Some movies leave one aching with wanderlust from the opening credits. Others roll out their landscapes and landmarks with a slow, seductive ease. But one thing's for sure; most of our favorite films feature a backdrop that's equally as inspiring as their storyline and celebrity cast. With the star-studded Oscars fast approaching, we got to thinking about our favorite Oscar winning movies that have motivated our most memorable trips. From the color and confusion of Mumbai to the seedy underworld of Montmartre in Paris, these 10 famous films might just inspire the journey of a lifetime.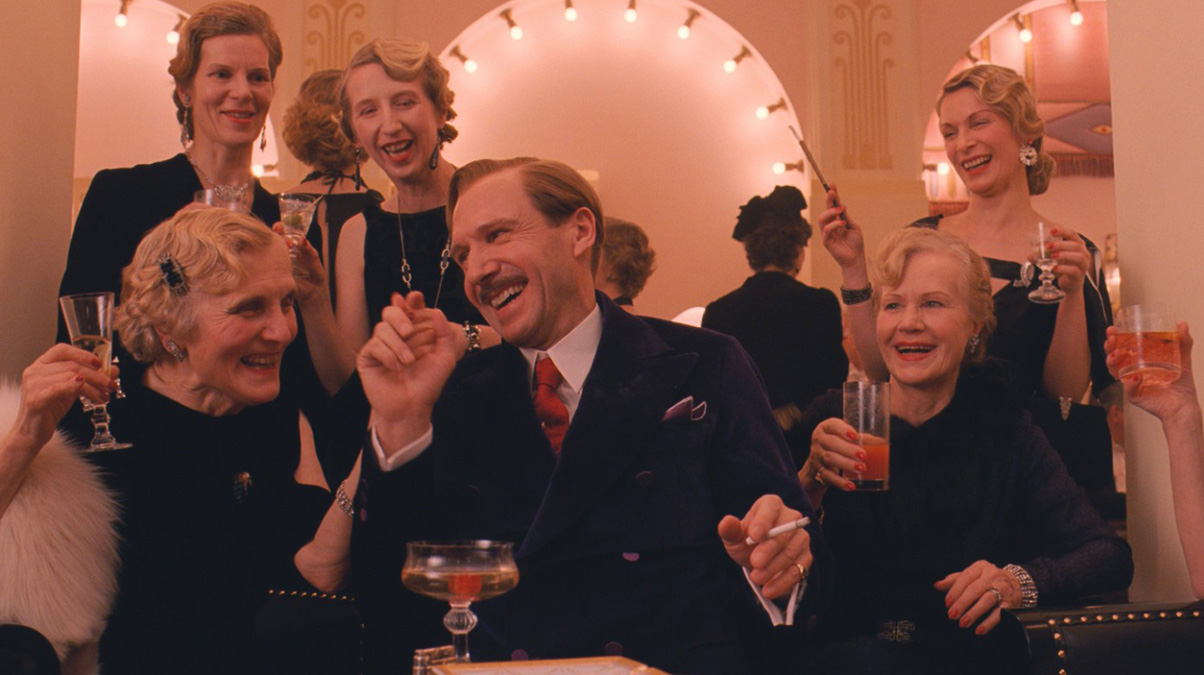 1. The Grand Budapest Hotel, Budapest
Set in the interwar period, Wes Anderson's movie on the adventures of Gustave H, a celebrated concierge at The Grand Budapest Hotel, and his mischievous sidekick, Zero Moustafa (the lobby boy), sees several storylines come together against a dramatic Central European backdrop. Stylish enough that several critics missed the messages that lay beneath, the Teutonic fantasia of pastel-colored buildings, funicular trains and snowy scenery transports viewers to the atmospheric and ever-changing landscapes that Hungary is famous for.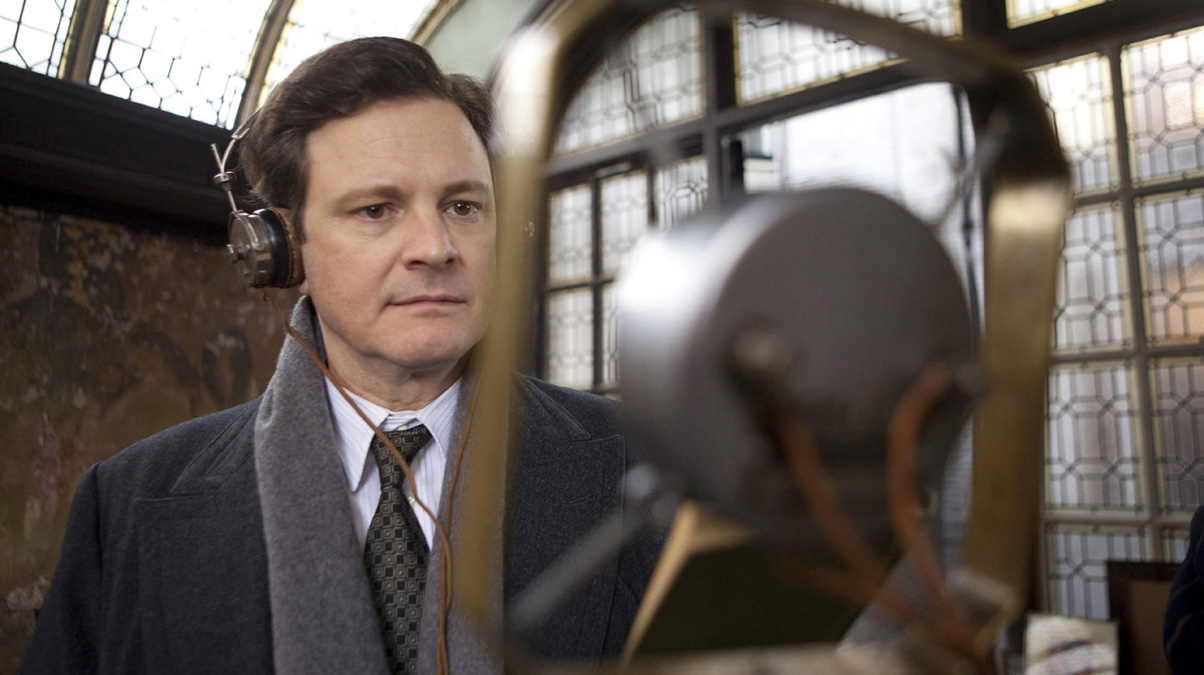 2. The King's Speech, London
Based on the story of King George VI (played by Colin Firth) and his impromptu ascension to the throne while afflicted by a speech impediment, The King's Speech hinges on the unconventional efforts of his therapist to help him overcome his debilitating stammer. Traditional and slick, much of the movie's filming took place in handsomely furnished parts of St James's, Fitzrovia and Regent's Park, with high stucco ceilings, gold moldings and paneled walls evoking a sense of time and place that can still be experienced in London today.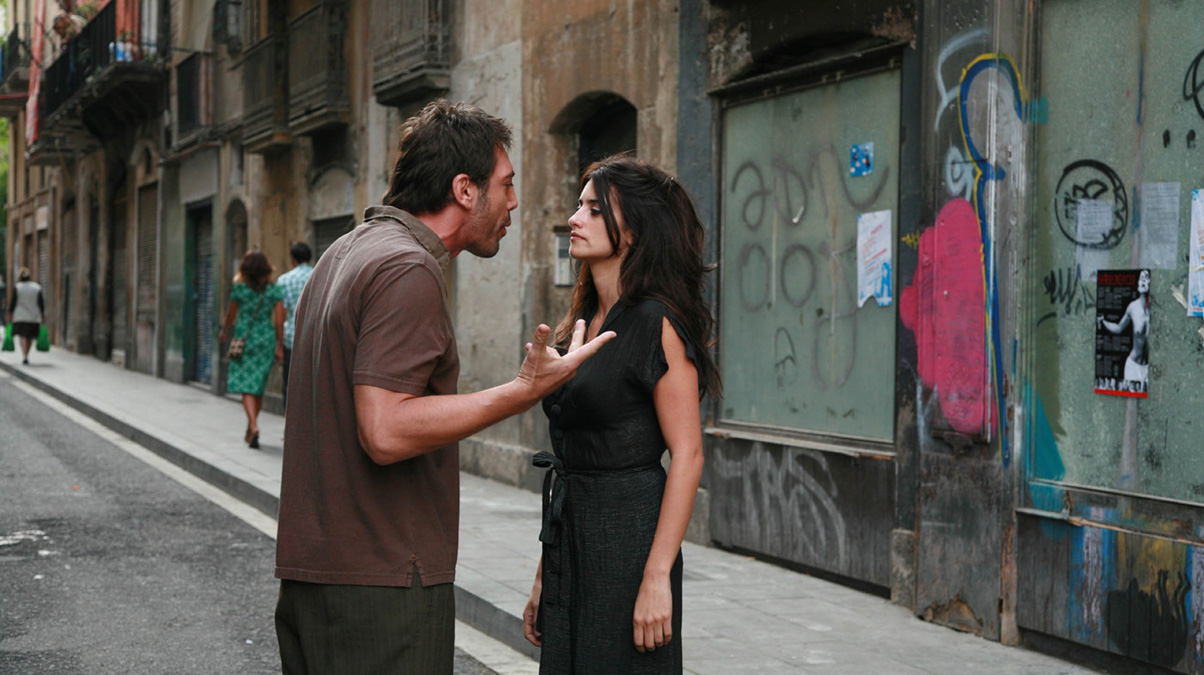 3.Vicky Cristina Barcelona, Barcelona
Imagine a romcom that's been thrown around, chewed up and spat out by Woody Allen and you're pretty close to this movie. Taking the idea of a ménage a trois to the next level, Javier Bardem plays Romeo to two Juliets – an intellectual Scarlett Johansson and a fiery Penelope Cruz – resulting in enough psychological fireworks and twists over food, art and sex to disorientate all but the most attentive of viewers. Competing for attention with all the heartache is a Barcelona filled with vintage Alfa Romeos, brightly tiled kitchens and large Catalan gardens that mean most are likely to pine more for the location than any of the characters.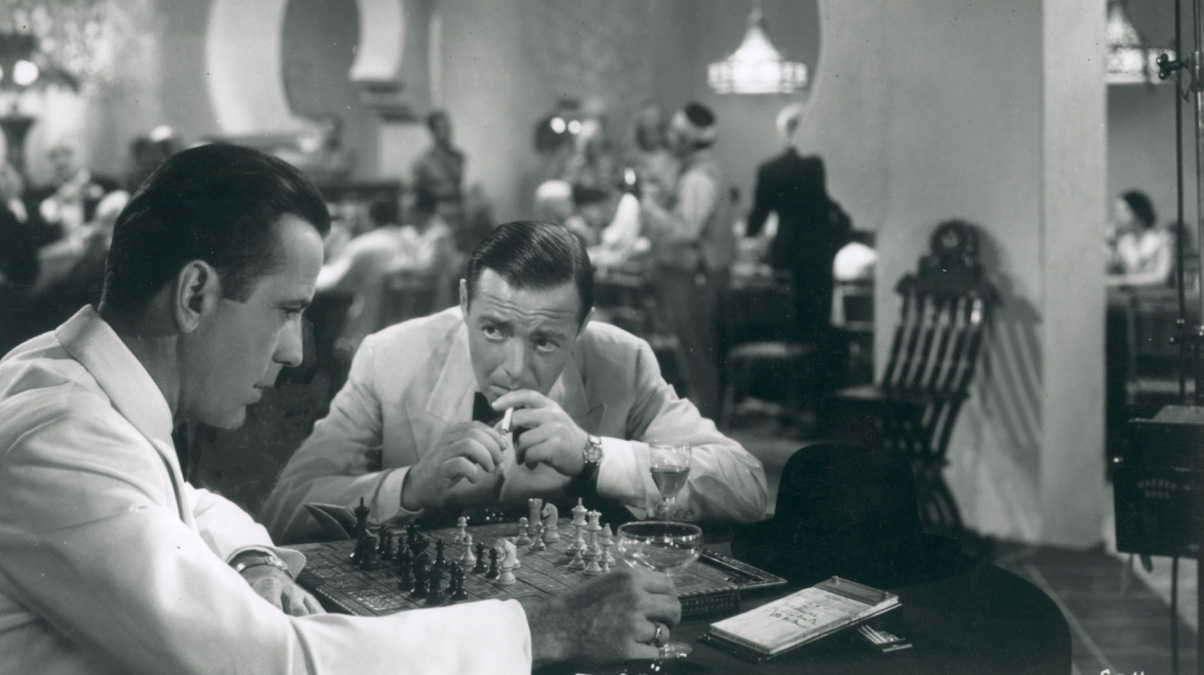 Set in the early years of WWII, Casablanca sees Humphrey Bogart play Rick Blaine, an American proprietor of an upscale nightclub and gambling den, "Rick's Cafe Americain" in Casablanca. Before long, a former lover and her husband turn up and an explosive mix of love, politics and treachery plays out over a tapestry of white tuxedos, fedoras, and fezzes. Paradoxically, little of Casablanca was actually filmed in Morocco, but the movie still instills a yearning for an eternally glamorous part of the Maghreb: a riot of uniforms, exotic décor and old world romance.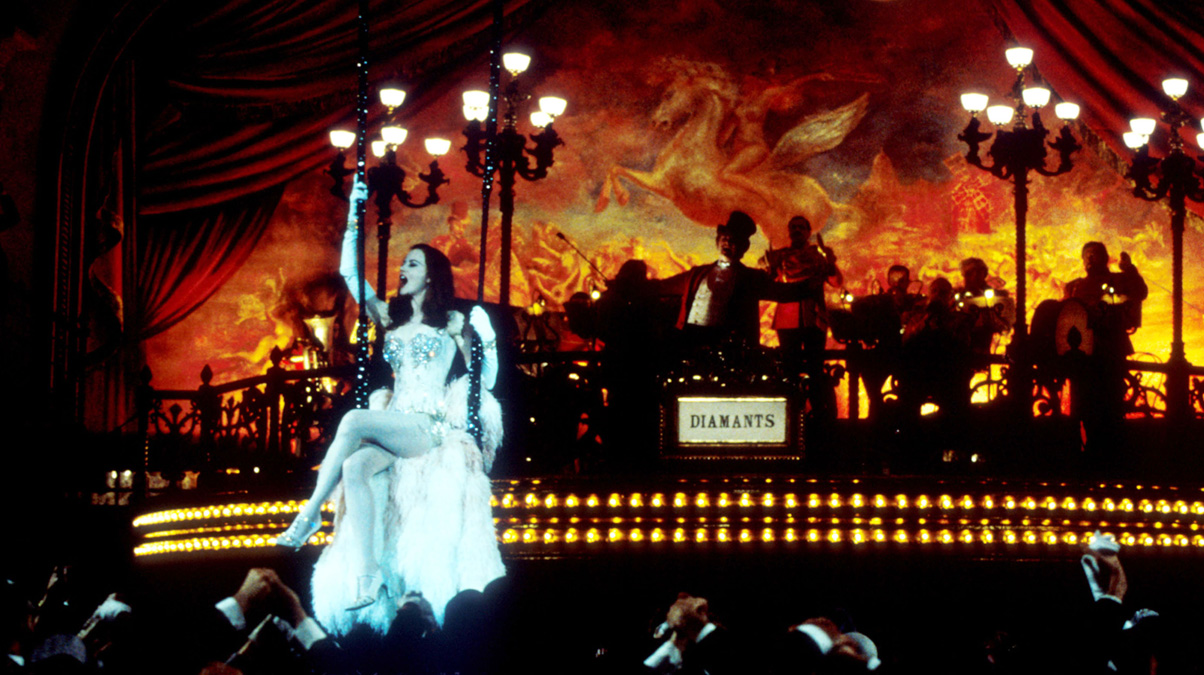 5. Moulin Rouge, Paris
A gaudy and giddy take on a fin de siècle Parisian nightclub, the central spectacle in Moulin Rouge is a heated exchange of looks, words and quite a bit more between a whimsical poet played by Ewan McGregor and a smoldering courtesan, Nicole Kidman. The set is wonderfully decadent, with the historic area of Montmartre stealing much of the film's focus with its seedy nightclubs, elaborately dressed dancers and colorful local characters.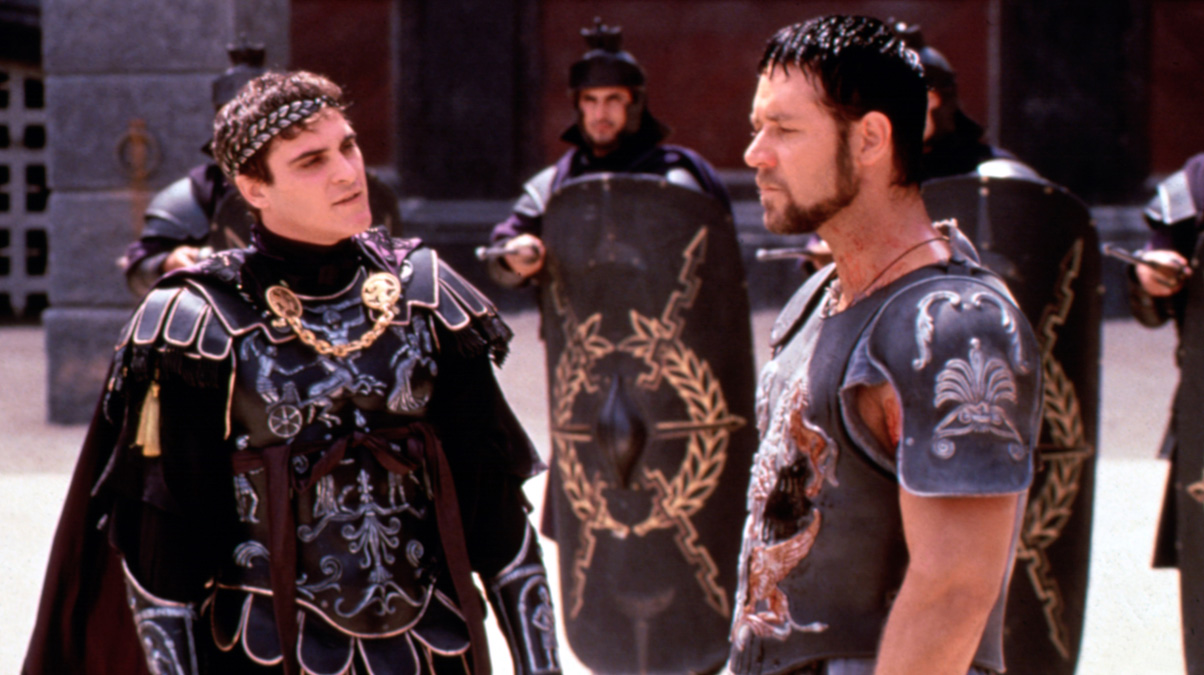 6. Gladiator, Rome
In Gladiator, the corrupt Emperor Commodus strips his best general, Maximus (Russell Crowe), of rank and murders his family while the latter is busy fighting the Germans on the Rhine. Reduced to the status of gladiator, Maixmus scrapes his way back to the top in the hardest, goriest way possible. Revenge seems to be a dish best served alongside the photogenic landscapes of ancient Rome in this movie, with the Colosseum, Forum, Palatine Hill and other ancient sites all looking particularly impressive – admittedly with a little help from CGI.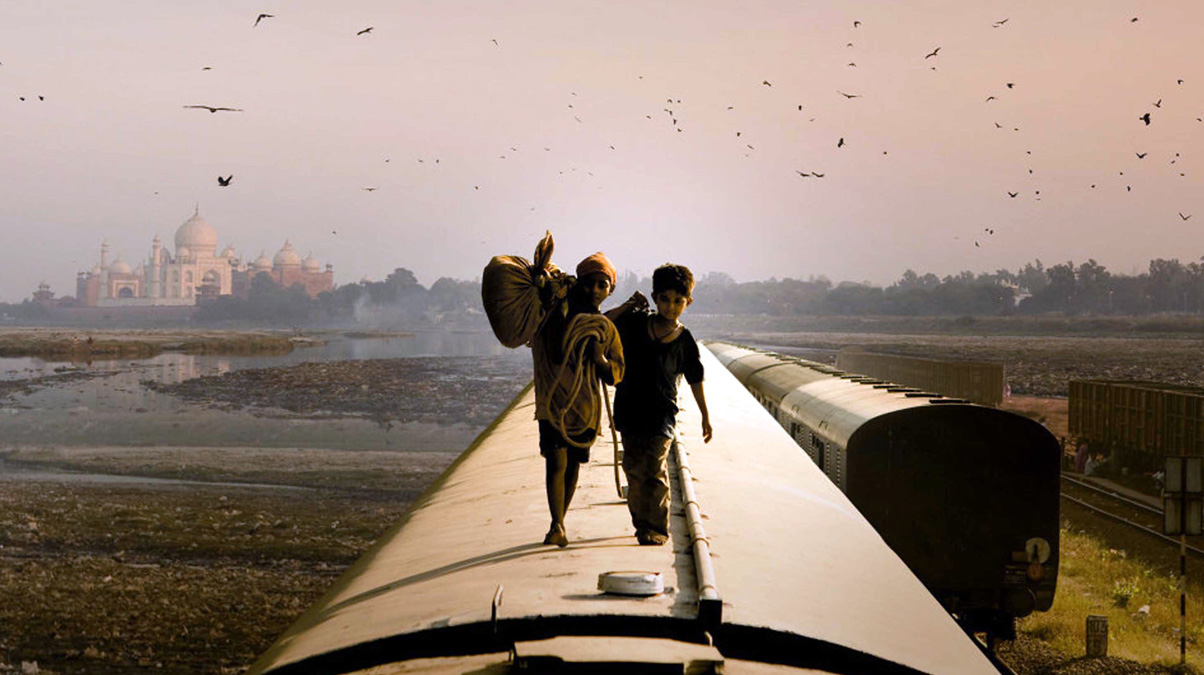 7. Slumdog Millionaire, Mumbai
In this Bollywood blockbuster the young orphan, Jamal survives on the streets of Mumbai by indulging in bouts of street crime. Police are therefore naturally suspicious when he starts to win India's version of "Who Wants to be a Millionaire". The movie explores Jamal's triumphs, disasters, culpability and innocence in a series of memories that sets the experiences of the subcontinent's bottom rungs against those at the top. In the end, India is the ultimate winner, with mesmerizing backstreet scenery that ensured gongs such as "best cinematography" and "best picture" at the 2009 Oscars.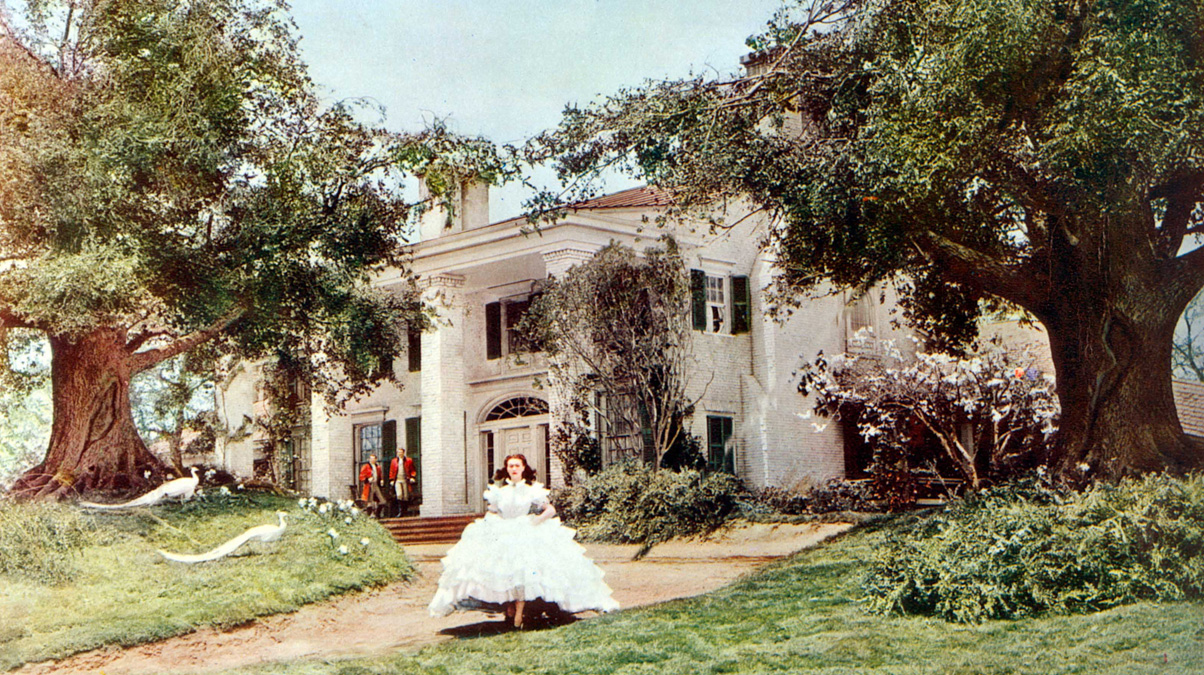 8. Gone With the Wind, Old South
Rebuffing the wisdom that 'all's fair in love and war', this epic Civil War drama pitches petulant southern belle Scarlett O'Hara against the direction of history. Taking charge of her idyllic plantation, Scarlett defends it against soldiers, carpetbaggers and starvation but soon falls prey to the old adage that character is destiny when it comes to love. Shot in three-strip Technicolor, Gone With the Wind was the longest and most expensive Hollywood film of its time. It was also one of the most beautiful, with white fields of cotton, majestic mansions and attractive Old South scenery that still captures the imagination today.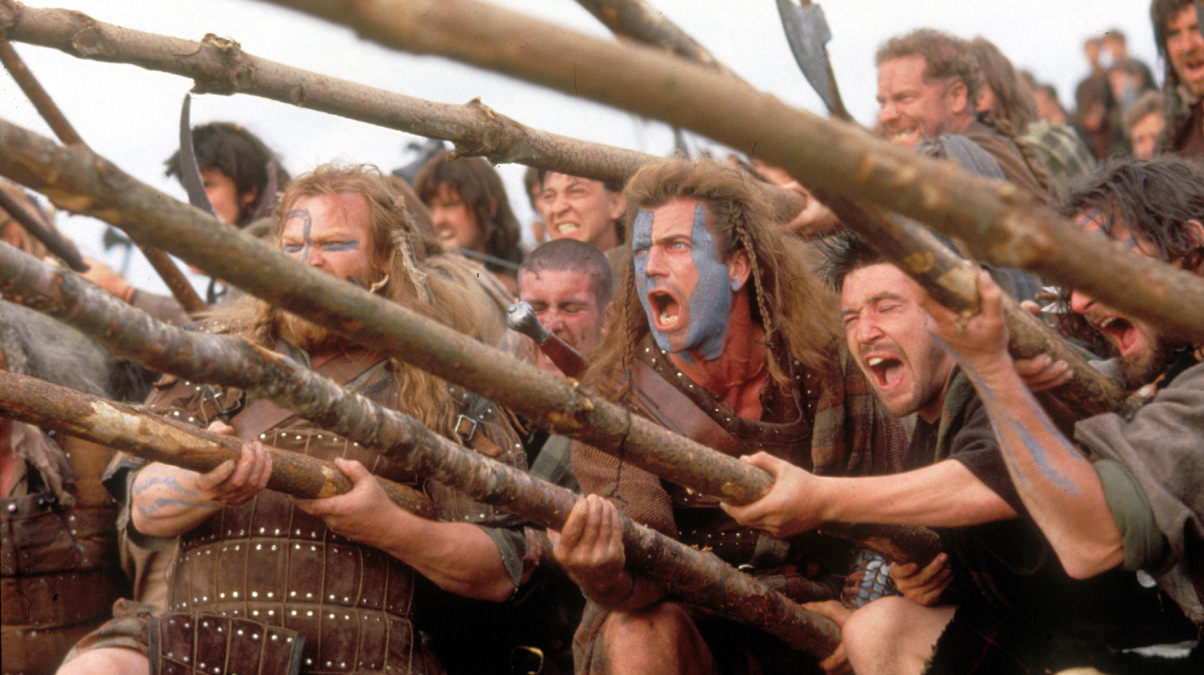 Despite its disputed historical accuracy, this Oscar winning film picked up plenty of awards for its exhilarating take on 13th century Scotland, where national hero William Wallace (Mel Gibson) seeks revenge on the Englishman who assaulted his bride by raising the standard of revolt across the country. Pairing ferocity with hyperbolic romance via a stunning picture and emotive score, the movie is uncompromisingly compelling. Few can watch the woad-painted underdog without secretly wishing they were running through dense forests, over heathered glens or around Caledonia's misty lochs.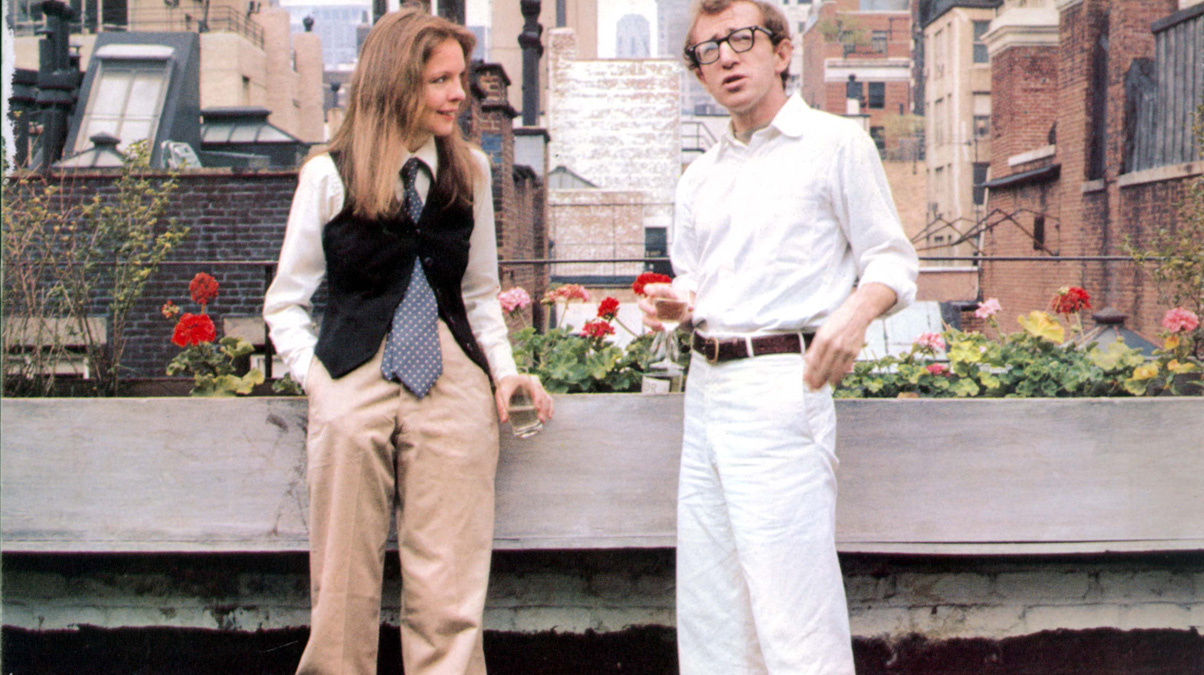 Exploring the background to a relationship between neurotic New York comedian, Alvy Singer (Woody Allen) and struggling nightclub singer Annie Hall, the movie's script took Woody Allen into the premier league of all-time American classics by mixing hilarious surrealist sequences with intense bouts of emotional turmoil. Few viewers can watch the tentative romance play itself out on an iconic Big Apple backdrop (featuring Brooklyn Bridge, Manhattan House and Beekman Theatre) without wishing to recreate the scenes themselves.