In the globalized 21st Century, diverse cultures are becoming increasingly alike. In every country around the world, people wear the same name brands, tap the same iPhones and drive the same cars. The interconnectedness of the world brings many benefits, but it also poses a threat to indigenous cultures and traditions. Mass tourism can also threaten the survival of unique cultures if not undertaken responsibly. As one of the world's leading luxury travel companies, Insight Vacations has partnered with the TreadRight Foundation to preserve some of the world's most precious ancient cultures. We take a look at how centuries-old traditions are being preserved today.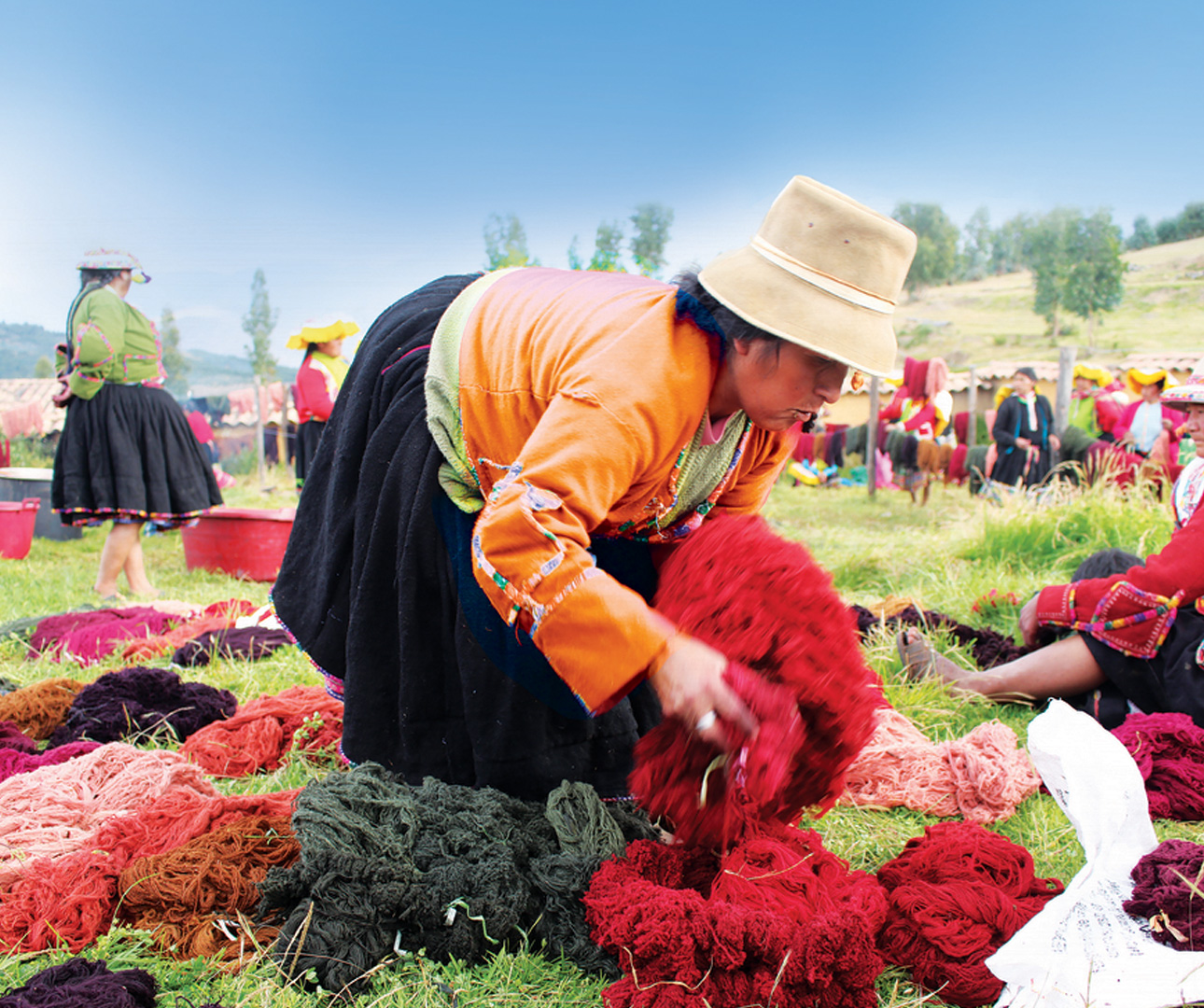 Peruvian Weaving
Situated high up in the Peruvian Andes, Chinchero is home to the descendants of the Incas who were known for their advanced weaving techniques. Traditionally, men worked the land, while women tended to the children, cooked and weaved. Passed on from mother to daughter, weaving was highly symbolic; representing different regions through distinct patterns and colors. With the onset of modern globalization, traditional weaving started to waver, but thanks to the ingenuity of weaver Nilda Callanaupa – the founder and director of the Centre for Traditional Textiles in Cusco (CTTC) – the art has been consolidated and revived. Nilda started the center with a small group of weavers and has since grown it into a network of 500 multigenerational weavers. Besides preserving an invaluable skill, the center is also providing much-needed economic benefit to women.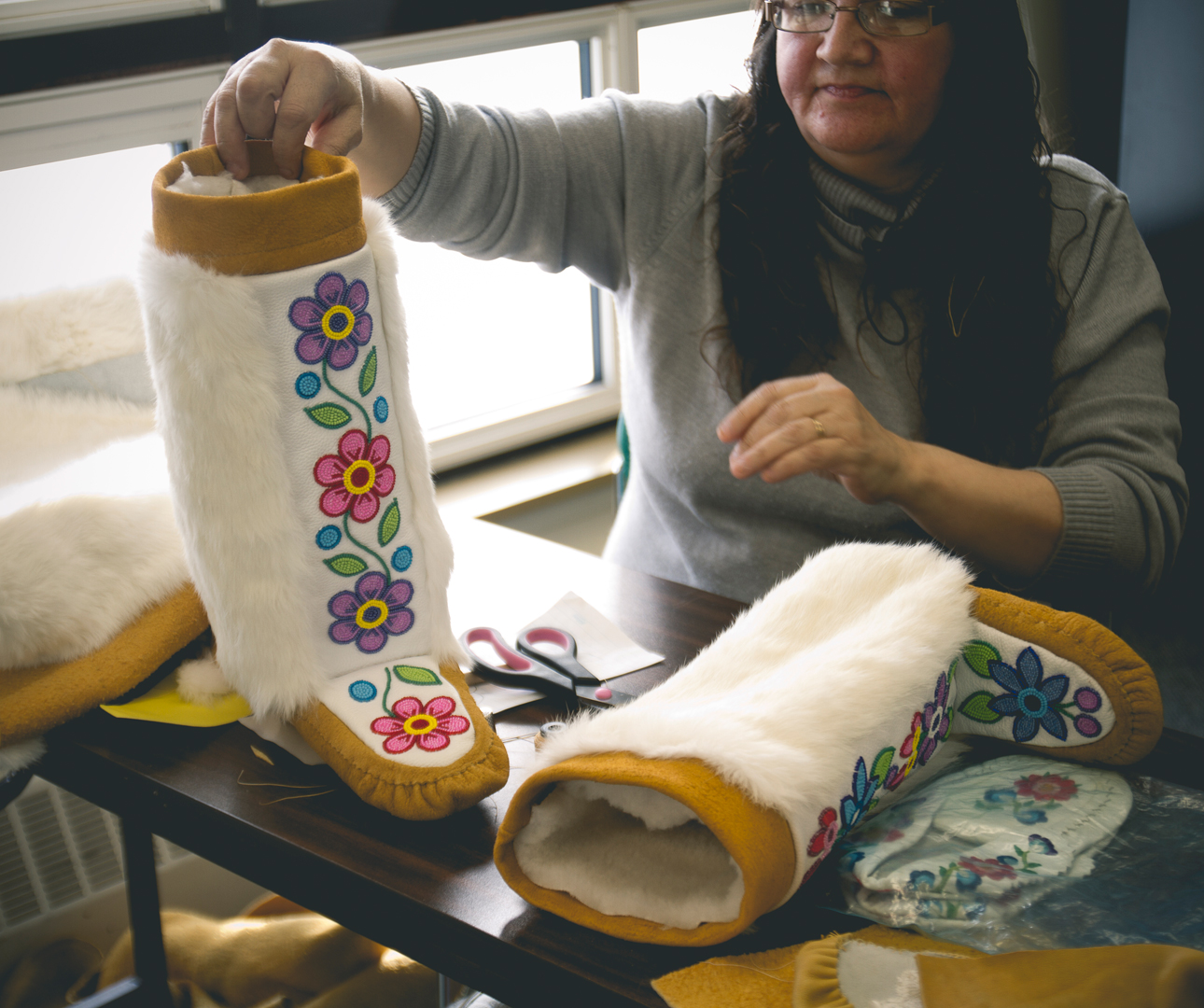 INDIGENOUS BOOT-MAKING IN CANADA
As mass consumerism takes over the world, we shift our attention to the remarkable Storyboot Project in Canada. Started by the Manitobah Mukluks brand, the Storyboot Project is bringing back the ancient art of mukluk-and-moccasin-making. These cold-weather shoes were originally crafted and worn by the Inuit and Yupik people. Through the Storyboot Project, local artisans are preserving this fine art by practicing their skills, passing on sacred knowledge and accessing a global online marketplace. Weekly training sessions are offered by an indigenous shoemaker at The Bata Shoe Museum in Toronto where local students and visitors can learn how to make their very own boots. Tradition says that every bead on a Mukluk is added by the artisan with positive thoughts.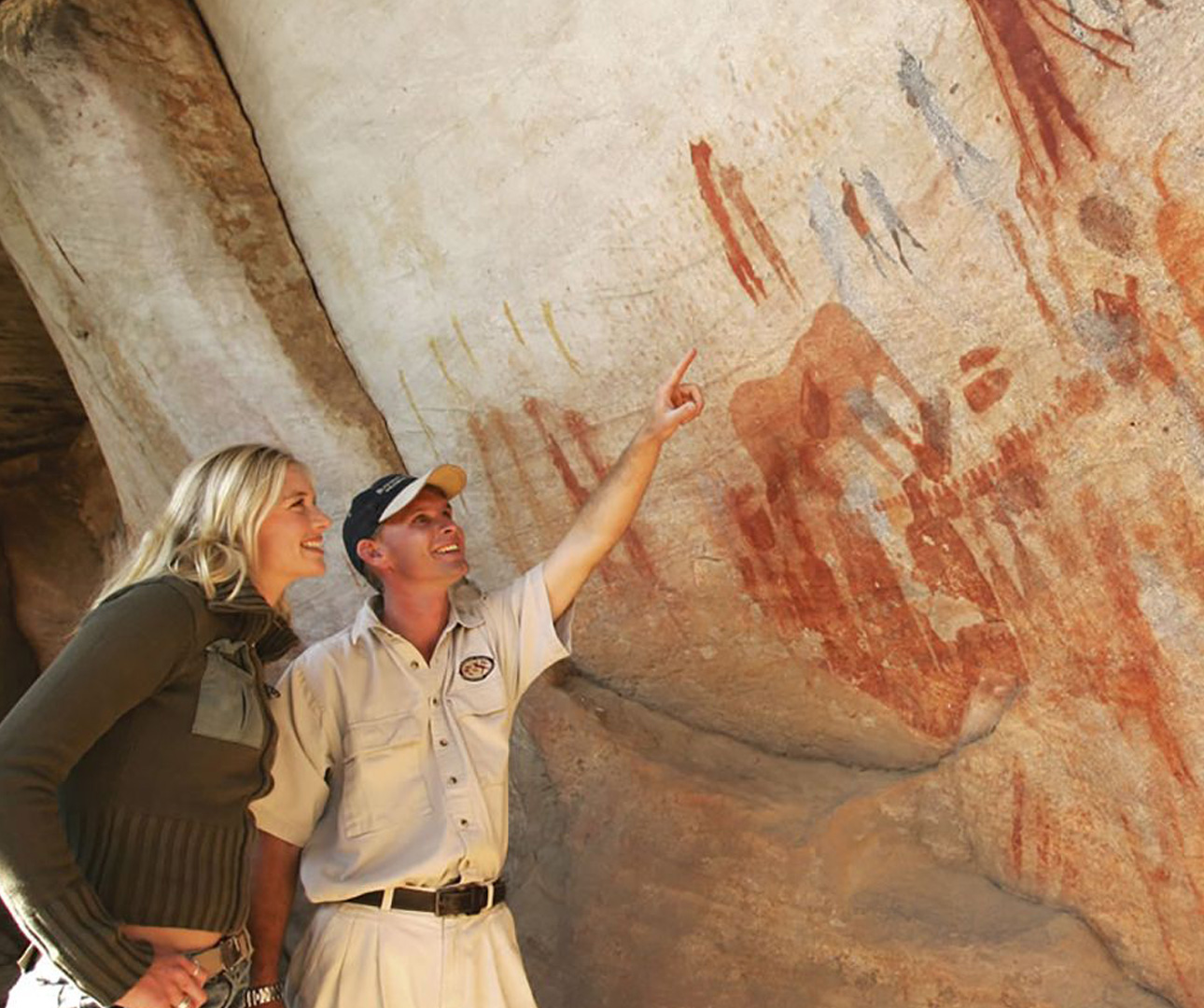 ROCK ART BY OUR OLDEST ANCESTORS
Connect to the ancient world at Bushman's Kloof, a five-star wilderness retreat situated in South Africa's dramatic Cederberg. There are 130 ancient rock art sites dotted around the reserve, each offering fascinating clues to humankind's oldest nation: the Bushmen.  Bushmen tribes have lived around the Cederberg Mountains for 120 000 years. They used oxide pigments made from ochre, animal blood or plant juices to depict their spiritual and cultural endeavors on rock. It's thanks to these ingenious methods that we can still see their legacy today. Some of the depictions include an eland, rare birds and a man in the shamanistic state with blood pouring from his nose and joined to his companions by mystical lines. Deemed a World Heritage Site, Bushman's Kloof also houses a heritage center where dancing sticks, musical instruments and other traditional artifacts are showcased.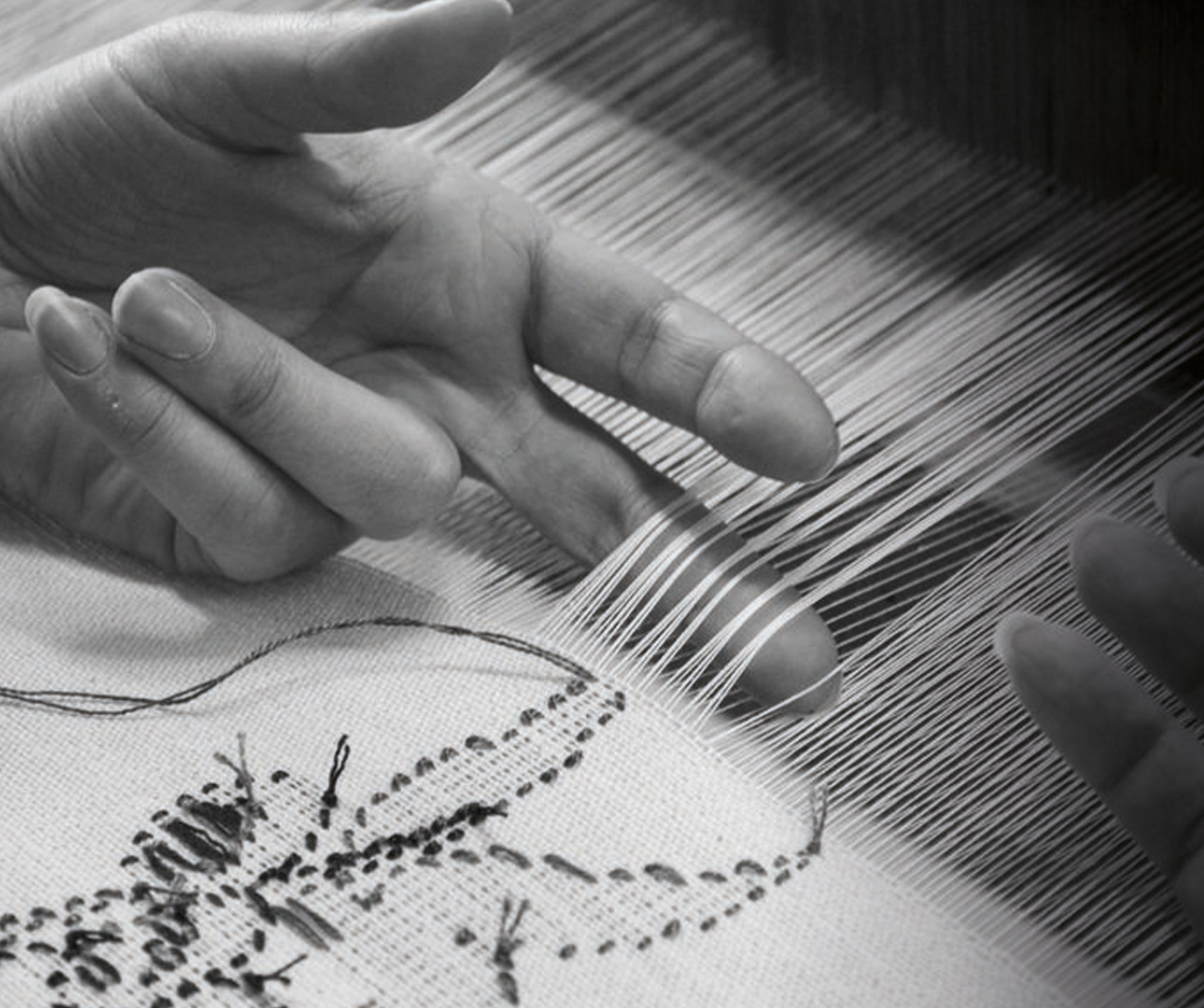 HAND-WEAVING IN ITALY
Inspired by the great medieval and renaissance textile traditions of Italy, the Laboratorio Giuditta Brozzetti is one of the few remaining traditional frame-hand weaving workshops left in Italy. For centuries rural households were characterized by the gentle whirring sounds of looms. Women spent hours weaving a variety of beautiful textiles, while their daughters curiously observed and learned. Founded in 1921 by teacher Giuditta Brozzetti, the Laboratorio Giuditta Brozzetti is today run by Giuditta's great granddaughter as a weaving hub and workshop in the heart of medieval Perugia.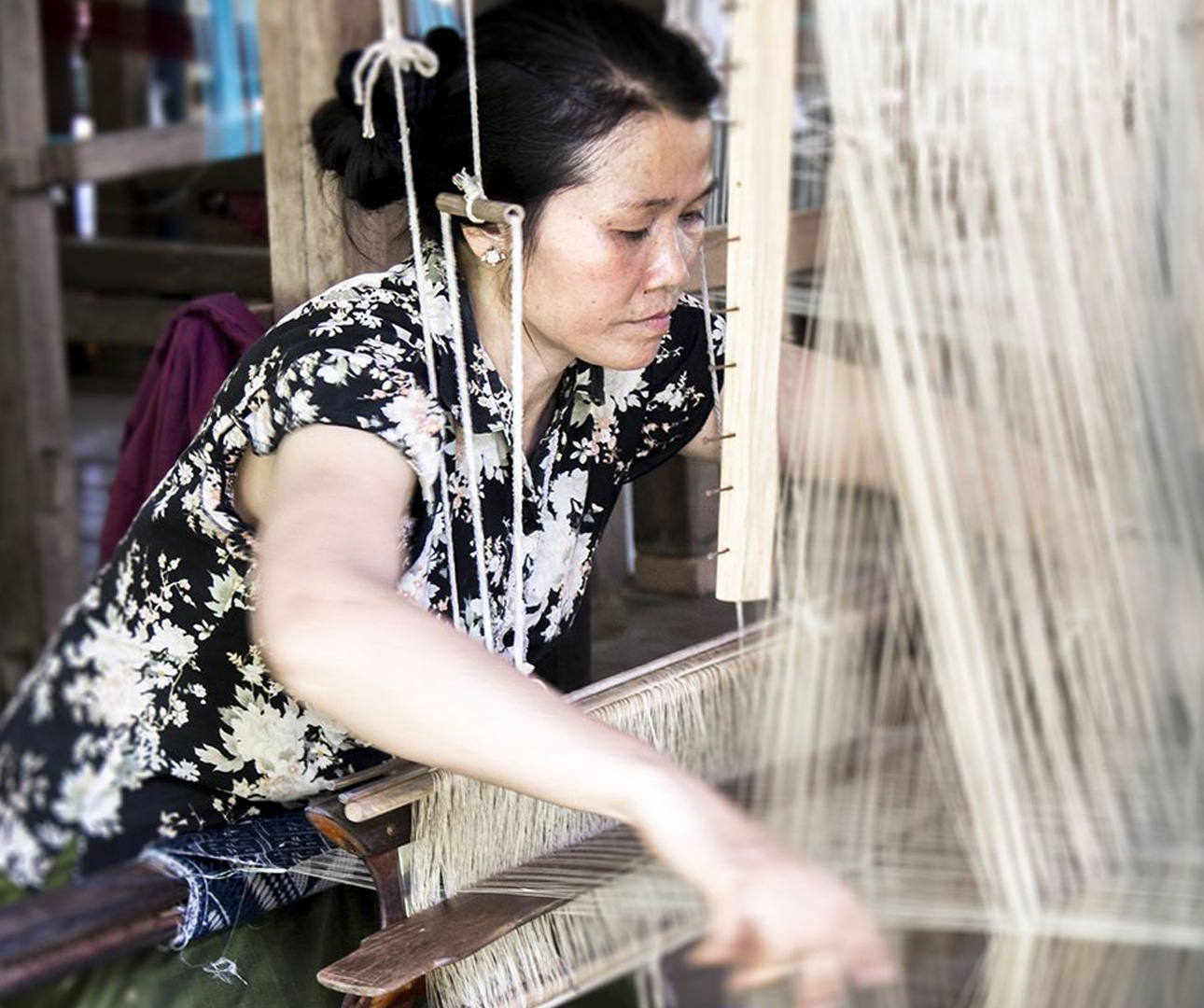 TEXTILE TRADITIONS IN LAOS
Textile production in Laos also has strong cultural significance. Age-old weaving and embroidery skills have been passed on from one generation to the next. Like in Peru, the onset of modern globalization has threatened the survival of this fine skill, but luckily The Village Weavers Project is now offering support to rural weavers by connecting them to global markets. As a result, previously-disadvantaged women are now earning a decent income through weaving and are able to send their children to school.
To witness these ancient traditions in person, visit www.insightvacations.com and www.treadright.org.
About Insight Vacations: As a global leader in luxury escorted travel, Insight Vacations has been mastering the art of crafting magical journeys for close to 40 years. Through meticulous planning, detailed preparation and boundless passion, Insight's collection of award-winning itineraries showcases the world's most outstanding destinations. Guided by a highly-skilled Travel Director, guests can look forward to traveling and staying in luxurious style, savoring authentic dining and enjoying a range of immersive Insight Experiences. To find out more, visit www.insightvacations.com.