The second largest city in Croatia, Split is known mostly for its antique beauty and the grandeur of Diocletian's palace. But it's also a major transport hub, particularly for many of Croatia's smaller islands. Brač Island (pronounced "Bratch"), for instance, is one of the most alluring of the central Dalmatians, just a short journey from Split's busy and bustling port.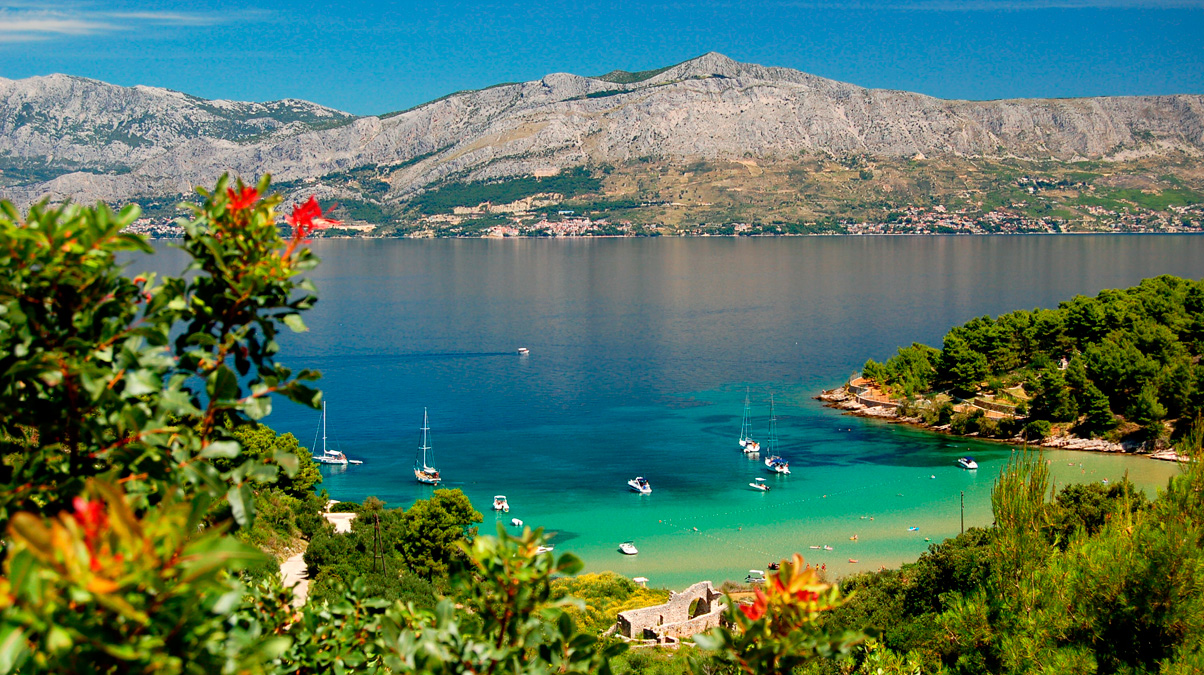 Notwithstanding its proximity, Brač is another world, even by Croatian standards. The area has been renowned since the Classical period for producing blisteringly fine and white marble, which has furnished not only Diocletian's giant palace but also the Hofburg Palace in Austria, the Hungarian parliament and The White House. And masonry is by no means confined to history in Brač. In fact, there are two schools that still teach this skill alongside an art colony in the Lower Humac.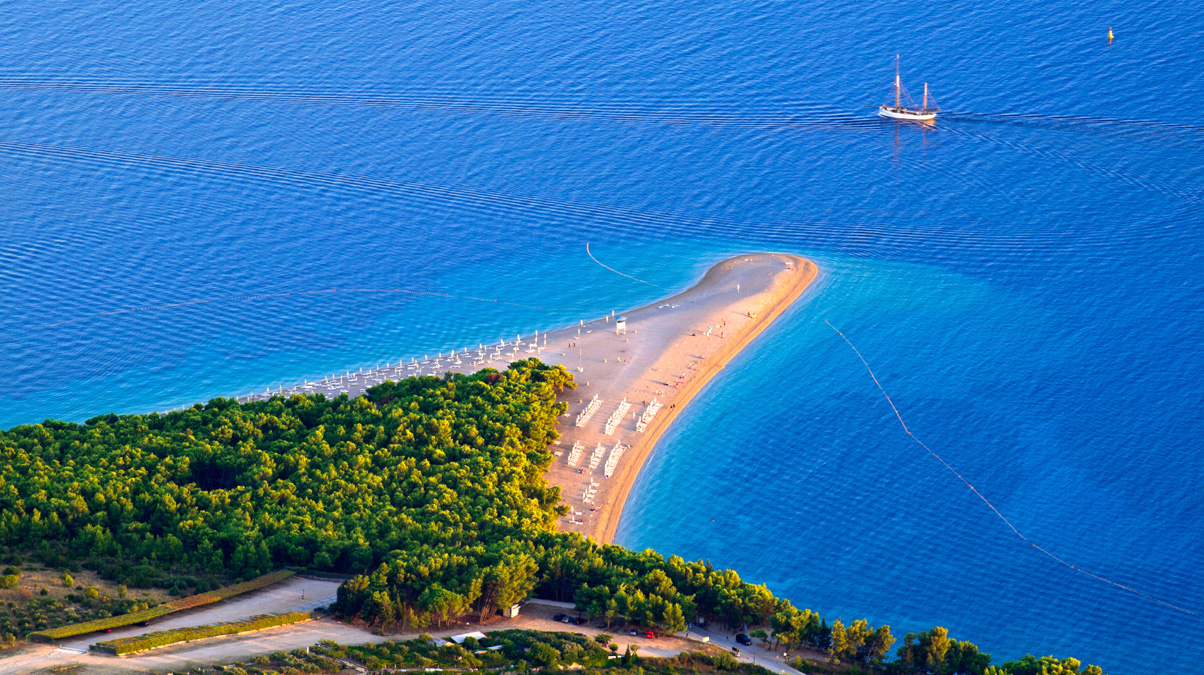 One of the highest of the Dalmatian islands, Brač's interior is mostly given over to pastoral farming, pines, orchards, fig trees and vineyards, yet its high ground meets the sea in a series of dramatic ways. Among the most impressive is undoubtedly Zlatni Rat (Golden Cape); a mile west of Bol, this long ivory-colored spit is bounded by crystalline waters, perfect for diving, snorkeling, windsurfing, kitesurfing and a number of other watersports. It's not the only scenic spot, though. In general, visitors are spoiled for choice, with most of the coastline featuring little coves, isolated bays and waters brimming with fish.
Culture vultures should also explore the medieval Blaca Hermitage, built by Glagolitic priests from Poljica in the 1500s, and visit the Dominican monastery in Bol, which stores a large collection of artifacts from prehistory as well as a Tintoretto altar painting.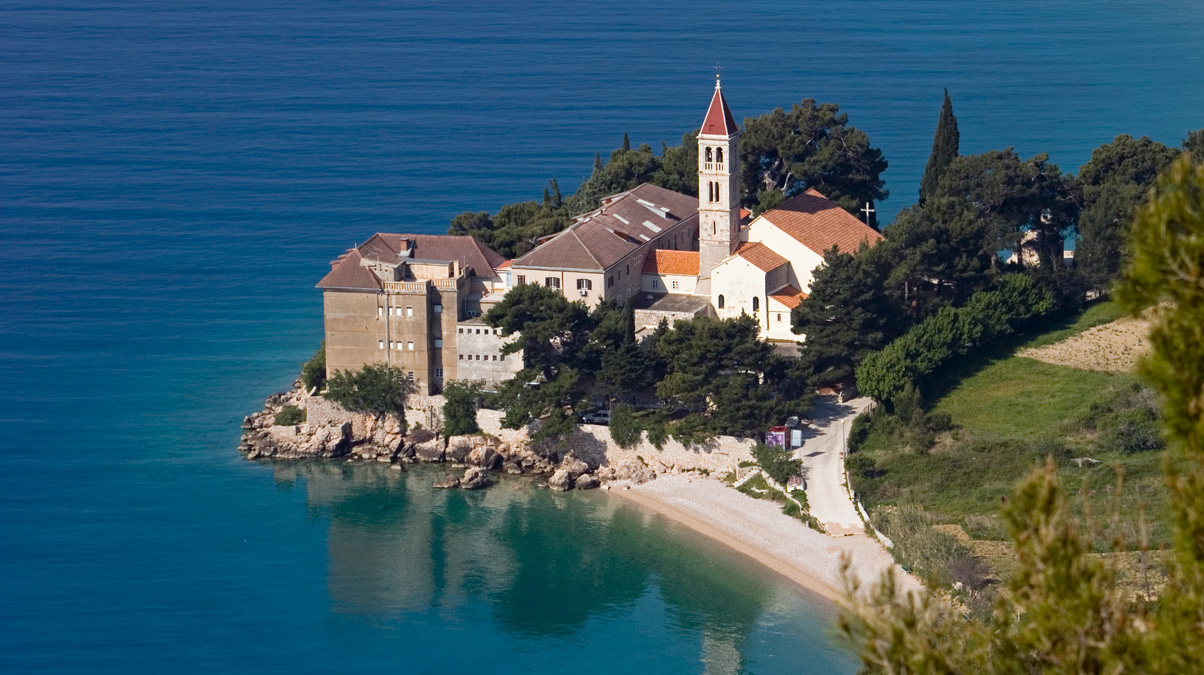 There are two big events that define the summer calendar on Brač' Island. The first is St Vid on Vidova Gora (the island's tallest mountain) and the second is Bez Regula, which means "without rules". This eccentric celebration involves concerts, extreme sports, lectures and drinking sessions that extend into the small hours. These and other festivities are fueled on a large scale by fresh seafood and, of course, Brač's special wine, Bolski Plavac. Considered by far the best of the Plavacs, it's prized for its well-rounded flavor, having matured for long periods in oak casks.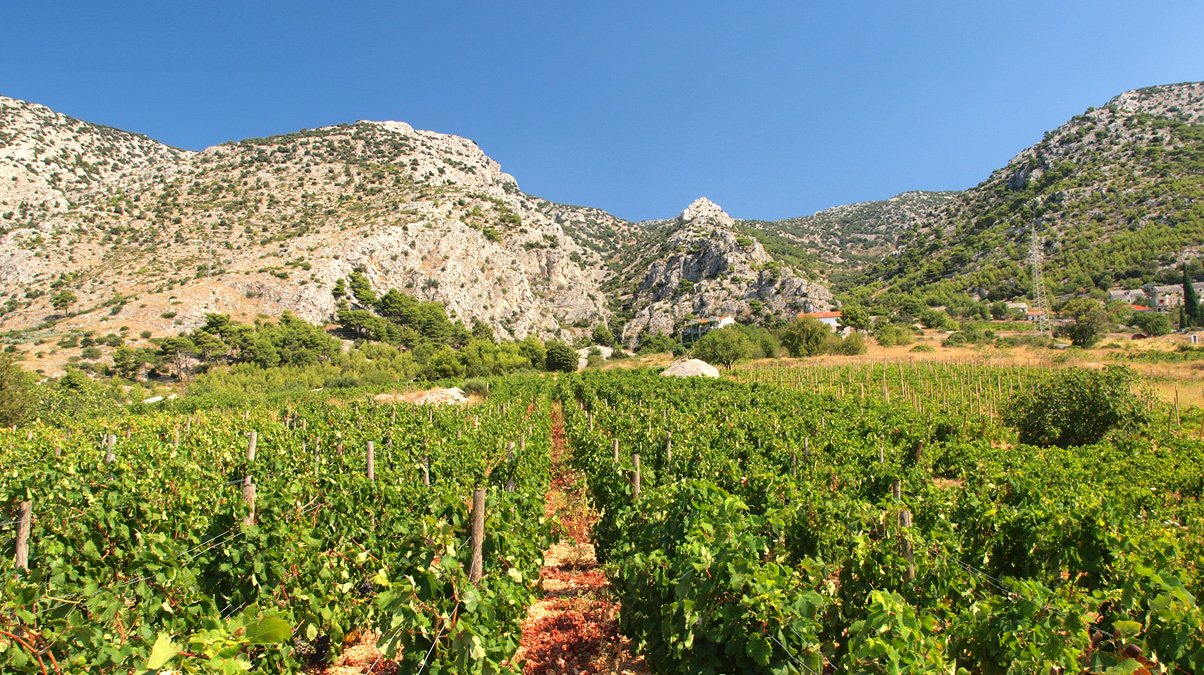 At around 58 square miles, one of Brač's undoubted virtues, in an age of super yachts, celebrities and private beaches, is just how untouched it is. This is the sort of haven where olive trees outnumber residents – though perhaps this is a whim of history rather than design, as the Venetian senate insisted the island be carpeted with the trees and imposed big fines on anybody who damaged them. Maybe the greatest reason for Brač's popularity, however, is its finessed balance of active adventures such as climbing, sailing and diving, and its serenity, perfect for revitalization and relaxation. With all the bases covered, it's hard to think of a reason not to visit the most alluring jewel of the Adriatic.
If talk of sun-scorched marble, fresh seafood and fine wine has put you in the mood for a trip to Brač Island, the Country Roads of Croatia itinerary might be just the thing.