The granddaughter of legendary ocean explorer, scuba diver and documentary filmmaker Jacques Cousteau, Céline Cousteau is one of the TreadRight Foundation's Global Ambassadors. Using almost every storytelling means possible, she seeks to target those areas of human consciousness that are "preventing us from making as big a change as we have the potential to make". Céline also reminds people that everything on earth is connected and that living smarter ultimately means living in balance with smaller and larger ecosystems, including other people. We sat down with Céline to find out more about her philosophies and her work as an ambassador of the Treadright Foundation.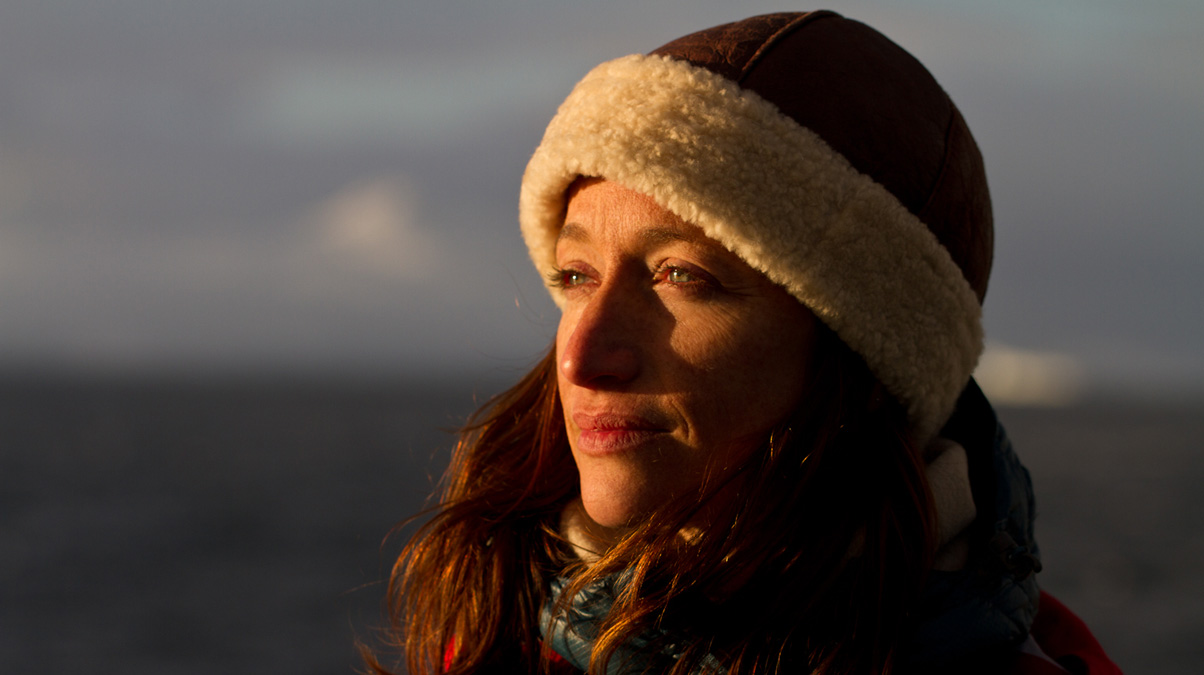 Céline, you've travelled all over the globe. Where has been your favorite location and why?
"A new discovery is Nepal. I was there for a conference by the Himalayan Consensus – I am on their advisory board. I took a few extra days before the conference, without any special plans, and ended up staying in Kathmandu where I met some incredible, generous people doing amazing work with non-profit organizations. Even within the chaos of the city and the traffic I did not feel aggressiveness. Instead, everyone I met was very kind. I want more of that. I would like to go back to Nepal to visit it more extensively, specifically because of the people."
Please can you sketch an outline of your impressive career as environmentalist, adventurer and filmmaker?
"I earned an undergraduate degree in psychology and a graduate degree in International and Intercultural Management. Between those degrees, I held various jobs such as working in a psychiatric hospital and an art gallery. I realized that though the center of my attention was to the people and how they behave and why – it was not as a caregiver, but as an observer and storyteller.
While writing my Masters thesis I started working as regional manager for a tour operator in Spain and Costa Rica and a biking/hiking guide in other areas in Europe and Central and South America. I was overlapping that with working alongside my father as a documentary field producer and on-camera host on a series called Ocean Adventures in the United States. This was my first role being active in the film world.
After creating CauseCentric Productions to produce "cause focused" films, I have now launched The Céline Cousteau Film Fellowship (non-profit) to pass on the opportunity for storytelling to the next generation of filmmakers. At this moment my main focus is a film project called Tribes on the Edge, based on stories of tribes in an area called the Vale do Javari in the Brazilian Amazon. More than just a film, it's an engagement campaign to include screenings, conversations, educational materials, a journal-style book, and offer support back to the tribes. Because of this, my focus has been on the Amazon for the past four years, though I am also involved in many other projects.
I am currently a Keen Footwear Ambassador and guest designer for Swarovski with two collections (crystal elements and their jewelry show pieces) launching this year. This creative endeavor feels like a natural extension of storytelling since stories can take many forms, from a film, to a piece of jewelry, a conference, a sculpture, or a performance. And that's really what I am striving to do – use every method possible to convey a story."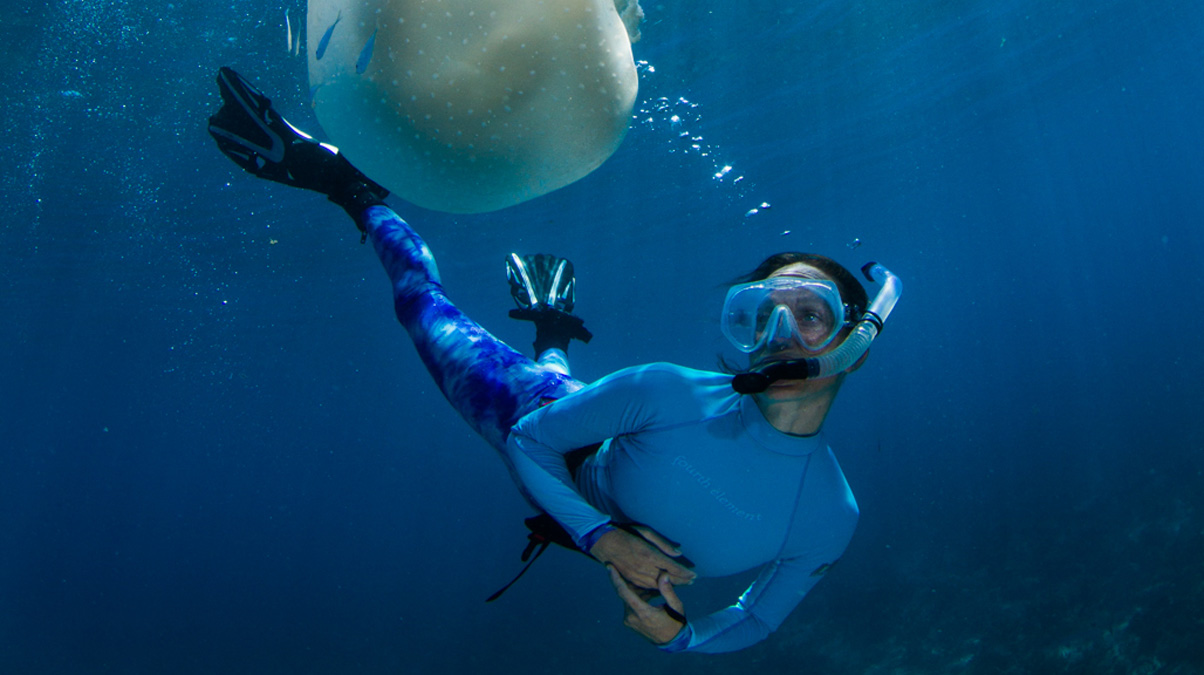 Which TreadRight Foundation project sits closest to your heart?
"Though there are many projects to choose from, I have a soft spot for the Mesoamerican Reef Leadership Program. I really believe in their endeavor to empower people with skills so they can be better spokespeople for the marine conservation that they are doing. Empowerment is the best way to help people who are already doing amazing things, and help them do it even better.
I am also really excited about all of our Heritage Initiative projects. It's a great way to bring the traveler in to a local story and the people that they see. It makes for a viable and stable economic future by looking at cultural pride and the possibilities of reinvigorating their heritage for a more sustainable future."
Has your father influenced your work?
"Of course he has. When I proposed to support his film on the gray whale migration for the Ocean Adventures series, he immediately said yes. Based on my ability to produce tours and travels, skills I was able to apply to producing documentaries, my support was useful. His trust in my abilities and my experiences to transfer my skills into the world of filmmaking made for a successful work relationship. I was immediately thrust in front of the camera to do interviews with scientists and I felt comfortable in that role. I worked with him for many years, and got to take part in a lot of different projects thanks to what he was able to generate."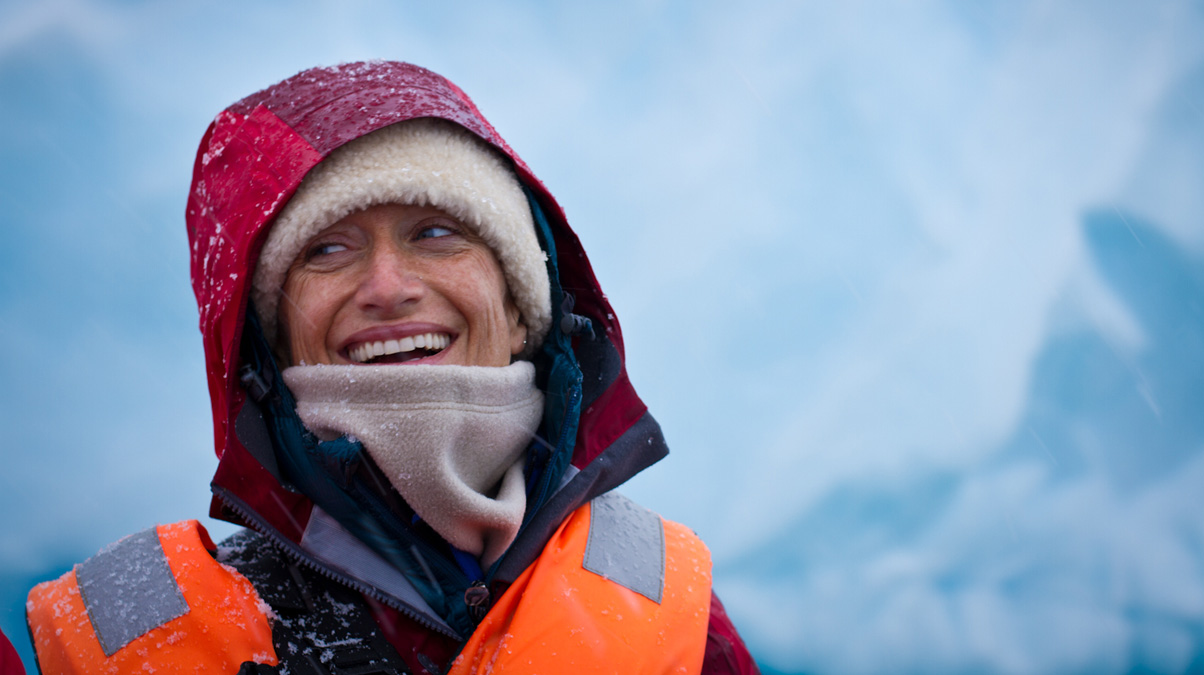 What do you hope to achieve with TreadRight Foundation as an ambassador?
"My main role is to help advise on choosing projects and more prominently, tell the stories of these initiatives to make it better known to a wider audience. The messaging behind these efforts is important, because travelers are interested in what the companies are doing in the places they are visiting. It is an added value to the travelers' experience knowing they are supporting the preservation of cultural heritage and wildlife. I hope I can continue to tell these stories, supporting the organization as a networker and a communicator. I also enjoy the idea that our stories can help the projects thrive."
Which three big messages energize you?
1) "Every little bit matters.
Patty Webster, founder of Amazon Promise made this clear to me. I asked her how she keeps doing her work, even though there is so much to do. She told me, even if she is helping one person, 10 people or 100 hundred people, at least she was doing something. Every little bit does matter.
2) Living a life with purpose.
I don't see myself living any other way – it motivates and drives me. Even at the hardest of times, because I believe in what I am doing and am passionate about it, I can keep going knowing it's bigger than me.
3) Inspire other people by being an example.
I have the wonderful opportunity to speak to the public on a regular basis and sometimes their feedback and motivation really energizes me to keep going."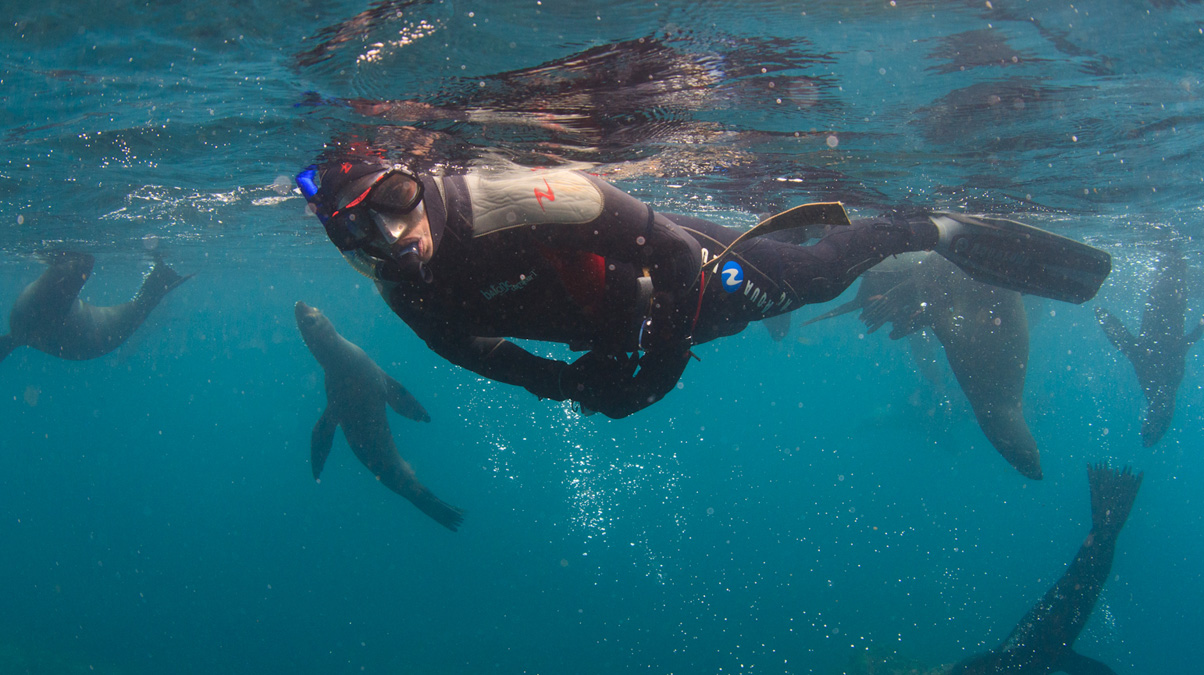 There seems to be a strong undercurrent of artistry in your life. Does this blend with your environmentalist concerns or are they two tracks kept well apart?
"Art has been a part of my life since my school days when I studied fine arts, concentrating on jewelry making. I was invited as a guest designer for Swarovski and the crystals and jewelry we have designed are based on stories or experiences I would tell through other mediums, so it is another way of storytelling and sharing a message.
I am also currently working with some artists on a few sculpture ideas that we hope to see come to light in the next few years – it is a long process. Artistic ideas continue to grow, and the collaborative process is a powerful aspect of creating. With our different networks, abilities and skills, we can make something really powerful. I would like to continue to do this.
And I'm currently exploring some other design ideas – but at the moment those are under wraps."
What are your biggest fears for the future in environmental terms?
"For the environment my fear is that humans aren't going to act in time. Of course there are communities everywhere that are doing tremendous humanitarian and environmental work, but we need more people on board. We need the global community to be conscious that what happens to the environment will happen to us. My fear is that we aren't listening as a global community. We have a common stake in the health of our environment. None of this will deter me from doing my work, but it makes me wonder what more we can do to inspire more people to think and believe they are an integral part of the environment.
There are so many individuals and organizations doing great things in the world – take a look at those who are contributing positively, preventing damage, using less plastic, eating only sustainable food and eating locally – things that I see on a daily basis. This gives cause for hope.
On a bigger scale, we need to change our environmental policy and law and look at more energy efficient systems and ways of living. We must also work to protect more green and blue spaces for the wellbeing of not only the ecosystems, but the different species, which includes humans."
Click here if you would like to know more about the TreadRight Foundation initiatives that Céline Cousteau works to promote.