With a breadth of variety as big as the United States itself, American cuisine truly offers something for every taste. And, with the welcome news that travelers will no longer need to show a negative COVID test to enter the USA, it is time to dream again of tasting the best of the USA. From a Navajo cookout to vegan fine dining, market explorations and catching your own crawfish, here are 9 Insight dining experiences that are guaranteed to make your mouth water.
TRADITIONAL RANCH DINNER WITH LIVE MUSIC, WYOMING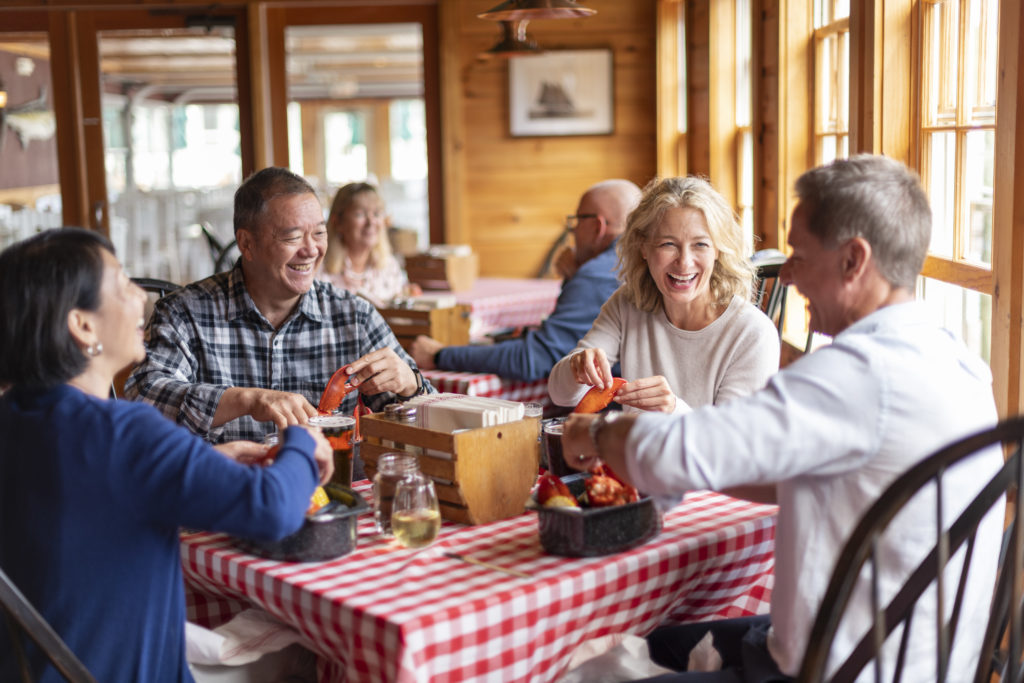 For lovers of the great outdoors, there is no better way to enjoy great American cuisine than with a delicious ranch dinner, and live country music. At the Ucross Ranch, nestled in the foothills of the Big Horn Mountain range, enjoy all of this and more, along with the finest American hospitality.
Your evening starts with a cocktail hour in the historic ranch house, before tucking into the best of the USA with a home-cooked country dinner. Enjoy succulent beef, salmon or vegetarian fillets, accompanied with a salad bar and roasted veggies. Finished off with lashings of apple pie and ice cream, and toasted s'mores over the bonfire. Enjoy country, folk and bluegrass music under the stars, dance until you drop, and then simply slip away to bed.
Discover on: American Parks Trail
NAVAJO COOKOUT IN MONUMENT VALLEY
Amongst the dramatic red sandstone landscapes of Monument Valley, taste the true heart of your destination with a traditional Navajo cookout. Lovingly prepared by Navajo women in their tribal lands, this unique dining experience, a MAKE TRAVEL MATTER® Experience, not only demonstrates their culture, but also supports the community. Enjoy traditionally prepared steak and Navajo tacos, with tasty vegetarian options, all served with fried bread, corn on the cob and beans. While you dine, learn about Navajo history from your guide and hosts, and about life on their beautiful land.
Discover on: Wonders of the American West
CATCH YOUR OWN CRAWFISH IN LAFAYETTE, LOUISIANA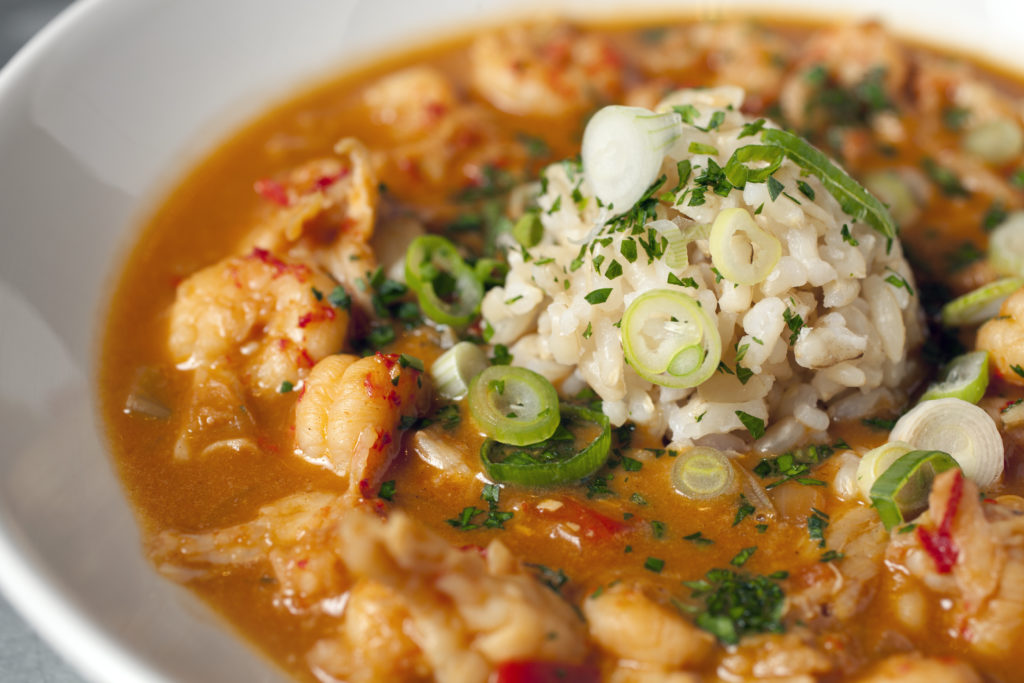 Much as it is great to be seated and served at a restaurant, there is something eternally thrilling and empowering about souring your own food whilst on vacation. For a true taste of Cajun Country, catch your lunch the old-fashioned way. Learn how to prepare on of the best American dishes, a traditional crawfish boil, as you join a local guide for a true authentic Cajun experience at Crawfish Haven. Take a boat out into the waters, enjoy the scenery and experience first-hand how these amazing crustaceans come to appear on our tables. Your efforts are then rewarded over lunch, a true Sea-to-Table, and best of the USA, experience!
Discover on Country Roads of the Deep South
VINEYARD TOUR AND PRIVATE LUNCH, NEW YORK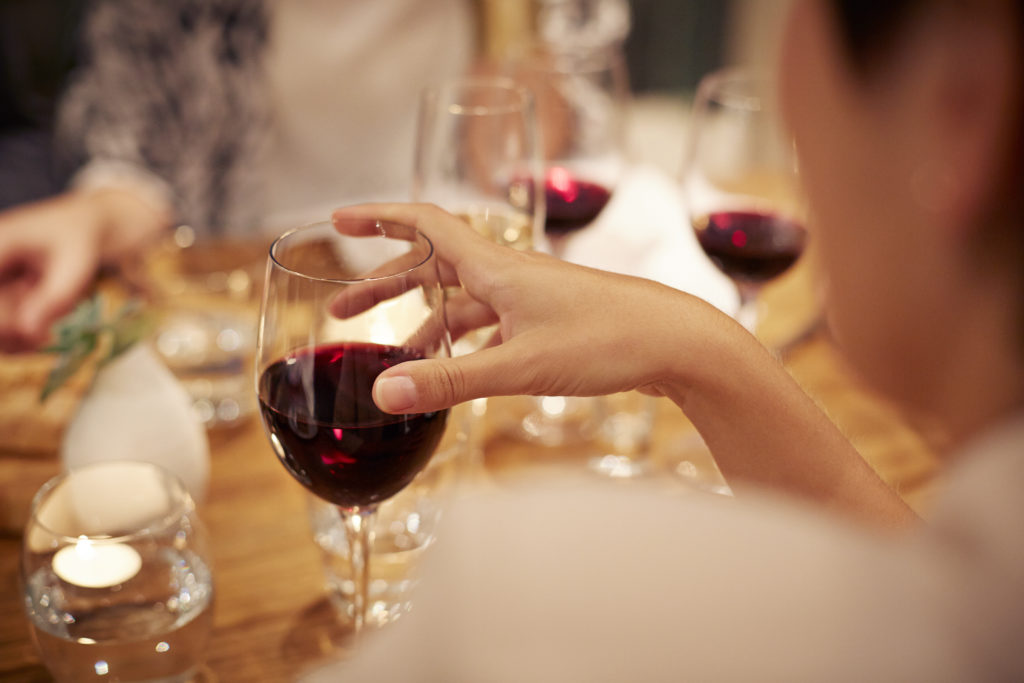 What is better than a delicious lunch? Well, a delicious lunch with amazing wine of course! At Arrowhead Springs Vineyards join owner Robin Ross for a tour of the vineyards, a wine tasting and a private lunch. With a focus on sustainable farming, this is your opportunity to learn all about traditional wine making techniques. These include leaf thinning to keep sunlight on the fruit and leaves and the planting of wild flowers in the vineyard rows to reduce soil erosion and keep bees and other pollinators fed.
For lunch enjoy zucchini bread and fresh baguettes, chicken with white wine cream sauce, rustic vegetable tart and homemade poundcake. All accompanied by a flight of four wine tasting pairings. Enjoy succulent ingredients grown onsite or locally sourced from a nearby farm, in the most delightful rural setting.
NAVAJO DINNER AND DANCING AT RED HERITAGE CENTER, ARIZONA
Experience the best of Navajo culture and hospitality at Red Heritage, a Native American Performing Arts Theater in Page, Arizona, helping preserve Navajo culture and dance. Owned by a local Navajo family, here talented local dancers showcase colorful powwow dancing, flute playing, and live drum music. Join a MAKE TRAVEL MATTER® Experience to enjoy a show and dine on seriously tasty tacos, knowing that through your visit you are supporting this important venture.
Discover on: Enchanting Canyonlands, America's Magnificent National Parks, Wonders of the American West
DINE ON THE BEST LOBSTER IN MAINE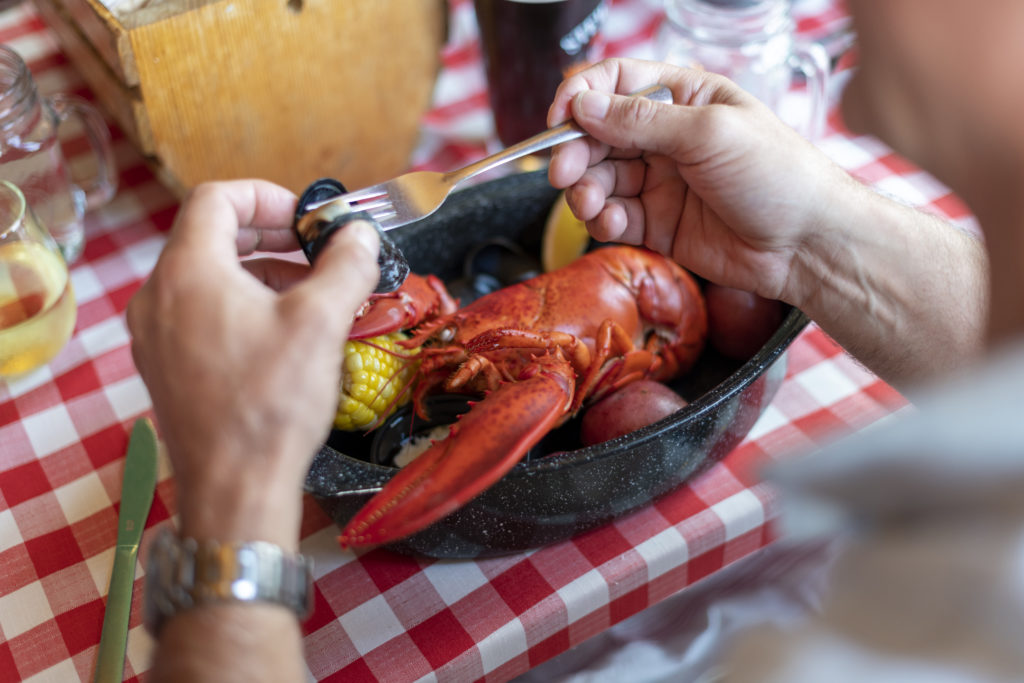 A delightfully decadent and versatile dish, lobster is equally appreciated in a fine-dining establishment or around a relaxed country table. And some of the best of the USA can be found in Maine, on the Northeast Coast of the USA. The cool waters of Maine make this lobster sweeter and more tender than its spiny counterpart. This lobster is well-known for its large claws, which are bountiful with meat.
Delicious with garlic lemon butter, or in stews and soups, in Maine look out for their famous lobster roll. However, there is nothing more fun that tackling a whole lobster. Arm yourself with a set of tools and get cracking! The perfect feast to enjoy with family, friends and travel companions.
Discover on New England's Spectacular Fall Foliage
VEGAN FINE DINING IN MENDOCINO, CALIFORNIA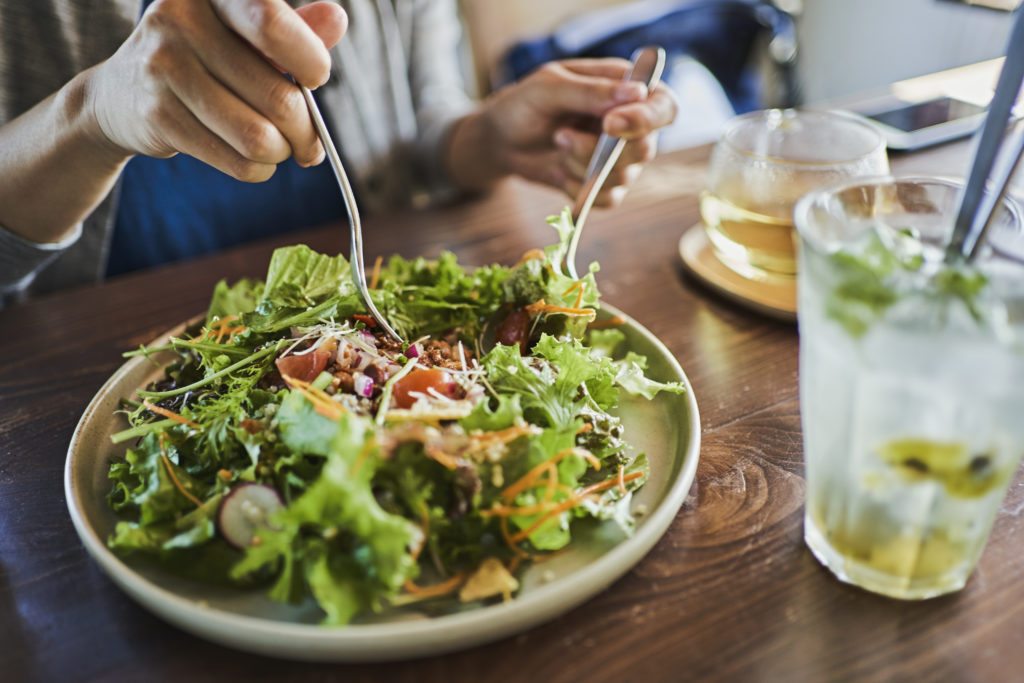 Do you fancy vegan fine dining on the Mendocino Coast? Maybe the best in California? Inspired by the Stanford's Certified Organic gardens, The Ravens' restaurant is outstanding and nationally acclaimed for its cuisine, offering some of the premiere vegan dining in the Golden State.
Here, a world-class team of culinary artists have put together an inspiring menu. Their signature dish is the Sea Palm Strudel, an Asian-inspired dish consisting of locally harvested Sea Palm. Served with a medley of vegetables in sesame phyllo with umeboshi plum. Coupled with fragrant Mendocino County wines, these wholesome dishes can satisfy even a carnivore's cravings.
Take time to tour the enormous organic vegetable gardens to see where you produce comes from, both a lovely sight and an educational experience. Perfect for vegans, lovers of fine dining and anyone who wants to try something new.
MARKET TOUR AND COOKING DEMONSTRATION, NEW YORK CITY
If you like to taste delicious specialties from all around the world, then NYC's most historic public market will be your foodie paradise. Here you can try tasty dishes such as Hainanese chicken rice from China, ragda pattice from India, or cochinita pibil, a slow cooked shredded pork stew typical of southern Mexico. Alongside great American dishes.
A non-profit set up, Essex Market has been a cornerstone of the Lower East Side for over 100 years. Here vendors all have an individual story and distinctive personality that add flavor and a special touch to their offerings, giving a true and genuine neighborhood feel to this historic public market.
More than a market stroll, travel with Insight and join a MAKE TRAVEL MATTER® Experience, to meet the local vendors. Lose yourself in the aromas of a live cooking demonstration and learn about the true heartbeat of the market. Here, countless programmes are running aimed at providing quality, affordable food to the community. Fostering entrepreneurship as well as economic development.
Discover this – from 2023 – on Best of Eastern Canada & USA
MAUI'S FINEST FARM-TO-TABLE LUNCH, HAWAII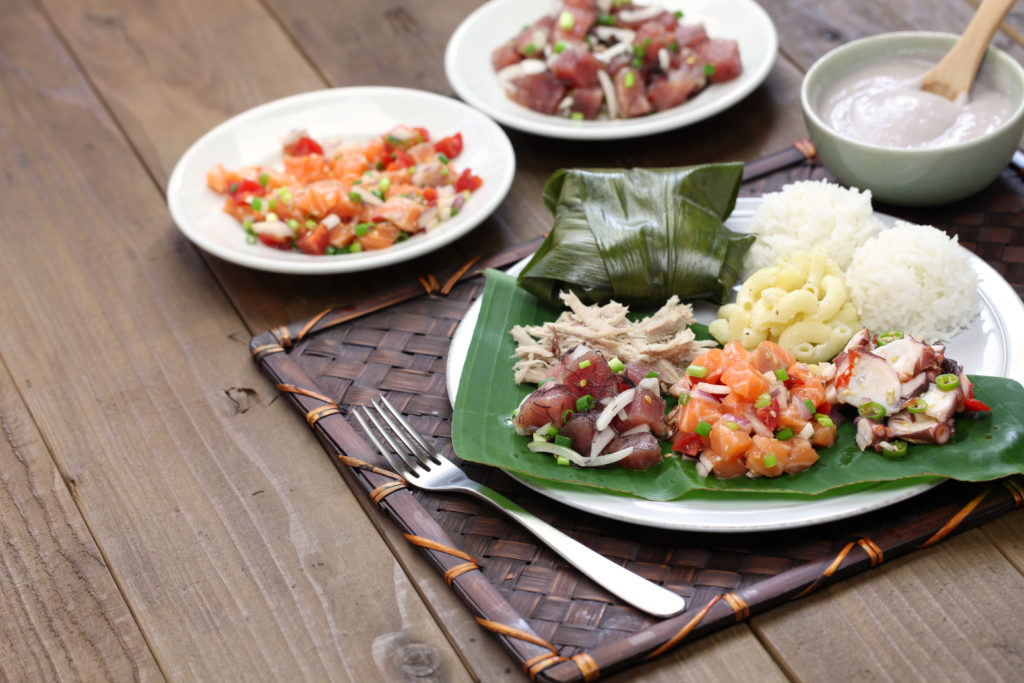 If there were an award for "exceptional Maui restaurant in the unlikeliest of locations," Haliimaile General Store would definitely be a winner. Be prepared to have your taste buds tantalized with traditional Farm-to-Table fare, along with a hefty helping of aloha spirit and famous Hawaiian hospitality.
Renowned by locals and visitors as one of the best restaurants in Maui, the enticing menu exclusively features locally sourced Hawaiian produce, meats and products. Acclaimed Chef Bev Gannon has been promoting the Farm-to-Table concept since 1988 with dishes that fuse Hawaiian flavors with local Asian influences and modern techniques. Expect Coconut Fish Curry starring a local catch with fresh vegetables, lemongrass green coconut curry and jasmine rice. Or a Kalua Pork Enchilada Pie, with locally sourced slow roasted kalua pork (one of Hawaii's most traditional ingredients), layered with homemade mole sauce, cheese, and corn tortillas.
Discover this on: Hawaii with Oahu & Maui
If you're feeling hungry for these delicious dining experiences and are keen to taste the best of the USA, then take a look at our collection of USA premium guided tours. Choose from some amazing destinations and see more than just the sights with our immersive experiences. Travel in comfort and style, with hand-picked hotels in fantastic locations and your Travel Director taking care of you every step of the way.