India is a shopper's paradise. Whether it's a bazaar, boutique, market, emporium, street stall or a conspicuously new mall, the country crams an impressive array of textiles, jewelry, art, spices and local goods into every street, alley and highway. In fact, the sheer volume of produce is enough to turn even the surliest shopper into a bargain hunter overnight. However, such is the variety, splendor and chaos of the scene that it's best to know what you're doing. Here are a few of our top Indian shopping tips, from how to buy a traditional sari to how to haggle in a typical marketplace.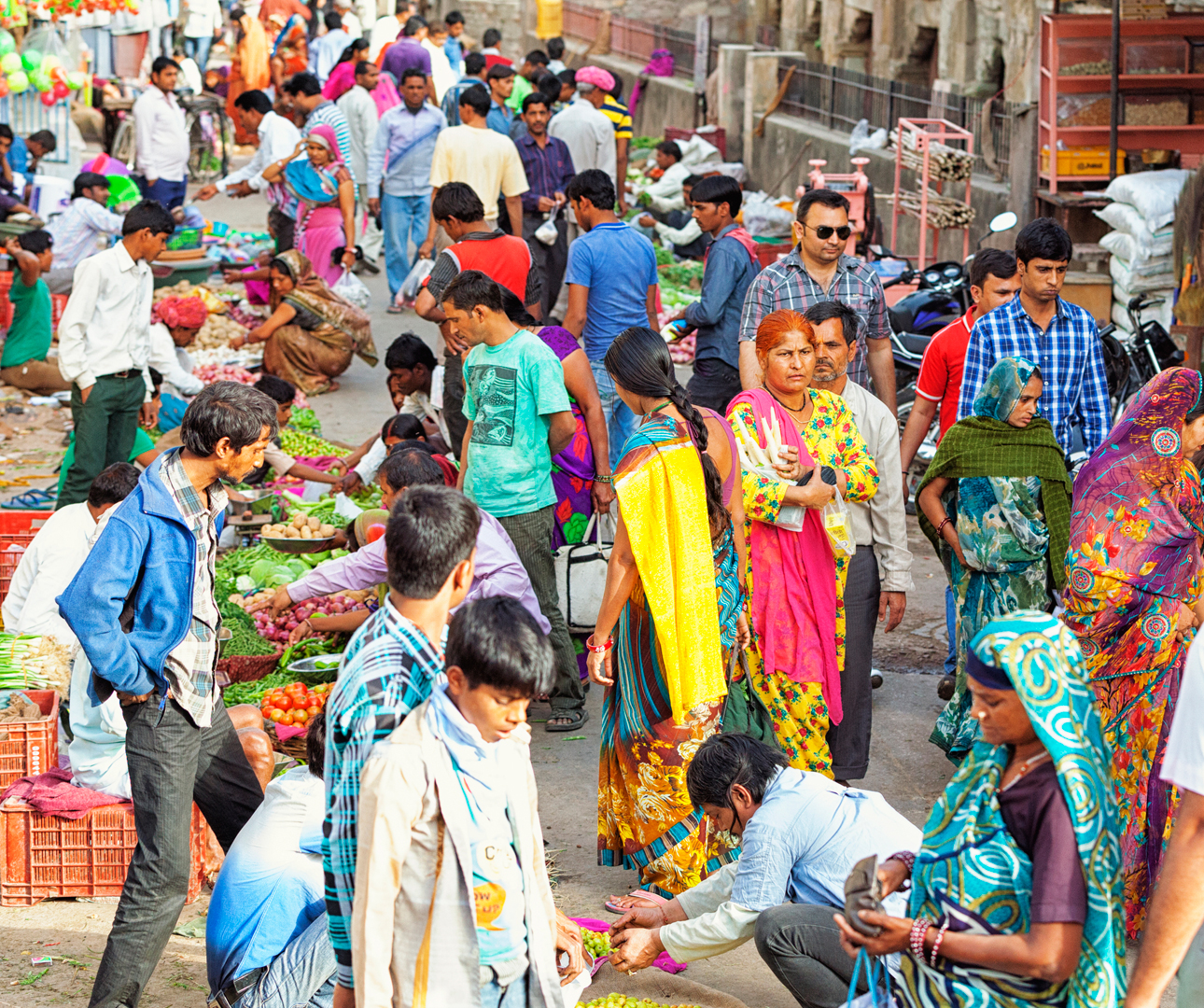 Where to Go for Handicrafts
Jodhpur, known as the "Blue City" for the dazzling cobalt color of its buildings, possesses the Sadar Bazar – undoubtedly the best place in India for handicrafts. Weave your way through the busy cane workers, painters, potters and grocers to get to the many-tiered clock tower where the market officially begins. Specializing in handicrafts, locally embroidered cloth, dresses, spices, Mojari (the local shoes), scarves, carpets, teas and curries, the mishmash of weights, balances, bundles and smells means the result is usually sensory overload – in a good way.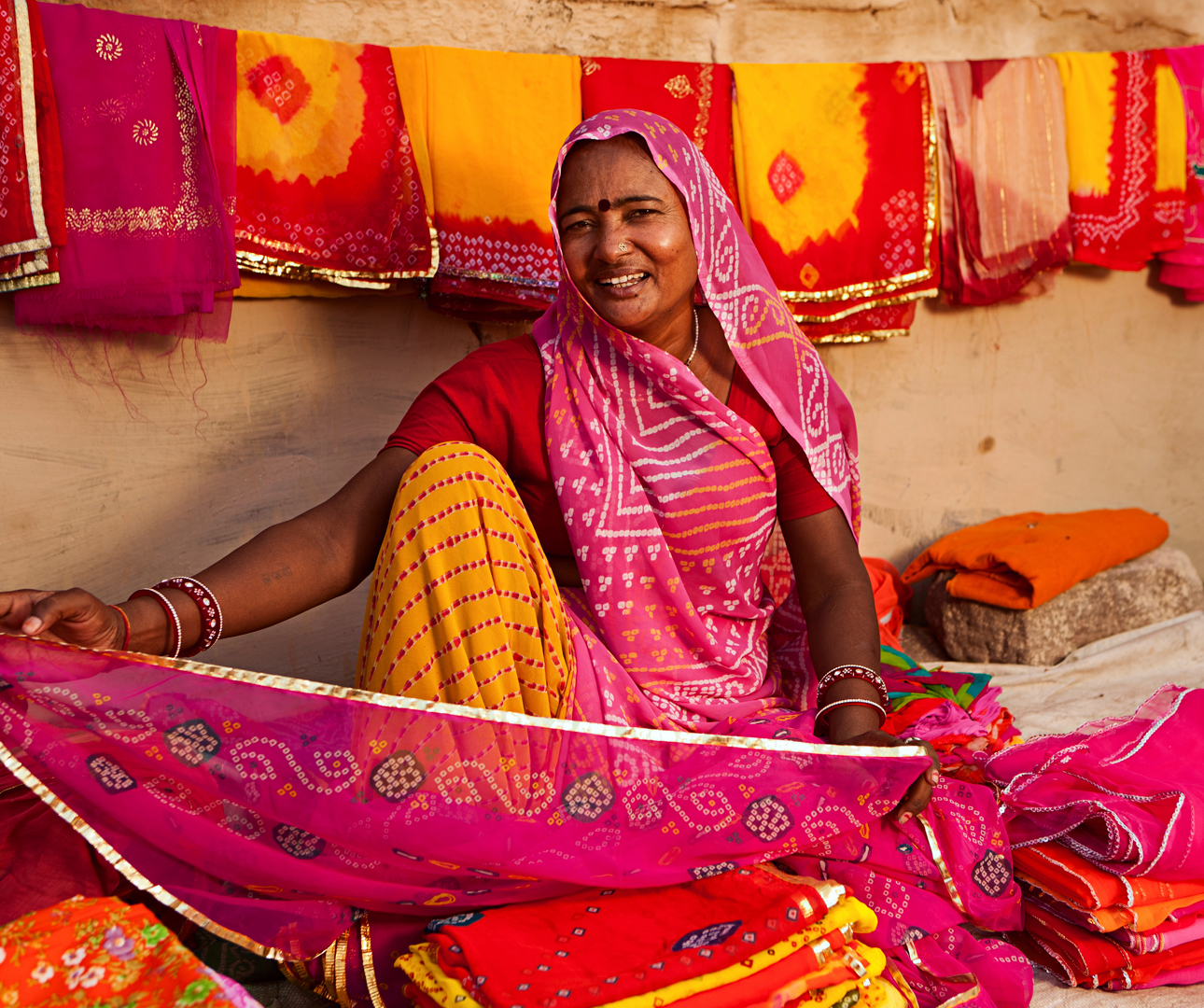 What to Know Before You Buy a Sari
Every state in India has its own shapes, weaves and fabrics. The most popular types are the Kanchipuram, Bandhani, Gadwal, Paithani and the Banarasi, so familiarize yourself with these groups to find out what suits you. Then look at prices. These can go as low as 150 rupees, but expect to pay 7,000 for a decent, authentic product. Don't go looking for an upper limit, however, as gold thread and real handiwork can send a Sari upwards of 60,000 rupees. Before getting your wallet out, remember to try and match the fabric to the occasion: chiffon or silk for festivals and celebrations and cotton when it comes to daily wear.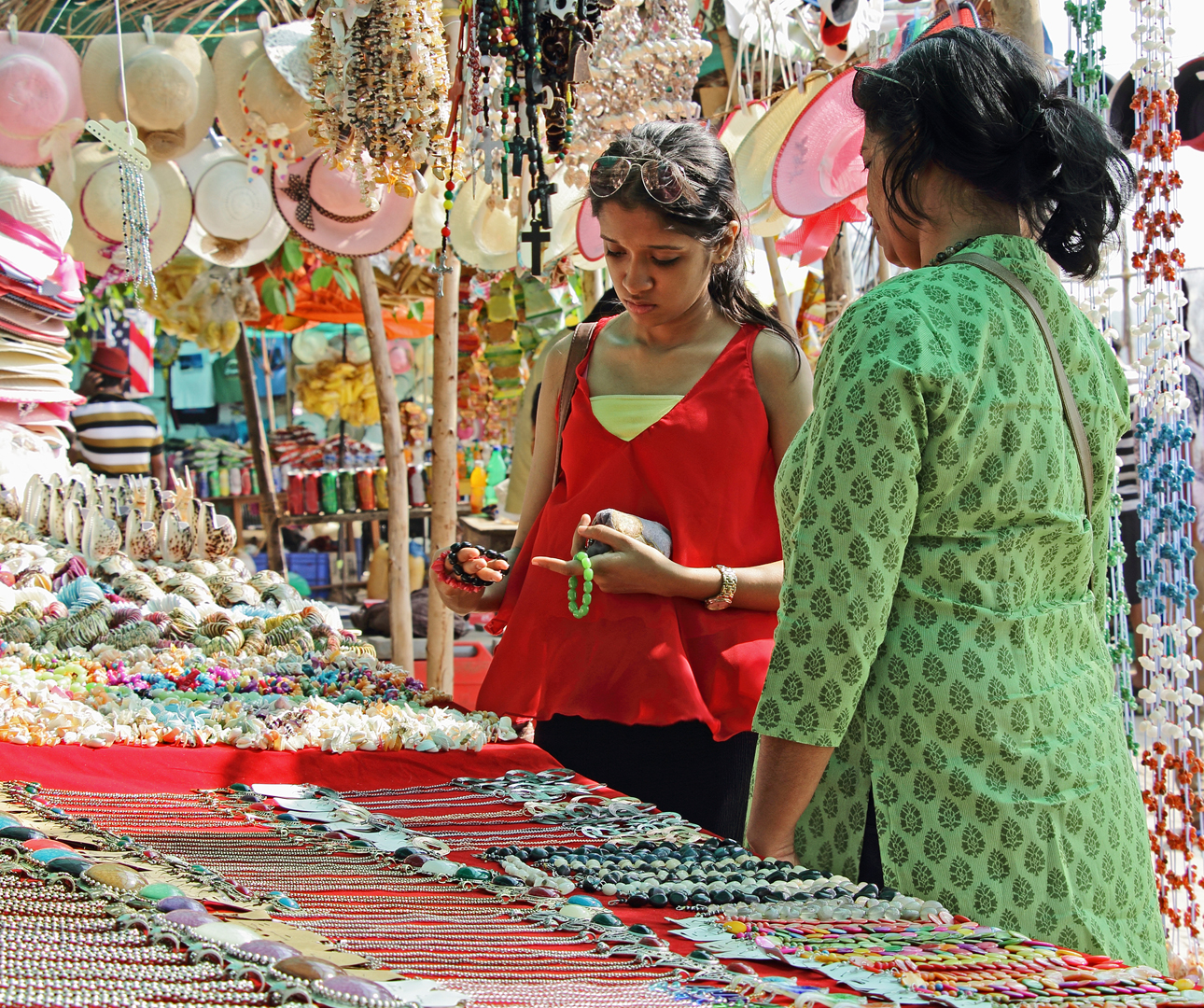 Where to Find India's Best Gemstones
Jaipur, the 'Pink City' indisputably sits at the center of most typical Indian shopping experiences. Founded by Maharaja Sawai Jai Singh II in 1727, it quickly became the world's gemstone capital and its lapidary workshops still rate as some of the best internationally even today. Not all jewelry stores are created equal, however. The Gem Palace, situated at the heart of the royal city, is one of the most illustrious places to buy your jewels. One of its residents, the ninth-generation Kasliwal family, even has the distinction of having served as court jewelers to the Moghul emperors, and many of the gems sold here have ended up being worn by royalty and celebrities. And let's face it – if it was good enough for Jackie Kennedy, it's probably good enough for us.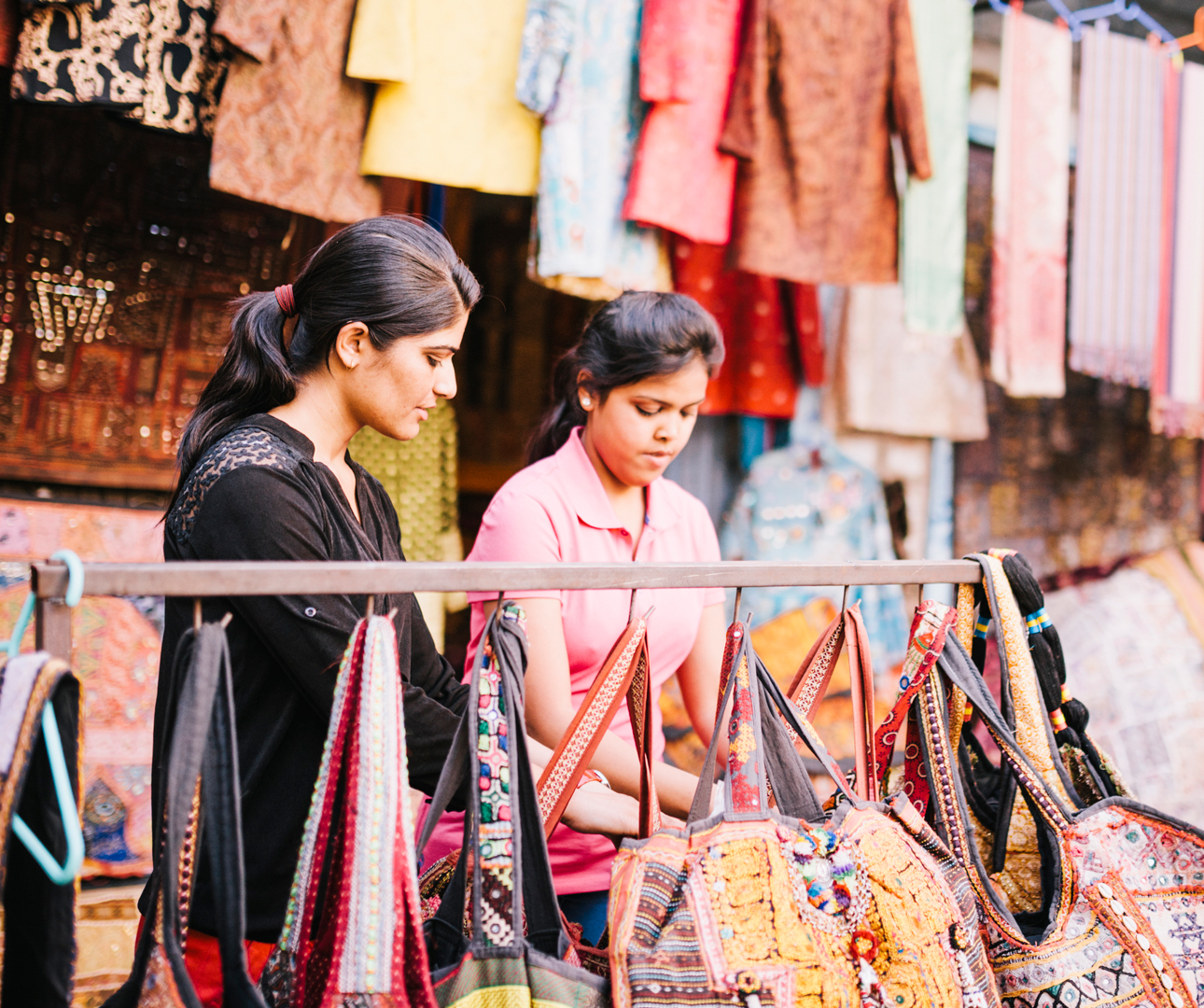 How to Bargain Like a Local
First, it may sound obvious but do some research. Go to different vendors and discover the average asking price. It can be a good idea to ask for an outrageous percentage off the quoted price at the beginning and then gauge their reaction. Say "too high" no matter what their answer is, and if you're happy to pay the price then do so but if not, either walk off (this tends to send the cost tumbling) or insist that they "bundle" the item with another Finally, go early if you can. Lots of shopkeepers believe the first sale of the day is a lucky one.
If a trip to see the brilliant and colorful wares of Jodhpur or Jaipur sounds like a good idea for your next vacation why not book a place on the Grand Tour of India and enjoy some Indian shopping.