Choosing a trip type for your next vacation is more than the age-old question: 'beach vs city'. Do you want an outdoorsy holiday or one focused on a period in history? Perhaps you want to explore a museum but in VIP style. Whatever your demands, we have you covered.
For those in search of our most stylish trips, look no further. From exploring the glamorous Isle of Capri to the yacht filled harbour of Monaco, we've found the chicest Insight Experiences to cater to every hedonist's needs – enjoy!
Isle of Capri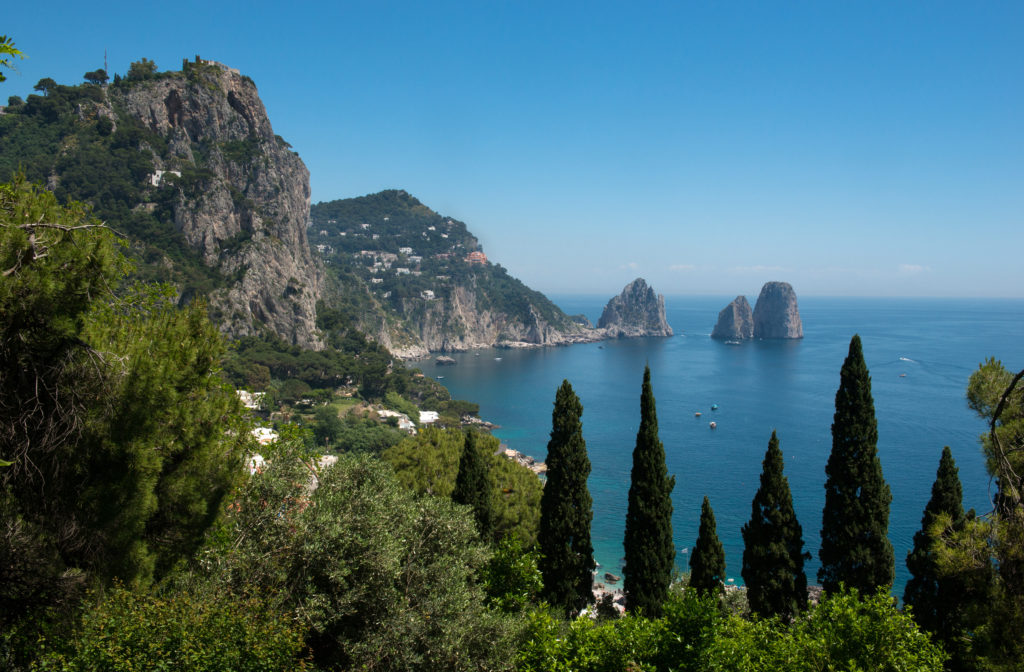 Impossibly blue waters and lush green trees decorate the idyllic Isle of Capri. A heavenly utopia and divine retreat for those after a private getaway, it is little surprise it has lured the most glitzy of visitors over the years, including Grace Kelly, Sophia Loren and Audrey Hepburn. Walk in the steps of the stars as you explore Capri town with your local Expert and take in its whitewashed houses, winding alleyways, small cafes, fashionable boutiques and artisan studios. As one of our Top Rated Highlights you'll arrive to the Isle in style, cruising across its blue waters before ascending by open-top taxi – movie star hats and props are optional.
Head to the Isle of Capri on our Picture Perfect Italy trip.
Monaco
Nowhere exudes luxury quite like Monaco. Though small in size, this glamorous country is no less influential. A playground for the rich and famous it is a paradise for those in search of living la belle vie. Once here you'll enjoy a drive along part of the famous Grand Prix circuit before wandering to see the Royal Palace and the country's yacht-filled harbour. You'll also visit the breathtaking Monaco Cathedral, which houses the tomb of Princess Grace.
Explore Monaco on our French Heritage trip. 
Vatican City
Nothing says VIP quite like skipping a queue, and in Vatican City, you'll do just that. With fast-track entry into the Vatican Museums and Sistine chapel, you'll explore these iconic buildings before the crowds. You'll also have exclusive access to the Bramante Staircase, which is usually not open to the public.
Jump the queue on our European Grandeur trip.
Côte d'Azur
One of the beauty and fashion industry's most impressive figures, Coco Chanel once famously said "A woman who doesn't wear perfume has no future," and what better way to discover a new aroma than on our trip to Côte d'Azur? Once here you'll visit a perfumery where you'll learn about the French perfume industry before finding your own signature scent.
Find your new fragrance on our French Heritage trip.
Vienna
Explore the regal splendour of Schönbrunn Palace with your Local Expert and stand beneath its frescoed ceilings, crystal chandeliers and gilded Rococo frames where Mozart famously performed as a child prodigy. Next, you'll travel along the ring road to see the impressive Hofburg Imperial Residence, Opera House, Parliament Building and Karlskirche.
Head to Vienna on our Country Roads of Bavaria, Switzerland and Austria trip.
Florence
Enchanting Florence is an irresistible combination of romance and history. Famous for its Renaissance influence, it showcases regal splendour at its best. Once here you'll visit the Pitti Palace, the former chief residence of the ruling families of the Grand Duchy of Tuscany. A collection of art treasures await to be explored here, along with capturing the beautiful views the palace holds over Florence from the Boboli Gardens.