Although we'd like to be sipping a drink on the shore of Lake Lucerne as you can on Country Roads of Switzerland or enjoying a cocktail in a fancy bar in London on our Elegance of Great Britain tour. With current restrictions due to Covid-19 the reality is that we need to bring the fun to our homes. In this blog we share some of Insight Vacation's favorite drinks that you can easily prepare and enjoy at home.
 The Long – Moscow Mule
A Moscow Mule is a mixture of vodka, ginger beer and lime juice served over ice in a copper mug. Although you can make this drink in a highball glass the copper mug isn't cosmetic. The lime juice reacts with the cooper to make this drink even more delicious. If you'd like to give this classic drink a modern twist, why not add some pomegranate seeds or juice.
The Short – Vesper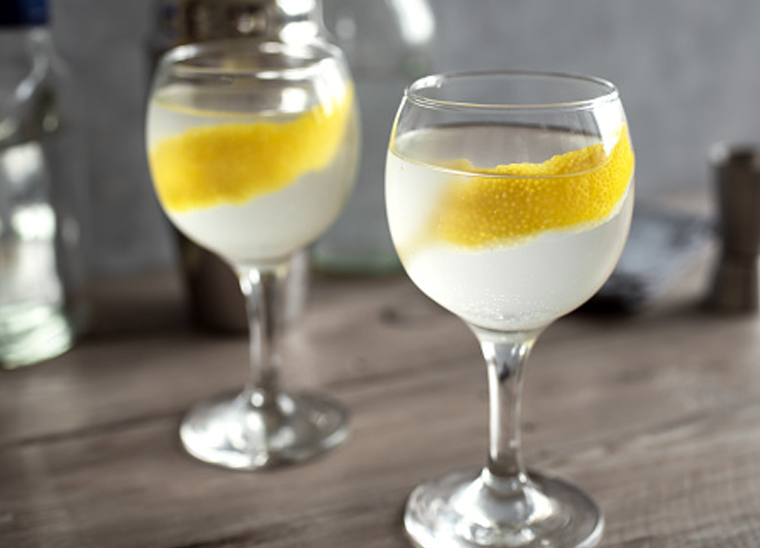 Who needs to go out to bring the glam. Dress up and channel your very best James Bond who created the Vesper, a refreshing combination of pared lemon zest and Lillet Blanc.
The Colorful – Aperol Spritz
No cocktail shaker required to make this delicious and brightly colored drink. Aperol Spritz tastes like the summertime in Italy. A delicious sparking combination of Prosecco and Aperol with a dash of soda water. Enjoy it whilst dreaming about your next trip to Italy. Need inspiration? The Best of Italy tour will have you dreaming of cocktails and gelato.
The Sweet – Pina Colada
Is there anything that says relaxing beach vacation more than a Pina Colada? Set up a chair in the sun, dust off your blender and whip up some holiday vibes by combining white rum, pineapple juice and coconut milk with some ice. Add that special touch with a paper umbrella!
The Sour – Laphroaig Whiskey Sour
A whiskey sour needs to be balanced just right to get the very best out of the ingredients. Usually made with bourbon, the sourness of the lemon juice rounds off the whiskey in this drink and gives it an edgy sharpness that is finished with simple syrup and egg white. If you want to elevate this drink and really make it unique, swap out sweet bourbon with a peaty whiskey. The writer's favorite and highly recommended, Laphroaig, from Islay in Scotland. Be warned, Laphroaig divides opinion. Some will delight in this drink, others might describe it as a 'wet ashtray'.
The Mocktail – Shirley Temple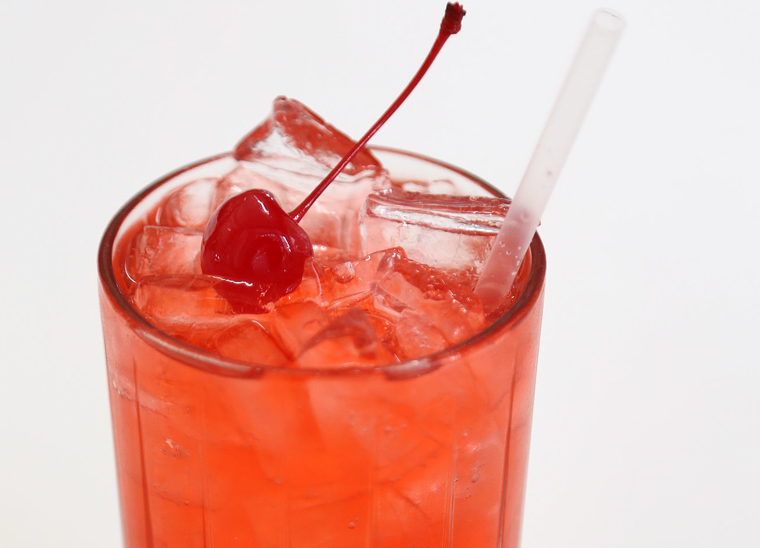 Sometimes we need the escapism of a drink that reminds us of the innocence of childhood. The Shirley Temple mocktail does just that. The whole family can enjoy this drink made popular by the child star of the same name. This simple mix of lemon soda, ginger ale and grenadine is sure to bring back memories of childhood. At Insight Vacations our favorite part is the maraschino cherry used to garnish this classic!