Female travel is not as atypical or defiant as it was once seen. In fact 80% of all travel decisions are made by women, irrespective of what kind of journey it is. Women-only travel groups are also on the rise. The first dedicated women-only trips took place as far back as the 1970s, and now more and more women are choosing to take off somewhere new in pursuit of meaningful adventures. It should come as no surprise that female travelers are making connections with other women on their trips, building camaraderie with fellow travelers and relating to the female entrepreneurs/business leaders they meet in the places they visit.
The aim of Insight Vacations' Wander Women trips is to provide enriching travel experiences that empower women. We have a firm commitment to MAKE TRAVEL MATTER® in each tour we create, developing particular experiences that have a positive social impact on the communities we visit. From learning more about the local textile tradition from the ladies who have kept it alive to sustainable dining options in amazing locations where the food is sourced from the surrounding countryside, we weave unique experiences into our tours that directly align with the United Nations Sustainable Development Goals, especially gender equality on our Wander Women tours.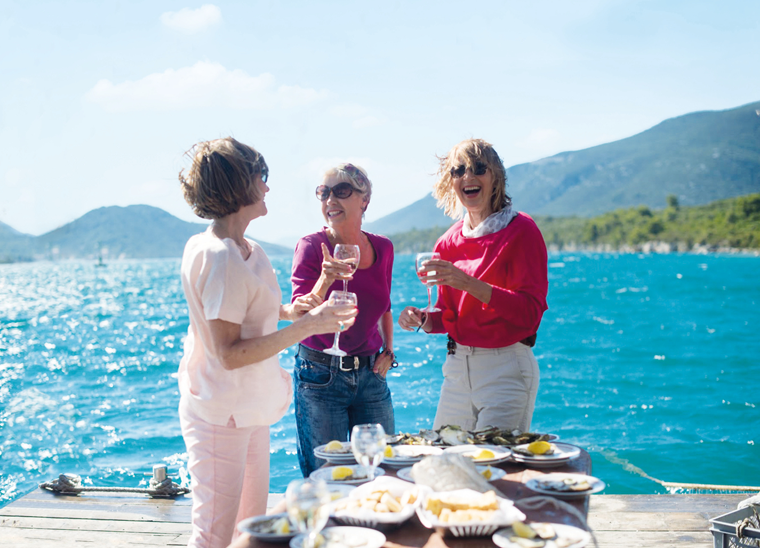 We support local female-led community initiatives, as well as employ women as Local Experts and coach drivers. This facilitates women from all walks of life coming together and building the kind of friendship that seems to transcend all boundaries. We see what women can achieve by supporting and learning from each other, and enduring friendships are established over shared adventures and immersive experiences.
Here, we take a closer look at the inspiring women and experiences our guests will encounter when they join the Venice & Croatian Coast women-only guided tour.
Uncover the Enthralling Beauty of the Croatian Coast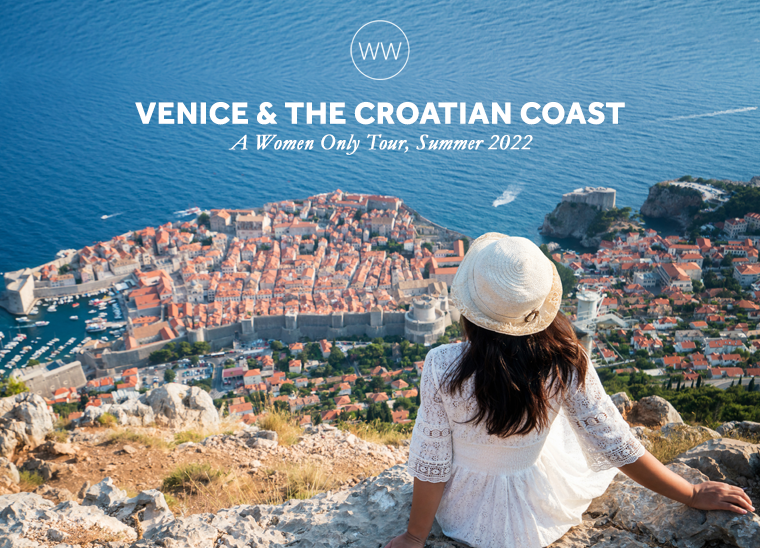 In alignment with International Women's Day on Monday 8 March, we launched a brand new women-only tour to Venice & the Croatian Coast, a 13-day guided tour that takes you along captivating coastline and gives you access to rustic towns and villages through the eyes of the fantastic local women who live, work and lead the communities there. Along the way, guests have the opportunity to celebrate local women in their native homeland and learn more about how their achievements are shaping the future. Local Experts will immerse you in the stories that have shaped each place, while you wander through picturesque alleyways to uncover medieval delights known only to the inhabitants.
The Venice & Croatian Coast women-only tour has a series of unique experiences that celebrate the women of these local communities. From a delectable Farm-to-Table lunch in Barban, hosted by three generations of women of the Zufic family to hearing more about a female biologist's conservation project, women traveling on the tour have the opportunity to hear more about their life's work and the impact they are having.
Dr. Irena Fonda – A Passion for Sustainability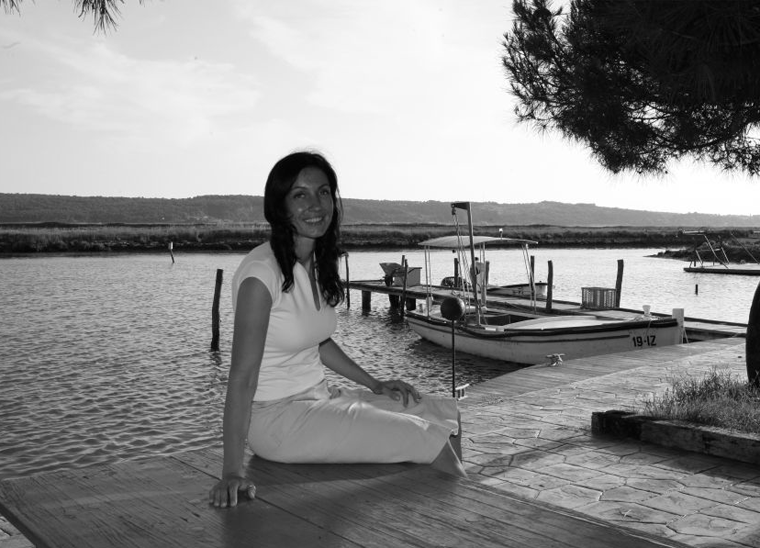 Dr. Irena Fonda grew up in the city of Piran, Slovenia in a family whose roots are intertwined both with the city and the Gulf of the same name. Her father was a marine biologist but his passion for the life aquatic led him to begin his own sustainable fish farm. After receiving her PhD in molecular biology and many awards for her international research in marine biology, Irena became the manager of the company and began to pioneer new methods to breed the most sustainable seabass possible.
The Fonda Fish Farm is located in Piran Bay, in the northern part of the Adriatic Sea. This area is notable for its depths and the purity of the water and it is the only part of the Slovenian Sea where a plethora of free-living fish are found. Fonda brings women on a guided tour by boat, out to see where the fish spend their lives in suspended fine mesh nets, which allow the water to change constantly and let them move freely.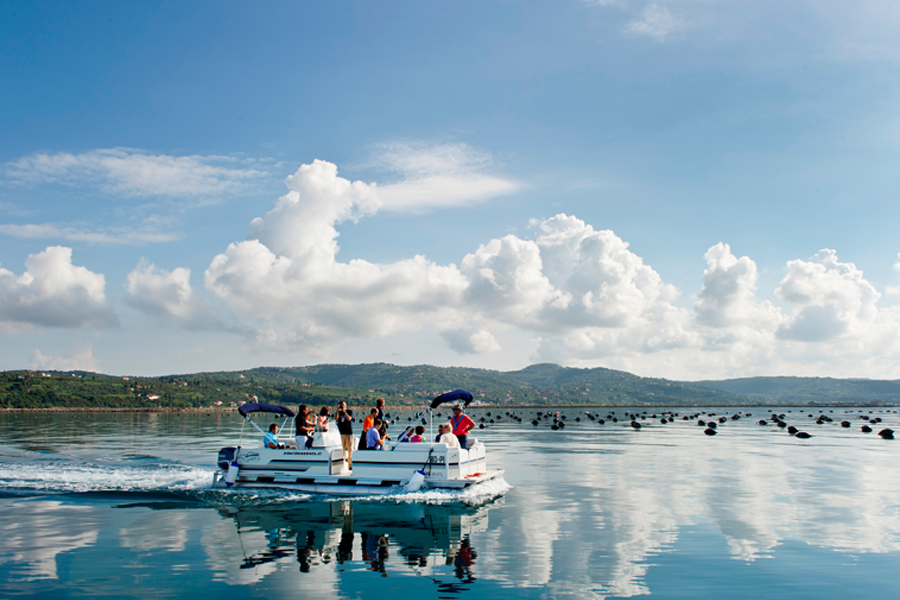 Cleaning is another area where Fonda's methods differ – most farms use chemicals to keep the nets free of algae, but at her firm farm, she has eschewed chemicals in favor of divers who clean the nets manually. It is probably the absence of these substances that has made Fonda fish farm a refuge for other marine wildlife – the family have discovered over 30 species of fish living in the area, feeding on food that falls through the nets. It is like an underwater reef for these species. To sustainably farm fish is much more labor intensive than standard fish farming, Fonda chooses the finest baby fish, and hand feeds them for six – eight months before they even reach six centimeters in size!
You can only taste Fonda seabass in Slovenia and parts of Italy, but women on the Venice & the Croatian Coast tour will enjoy a mouthwatering Sea-to-Table lunch in a seafront restaurant of Pirlan, tasting the finest fillets from Irena's unique farm.
Meet the Industrious Women of Tara Community Center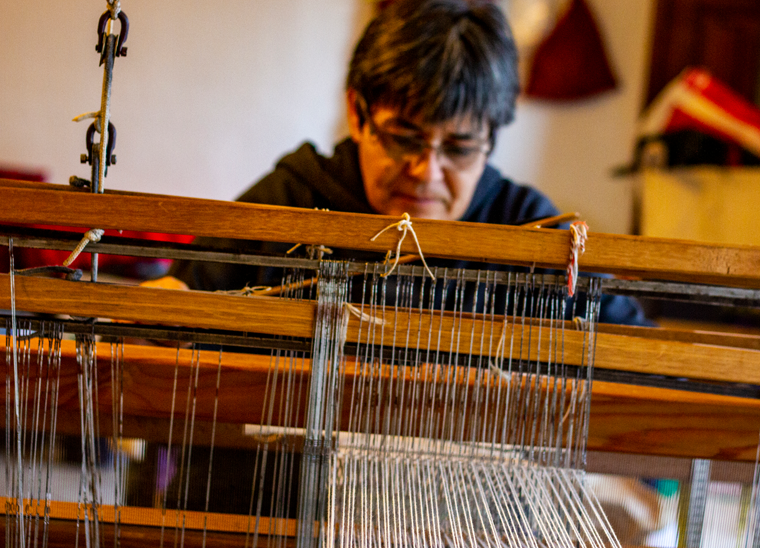 Set amid the stunning natural beauty of UNESCO-listed Plitvice Lakes is the tiny village of Ličko Petrovo Selo, with a population that hovers around 110 people. The area has become known for its pristine lakes and cascading waterfalls, but this once-thriving hamlet of over 2,000 people was left war torn after conflict throughout the 1990s. Now Ličko Petrovo Selo is experiencing regeneration, thanks in part to the empowerment of the local community.
On day six of the Venice & the Croatian Coast trip, travelers meet with a dedicated collective of women who form the Tara Citizens' Association. Formed in 2004 by former refugee Sonja Leka, the collective's aim is to preserve and promote traditional values and culture. The mostly elderly ladies meet and produce homespun handicrafts which are then sold, creating engagement and employment for their community. Their spirit and tireless work are an inspiration, and visitors learn more about the culture as the women of the center carry on with their work.
Fostering their historic values and traditions has led to livelihood for many of the inhabitants of the area. Since their inception, they have participated at international fairs and exhibitions, bringing their work to an audience who might never have been privy to their culture previously. This has been a boost to the community in so many ways, most of all psychologically.
Ana and Maja – Brewing Natural Craft Beer on the Dalmation Coast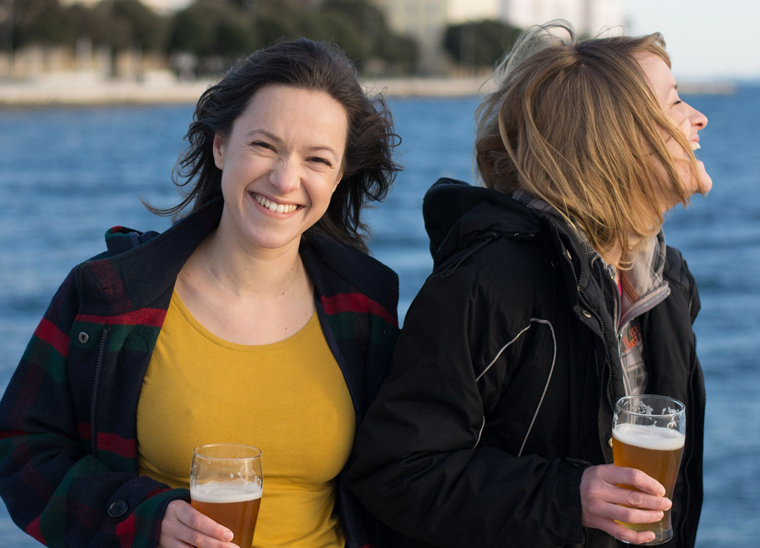 Beer has been brewed the world over for around 10,000 years and until recently, the brewing was mostly the preserve of women. Continuing that tradition are two beer mavens, Ana Teskera and Maja Šepetavec, who started their craft beer brewery, Brlog, in their garages. They decided to found Croatia's first women's cooperative craft brewery, not just because of their passion for beer, but also to support the local community. Zadar is a popular tourist destination in summer, but it becomes quieter as the winter approaches, however beer drinking is a year-round occurrence.
In 2016, the two women started a crowdfunding campaign to realize their dream of founding the cooperative brewery and offer a service where they turned old fridges into kegerators that they installed in people's homes. Within seven days, they reached their crowdfunding target of $8,000 and the cooperative became a reality.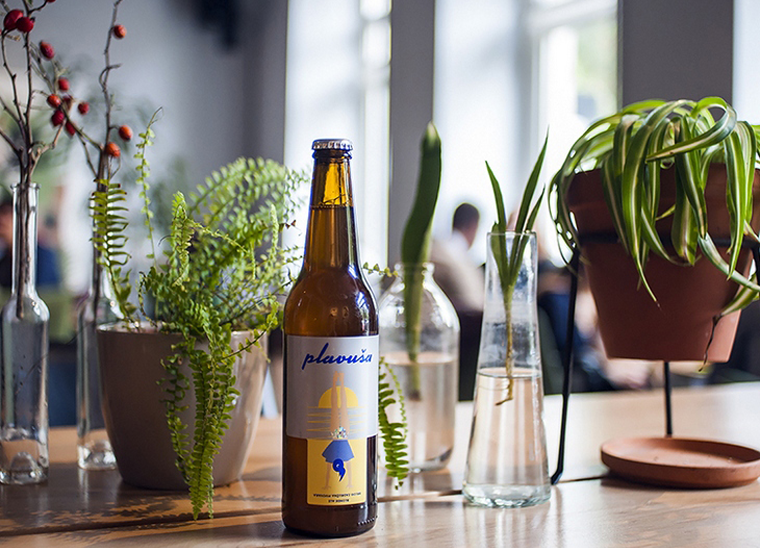 Brlog offers natural craft beers, including their signature blonde ale with no preservatives made with three varieties of malt and four different hops. Female travelers on the guided tour can taste a selection of their tasty beers while hearing more about the inspirational story of Teskera, Šepetavec and how they offered a future to young people who would usually leave Zadar in search of employment elsewhere. This shows how female empowerment can enrich a whole community. Say živjeli (cheers) to Brlog.
Antonia Rusković Radonić – Preserving the Silk Traditions of Konavle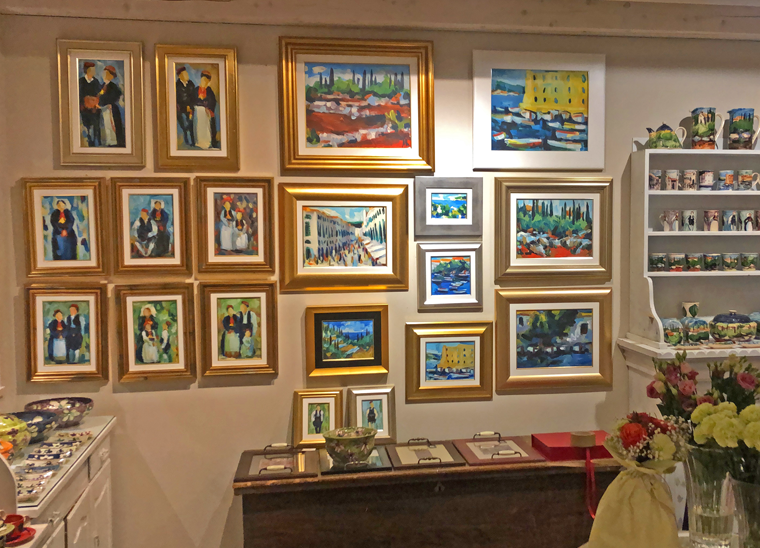 On the final day of the Venice and Croatia tour, you are welcomed into the heart of the Konavle valley by talented artist, Antonia Rusković Radonić. Born in Dubrovnik, she quickly developed an interest in the silk yarn tradition that has existed in the region for hundreds of years. After studying at the Fine Arts Academy in Zagreb, she moved to Konavle to pursue her passion of maintaining and sustaining the local craft, as the old traditions dwindled.
As far back as the 15th century, every woman in the area kept enough silkworms to produce yarn for her own embroidery. Each woman would create her own design for special occasions and the embroidery represented part of her unique identity, worn across the chest and sleeves like jewels. These designs were part of the local costume and represent the incredible heritage of the area but the practice had started to die out in the last century. On this visit, you can see Antonia's incredible work, as well as hear about the efforts to keep these traditions alive and see the amazing costumes created by local women. The gallery runs classes on silk painting and the production of silk, so this pretty piece of national folklore is preserved for future generations.
Help Make Travel a Force for Good
Insight Vacations is a proud founding member of the TreadRight Foundation, a joint initiative between The Travel Corporation's brands, created to make travel a force for good. The Venice & Croatian Coast tour involves eight MAKE TRAVEL MATTER® Experiences, so that you can ensure that you tread right on your journey, making a positive impact on the communities you visit. Experience this insightful tour, designed by women for women and see the wonders of the Adriatic while connecting with the women making a difference in their world.