We're eagerly awaiting the day we can travel again, when borders around the world open up. The next time we prepare for a luxury tour, travel will have changed slightly. You may potentially need evidence of a vaccination or a negative coronavirus test, but apart from that, have you thought about what you might add to your carry-on bag to travel in comfort and in style ?
As you browse a travel website or brochure, planning your adventures for later this year or next, you can also prepare a checklist of what new items will be desirable, or necessary to make your coach, train or plane journey as relaxing as possible. Your carry-on luggage needs careful planning – it shouldn't be about flinging things into a bag last minute. This vital item of luggage is your sole accompaniment for several hours, perhaps even up to a whole day, so you need to ensure that it has everything you need for your health and well-being for the duration.
We've prepared a new checklist with all the 2021 essentials, plus some creature comforts to make your flight as enjoyable as possible.
The Essentials
This may seem like an obvious inclusion to the list, but around 6% of people have forgotten their passport when getting ready for their vacation. The last thing you need is that panic when you reach the departure gate, as it slowly dawns on you that the singular item you need to pass that checkpoint is sitting at home in your bedroom drawer. Make it the first thing that you put into your cabin bag, in a secure zip pocket, and check that it is still there last thing before you leave the house.
It's also a good idea to check that you still have it while you are still on the plane, so that you aren't rummaging around when you reach your destination.
You can't fly without one, and in fact, most airports have now made it mandatory for a face mask to be worn at all times. Masks can get uncomfortable when worn for long periods, so it's important to get one that you find super comfortable for traveling.
We recommend the Bilio mask, which will suit many travelers. It's zero waste and sustainable, made with a polyester yarn blend that is pretty soft. The firm, rounded shape fits well with most face shapes. It also has a copper wire nose crimp, so glass wearers can avoid the fogged-up vision that has become so prevalent in the past year or so.
It's a good idea to bring a fresh mask to change into when you land, as you'll have been in the same mask for several hours. A fresh mask will feel great to change into and will be necessary for good hygiene. Keep spares on you for other members in your family.
Hand sanitizer and anti-bacterial wipes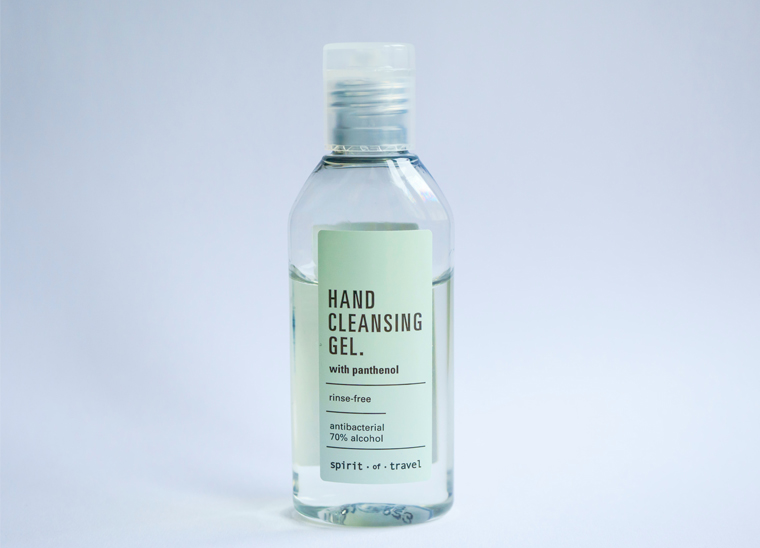 You'll be likely to touch some surfaces that many other people have also touched while in the airport and on the plane. If you keep some hand sanitizer handy, then you can simply pop a glob of it on afterwards to ensure that any nasty viruses don't have a chance to get passed on. Make sure you get one with over 60% alcohol – 100% Pure Hand Sanitizer spray comes in a handy 1.7 oz bottle so it fits under liquid guidelines for carry-on, and it is made with natural ingredients, so it won't irritate your skin.
Although planes are deep-cleaned, you can use antibacterial wipes to ensure that your seat and table are germ-free for your own peace of mind. Simply opt for the favorite brand you'd use at home and pop a small pack in your bag. If you only have a bumper pack at home, you can take some in a resealable bag to save on space.
If you have to put any items from your pockets into the bins used at customs, then it's helpful to have some clear, resealable bags so that you don't have to put anything into the unsanitized bin. Many items pass through these containers throughout the day, and although cleaning has become much more regular, many items that people have touched will be passing through them, so keeping your keys/phone in a resealable bag will provide any extra bacteria getting on those items. Remember that you should sanitize between touching the bag and the items within.
You should keep any medication that you take regularly with you when you fly. Don't just account for the time spent in the air, or in transit, make sure you have at least a few days' supply. Delays can happen, and you don't want your health affected in the event it happens to you. It's also advisable to pack some over the counter painkillers in case you get a headache or toothache mid-flight. A small stash of antihistamines is a good idea too, as allergies can arise from different things.
Having your own source of water is vital when you travel. Practically every airport now has refill points so once you pass security you can fill up. This helps reduce single use plastic, but also reduces contact between people. On board, many international planes have fill up points, or the cabin crew can refill for you, if necessary. If you're looking for something particularly lightweight, find one of the silicone bottles on the market now.
Previously, passengers were advised to move around the cabin regularly to keep the blood flowing while flying, but since the pandemic, most airlines request that you stay seated at all times, unless you need the lavatory. Compression socks will prevent blood clots and reduce the risk of developing travel-related DVT (deep vein thrombosis). You can also do some exercises while seated to help.
In-Flight Comforts
When you're going on a long journey, it's good to have some items that will make your travel more enjoyable. You may feel a little more stressed after an airport experience during the pandemic, even with less people flying, so when on board, kick back and enjoy your time with these extras to enhance your flight.
Sitting upright for several hours puts a strain on your neck and everyone is familiar with the stiffness you feel if you've fallen asleep mid-flight with no support. Bring a neck pillow for extra support and you'll definitely add to your relaxation. If you're looking for a pillow that's less bulky, try the Trtl travel pillow, which is very light but has excellent support.
The little luxuries that airlines give out have been minimized with the pandemic, so you may not get a little eye mask for your flight. Think ahead and pack your own, which is likely to be much higher quality material anyway. Purchase a silk one to pop in your carry on and ease you into a restful doze, blocking out any light from the cabin.
Noise cancelling headphones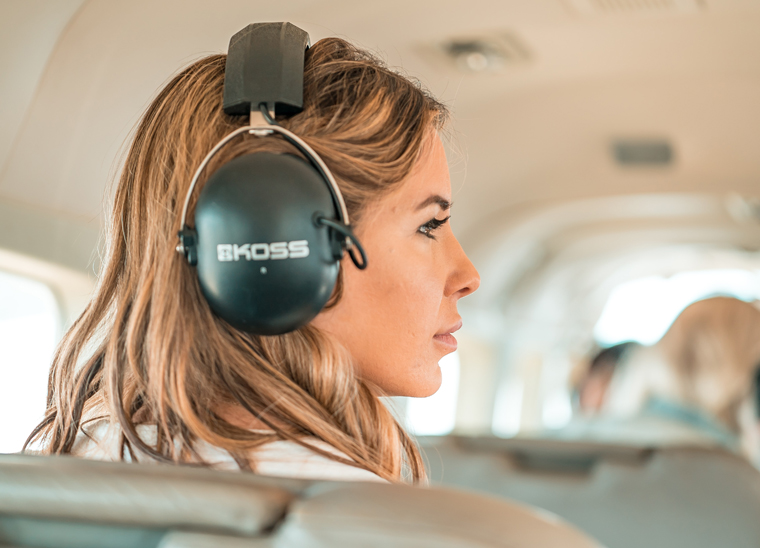 Another item that it's safer to bring yourself is your own headphones. Invest in a pair of noise cancelling headphones and you'll wonder why you never had them before. Watch a movie or listen to music in peace, without any distractions from noisy passengers or wailing babies.
A charged portable battery pack
Many airplane seats have a charging port now, but for total peace of mind, bring a fully charged battery pack with cables for your phone and any other electronic items so you can easily download maps, apps and anything else you may need on arrival. It also means that you won't run out of battery, even if you experience a long delay.
Collapsible Food Storage Containers
Airlines have changed their approach to meals, but if you'd rather not take off your mask at the same time as dozens of other passengers, you can bring along your own food in collapsible containers. Peeled fruits and vegetables and cooked meats work well and will stay fresh in airtight containers. Crackers and cheese are also very handy. Then the containers pack down easily and won't take up too much space.
Moisturizer and hand cream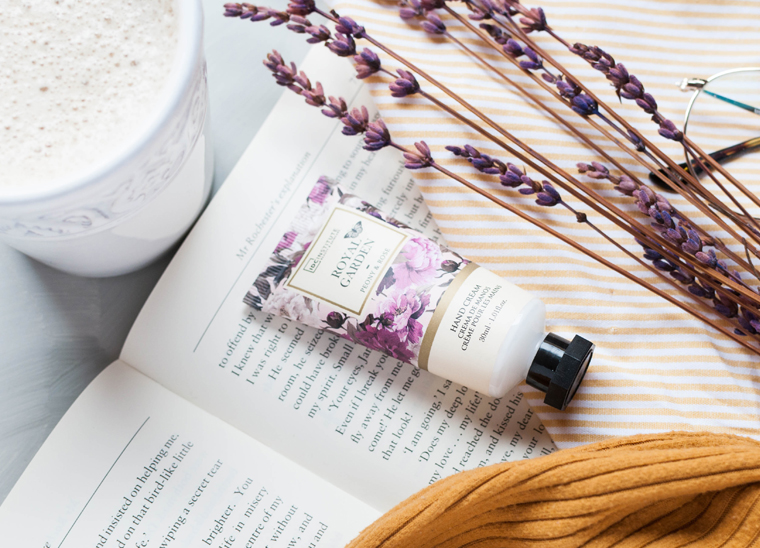 Flying is very drying on the skin, with the pressurized air inside the cabin. Pop a travel size moisturizer and hand cream in your carry on, so that you can apply mid-flight. Your hands will also feel dry from sanitizing so often, so a quality moisturizing hand cream will help sooth them.
It can get chilly in boarding lounges or on the plane, but carrying a jumper around is cumbersome so a cashmere scarf or wrap is perfect. It folds up neatly and is easy to store, plus it's great to throw around your shoulders, especially if you want to nap.
Optional, but Welcome
It depends on your size of carry on, but why not make your journey as comfortable as possible? If you have some extra room, I'd add these to your packing list. If you're stuck in the one seat for several hours, or something unusual arises, these can make all the difference to your journey.
Although gloves aren't normally recommended for anyone outside a healthcare setting, if there's something you have to touch but are uncomfortable about it, then invest in some non-latex gloves. Be sure to store them separately once used (if reusable), or bin them immediately afterwards. Washing your hands is preferable to using gloves, but if you're in a bind, a few of these should see you through.
Now you can easily organize all your items into a pocket that fits neatly over an airline tray, so your items don't come into contact with a shared surface. It's neat, it provides extra protection and it's small to pack.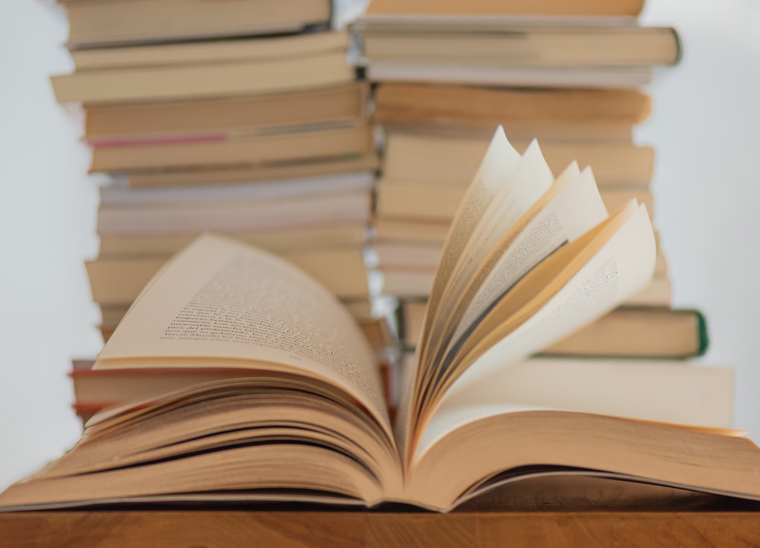 Since many airlines have reduced their in-flight entertainment options, why not bring along a book to pass the time? It helps to have something else to distract you for your journey (if you've forgotten to download the latest series of your favorite show). So, pack the latest from a great author, or pick one from the bestseller lists before you go.
Once you've departed the aircraft, you'll probably need to refresh and a quick wipe with one of these will make you feel much better until you can shower properly. It will also feel great to freshen your face after you've had a mask on for several hours, just remember to put on a new mask afterwards.
Zero waste with no need for water, these tablets are perfect for keeping your breath minty fresh while traveling. This means you won't have to get close to any of the taps in public airport toilets, or worry about rinsing out your mouth. Perfect for travel during a pandemic.