Whether it's Icelandic laufabrauð, sweetly spiced German stollen or an elaborate New Zealand pavlova, families around the world have their own festive food traditions. If you're traveling during the holiday season, take time to experience the joy of new and exotic seasonal foods. Alternatively, take inspiration from around the world and make room for something a little different at your dinner table this year.
Fondue Chinoise, Switzerland
Switzerland is famous for its fondue, but at Christmas, the Swiss like to take this national dish up a notch. Fondue Chinoise is typically eaten during the holiday season, and is meat rather than cheese-based. Ideal for a holiday gathering of friends and family, the dish consists of thin slices of meat that are placed on the end of a fondue fork and cooked in bouillon before being dunked in a choice of sauces. A satisfying and convivial dish, it evokes the wood paneled surroundings of a Swiss chalet, complete with crackling fire and falling snow.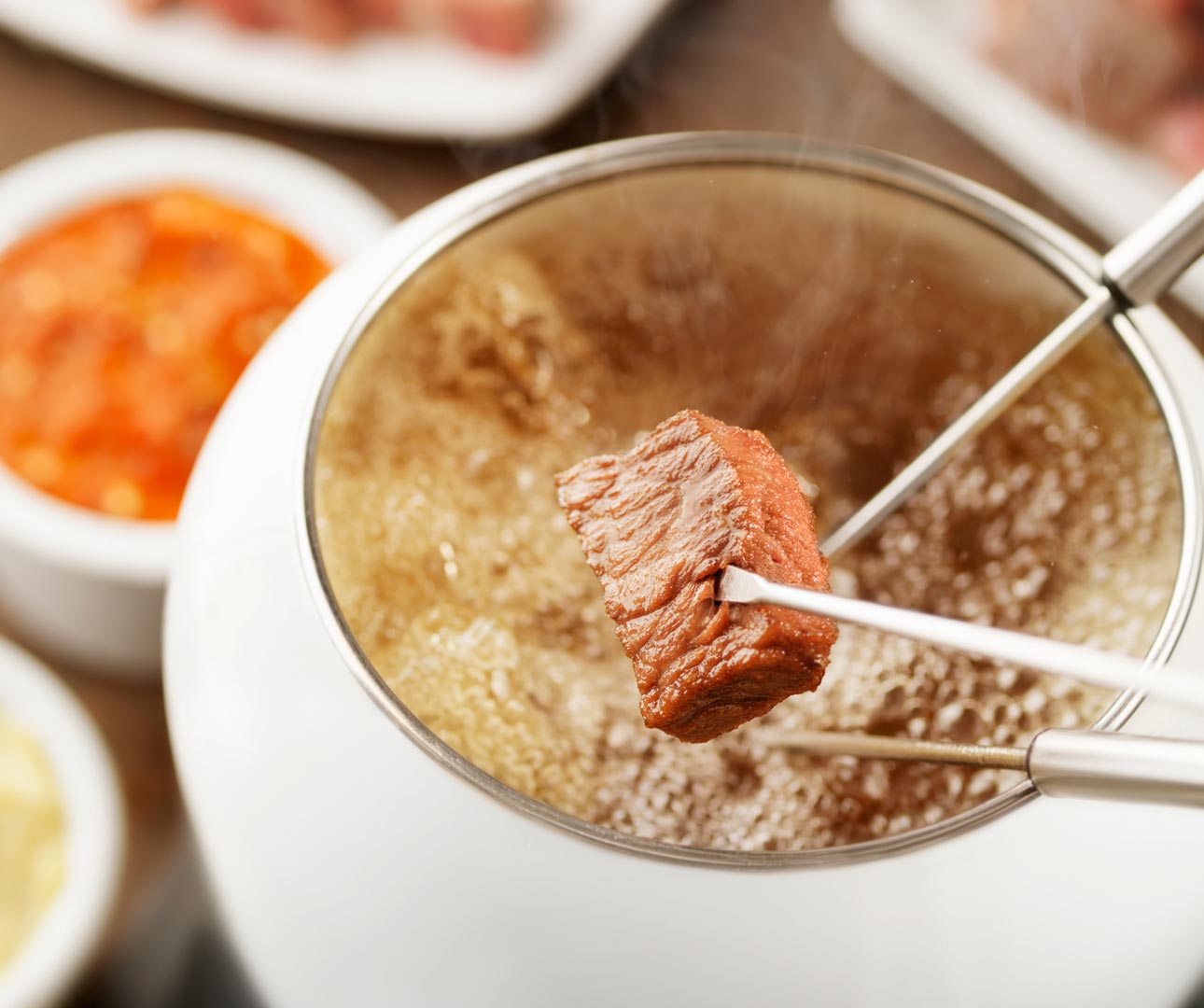 Feast of the Seven Fishes, Italy
A beloved Italian tradition, this custom can be traced back to Roman Catholic practice of abstaining from meat on the eve of major religious holidays. Dishes vary from family to family, but the general idea is a Christmas Eve feast consisting of seven different types of fish, cooked in a variety of ways. The types of fish eaten are a fervently debated topic, but for many celebrating, baccala, or dried cod, is a staple. Elaborate and plentiful, the emphasis is on the whole family gathering for a special meal and spending time together cooking dishes that have been passed down from generation to generation.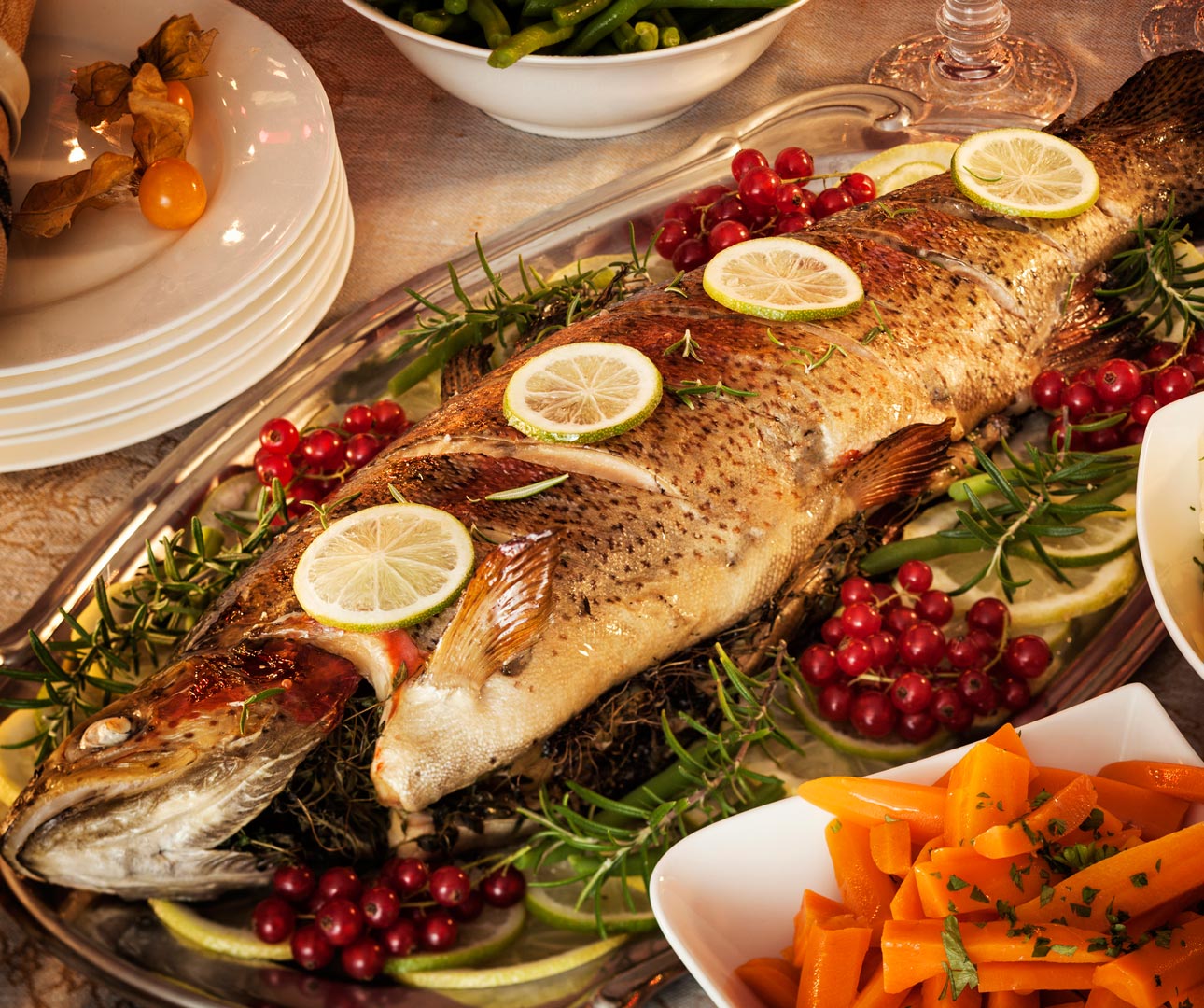 Risalamande, Denmark
A typical Danish dessert that's eaten on Christmas Eve, this sweet winter warmer dates back to the 19th century. A rich rice pudding that's made with almonds, cream and tangy sour cherries in syrup, this hearty dish is an antidote to Scandinavia's famously icy winters. Traditionally, a whole almond is placed in the risalamande and the lucky person who finds it wins a special prize. Elsewhere in Scandinavia, rice pudding is also enjoyed as part of the Christmas feast. In Norway, expect to eat it topped with raspberry sauce, whilst the Swedes serves theirs with liberal amounts of cinnamon and whipped cream.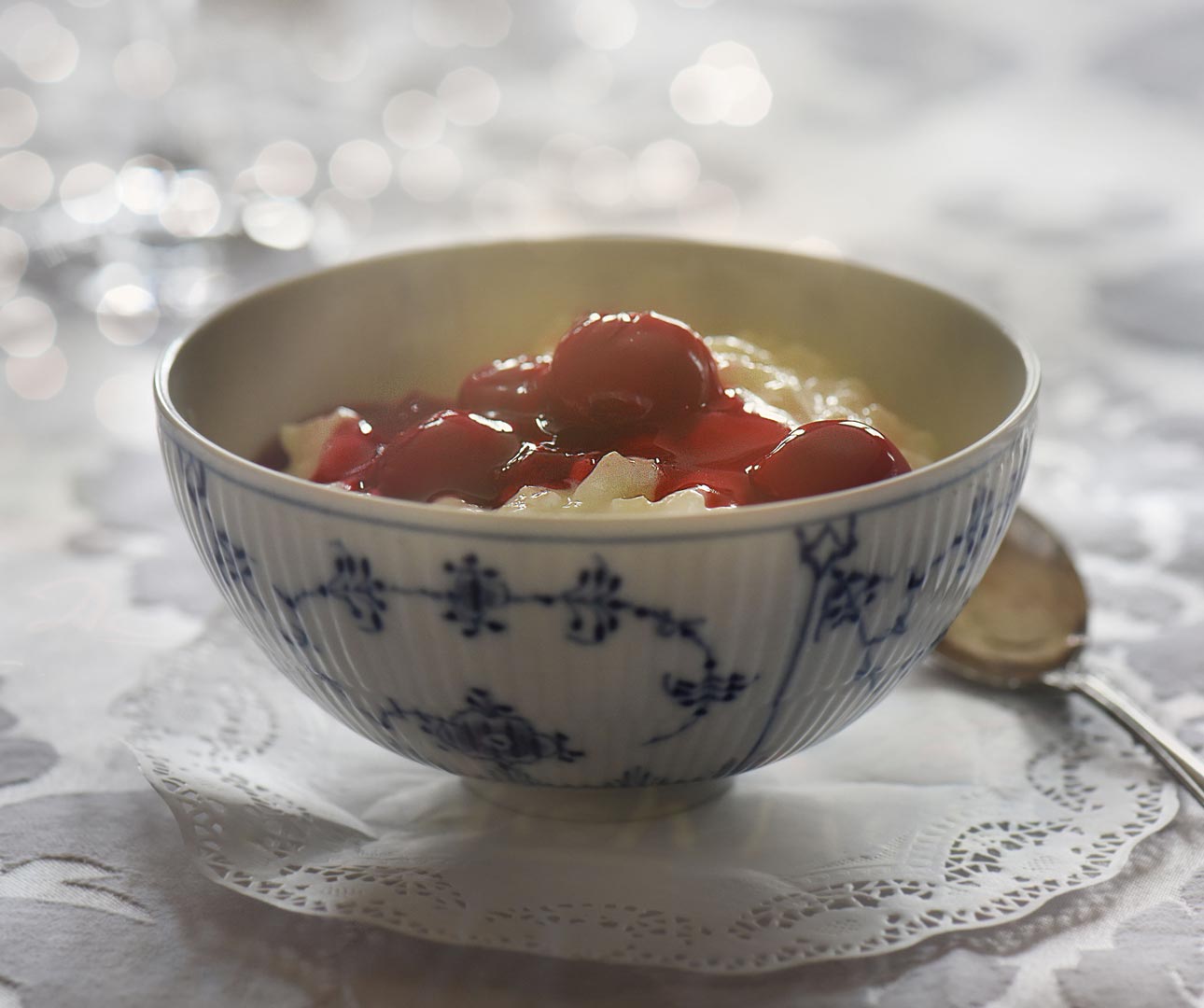 Pavlova, New Zealand
With Christmas falling at the height of summer in New Zealand and Australia, celebrations usually consist of barbecues on the beach and festive menus that complement the soaring temperatures. Creamy yet light, pavlova is a popular festive dessert, and is often enjoyed at the end of Christmas dinner. Meringue based and topped with sweetened, whipped cream and seasonal fruit, this show-stopping centerpiece was created in honor of Russian ballerina, Anna Pavlova.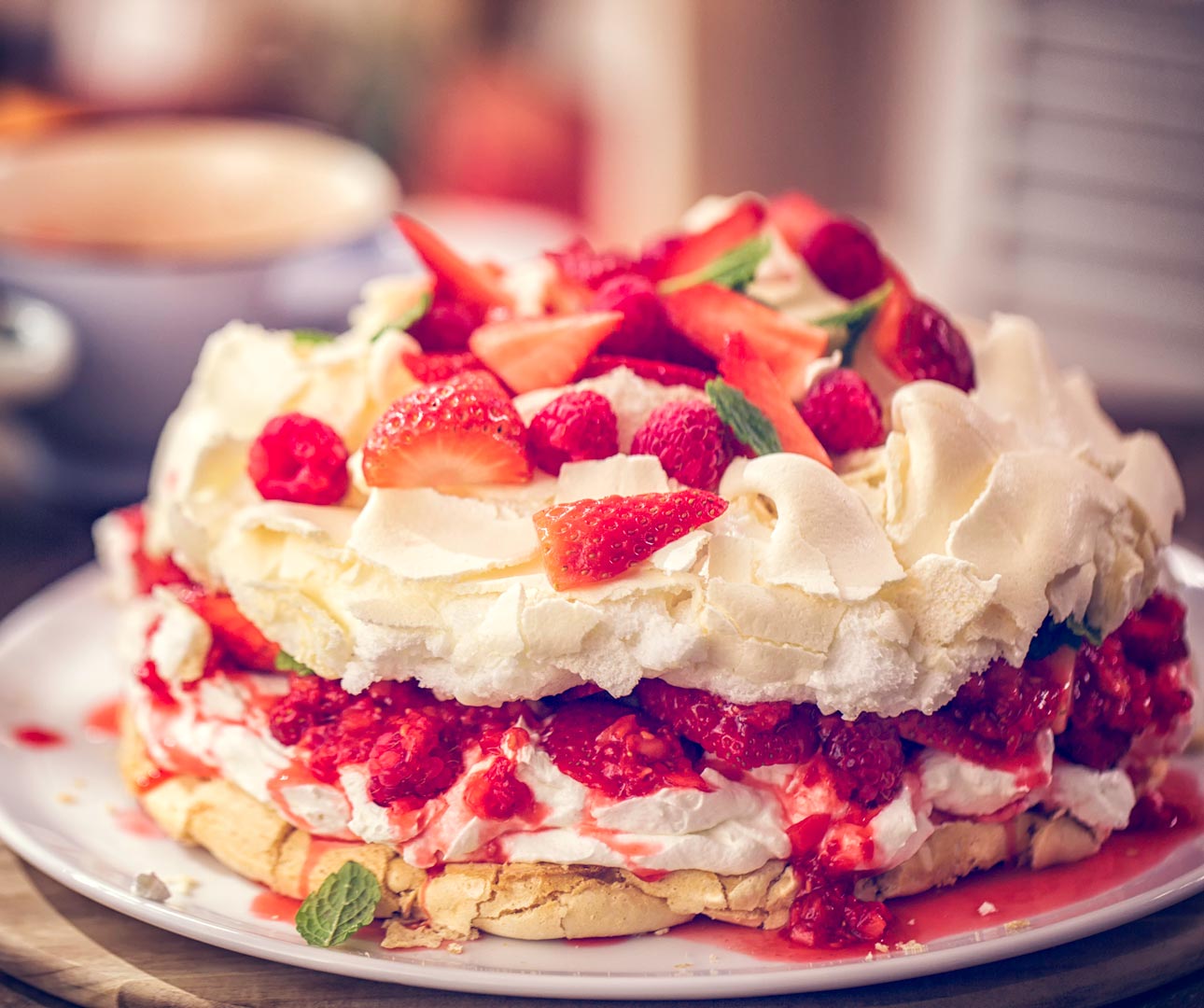 Stollen, Germany
A German festive treat that's been enjoyed since the 13th century, stollen is a substantial sweetened bread that's a mainstay on the Christmas tables of many European families. Indulgent and sweetly spiced, this aromatic loaf is made with raisins, almonds and candied peel, and is the ideal, cozy teatime treat over Christmas.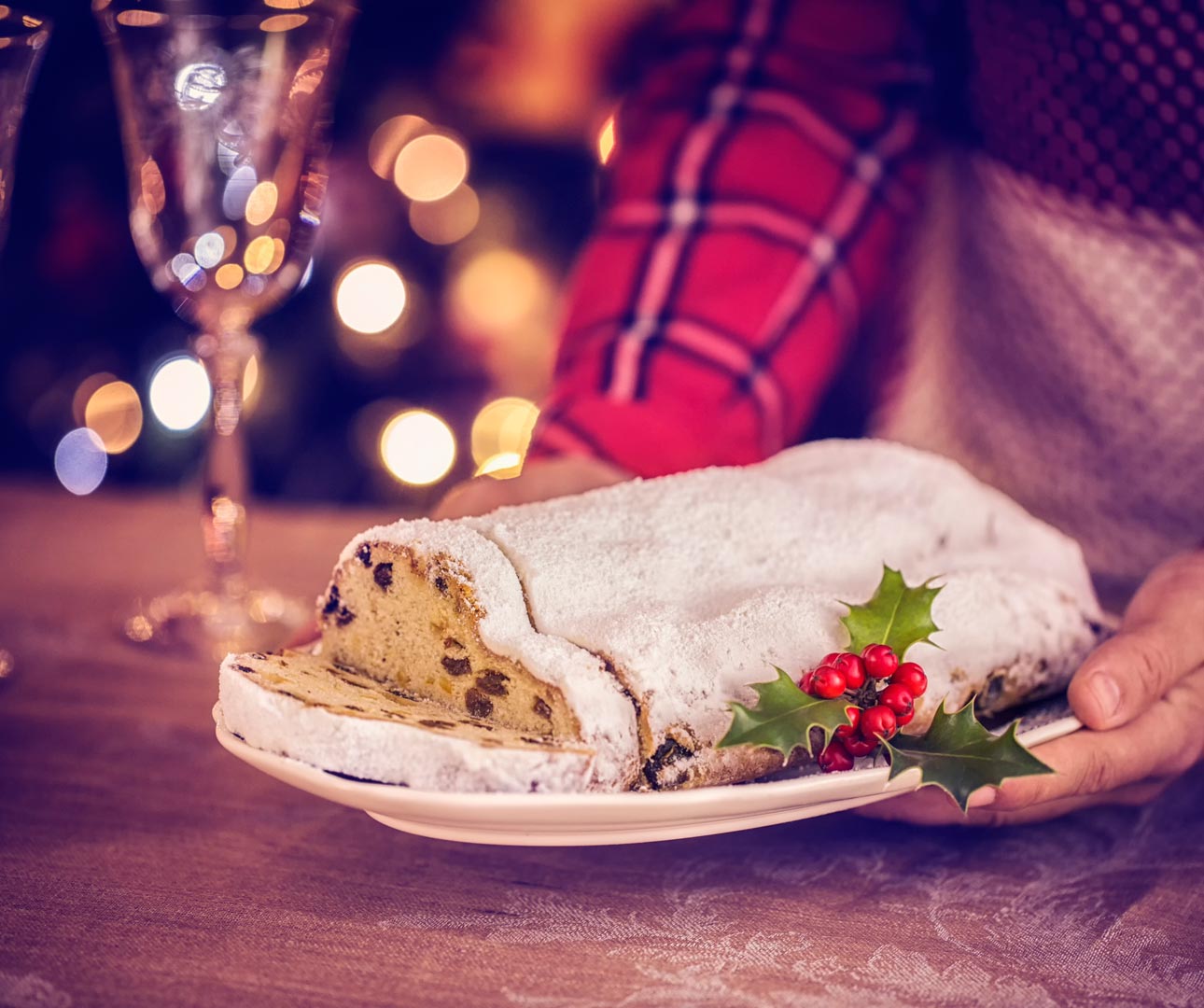 Mince pies, United Kingdom
In England, Christmas isn't Christmas without mince pies. Dating back to the Middle Ages, it's believed that the Crusaders brought back the idea for this sweet and spicy pastry from their travels in the Middle East. This historic tradition actually started off as savory, containing real mincemeat that would have been mixed with fruit, spices and alcohol in order to preserve it. Eventually, the mincemeat was removed but the name remained. It's said that if you eat a mince pie each day during the twelve days of Christmas, you'll have good luck in the coming year.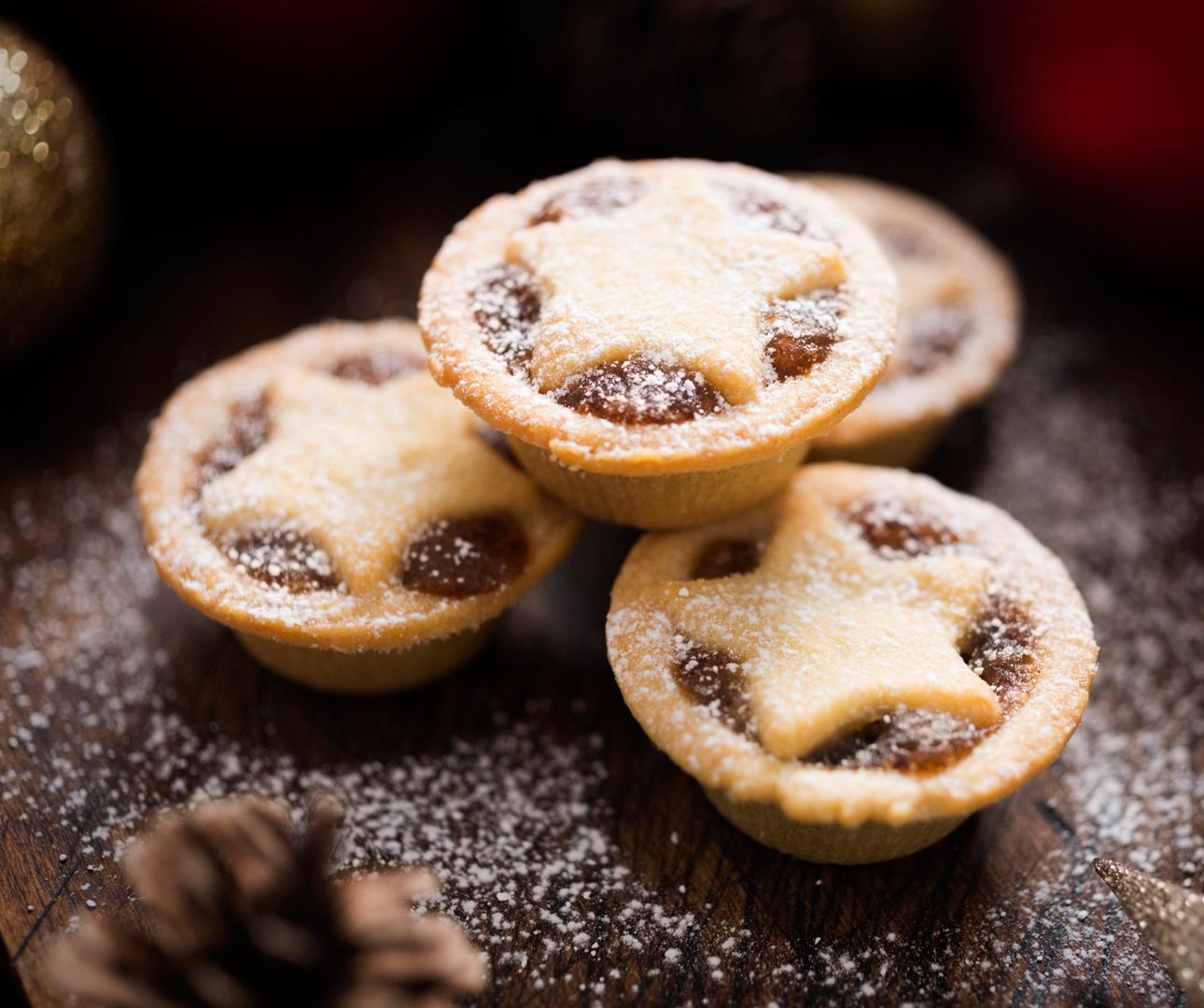 Buche de Noel, France
This irresistible chocolate-based dessert has its origins in the Celtic tradition of celebrating the winter solstice by burning a large log decorated with holly and ivy. This ancient act was said to symbolize the end of the year and bring about good omens for the coming spring. Today, its patisserie equivalent is a delicious roulade of sponge that's filled with chestnut, coffee, chocolate or praline and covered with chocolate frosting. Decorations such as marzipan holly and mushrooms made from meringue are the finishing touches to this decadent French Christmas delicacy.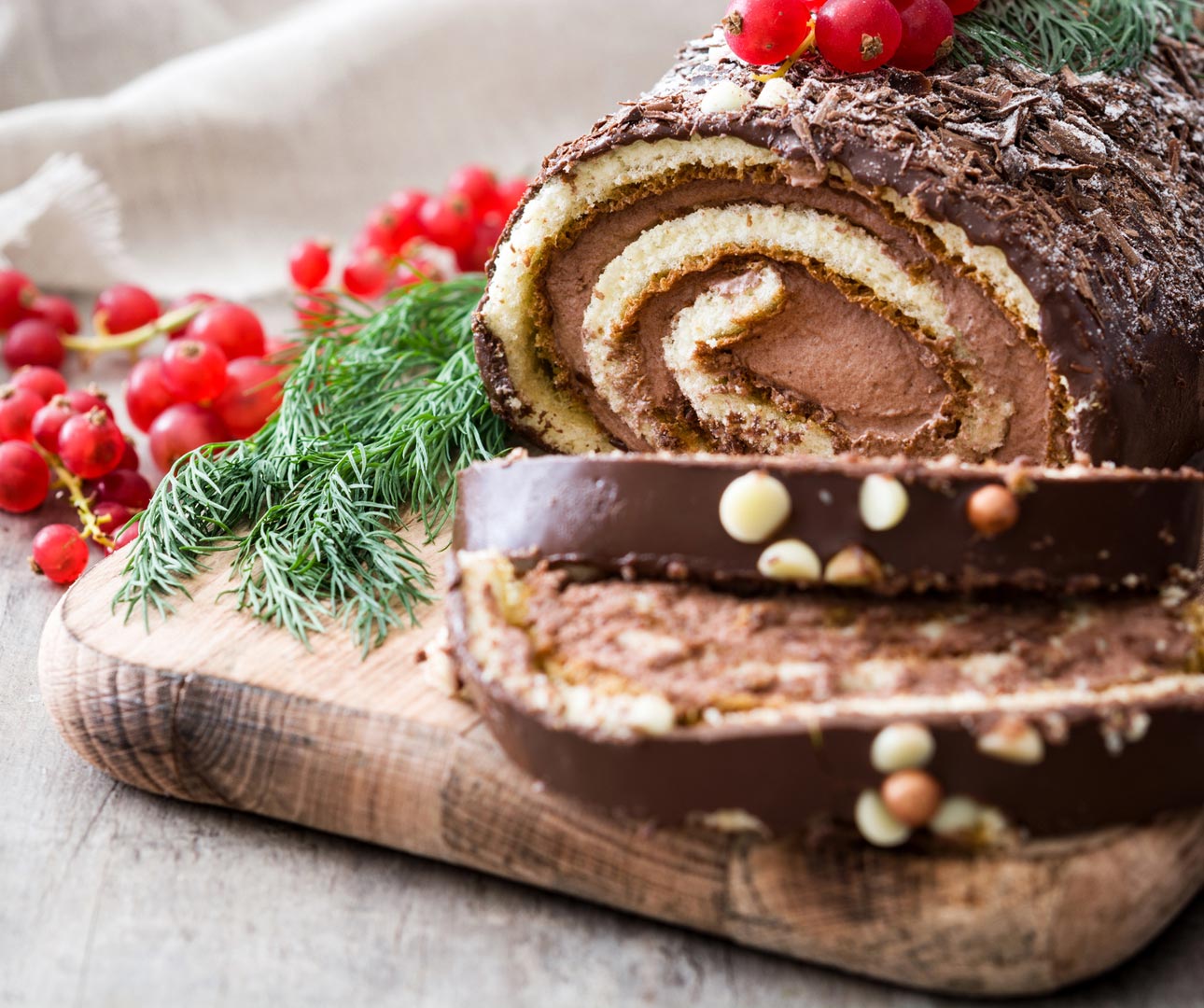 Laufabrauð, Iceland
Experience Christmas in Iceland and chances are you'll sample plenty of laufabrauð, a national winter delicacy that's almost too pretty to eat. Meaning leaf bread, it's a kind of wafer thin flatbread and its preparation is usually a family activity in the days leading up to Christmas. The intricate patterns are formed by using a special leaf bread cutter. The dough is then deep-fried and served as an accompaniment to Christmas dinner, or as a snack throughout the holiday.
Sample some of these festive foods on the Insight Vacations Alpine Christmas Markets journey.