With the festive season fast approaching, it's finally time to wrap up in a soft scarf, wooly hat and some big snow-crunching boots and explore Europe's best Christmas Markets. As no Christmas market would be complete without plenty of warming winter treats, we've selected seven festive foods from across the continent not to be missed. From salty Polish cheeses to soft, oozy Austrian doughnuts, from fruit-studded stollen in Germany to crumbly Swiss cookies, these are the best Christmas foods to try on your next trip to Europe.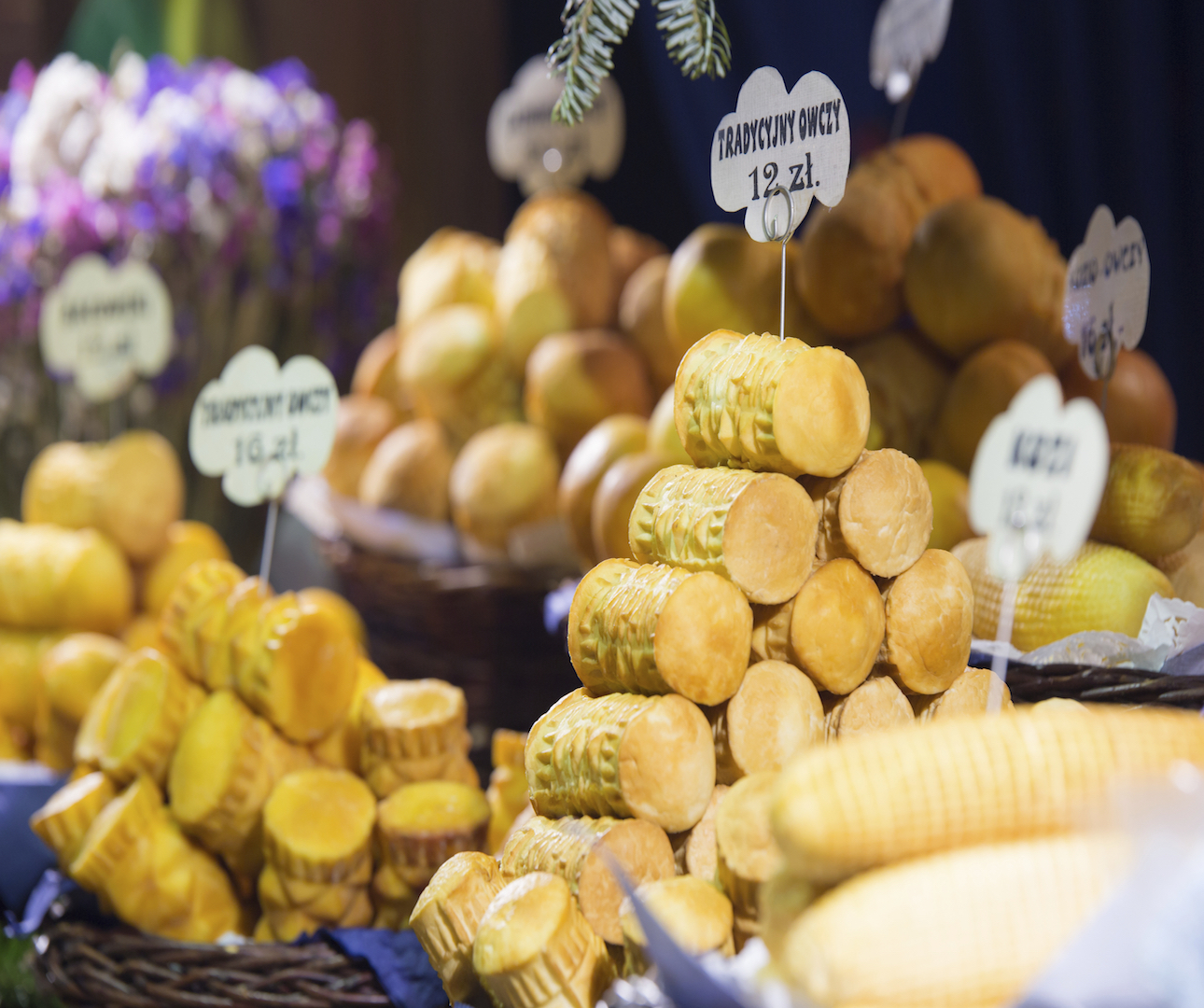 Oscypek: Krakow, Poland
Though Krakow's traditional Polish architecture and magnificent Cloth Hall in the Market Square are romantic enough with their gabled townhouses and Gothic spires, for many foodies it's the local sheep's milk cheese oscypek that really steals the show come Christmastime. A smoked cheese made high in the Tatra Mountains, it is pressed into wooden, spindle-shaped forms and made into wonderful shapes that are piled high across the Krakow Christmas market. This delicious, salty cheese is often mixed with cranberries at this time of year for a festive, fruity twist.
Lebkuchen: Salzburg, Austria
Salzburg's Christkindlmarkt is always a crowd pleaser. A much more intimate affair than you're likely to find at competing Christmas markets across Europe, there are usually under 100 stalls here, which sit in the shadow of the grand Hohensalzburg fortress. One of the oldest festive foods in Europe, you can't visit Salzburg at Christmas without trying the local lebkuchen. Often called gingerbread in English, it's actually a younger relative to the namoura honey cake that can be traced back the ancient Egyptians. Usually sold either iced or scattered with sugar and almonds, watch out for some of the messages written on them – they can be lewd!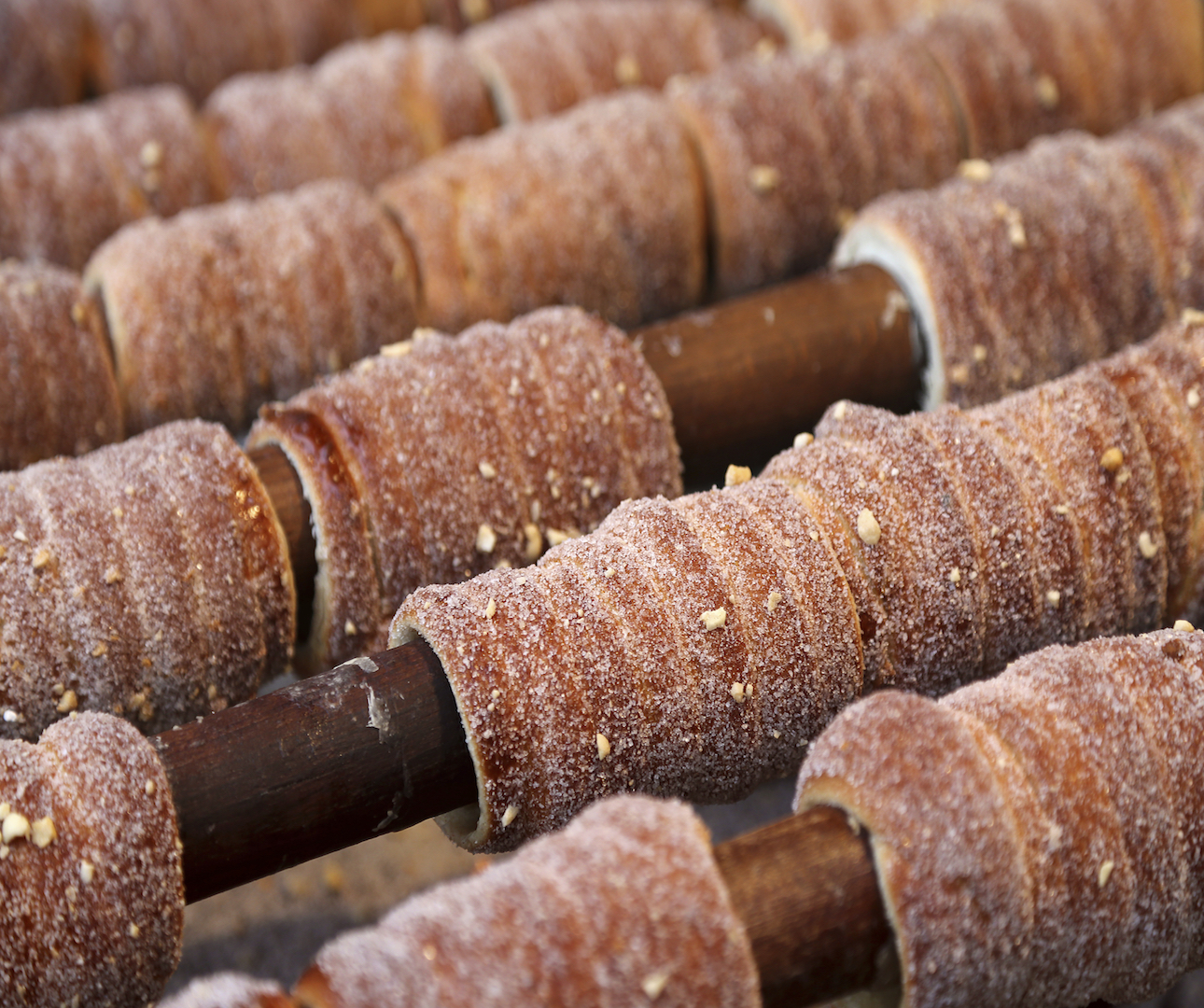 Trdelnik: Prague, Czech Republic
You can't miss the market in Prague's Old Town Square, mainly because there's a giant Christmas tree towering over it. Among all the marionettes, homemade jewelry and wooden toys, there is even a petting zoo – just remember to visit the food stalls before petting the animals, if you want to keep hold of your Christmas treats. A sweet, flaky cylindrically-shaped pastry topped with sugar and walnut mix, trdelnik is one of the most popular festive foods in Prague, and is best enjoyed alongside a glass of the svařák, the local mulled wine.
Bauernkrapf: Innsbruck, Austria
The best way to fuel your wanders around the Altstadt Christmas market stalls – full of hand-blown glass, ringed by carol-tooting rooftop trumpeters, and surrounded by snow-covered peaks – is by munching on some of the local bauernkrapf (or kiachlin), perhaps best translated as an 'Advent doughnut'. This festive treat, similar to the Bohemian pancake or scone, sports a large depression in the center, which is filled with sauerkraut in the savory variety or fruit jam in the sweet.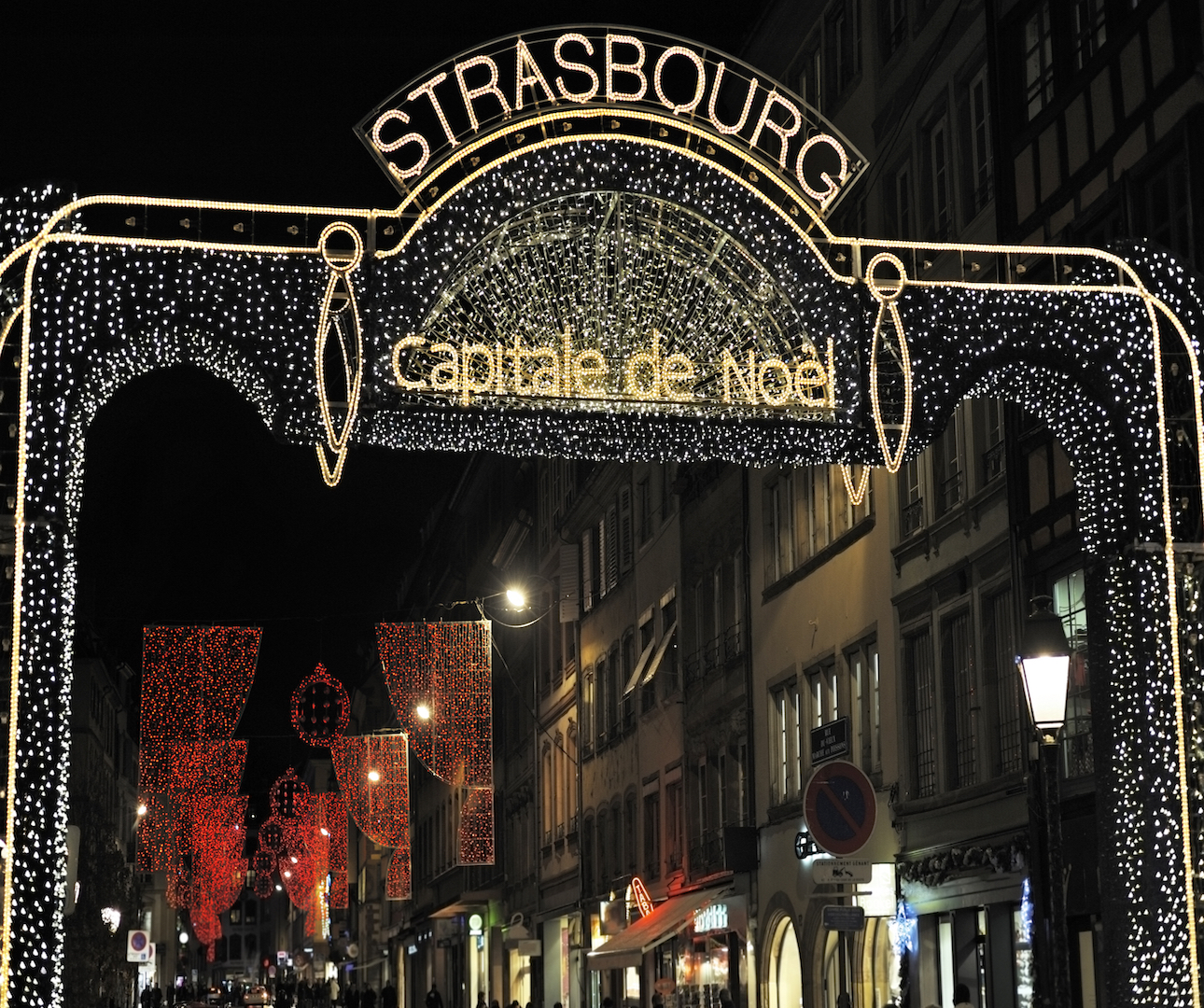 Flammekueche: Strasbourg, France
Widely regarded as the "Capital of Christmas", Strasbourg hosts the oldest Christmas market in Europe, with the first Christkindelsmärik  set up here in 1570. With such a long history, there's been plenty of time for the Alsatians to perfect the art of the flammekueche, or 'flamed cake', one of the most popular festive foods in the area. The best pick-me-up for those who've overexerted themselves on the ice rink or spent a few late nights listening to the area's legendary live music, the almost translucent thin base of these treats is smothered with fromage blanc or crème fraiche, thinly sliced onions and lardons to make an indulgent Christmastime snack.
Christmas Cookies: Zurich, Switzerland
Not satisfied with just one Christmas market, several spring up in Zurich each year. But perhaps the best festive extravaganza takes place in the grand hall of the main railway station. With over 160 wooden chalets and a towering Christmas tree dripping with Swarovski crystals, as well as a dizzying array of raclette stands, this market also serves some of the finest festive foods you're likely to find anywhere in Europe. From brunsli (a seasonal brownie) to chrabeli (an anise cookie) and zimtsterne (a cinnamon cookie), nobody can deny it has all the cookie bases covered.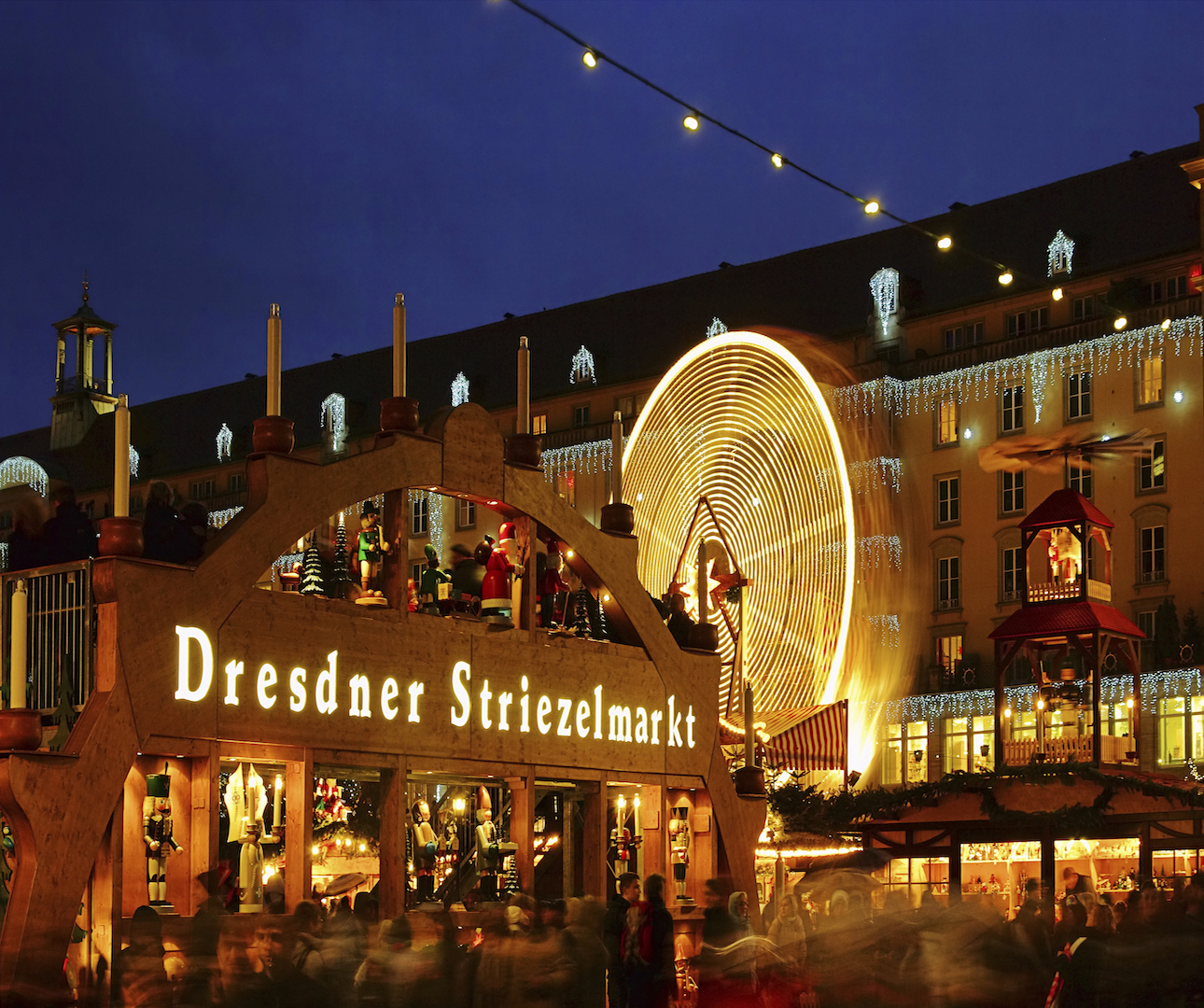 Christstollen, Dresden, Germany 
Few things signal the coming of Christmas more than a giant three-ton fruitcake. Wheeled through the city of Dresden in early December and accompanied by a "Fruitcake Maiden", the three-ton loaf winds its way over to the Striezelmarkt, where it's chopped up for market-goers. If you miss it, do not fear – more conventionally proportioned stollen (made from a rich yeast dough and mixed with candied fruits and almonds) is sold throughout the Christmas period. Look out for the ones with the marzipan rope in the middle – they're divine.
If the thought of these festive foods or the romance of a Christmas market has inspired you to visit one of the locations above, let Insight Vacations take you there on the Alpine Christmas Markets, Christmas Markets of Germany or Christmas Markets of Poland, Prague and Germany escorted trips.