Traveling brings so many new and wonderful experiences that linger in mind for years. Ask people about the most unusual dish they've ever tasted or the most memorable day they've spent and you're likely to hear a fascinating travel story set in some far-flung destination. So, while you may be wondering when we will be ready to travel again, or planning your 2021 vacation, we thought we'd provide some inspiration about lesser-known jewels of Europe.
These are smaller cities and towns that take you off the well-worn paths in Italy, France and Greece. If you're looking for culturally immersive experiences that help you understand more about a destination, then these places will help you raise the veil and provide enriching encounters and stories of your own to bring home.
1. Granada, Spain
When visiting Spain, many flock to Sagrada Familia and La Rambla in Barcelona, while others spend a few days in the capital city of Madrid. However, there's so much more to see in Spain, and first on this list is Granada. Situated in the Andalusia region of the country at the base of the Sierre Nevada mountains, this small city was a Moorish Kingdom for nearly eight centuries, which has left an indelible mark on its architecture.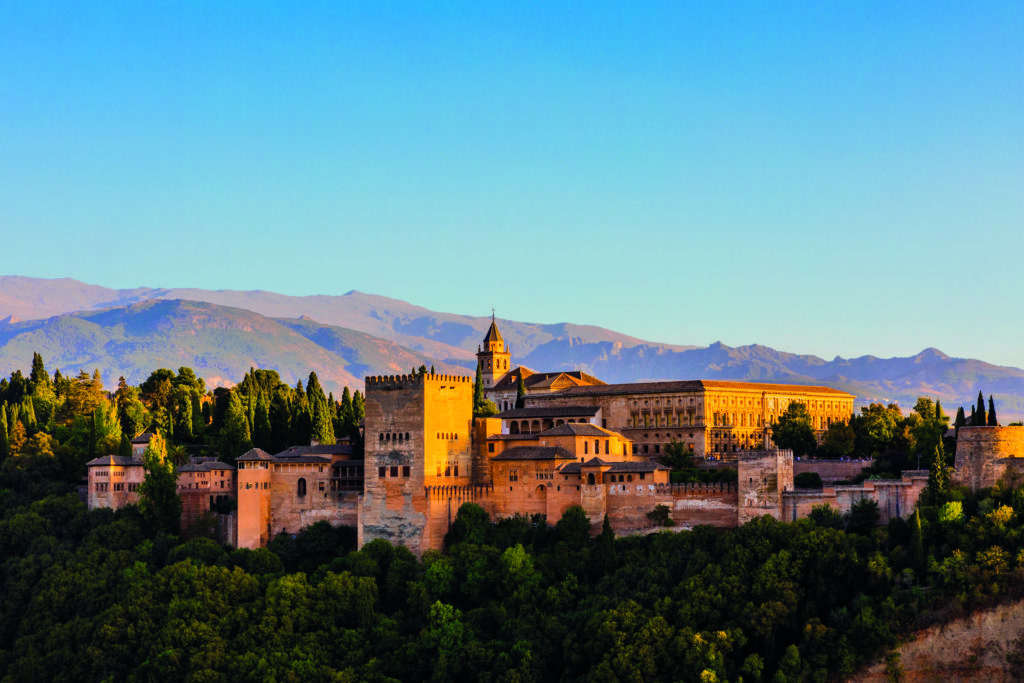 Undeniably, the highlight of this city is the majestic Alhambra e. Originally built in 889 A.D. on the remains of a Roman fortress, the current palace was restored and rebuilt by the Nasrid emir, Mohammed ben Al-Ahmar, who ruled Granada in the mid-13th century. Discover the history of this architectural masterpiece with your Local Expert on Highlights of Spain with Insight Vacations. Wander through the quadrangular palaces and central courtyard and admire the gardens in full bloom with roses, while the park's nightingales provide a melodic soundtrack to your tour. See the Arabic inscriptions that adorn the upper parts of the walls, including poetry by Ibn Zamrak in praise of the palace, woven into beautiful geometric patterns. Marvel at the Fountain of the Lions that hides ingenious hydraulics to operate the water that flows out of each lion's mouth. A visit to this UNESCO World Heritage Site is not guaranteed for many as tickets are hard to come by, but with Insight Vacations you will certainly have the opportunity to tour this historic wonder in all its glory.
Granada also has some beautiful neighbourhoods to explore, including the charming Albayzín area with its whitewashed buildings and lush gardens. Once home to thecraftsmen and aristocrats of the city, now you'll find the House of Masks and dozens of small cafés to grab a coffee or wine.
As well as many historic buildings and interesting viewpoints across the city, you can enjoy the thriving nightlife with a colorful tapas bars scattered along the narrow alleyways. Sip on a refreshing tinto de Verano and avail of the free small plates that arrive with each drink, from morsels of Spanish omelette to prawns fried in garlic.
2. Évora, Portugal
To get a flavor of Portugal, travel to Évora, which is one of the best-preserved towns in the country. Country Roads of Portugal involves a stop in this fascinating city, which is home to fewer than 60,000 inhabitants. Évora is located in the south-central region of the country and in spite of being full of historical monuments, it has a surprisingly vibrant spirit, due in no small part to the many students that call the city home.
Your Local Expert will take you on a guided exploration through the streets of this UNESCO World Heritage Site. Here you'll find the best-preserved Roman temple on the Iberian Peninsula and the macabre Capelo Dos Ossos, constructed with human skulls and bones. The quirky houses built in the arches of the Aqueducto de Áqua de Prata are a must-see. Be sure to visit the pink granite cathedral with a fantastic roof terrace, which offers beguiling views of the city and pop into the Gothic cloisters, where the scent of orange hangs in the air.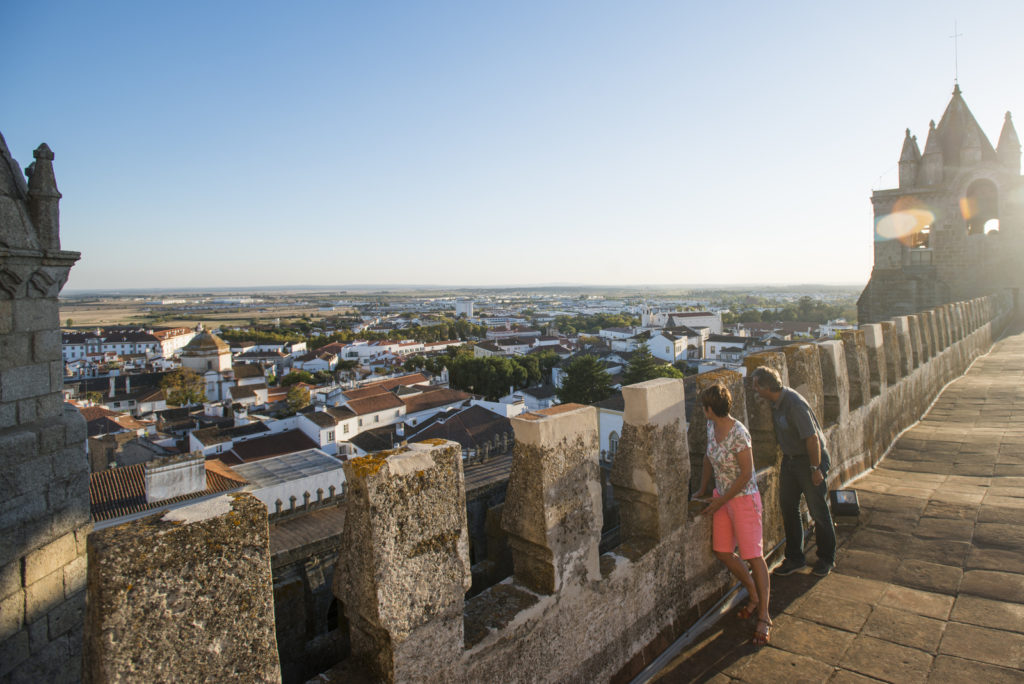 The historic centre is the ideal place to get lost for a day, capturing photos of the wrought iron balconies and maze-like streets. The ceramic tilework dates back hundreds of years and gives you a glimpse of when the city was favored by royals.
Take a day trip out of the city to taste the local wine in Monsaraz. A delightful boat cruise brings you across the local lake, where the captain will regale you with tales of his family and treat you to lunch at his restaurant, Sem Fin. The captain is happy to bring endless exquisite local dishes to the table, in keeping with the restaurant's name, which translates as "without end". His finely nuanced red wines round out the experience.
As the evening falls across wondrous Évora, grab a drink in Giraldo Square to watch the world go by, or visit a tasca (tavern) that specialises in gin.
3. Lucerne, Switzerland
Often overlooked for cosmopolitan centres of Geneva and Zurich, Lucerne is a shining example of a modern European city that hasn't lost any of its historical charm. Set right on the banks of the enormous Lake Lucerne, its popularity is increasing as travelers discover just how much this pretty city has to offer.
Take a stroll around the attractive Old Town, enjoying the freedom to move around as there are no cars allowed. Historic and frescoed buildings are dotted along the way, giving you plenty to appreciate on your walk. Be sure to cross the famous wooden covered bridge to reach the Town Hall on the banks of the river Ruess, where you can easily pass an hour or two. If you're on Insight's Glorious Switzerland trip, you'll have seen the famous wounded lion monument as you enter the city, described by Mark Twain as "the most mournful and moving piece of stone in the world." This carving from 1820 was created in tribute to Swiss Guards who lost their lives during the French Revolution and should not be missed.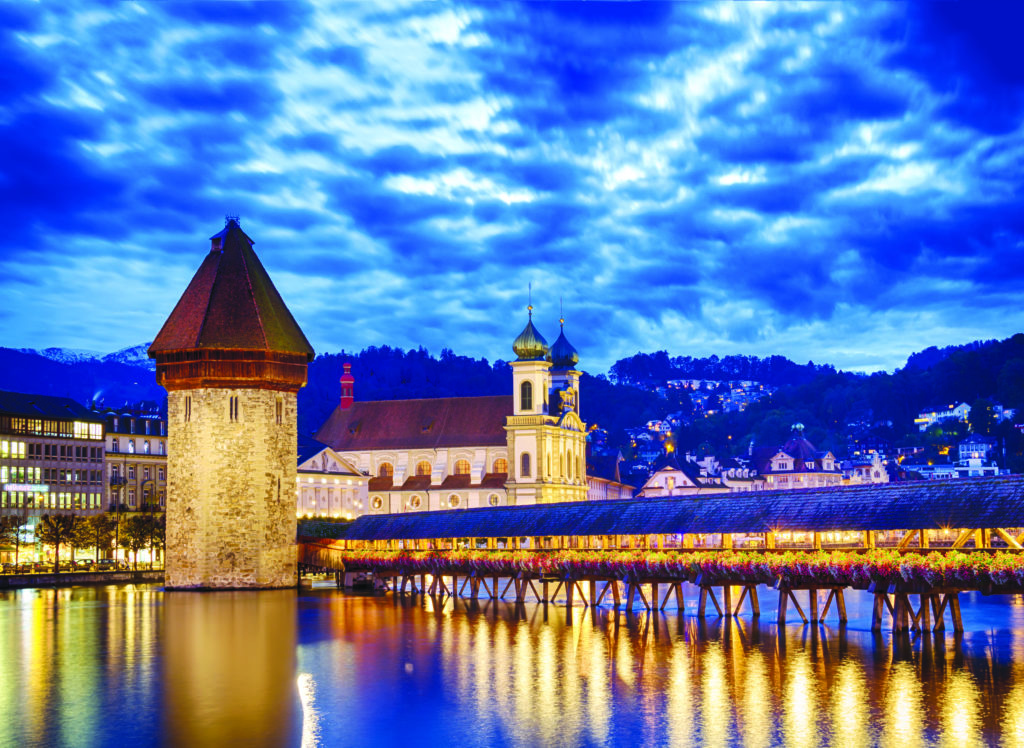 As Lucerne is set among the Emmental Alps, the mountains are never far away. More than a dozen can be reached within an easy day trip from the city, and we recommend a guided visit to Mount Stanserhorn with Insight Choice. Journey from the town of Stans by funicular railway and then take the open-top cable car to the summit. There you can meet a Swiss ranger to learn more about the fascinating local wildlife or explore Stanserhorn marmot park and see these adorable little creatures at play. There's a simple 30-minute loop around the peak to drink in the stunning Alpine scenery, or longer trails are available if you'd prefer a more demanding hike. The fresh air on the mountaintop does wonders for your well-being. When you've returned to the city, why not have dinner at Restaurant Seeblick overlooking Lake Lucerne for a fitting end to an active day?
4. Sarajevo, Bosnia & Herzegovina
When you think about famous European capitals, Sarajevo doesn't spring to mind, but one visit will change that. This splendid city endured a siege for three and a half years, but peace has reigned for nearly 25 years now. It's a friendly place steeped in history and has plenty to keep tourists engaged with local tours of museums and sites of special interest.
History buffs will be aware of the significance of Latin Bridge, which can be found in Stari Grad. It was here that 19-year-old Gavrilo Princip, a Bosnian-Serb nationalist shot Archduke Franz Ferdinand of Austria and his wife Sophie on 28 June 1914, sparking a chain of events that led to World War I. Visitors can stand on the spot where Princip stood and walk over the Ottoman bridge on the River Miljacka. The decadent City Hall also stands nearby, designed by prolific architect Karel Parîk, who is responsible for more than 70 buildings in Sarajevo.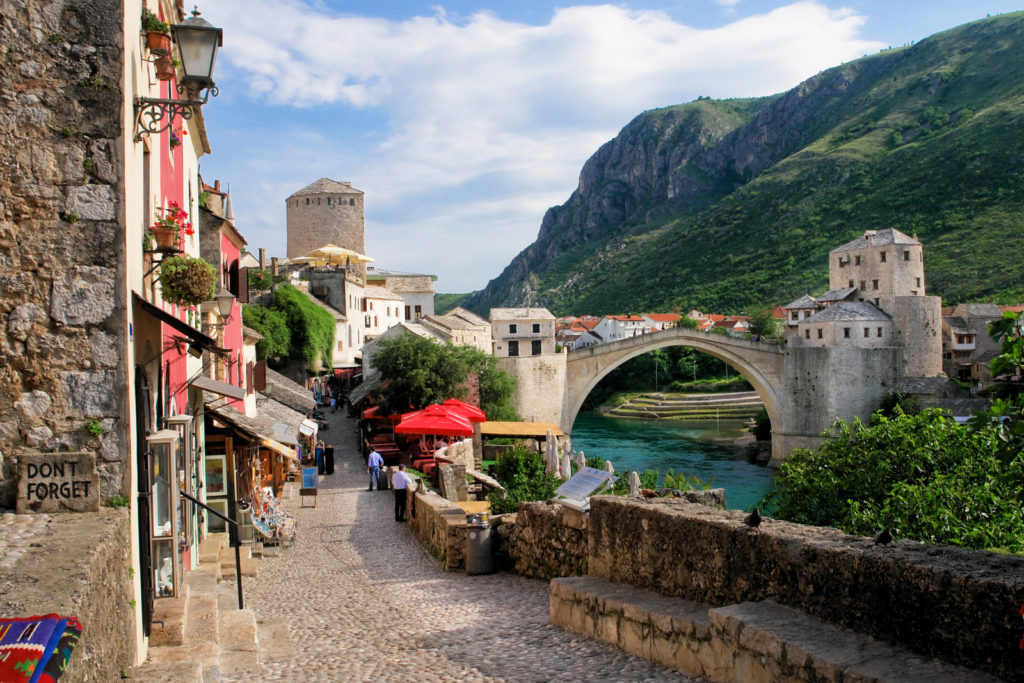 On Treasures of the Balkans, you get the unique opportunity to dine at home with a family in Sarajevo. This incredible experience gives you a deeper insight into local life, customs and food that travelers of all ages enjoy. Savor delicious national dishes with wine and get to know your new friends while hearing their stories.
Another inclusion on Insight trips to the city is visiting the Tunnel of Hope with a survivor of the war. Dug out by hand between March and June 1993 during the Siege of Sarajevo, this tunnel linked the neighbourhoods of Dobrinja and Butmir, allowing food, supplies and aid to get through to those cut off by the war and also became the passage for Bosnians to flee the city. Groups of between 20 to 1,000 people used the tunnel all day, every day and it became a symbol of hope during a difficult time. The museum provides extraordinary detail about this remarkable war site.
5. Cardiff, Wales
The capital of Wales, Cardiff, may be small, but it packs in plenty for the discerning traveler. With lilting locals, a towering castle as a centrepiece and an open-air museum that runs across acres, there's so much culture and nature to soak up here that it can be hard to fit it all in.
The Millennium Stadium, also known as Principality Stadium, is the country's iconic sports venue that has played host to huge cricket Test Matches, F.A. Cup finals and of course, many heart-stopping rugby games. A little-known fact about the venue is that a hawk called "Dad" is employed to drive seagulls and pigeons out of the stadium when the fully retractable roof is open. After sports fans have had their fill of facts and memorabilia, Cardiff Castle should be next on the list. The intricacy of the kaleidoscope-effect Arab Room is astonishing, and the Animal Wall is great for some fun photos.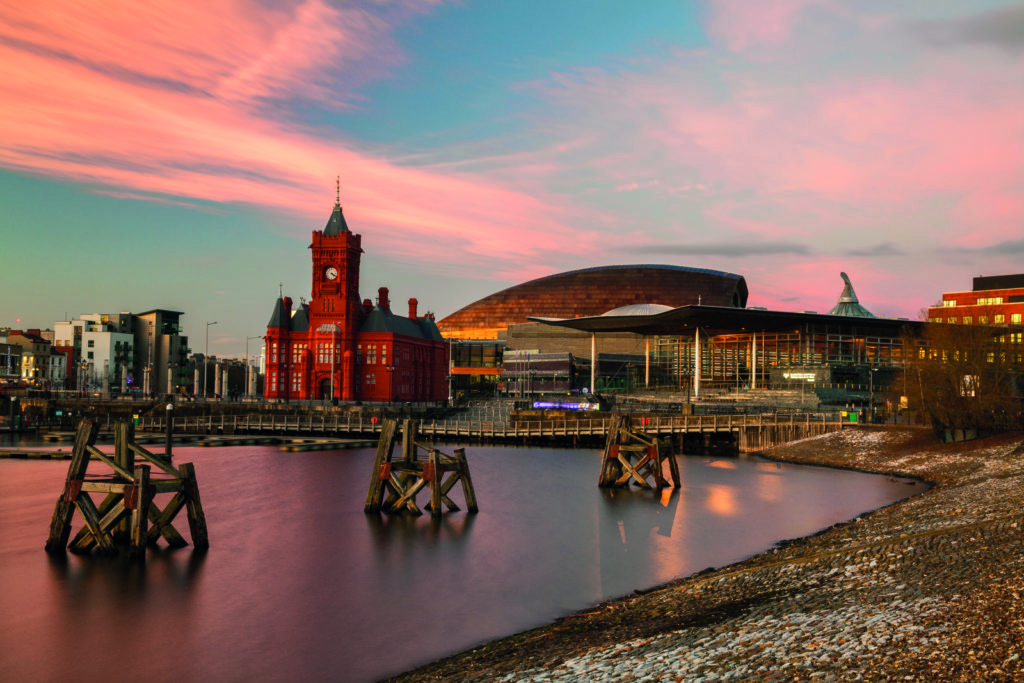 When exploring Country Roads of Wales, Devon and Cornwall with Insight, a visit to red sandstone cliffs of the Brecon Beacons is included, as it's not far from Cardiff. Choose to hear more about the fascinating flora and fauna of the area with a naturalist guide or go on a gentle hike with a range to see the otters, herons, roseroot and green spleenwort for yourself. After building up a hearty appetite, the Farm-to-Table lunch at a country pub will satisfy your hunger with seasonal ingredients prepared with a passion for sustainability.