A remote volcanic archipelago best known for its incredible wildlife, it took Charles Darwin's 1859 work, On The Origin of the Species, to really put the Galapagos Islands on the map. As the area emerged into the public eye, the Galapagos became a protected site, with 97 per cent of its landmass given National Park status in 1959, and additional UNESCO designations bestowed in 1978. Thanks to these precautions, visitors today can still walk by giant tortoises, catch lizards sunbathing, and swim with bottlenose dolphins. To help you navigate this ecologically diverse and fragile territory (scattered over almost 18,000 square miles), we've put together the perfect guide that covers all the essentials, from geographical wonders to foodie delights.
Pinnacle Rock, Bartolome
One of the most photographed landmarks in the Galapagos Islands, Pinnacle Rock sits sandwiched between two sandy beaches, a snorkeling site (where fish, penguins and friendly sea lions play) and the lunar hinterland of Bartolome. Formed by magma heaping up in a 'tuff' as it hits the sea, its southern beach is favored for its larger animals, from Sally Light-Foot crabs to sharks.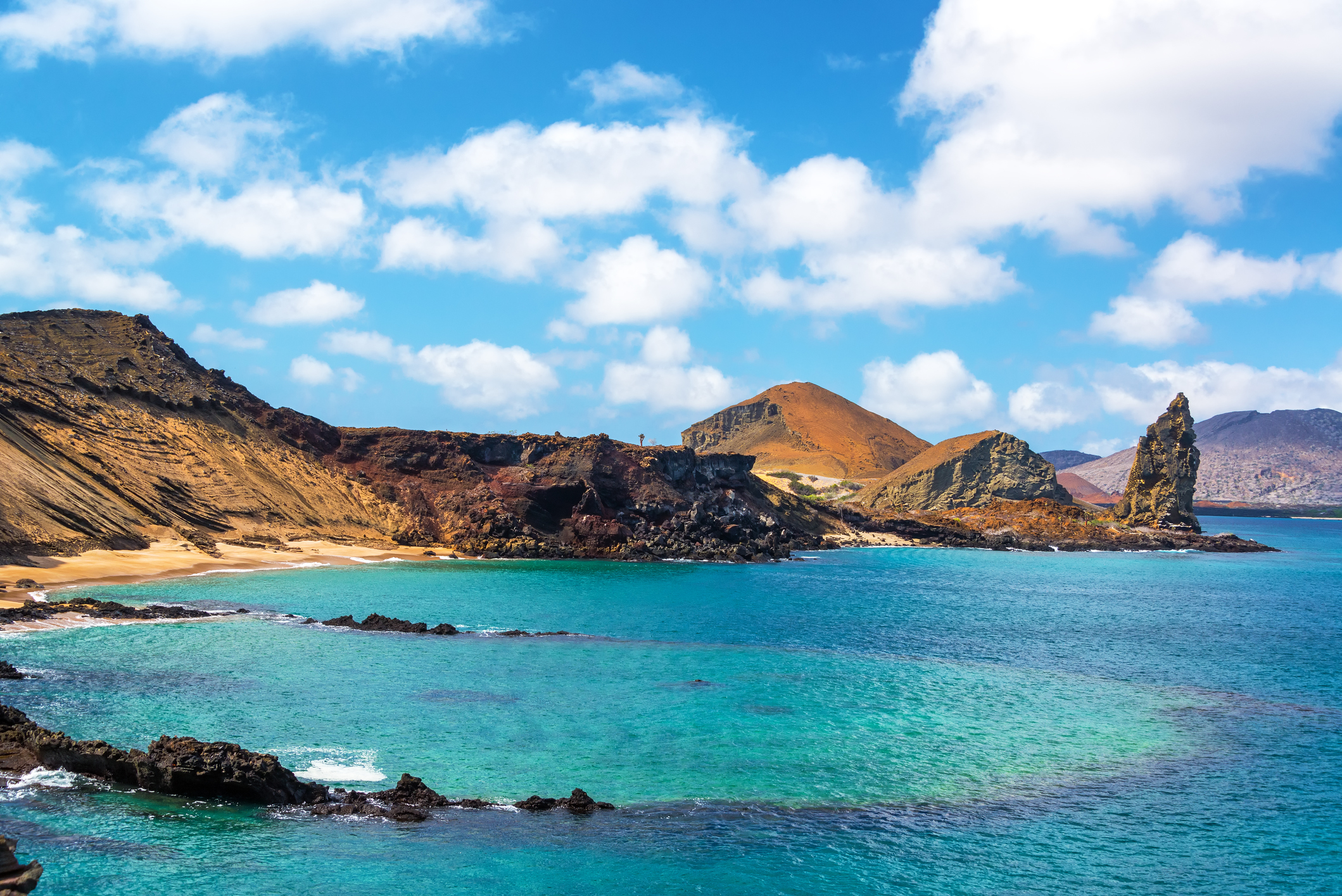 Sullivan Bay, Santiago
To step upon Sullivan Bay is to find yourself atop the surreal swirls of one the planet's younger lava flows (a mere century old), which is known as panoehoe (Hawaiian for 'rope') or ropey lava for the rope-like shape that it solidifies into. A geological wonder in its own right, you might even be lucky enough to make out lava bubbles or lava tree molds on your trek across the once molten material.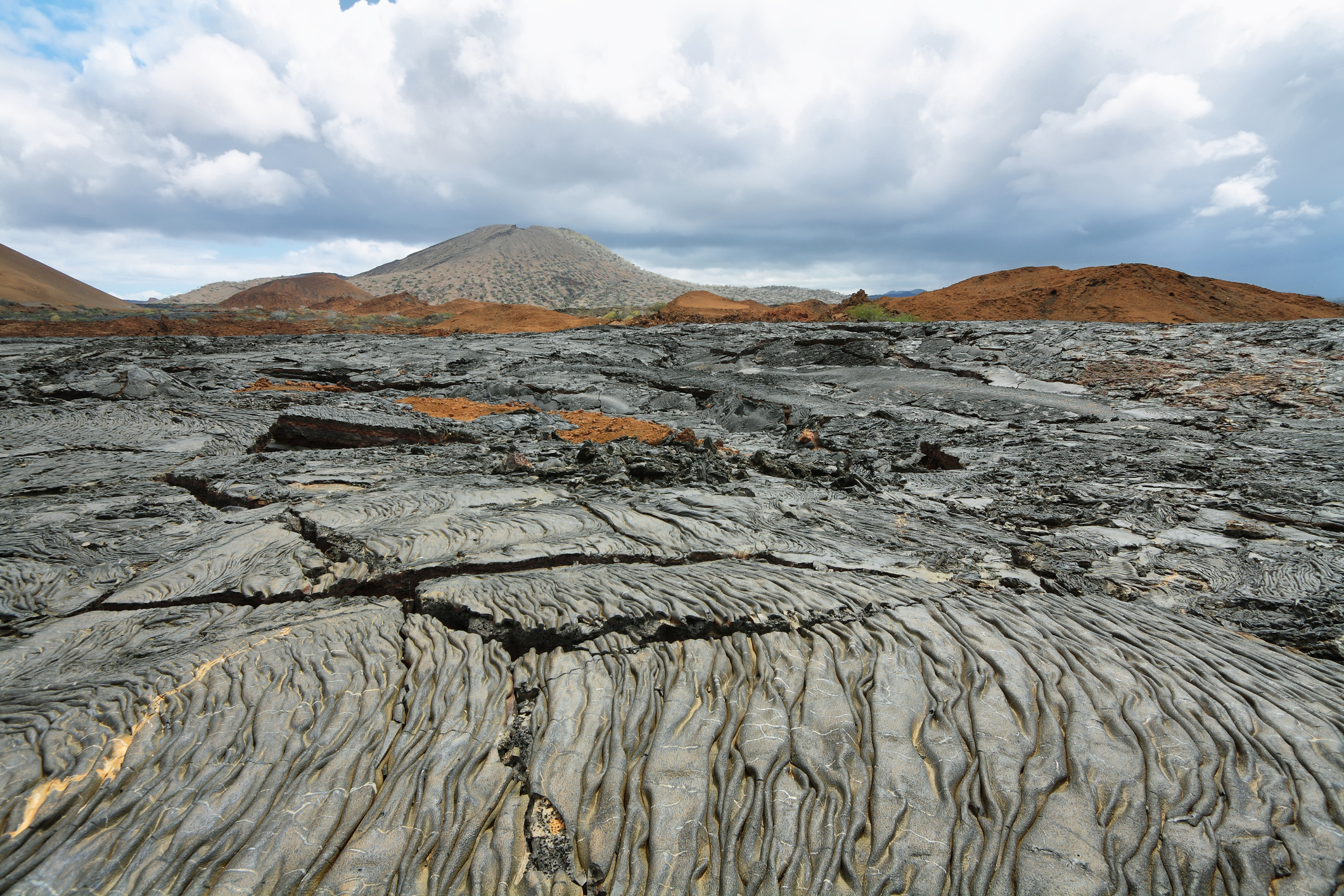 Panga Rides
For islands spaced so far apart, the 'pangas' are indispensable for getting around. Essentially motorized dinghies or ribs, these highspeed fishing boats are used to ferry visitors from mangroves to coves, from caves to yachts and back again without complaint. They're also great at getting into smaller corners that larger boats baulk at, as well as in and amongst the sun fish, dolphins and sea turtles – so you can sail at the heart of some of nature's most spectacular displays.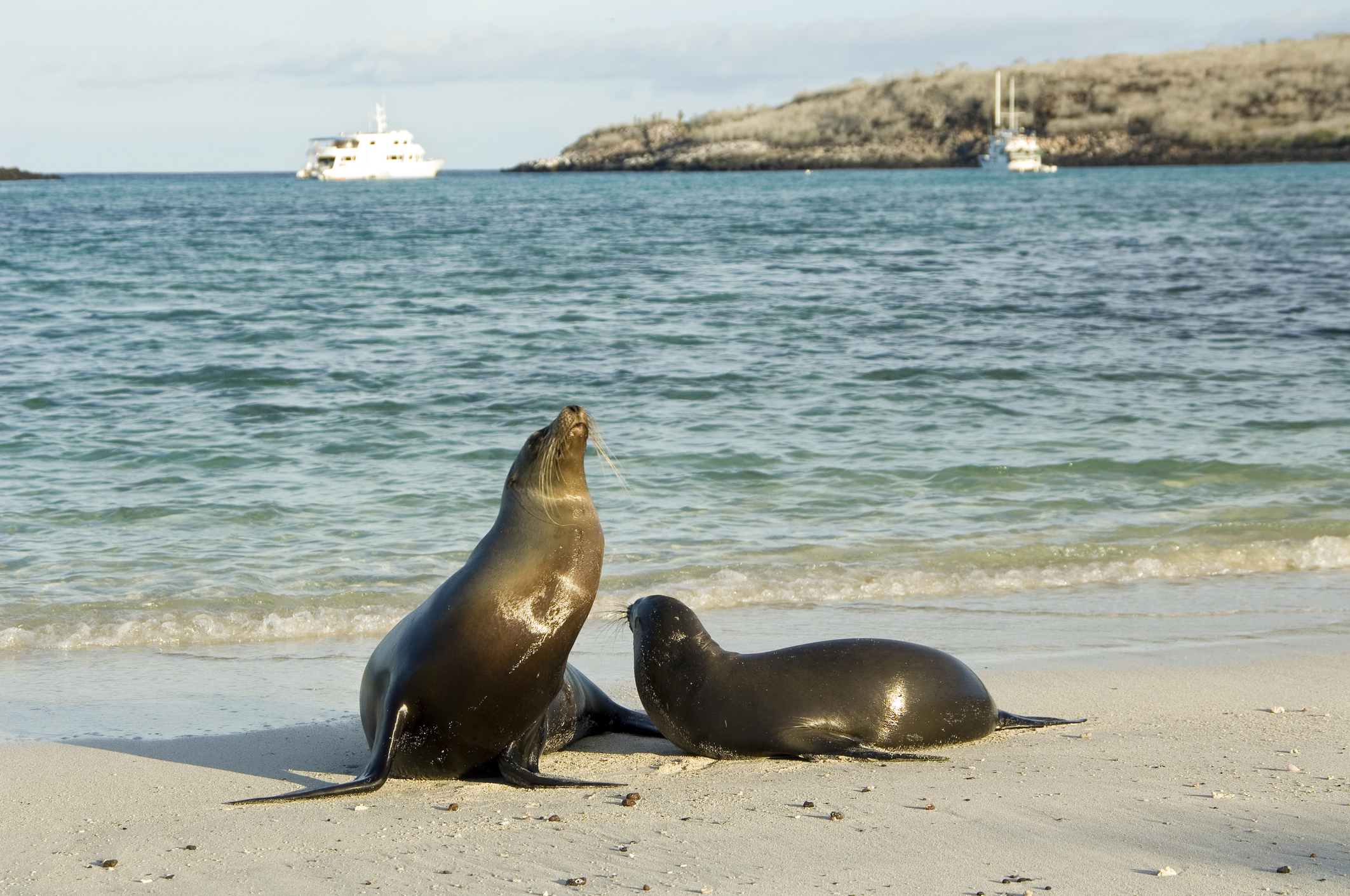 Galapagos Food
Combining the cuisines of the South American coast (especially Ecuador) with local fare, most visitors love Galapagian food. This is because it's mostly based around simple, light dishes that focus on fresh fruit and even fresher seafood. Favorites include tree tomato, shrimp, lobster and sea cucumber, but even the humblest dishes are usually a hit, from locro (a cheese and potato soup) to bolones (a plantain dumpling breakfast).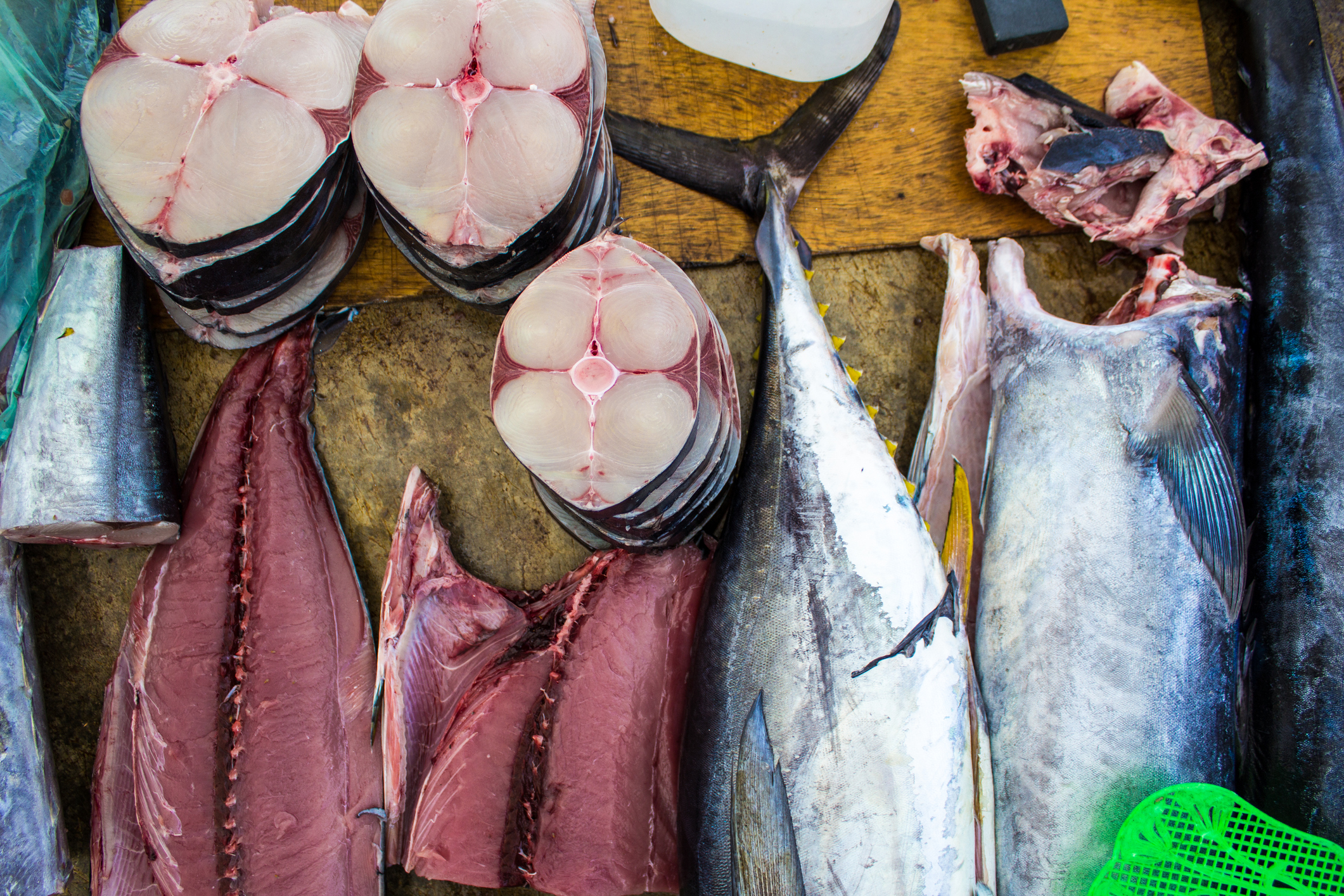 Bird Spotting
The Galapagos Islands host hundreds of species of birds, including some of the world's most endangered. Look out for the waved albatross with its 2.5-meter wingspan, or the unusual frigate bird and its distinctive red 'pouch'. The blue-footed boobie (and its feet that look almost spray-painted) always elicit some laughs, unlike the minatory Galapagos hawk, which is the only raptor breeding on the islands.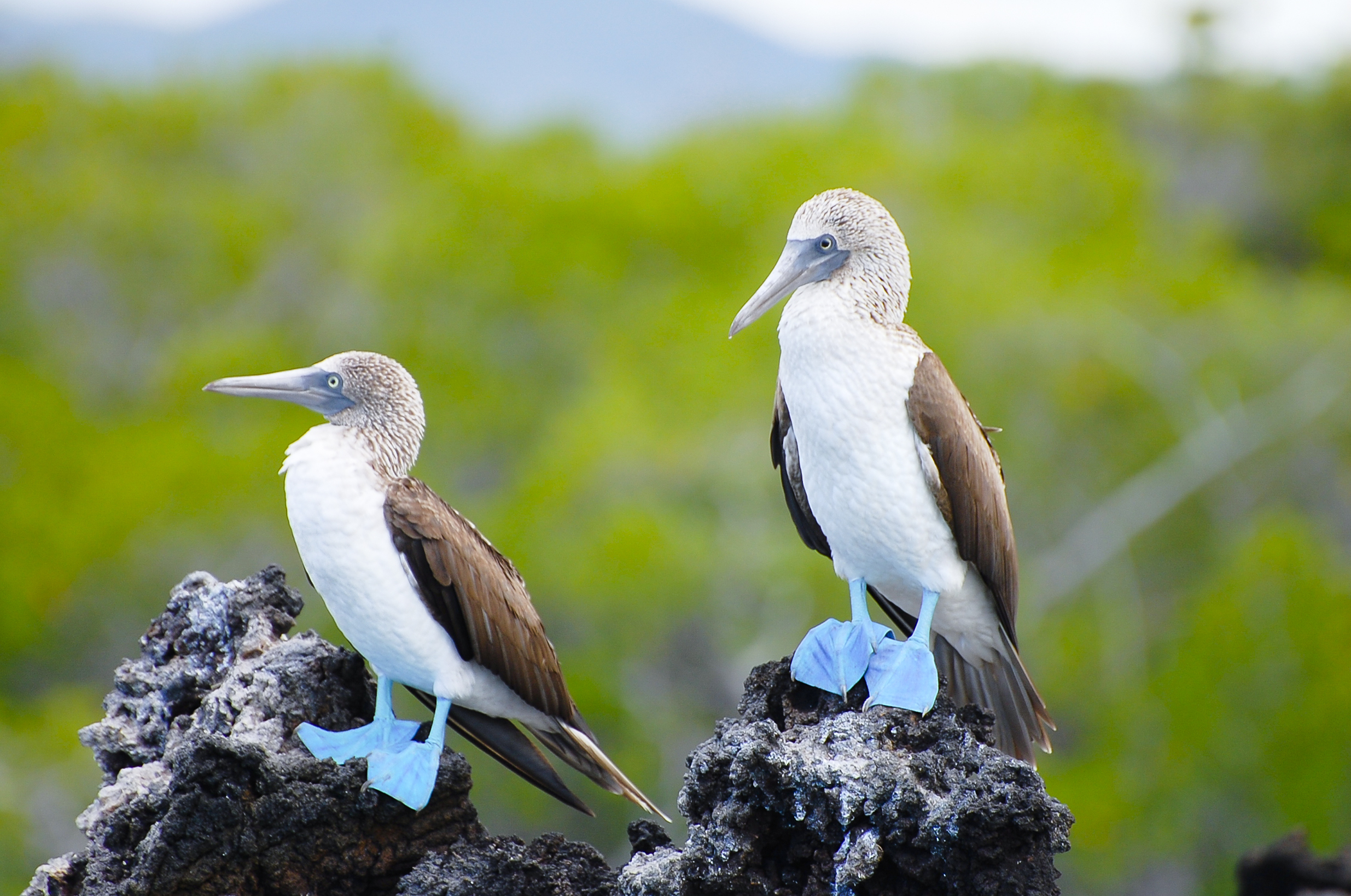 Several of these locations feature on the Grand Tour of South America with Quito & The Galapagos trip. Book an escorted journey with us if you fancy seeing these incredible sights in the flesh.