They say (and we agree) that a friend made while traveling, is a friend for life. Many people make friends on travel tours, especially in the smaller, more intimate groups offered by Insight. Borne of circumstance and tempered by shared experience, these chance friendships are often the most fascinating connections we make.
When we travel with friends we step out of our shells of familiarity, into the excitement and novelty of another's perspective. To make friends while traveling is an exercise in joyous spontaneity – to love life and take charge of the day.
We asked our community for photos of friendships made while on the road. Here is what you sent.
STEPH & ROBYN - A HEARTWARMING STORY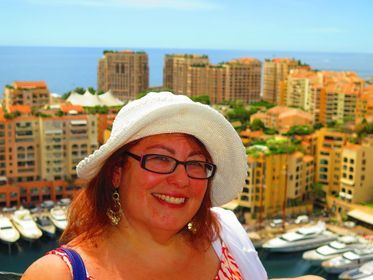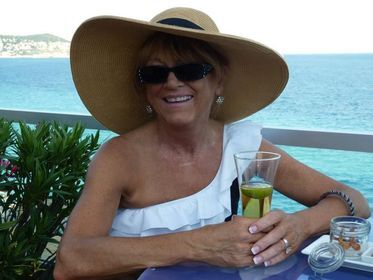 Steph and Robin met on the Country Roads of Southern France tour. What started as a simple chance encounter blossomed into a lifelong friendship.
Steph tells us: "[Robyn] was just fun and adventurous. Outgoing and always laughing. We hit it off immediately. My favorite day with her was finding the flower market in Nice. She had been there before, but we really had no clue where we were headed – or if it was open. But, that did not stop us for a moment. Ultimately, we were successful and bought soaps, oils, and lavender. We walked back to our hotel in Nice along the beautiful Promenade – our treasures in tow. While not part of the itinerary, this is one of my best memories.
Sadly, she had a tragic accident while on the trip. She tripped over a curb and broke her leg. She could not complete the journey and was airlifted out of France.
Throughout the rest of the trip, I sent her postcards from each stop and had our fellow tourists sign them, hoping to lift her spirits. Since then, we have maintained a friendship. We always share holiday and birthday greetings. There was even a sympathy card when my dog died.
This winter, my mother died from Covid. Robin called and texted her support daily. During one conversation, she asked me to describe my mother in 5 words – her likes, interests, favorite color, heritage, etc.
A week later, I received the most unique present. She commissioned a quilt to celebrate my mom. When I opened the package, it told the story of my mother at first sight. I burst into tears – happy tears to have such a caring friend. I showed it to my daughter, and her quote was, 'that's my Nana.'
My life is much fuller because of meeting Robin in the South of France."
KAREN - A FRENCH CONNECTION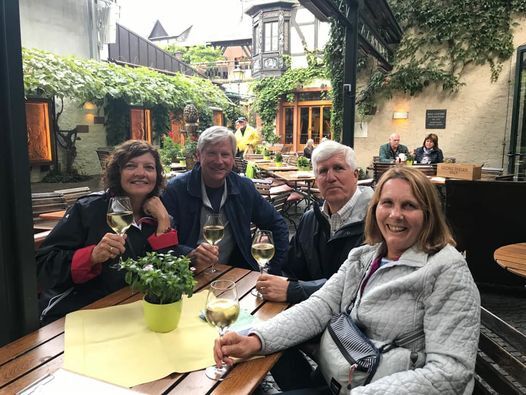 Karen met a new group of friends on the Normandy, Brittany & the Loire Valley tour. Through their enduring 5 years of friendship, they're set on touring together again.
"We are from Ohio and met our new friends (from Wisconsin) on the bus transfer from the airport in Paris to our hotel to begin the Normandy, Brittany & the Loire Valley tour. That was September 2018. We became fast friends on that tour and the following September we did a Uniworld river cruise (Insight sister brand) on the Rhine, Moselle, & Main Rivers together.
ANNA & PATSY - NEW FRIENDS IN THE HEART OF EUROPE
Anna and Patsy met on the Country Roads of Bavaria, Switzerland, and Austria tour, and have been friends for 5 years since.
"We all met on the Country Roads of Bavaria, Austria, and Switzerland in October 2017," Anna tells us. "We all keep in touch and I've gone on a couple of Other Insight trips with Patsy."
MARILYN - FRIENDS MADE EVEN AFTER COVID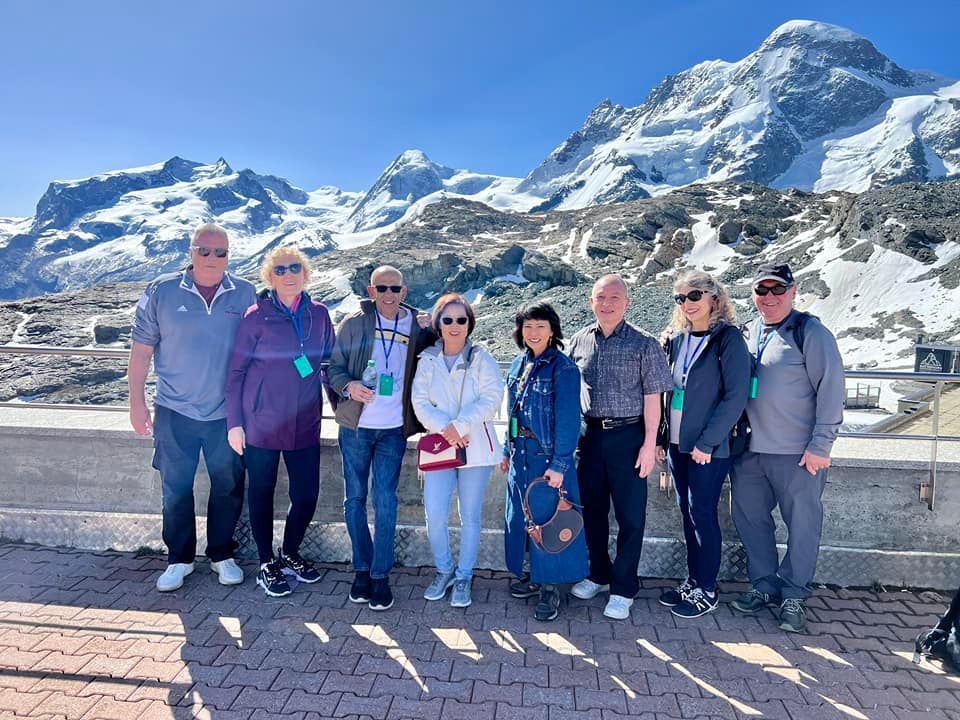 Marilyn has built a group of friends over several Insight tours, most recently on the Country Road of Switzerland trip only 1 month ago, on the 22nd of June.
Marilyn tells us: "During our trip to the Netherlands and Eastern Europe, we met the couple on the left and we bonded together. They were from Cleveland and we are from California. From then on, we have become travel buddies. With the trip to Switzerland last month, our group expanded more and now we are all planning to go to Southern Italy sometime in May of 2023. We are hoping Daniele Nannetti will be our Travel Director again as we enjoyed his company. He was the best Travel Director we have ever had in our 10 experiences with Insight.'
SALLY, CHRISTINE & RON - NEW SOUTH WALES IN EUROPE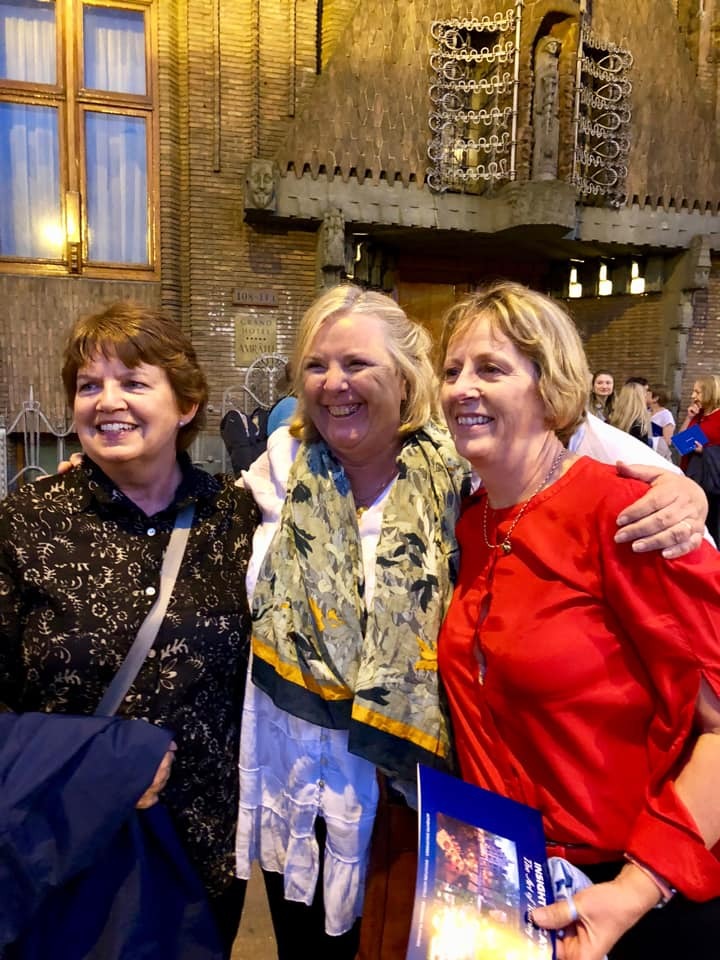 Sally met Christine & Ron, who happened to be from the same state in Australia. They met on the European Grandeur tour and still see each other regularly, 5 years on.
"We met on the European Grandeur tour in 2018," Sally tells us. "We all live in New South Wales and even though we don't see each other very often we do keep in touch, and when Chris & Ron come down to Sydney we meet up for lunch. This photo was taken in Amsterdam on our last night. It was a great trip."
A SWISS DELIGHT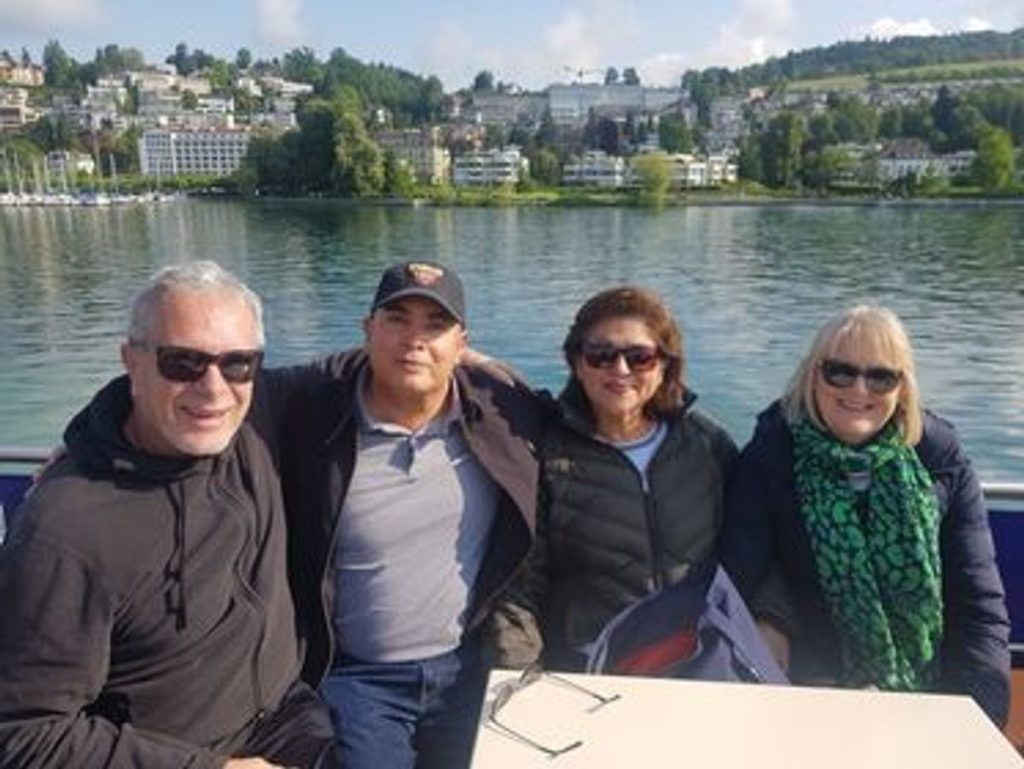 These friends met on the Romantic European tour three years prior, and still keep in touch.
"We met these USA citizens (Texans I believe) while on the Romantic European Tour in June 2019. We shared our interests and lifestyles with each other as well as sharing meals and good times together. This photo was taken on an early morning boat tour around Lake Lucerne, Switzerland. Unfortunately, Covid stopped any more travelling but we occasionally email each other."
NORMA & RONELL - FRIENDS OVER THE YEARS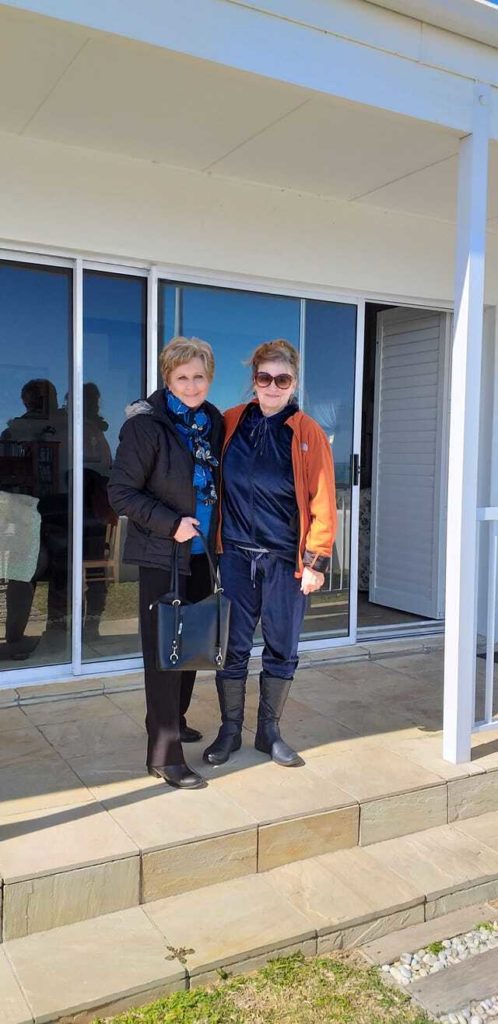 Norma tells us of the many friends made over the 24 tours she's taken with us. One became a friend for life when she met Ronell 8 years ago, on the Treasures of the Balkans tour. They still talk every single day.
"We have met many friends on the 24 tours with Insight," says Norma. "We still have two couples that we are friends with that we met on our first Insight tour in 2005.
We have also kept in contact with two of our favourite Travel Directors. Roman Kopfer, who we had in 2006 and 2010. He and his partner have been to visit us in Cape Town quite a few times. Tim Pendlebury we had in 2018 and 2019. We met Tim again December 2019 while travelling on our own at the Christmas markets. He is such a wonderful person and an excellent Travel Director.
[Ronell and I] have been friends for 8 years and we still talk to each other every day.