Abundant in culture, history, art and food, Sicily is a hedonist's paradise, seducing its visitors at every turn. Though with so much on offer, it can be difficult to decide where to go and more importantly where to dine!
One particular show stopper is Castello San Marco. A princely Baroque castle dating back to the end of the 17th century, you'll be situated close to Mount Etna and just a short drive from the beautiful hilltop town of Taormina. The castle is now the perfect place to get an understanding of the flavors, history and splendor of the region. It also acts as the perfect starting point for reaching some of the Island's most spectacular destinations.
History
Castello San Marco is a palace fit for royalty. Commissioned in 1689 for Prince Ignatius of Palagonia, it is a delightful showcase of the rustic luxury favored by Sicilian nobility at the time.
For a period, the castle was only visited by the peasants of the village, until it was taken over by the Murabito family in 1971 and transformed into the thriving business it is today. It now runs as a luxurious hotel and offers a restaurant, Mastri Flavetta, and a wine bar, both of which are decorated with roaring fireplaces, antique furniture and chandeliers, in keeping with its regal past. Mastri Flavetta also happens to be the fabulous destination where guests enjoy their Celebration Dinner with Insight Vacations.
Menu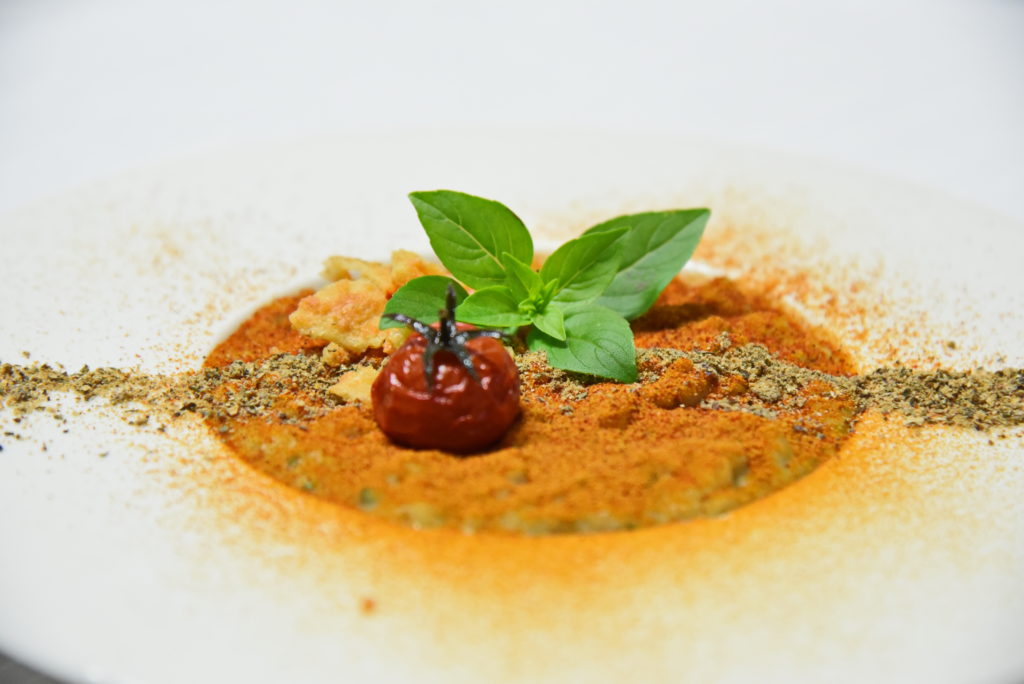 With the venue's primary focus placed on authenticity, you can expect the pleasure of traditional island hospitality throughout your visit.  Surrounded by beautiful gardens, the restaurant grows its own fruit and herbs to add to its dishes, along with carefully selecting locally sourced foods. The chef only uses Sicilian ingredients, many of them coming from the rich fertile oils produced by the famous volcano, Mount Etna. The fish and seafood come directly from the Mediterranean coast.
On arrival, a maître will greet you with a short introduction about the meal and its ingredients. Spread over four courses, choose from a menu of regional delights. From its famous citrus flavoured Sicilian Pork meatballs to the delectable fresh, local fish, you'll be met with plenty of choice. And for those with a sweet tooth, why not finish your dinner with homemade ice cream and regional Cannoli?
A high point of any Insight trip is its Celebration Dinner. A joyous affair that allows you to say goodbye to your fellow travelers, you'll be met with a memorable dinner handpicked by our resident food experts – enjoy.
 Try the restaurant out for yourself on our Sicily in Depth trip.