Ever since Athens won the Summer Olympics in 2004, the city's been treasuring its tranche of exclusive, upscale restaurants. However, for many people, the real joy of Greek gastronomy is experienced in humble tavernas, not Michelin star restaurants. From the neo-tavernas of Gazi-Keramikos and Metaxourgeio to the traditional magereika around Agias Irinis Square and the mezedes served at countless local bars, these are the best places to sample authentic Greek dishes and local recipes that have been part of the country's cuisine for centuries. Indulge in a few Zorba-esque evenings – complete with Greek dancing and generous measures of raki – at these tavernas in Athens.
Psaras
Once a favorite of film-stars like Brigitte Bardot, Psaras is full of Athenians despite being in the tourist district of Plaka. This is in no small part due to its authentic Greek cuisine, which is served up on whitewashed steps that lead up to the Acropolis, and is accompanied by live music almost every evening.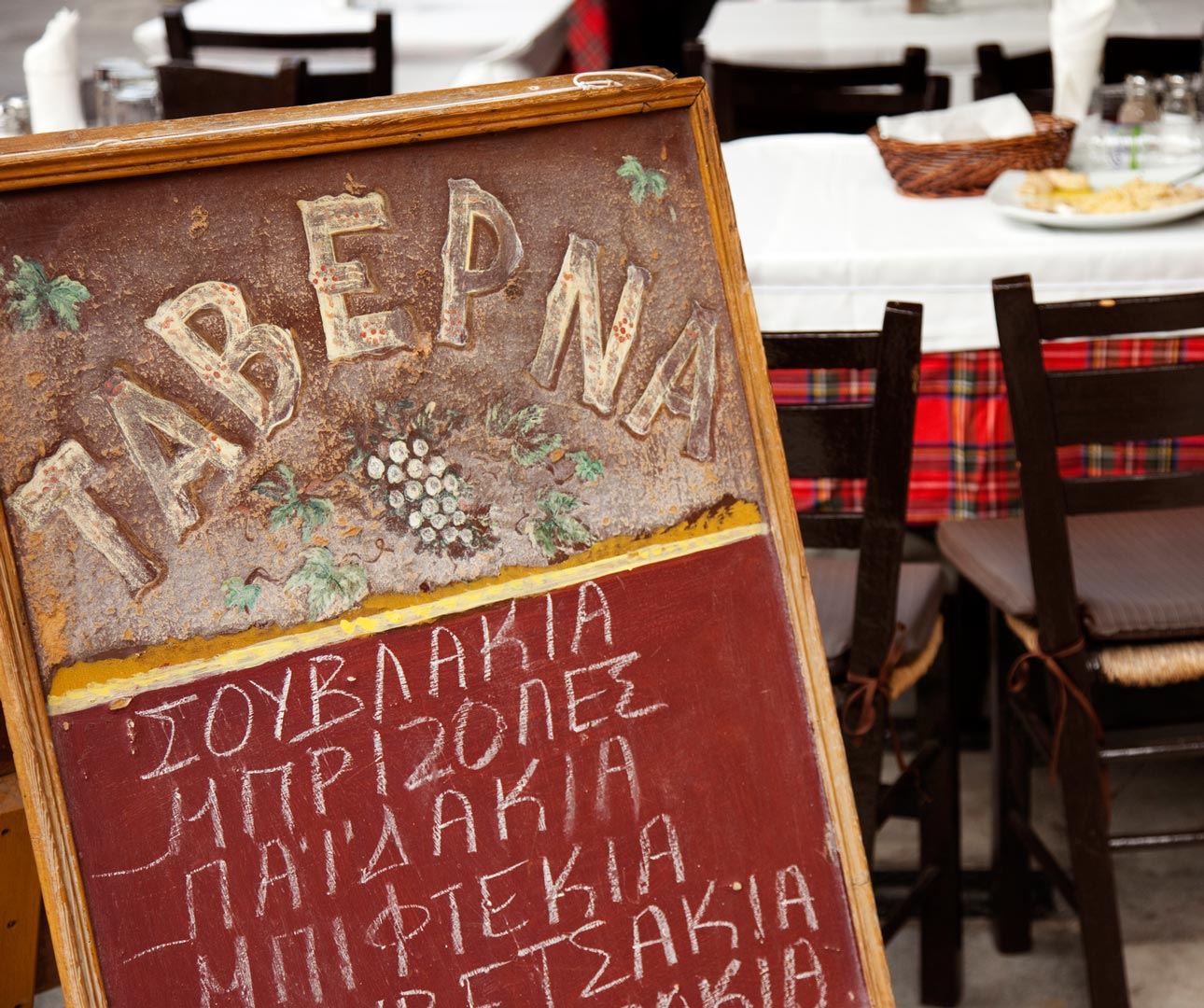 Margaro
Famous for its fresh mullet, which dominates the streamlined menu, Margaro couldn't be more of a traditional taverna if it tried. Located in Piraeus, the city's port, there are no airs and graces here – just colorful table clothes, giant feta salads and hot heaps of crustaceans.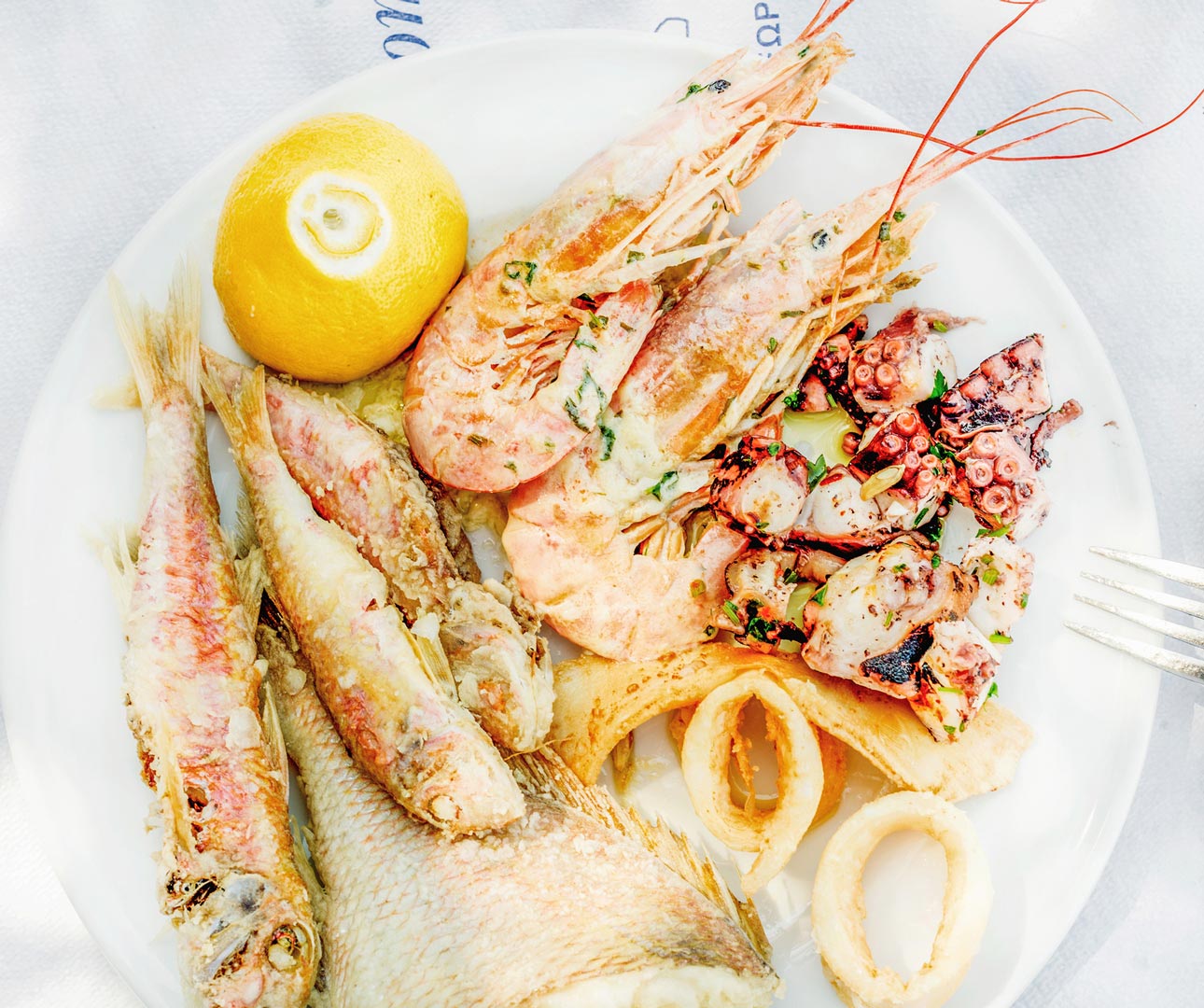 Klimataria
Klimataria is synonymous with the sort of Greek home-cooking that conjures visions of psarosoupa (fish soup), keftedes (meatballs) and moussaka. Think exposed stone, colorful wooden chairs and sprawling vines and you're near the mark. Much loved by locals thanks to its back-to-basics cooking, another pull is the live music that starts at 4pm on weekends.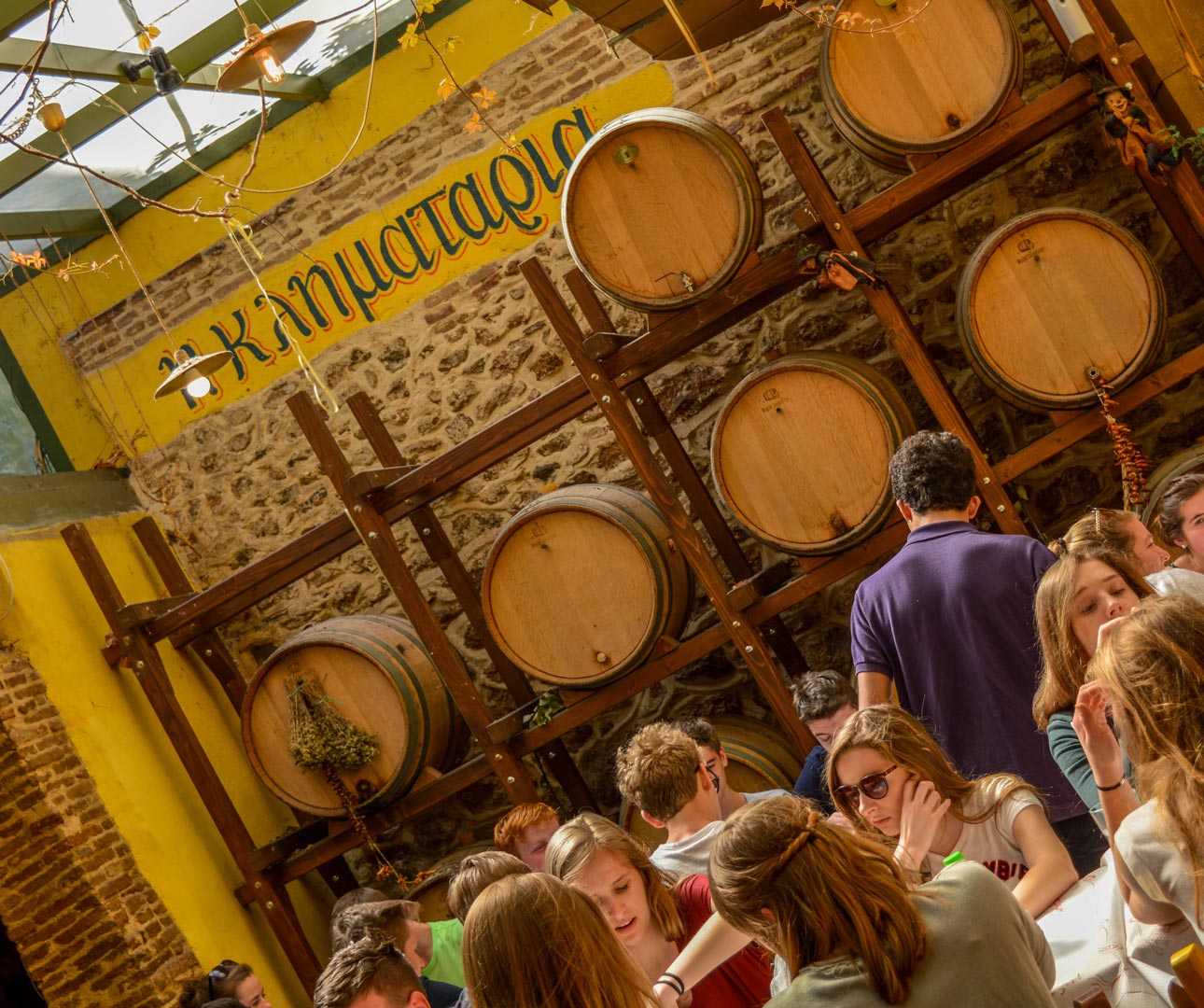 Diogenes
Putting the picture in picturesque, Diogenes couldn't look prettier from its shaded spot near the 4th century BC Lysicrates monument. Inside, there are garlands of garlic and old weights and measures alongside piles of tomatoes, but the real fun is in the food. Order lots of starters, like dolmades and yemista, as these are not only the best part of the menu, but offer better value for money, too.
Thanasis
If kleftiko or saganaki dominate older Greek menus, the real staple of modern Greek cuisine is undoubtedly souvlaki. Serving this celebrated Greek version of the humble kebab, Thanasis, at the end of Mitropoleos, is a local favorite. Order one of its signatures and you'll find warm pita stuffed with chargrilled pork and topped with salad and chips, best enjoyed alongside a cool lager.
Where better to try Greek food than in its homeland? Book the Treasures of Greece escorted journey to sample some of Athens' most delicious dishes.