Everybody knows that Venice is part of a historic archipelago, but few bother to strike out beyond its main island. As your boat pulls away from the grand palaces, busy piazzas and ringing bell-towers of Venice, a stunning picture comes into focus. Gone are the distractions and the real Serenissima comes into view. Once important towns in their own right, here we take a closer look at the islands of Venice.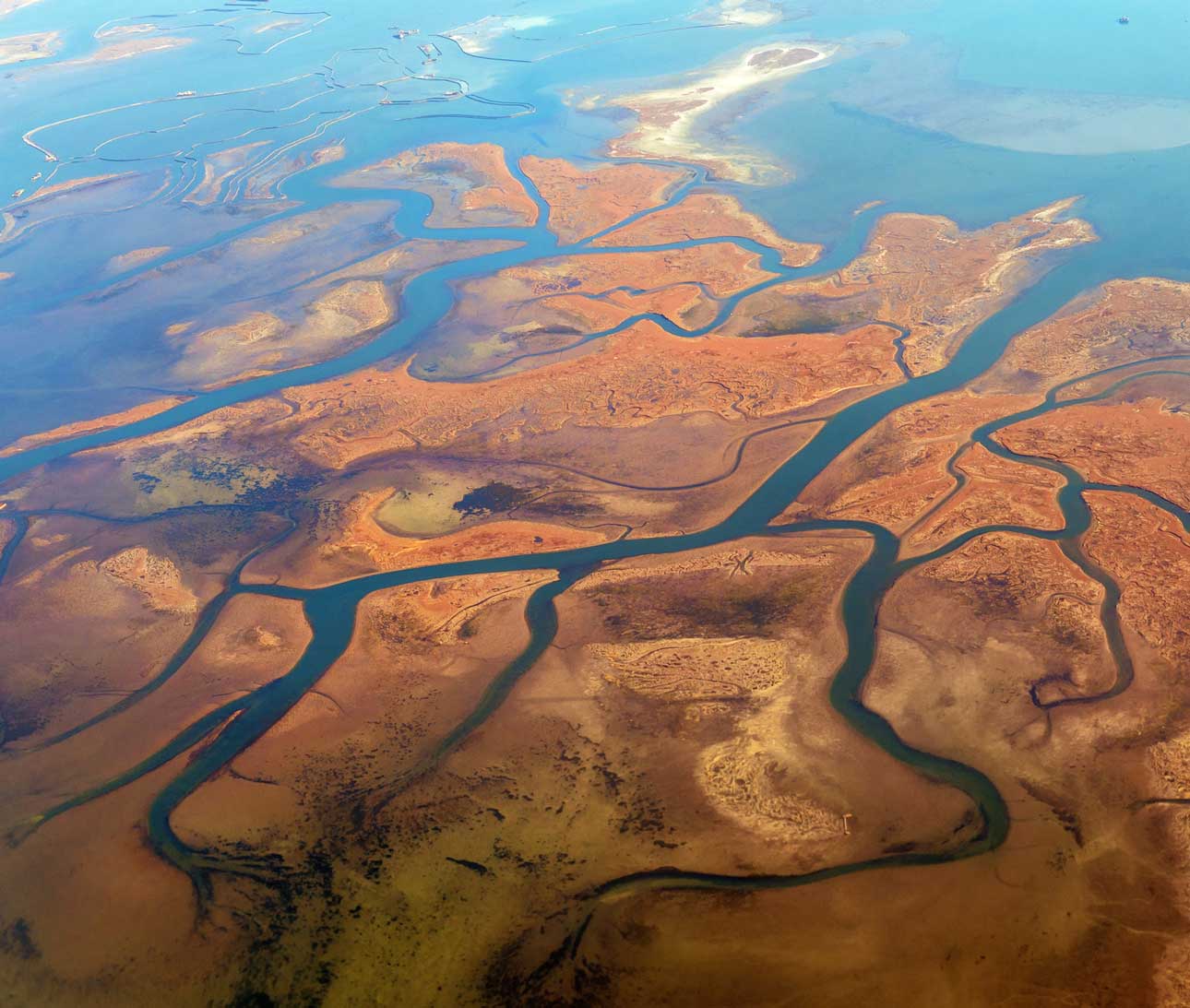 Often performing particular roles for Venice, functioning as gunpowder stores or asylums, for instance, many of the outlying islands have developed specific characters over time. For example, San Michele was the city's cemetery; Lazzaretto Nuovo was once an island for the quarantined; and San Lazzaro degli Armeni was where an Armenian cemetery was set up in the 18th century.
However, it's Murano, Burano and Torcello that get most of the attention. Perhaps this is because a trip to any one of them will reveal the origins of the glass and lace work touted in so many of the city's shops, and provides visitors with a glimpse into the origins of Venice itself, embodied in Torcello's magnificent cathedral, Santa dell'Assunta.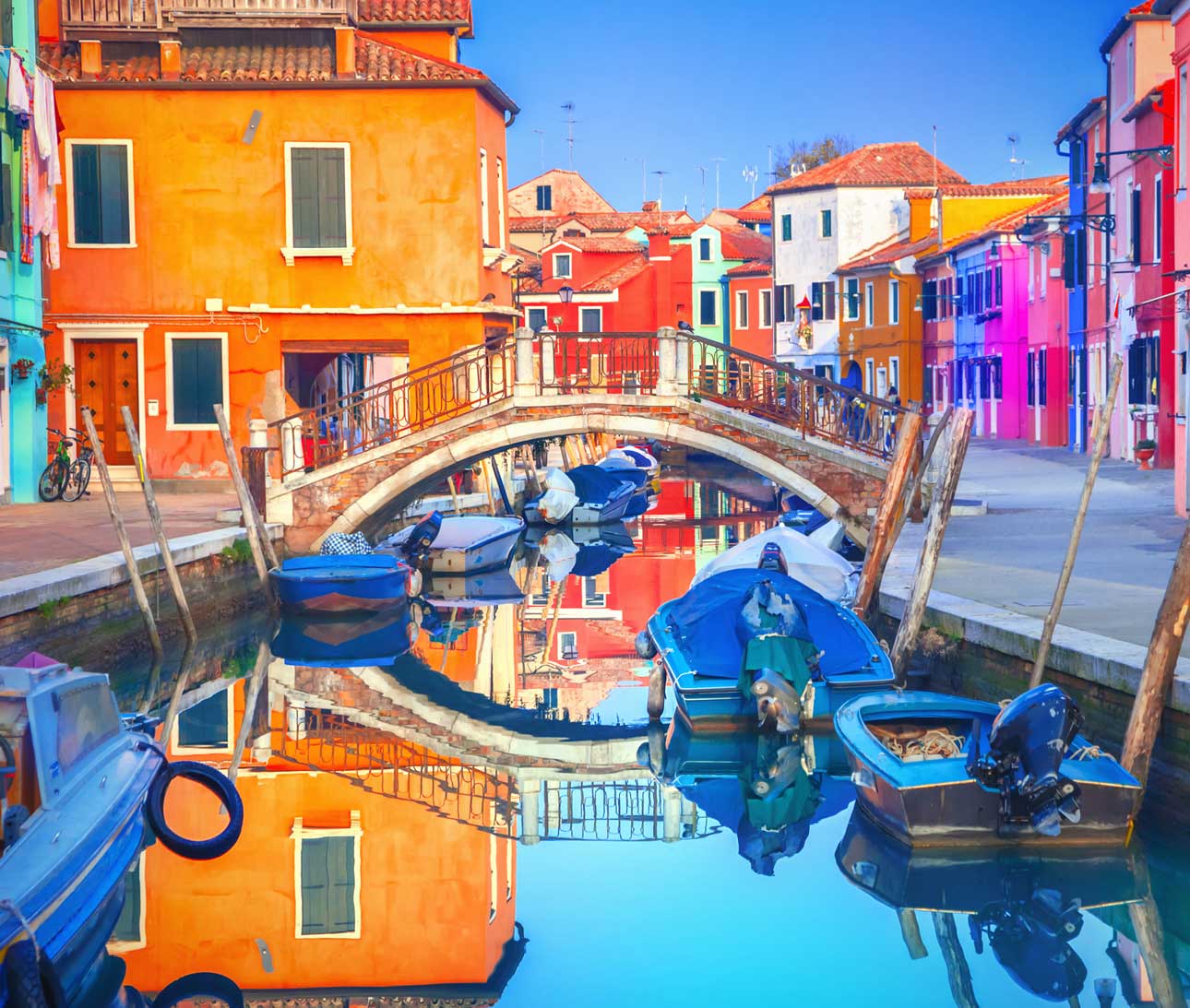 From crafting jewelry and glass chandeliers to contemporary art, techniques that have been used for centuries can still be seen by glassmaking artists in Murano today. However, Murano was not the original island of glassmakers. To reduce the risk of fire on the mainland, glass production was moved to Murano from Venice in 1291. Not that Venetians wanted to let the glass-blowers too far out of sight. In fact, the government guarded its skilled glassworkers so jealously that any who left were considered traitors (and hunting them down was a perfectly legitimate enterprise).
The only competitor to Murano's multi-colored chandeliers are the houses of nearby Burano. Made bright and cheerful so that fishermen could easily identify their homes when returning from a day's catch, many locals can still be seen inside the terraced rainbows making the lace they've sewn for centuries. First becoming popular in the 16th century, Burano lace is known for its delicate hand stitching and is today considered more art than apparel.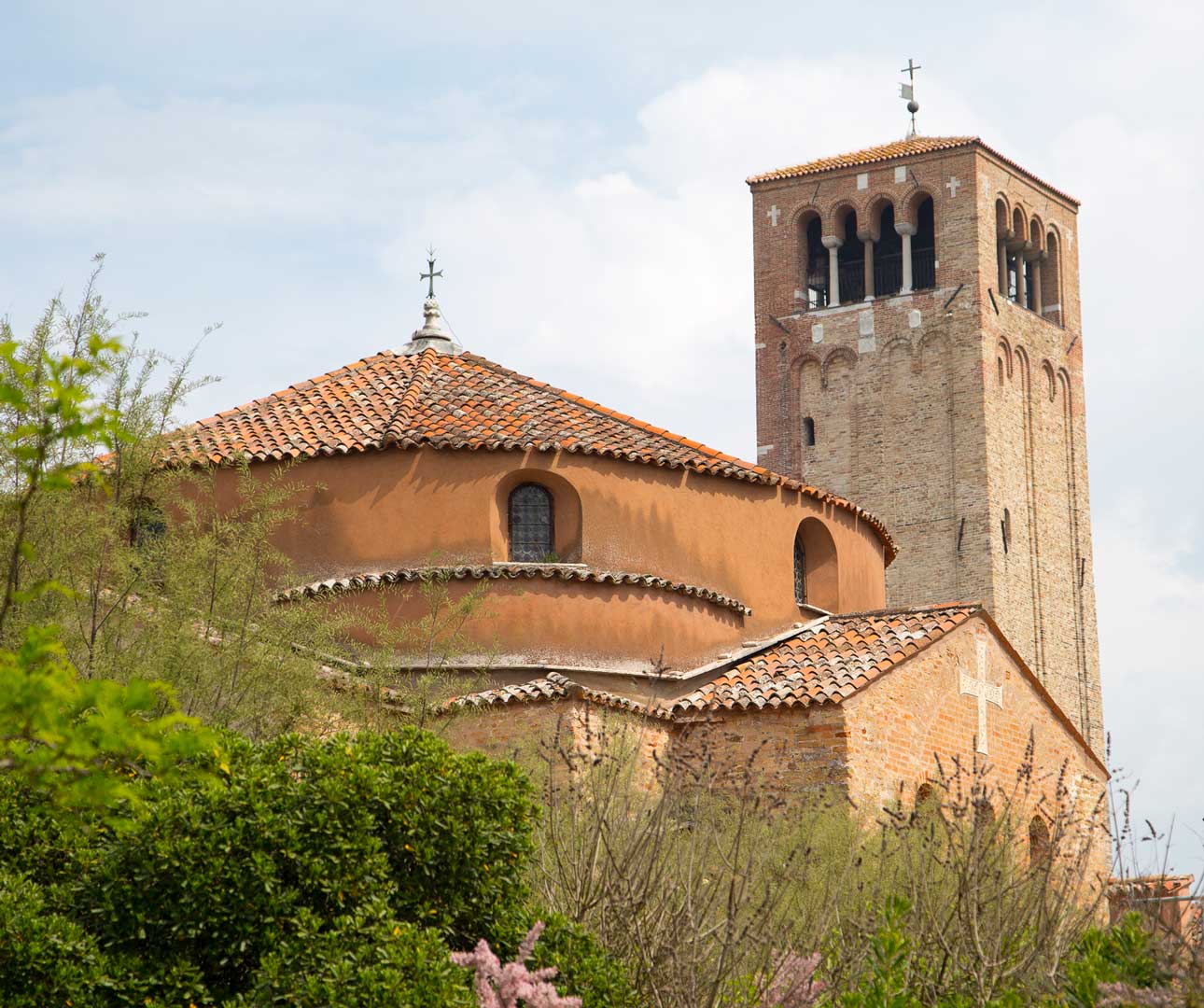 Neighboring Torcello was one of the first islands to be settled in the lagoon, taking in its first wave of refugees in the 5th century. Its historical pedigree can be vouchsafed by the cathedral, which was built a year after it was made the seat of the Bishop of Altinum in AD 638. Once a largely inhabited island with over 20,000 residents, sadly malaria killed most in the 15th century, and only roughly 30 people remain on the island today.
The islands to the south of the lagoon, enveloped by the Lido and Pellestrina, are more scattered. Though gorgeous, if you must prioritize, take a trip to Giudecca instead. Despite its name, the island was never a Jewish ghetto. Instead, it started as a fishing village, flourished as a market town, and later became one of the gilded islands famous for its grand homes, upmarket addresses and magnificent social gatherings. Visit Il Redentore if you have a taste for Palladio. The church occupies a special position in every Venetian's heart after its construction saved the city from a plague that wiped out 50,000 people.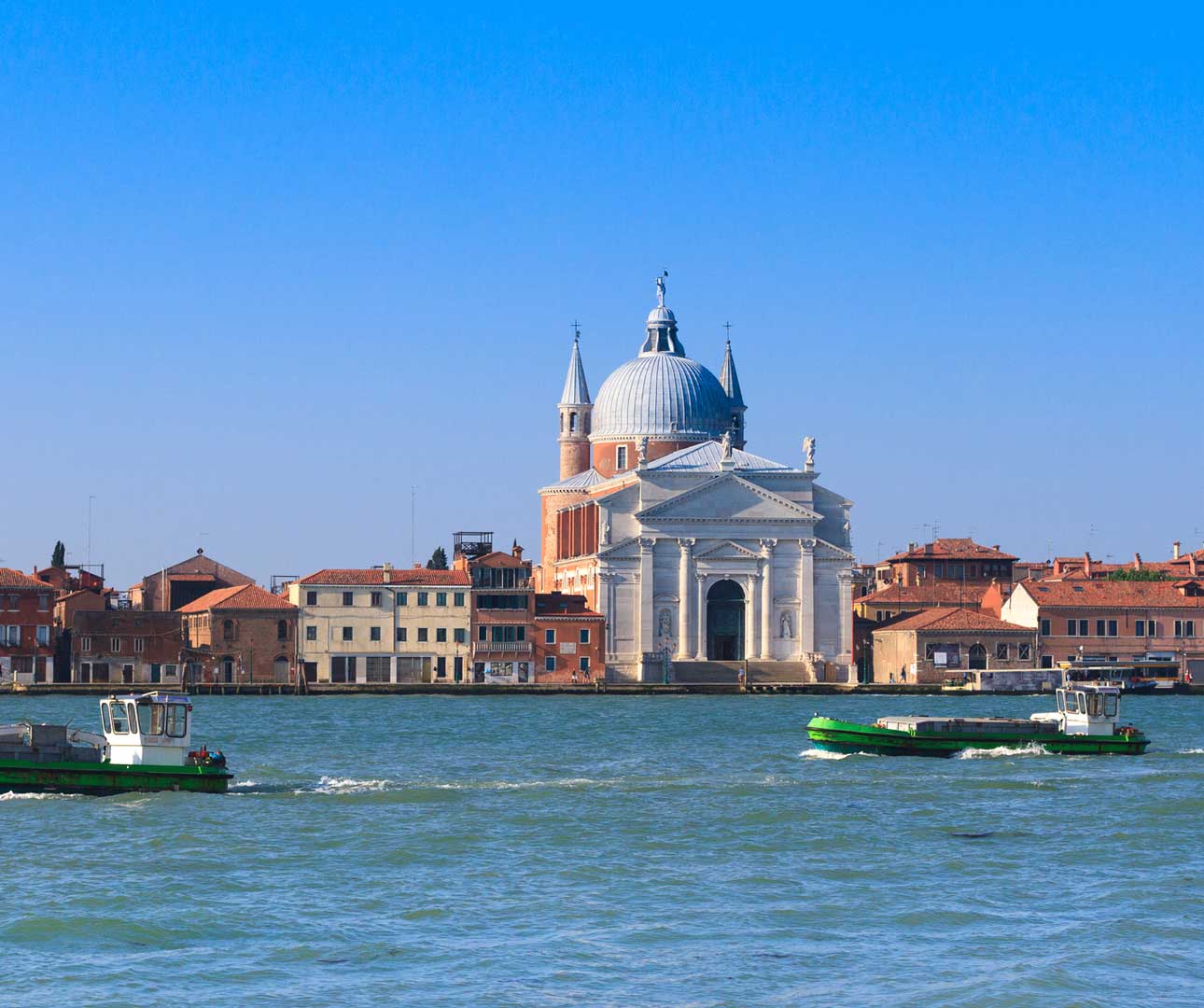 Speaking of loss, San Michele – the aforementioned cemetery of Venice – possesses some of the bright lights of history. Occupied by two churches, music-lovers are often seen by the side of Igor Stravinsky's marble slab in the Orthodox section, and litterateurs leave flowers by Ezra Pound's overgrown patch in the Protestant area. But even if you don't desire to visit any graves, the island's tall, shady Cypresses and its long, fragrant lanes are so peaceful, you'll soon resent having to get back on a boat.
If zipping over the cool waters of the Adriatic to see colorful houses, impressive churches and stunning glassware appeals, why not book a place on the Easy Pace Italy trip?