Photo by Євгенія Височина
Is there anything better than biting into a deliciously sweet, soft cookie during the holidays? We thought we'd share some of our favorite holiday cookies from around the world and on which trips you can dig into these treats with Insight Vacations. Enjoy!
Basler Brunsli
These cookies are often described as Swiss brownies. A speciality from Basel in northern Switzerland they are a delicious combination of finely ground almonds, sugar and chocolate bound together by egg whites to create a chewy texture. The addition of cinnamon and cloves give this biscuit the unmistakable flavour of the holiday season.
Ready to enjoy a basler brunsli? Join our Glorious Switzerland tour. Find the recipe here.
Amaretti
These delicious almond-flavored biscotti are quintessentially Italian. Their name is derived from the Italian amaro, meaning bitter, in reference to the sharp flavor of bitter almonds or apricot kernels, which are traditionally used in the recipe, together with egg whites and sugar.
They can be made either dry and crispy, or soft and chewy—secchi or morbidi, respectively. The foodies at Insight Vacations are divided on which is better!
You can taste both on our Best of Italy tour. Find the recipe here
Lebkuchen
There is an abundance of this traditional German treat during Christmas and winter holidays. The term lebkuchen covers a wide variety of different types of honey or ginger-flavored cookies which are traditionally baked on oblaten (thin wafers), and glazed or coated with either dark chocolate or sugar icing.
Lebkuchenherzen are the best-known version of this treat. Heart-shaped and often decorated with icing and different inscriptions you can enjoy this treat on our Christmas Markets of Germany trip and have a special inscription made to bring home as a souvenir for a loved one. Find the recipe here.
Snickerdoodles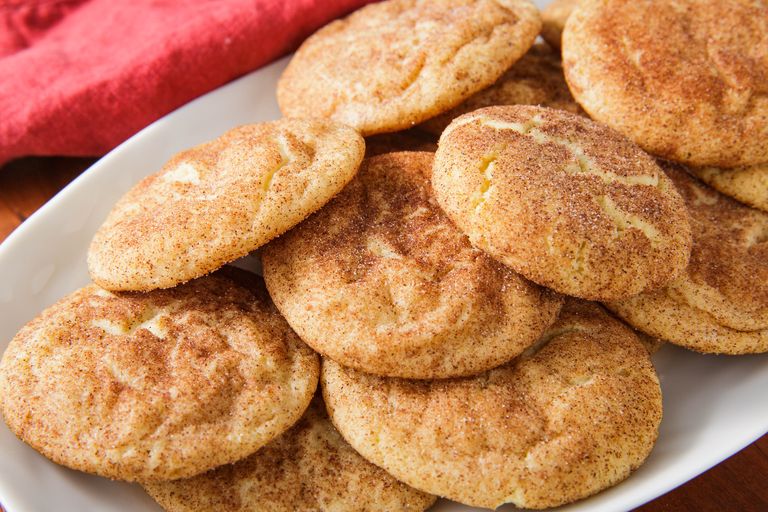 Leaving Europe for North America the snickerdoodle is an old-fashioned cookie that get their name from the German word Schneckennudeln, meaning cinnamon-dusted sweet rolls, And that is exactly what these soft or crispy cookies are! They are characterised with a cracked surface and a sweet buttery interior. Dig into some snicherdoodles on our Enchanting Canyonlands trip whilst you take in the beautiful vistas of the Grand Canyon. Find the recipe here
Alfajor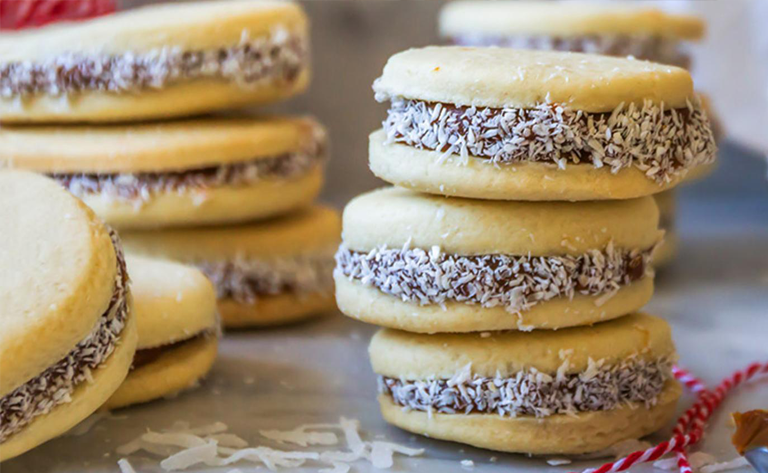 Every country in Latin America has adapted the Spanish alfajor to make it their own, so there are a lot of varieties of the basic, original cookie – including fillings such as chocolate mousse, fruit, and cream. The classic cookie consists of dulce de leche or milk jam stuffing sandwiched between two sweet cookies, then either covered in chocolate or dusted with powdered sugar.
Why not taste as many versions as you can on our Argentina, Uruguay and Brazil Discovery trip.  Find the recipe here