Named the World's Best Hotel 2015 by luxury travel network Virtuoso, Ashford Castle is certainly turning heads. And with unrivalled opulence, a stellar setting in an area of outstanding natural beauty and endorsement from some of the world's top celebrities, the castle's popularity is no real mystery.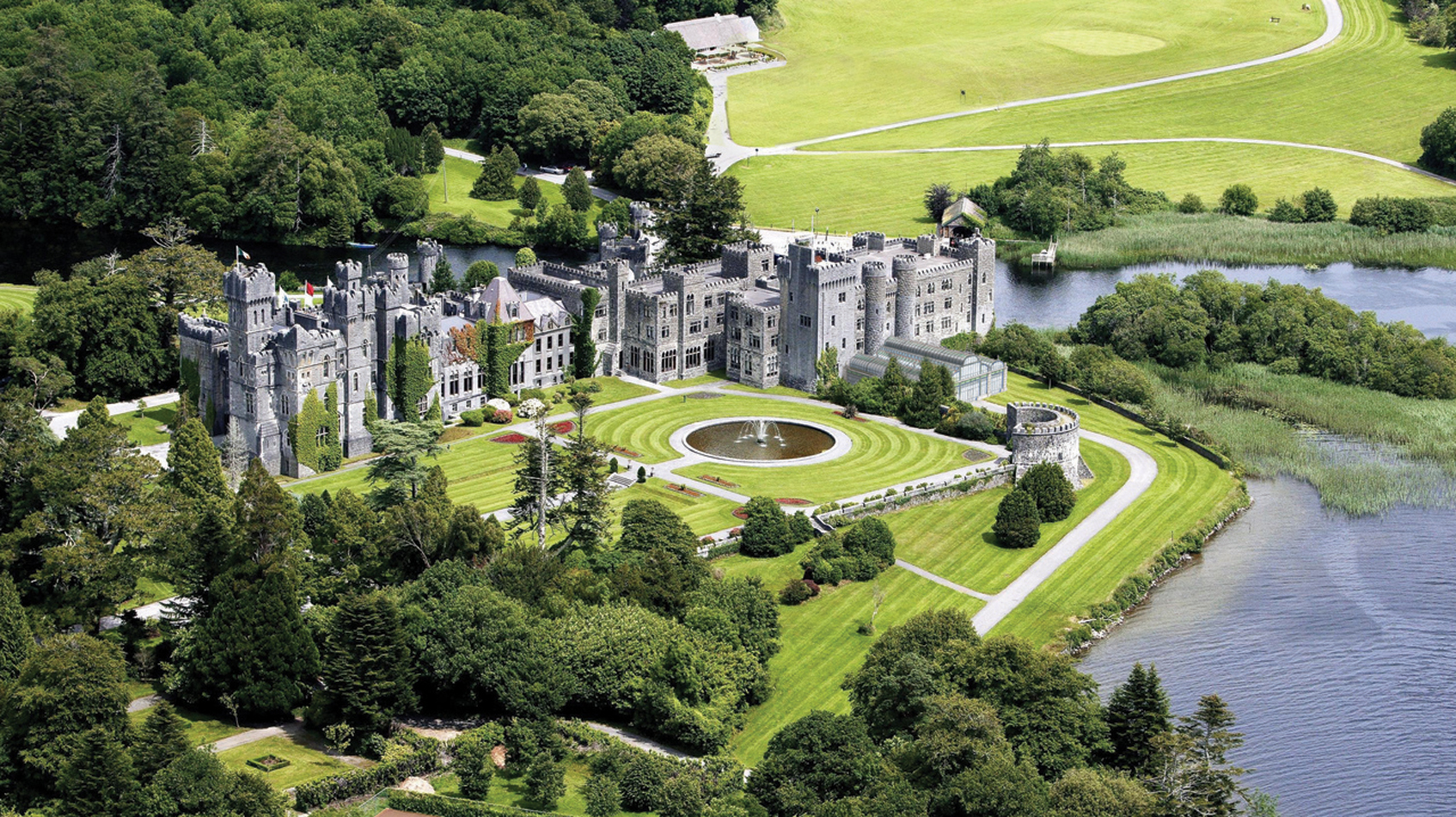 Situated in the verdant landscape of County Mayo, the castle lies within 350 acres of peaceful parkland and is first seen by guests as they make their approach up the winding private road, passing woodland and manicured lawns along the way, as well as Lough Corrib, which has the accolade of being Ireland's second largest lake.
Over many years, the 13th century castle has been transformed from an aristocratic residence into an opulent five-star hotel, while still maintaining its true character and long history. Having just emerged out of a three-year, 67-million Euro renovation, the castle is now more luxurious than ever before. Not only have the interiors been given a new lease of life, but a cinema for private movie screenings and an extravagant, state-of-the-art spa have also been added.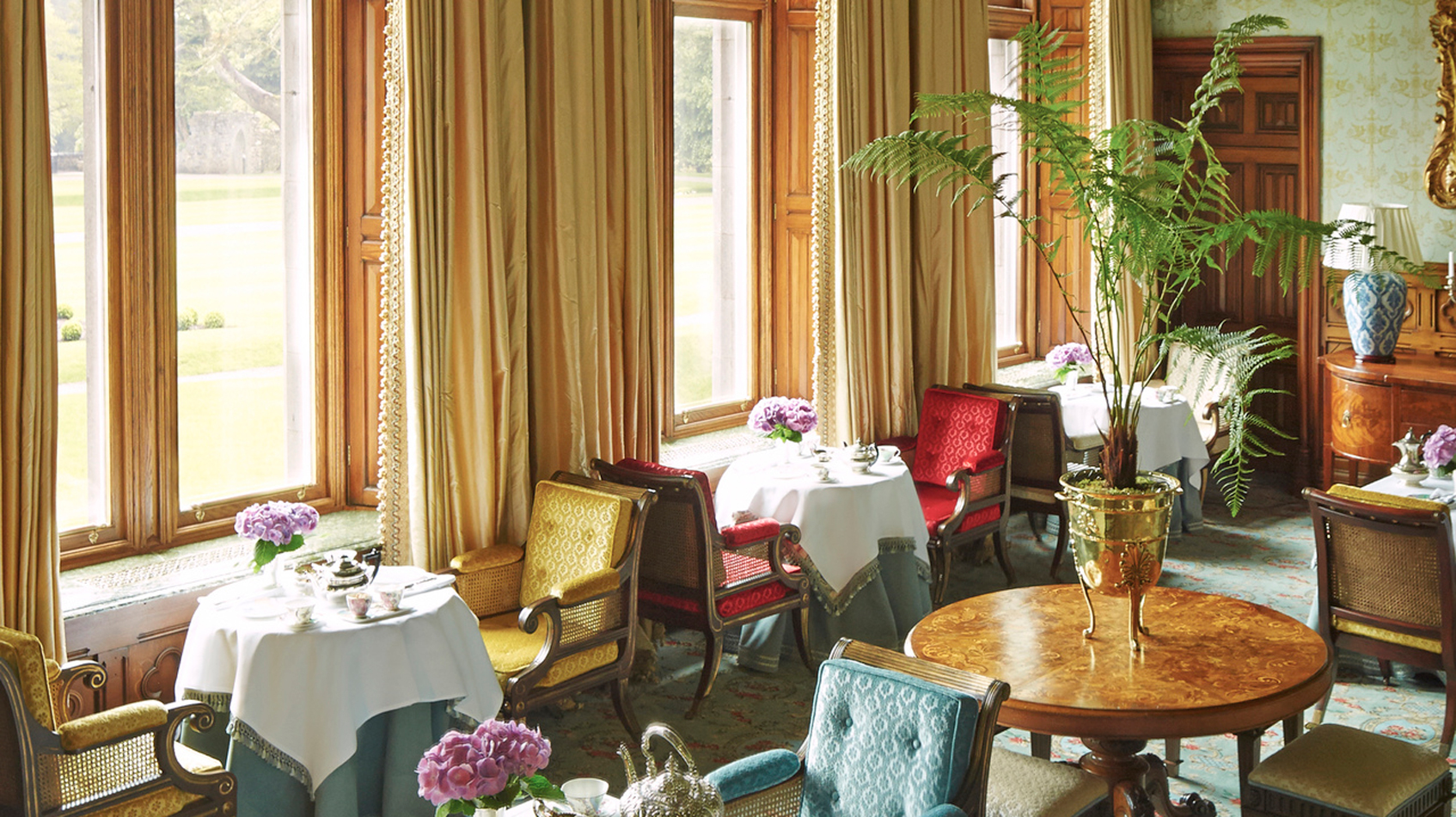 The personality behind Ashford Castle comes from the history that surrounds it, with past owners including Benjamin Lee Guinness, Lord and Lady Ardilaun, and hotelier Noel Huggard, who transformed the estate into a hotel in 1939. The castle's charm is no hidden secret either, with high profile celebrities such as John Lennon and Brad Pitt flying in over the years, and even royal patrons among the illustrious guest list – King George V being the most notable, with Ashford Castle's grandest restaurant named in his honour.
The 82 rooms and suites have been individually designed to enhance the castle's deep-rooted elegance and show off its original features, with carefully curated antique furnishings and artworks, luxurious drapes and bespoke upholstery. Some rooms look out onto Lough Corrib, while others offer views over the estate gardens and woodland.
Gastronomy is a highlight at Ashford Castle, with an impressive portfolio of restaurants and bars showcasing Ireland's seasonal produce in truly sumptuous surroundings.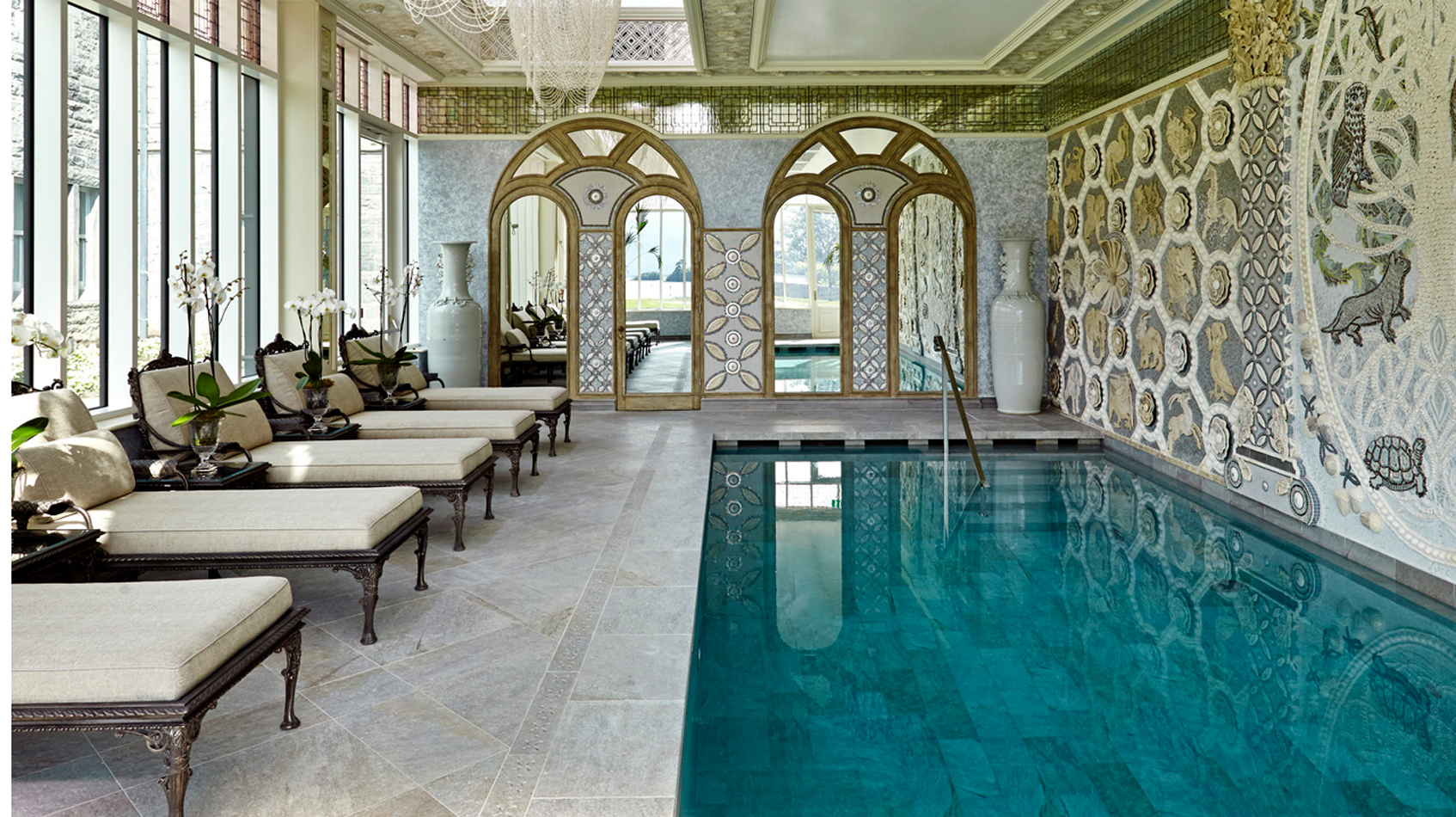 Resident chef Philippe Farineau creates dishes to suit every occasion, from haute cuisine such as marinated wild pigeon in cocoa liqueur served up in the George V Dining Room, to comfort fare like grilled local fish and organic pan-fried salmon cakes in Cullen's at the Cottage. Dishes with West Coast cured blue fin tuna, butter poached Irish langoustine and Connemara Smokehouse organic smoked salmon all flaunt the fresh local produce this region is known for.
Intimate wine tastings are hosted within the atmospheric wine cellars, which are located in the castle's secret passageways, while elegant champagne cocktails are served alongside Irish and Scotch whisky in the hospitable Prince of Wales Bar. They also serve Guinness, should guests prefer something a little more low-key and local.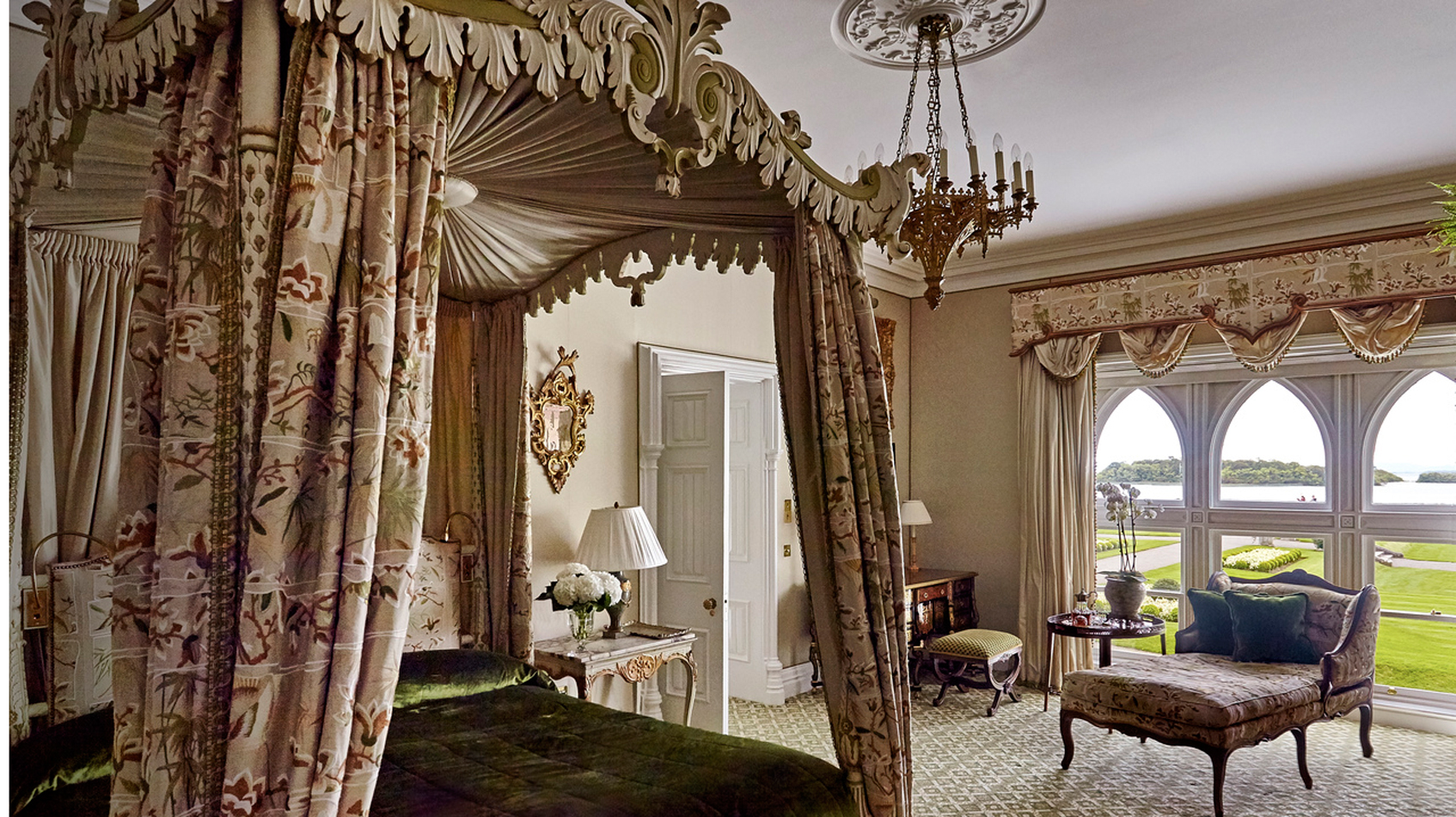 With such grandeur and natural beauty all around, it's possible to while away days just soaking up the castle and its surroundings, but with 350 acres to embrace, it would be a shame to miss out on the many estate activities. Between salmon fishing, horseback riding along wooded trails, and trying a spot of clay shooting or archery, there's plenty to keep guests occupied. Then there's the archetypal country pursuit of falconry, with Ireland's oldest falconry school located onsite, as well as independent exploration via bicycle, with a set of golf clubs, or across the lake by kayak, yacht or rowing boat.
Since the renovation, the spa has been of particular pride. With its ornate interiors complete with seashell chandeliers and Tree of Life mural, captivating views from the terrace, and outstanding facilities, including a hamman, relaxation pool and PureFlow wellness technology, there are few better places in the world to unwind.
Whether time on the estate is spent seizing each outdoor pursuit or soaking up the tranquillity of the spa, a stay at Ashford Castle is sure to exceed expectations.
Stay at Ashford Castle as a part of our Irish Elegance journey through Ireland.