Returning to the fold on an annual basis, Yves and Cathy Bousquet are some of Insight Vacation's many frequent flyers. Married for 37 years with three daughters, Yves has worked as a teacher and school principal in Canada for over three decades, and is currently employed by the Saskatchewan School Board as the coordinator of its Aboriginal Youth Entrepreneurship Program. A build-it and fix-it man in his spare time, he loves learning about peoples, places and languages and is always seeking new ones out, wherever they might be. As long as his wife, Cathy, comes along too.
A physiotherapist by trade, Cathy's known to tinkle the ivories and drop in on university lectures and classes to further her already substantial knowledge base in her spare time. Covering a broad range of topics from world religion to 20th century history, it was largely at Cathy's behest that Yves' passion for a good cruise took second seat, and that both chose to see Europe's treasures by land rather than by sea.
We caught up with both of them to find out about their favorite Insight Vacations trips, their lasting memories, and where they plan on travelling next…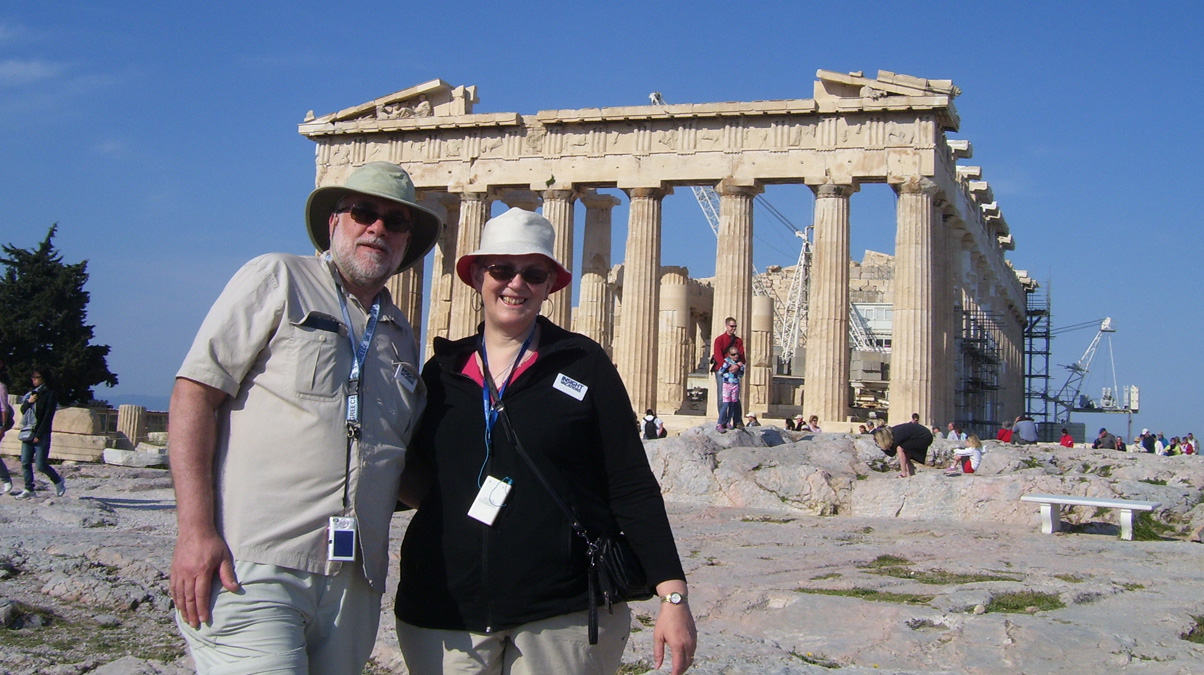 How did you first come across Insight Vacations?
"Our neighbors suggested the company when we planned a joint vacation together."
What were your first impressions of your first trip?
"It was wonderful. We were terribly impressed by our Tour Director; she was so very knowledgeable and spoke several languages. We loved it so much that we kept booking the optional excursions, too. Perhaps the part that made the greatest impression, however, was the fact that we didn't queue for anything – such a tedious part to any holiday."
Where was this, Cathy?
"The title of the trip was The Highlights of Europe. It meant we saw several countries including England, France, Belgium, Germany, Austria, Italy and Switzerland. Our first stop was Bruges, which I remember possessing a very pretty town square – we sat there with a beer and watched the world go by. We've returned twice since.
I'd been to the Netherlands before to participate in several World War Two (WWII) anniversaries. My father had played a role as a Canadian soldier in the Dutch liberation forces. The last anniversary I attended was actually with Insight Vacations too: it was on the Canadian Battlefields tour. It's often the Dutch who make it so special – they're such a lovely, gracious people. To give one example, they've never forgotten that on the day the Dutch princess Margriet was born in Canada during WWII, we made the hospital legally Dutch soil for the day so that she could be technically born in her own country."
Are there any particular elements that you both look for in your ideal holiday?
"We love to visit new places but we always make sure to research them first. Wherever we go, we like to make sure there's lots of history and several chances to meet new people. Seeing the major sights that, in Canada, you merely hear or read about such as the Colosseum in Rome, David in Florence and the Eiffel Tower in Paris, is important to us, too. They always leave us awestricken so we've started to tick them off one-by-one."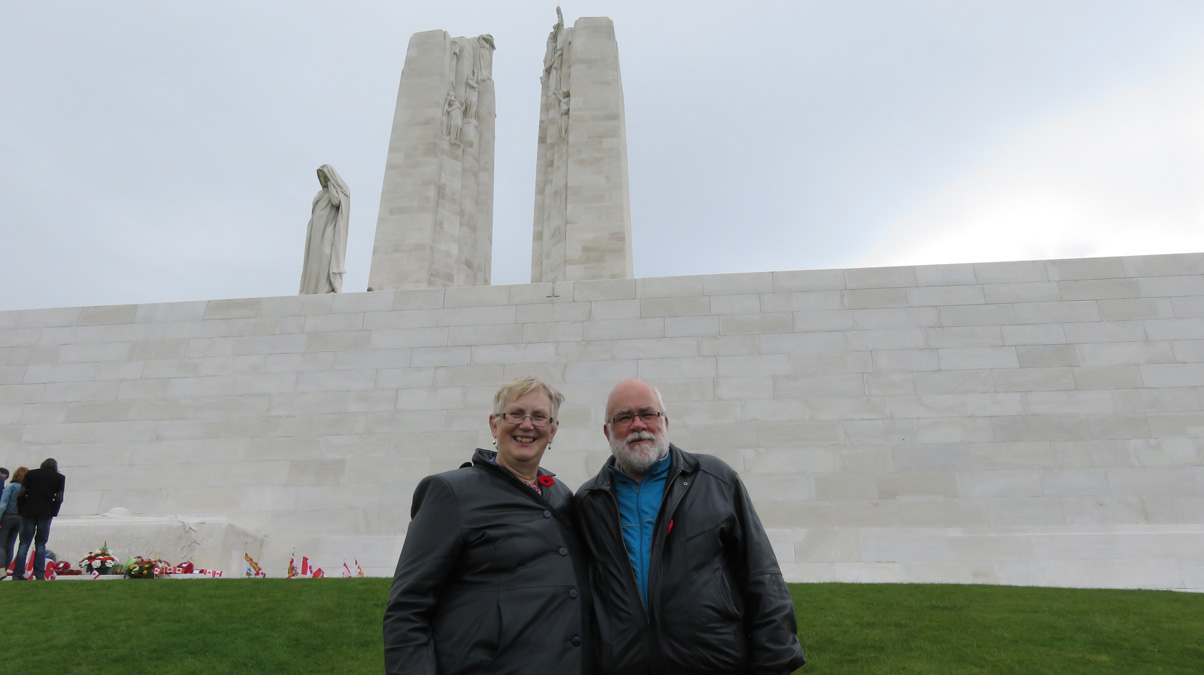 How many trips have you made with Insight Vacations to date?
"We've done four: The Highlights of Europe, Grecian Fables, Imperial Capitals & the Dalmatian Riviera and the Canadian trenches of The World War Battlefields."
Did you make any lasting friendships on any of them?
"We have made friends on every tour and are still in contact with some of them. In fact we are planning to visit one of the ladies we met on our last tour this summer."
What makes you return to Insight Vacations?
"It is always nice not to have to worry about the standard of hotel you might be put in or whether the experiences you'll have each day will be any good or not. With Insight Vacations you never have to fret."
What does Insight Vacations offer that others don't?
"I think it has more comfortable seating on its coaches and includes more site visits than other companies."
What's your favorite anecdote about a trip you've taken with Insight Vacations?
"We were eating pizza opposite the Colosseum at dusk when suddenly the huge structure was lit and opera singers started up. It was such a surprise."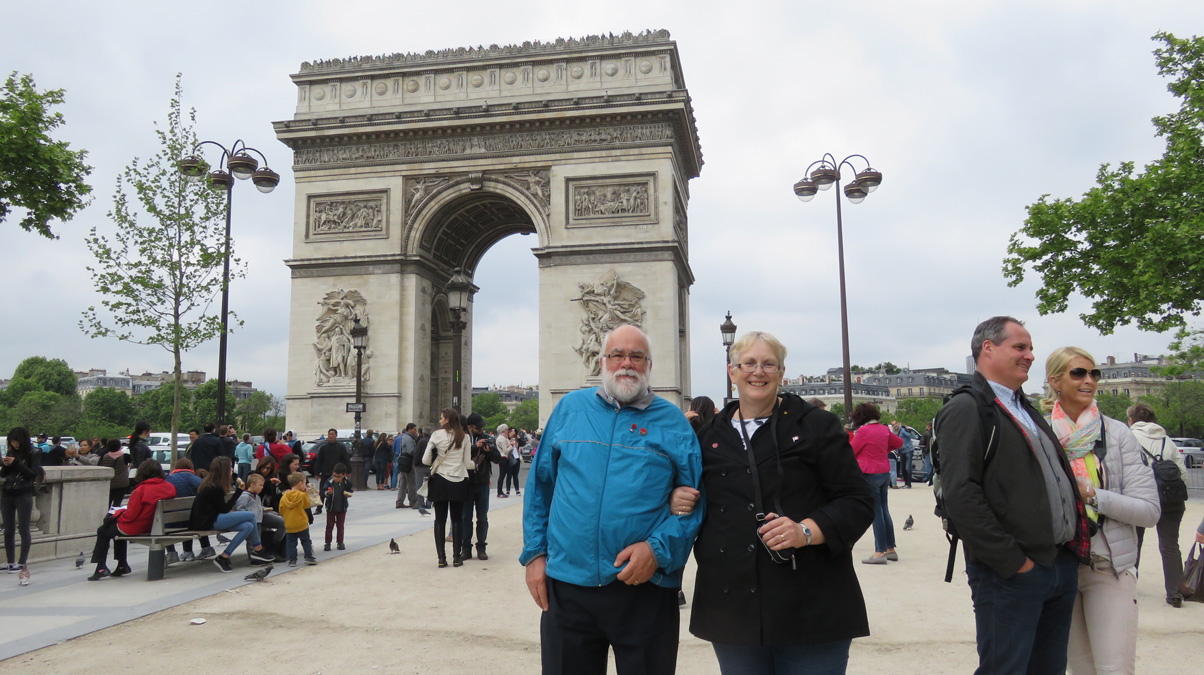 Has Insight Vacations changed the way you travel?
"Absolutely. Before Insight Vacations we would never have even thought of getting a coach tour. Now we always choose Insight Vacations whenever possible."
What was your most memorable Signature Experience, Yves?
"In Venice we sat in St Mark's Square one evening and listened to orchestras competing with one another as we enjoyed a glass of Champagne."
And yours, Cathy?
"I loved the Easter celebrations in Greece. The country had always been on my radar (especially since our daughter had gone) but we'd never expected to be swept up into the Orthodox Christian magic that surrounds midnight on the occasion."
Where are you headed next with Insight Vacations?
"Treasures of Spain, Portugal and Morocco in 2017 – this should be good because we might find Humphrey Bogart's nightclub bar in Casablanca. Then we want to do Romantic Britain and Ireland. We've been to Windsor Castle before. In fact, when we were there the fire alarm went off. Weirdly, we didn't see the Queen – perhaps she uses a different exit!"
If you could choose any person in the world, who would your favorite travel companion be?
"It'd have to be friends or family! You can't beat them."