Renowned chef Fabian Inderbitzin's passion for food stretches back to his childhood in the Swiss canton of Schwyz, when he used to help his mother in the kitchen. Having formally begun his career in 1998 at the Restaurant Rigiblick-Lauerz in central Switzerland, he has gone on to cement his reputation at world-class restaurants Seehotel Kastanienbaum and Château Gütsch, and since 2011 has brought his vision to the Seerestaurant Belvédère in Lucerne. Known for his modern – and highly celebrated – take on French cuisine, his ethos is informed by the Lucerne region and its natural abundance of local produce, including fish from the picturesque Lake Lucerne, which the restaurant so memorably overlooks. It's the kind of backdrop that could upstage the work of a lesser chef, but with one Michelin star, 16 Gault Millau points and a highly popular cookbook titled, My Way, to his name, there's no doubt Inderbitzin's dishes are the true star. We sat down with the chef to talk about Swiss cuisine, what influences his particular style, and some of the Belvédère's delicious signature dishes.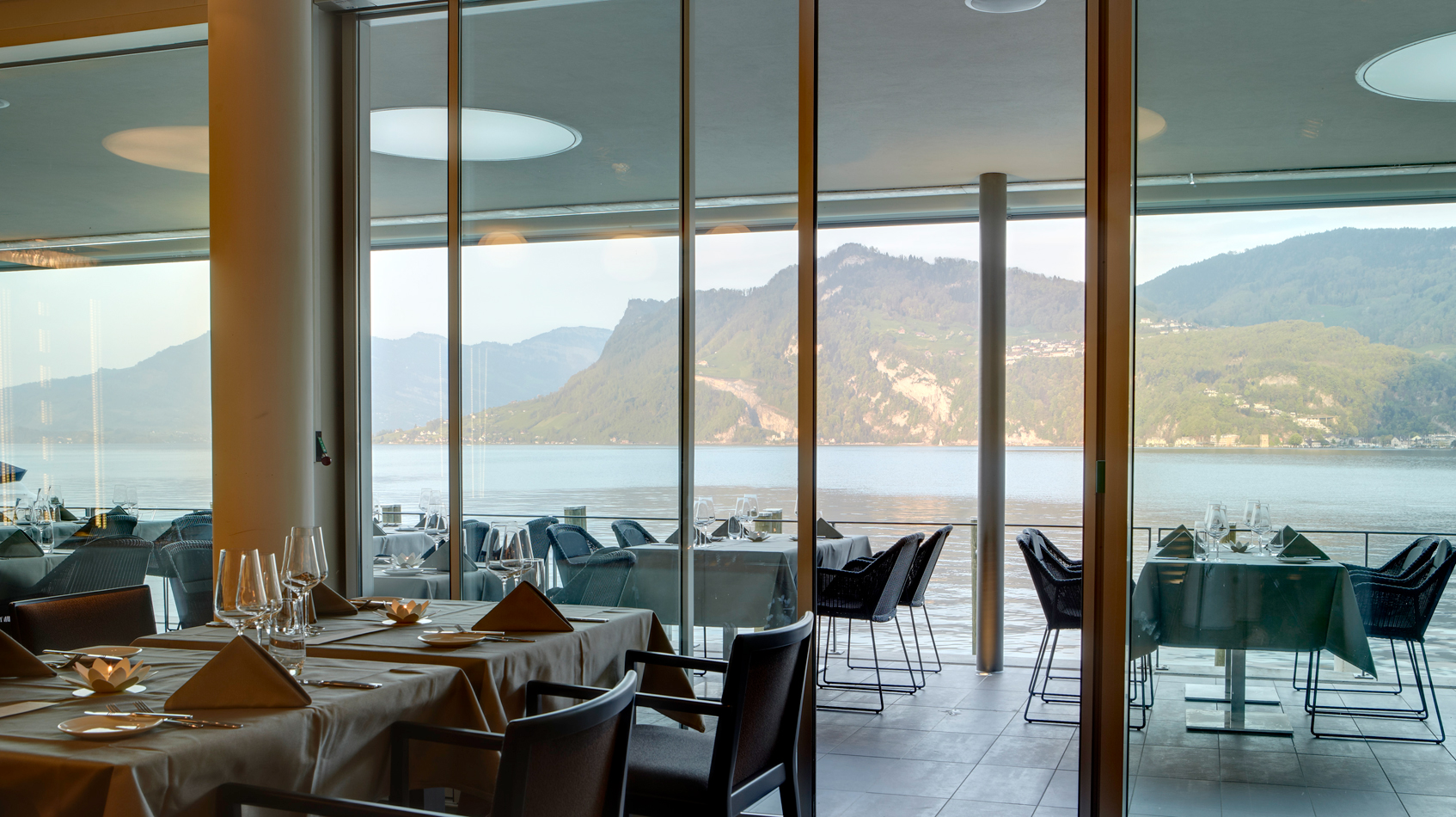 Firstly, how would you describe the essence of Swiss cooking – what would some typical dishes be?
"The Swiss cuisine is a blend of many influences from Europe, however, the basis of the Swiss cuisine is French. Of course, depending on the region, the effects are greater or smaller: in Ticino the influence is more Mediterranean and in French-speaking Switzerland, the French influences are more pronounced. Of course, we in Switzerland offer a wide variety of local specialties. Each town in Switzerland has something different, such as the cheese fondue, the raclette cheese, the Zurcher Geschnetzeltes (sliced veal, Zurich style), the Luzerner Pastete (a traditional meat pie from Lucerne), or the polenta from Ticino."
How has Switzerland's proximity to France, Italy and Germany influenced the style of cooking? And what differentiates the cuisine from its neighbours?
"Switzerland has a unique style. Many chefs cook with local products that exist only in Switzerland, which they then pair with produce from across Europe."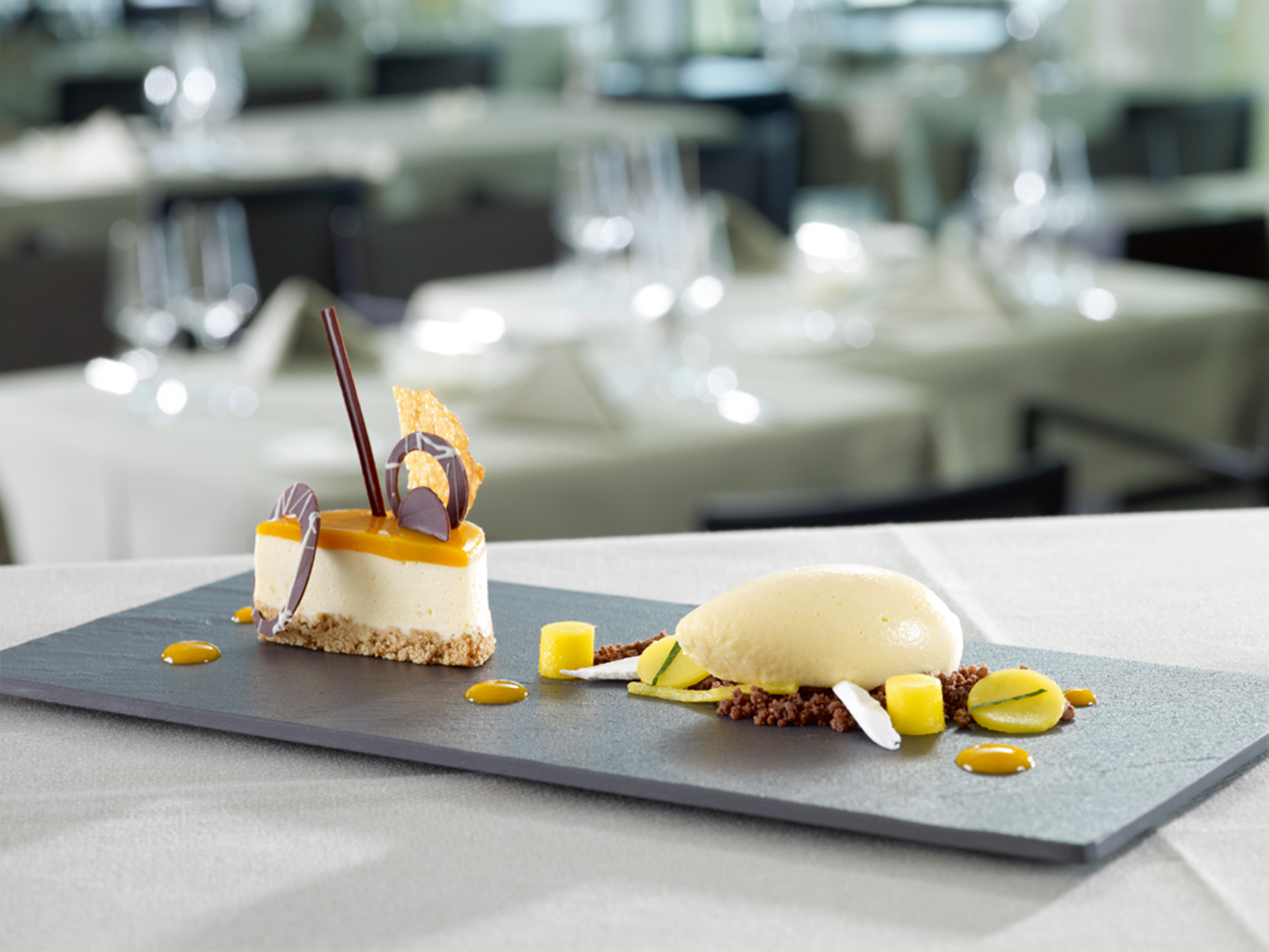 The Seerestaurant Belvédère is very modern, where does it derive its influence? And how would you describe your cooking style, and the type of cuisine?
"In recent years I've found my own style. At the Belvédère we are able to incorporate an abundance of local produce on the menu, such as meat from the farm, cheese from the surrounding mountains, and fish from our lake. My kitchen is committed to taking advantage of the fresh, local ingredients and we try to really allow the quality of what we use to come through in the dishes."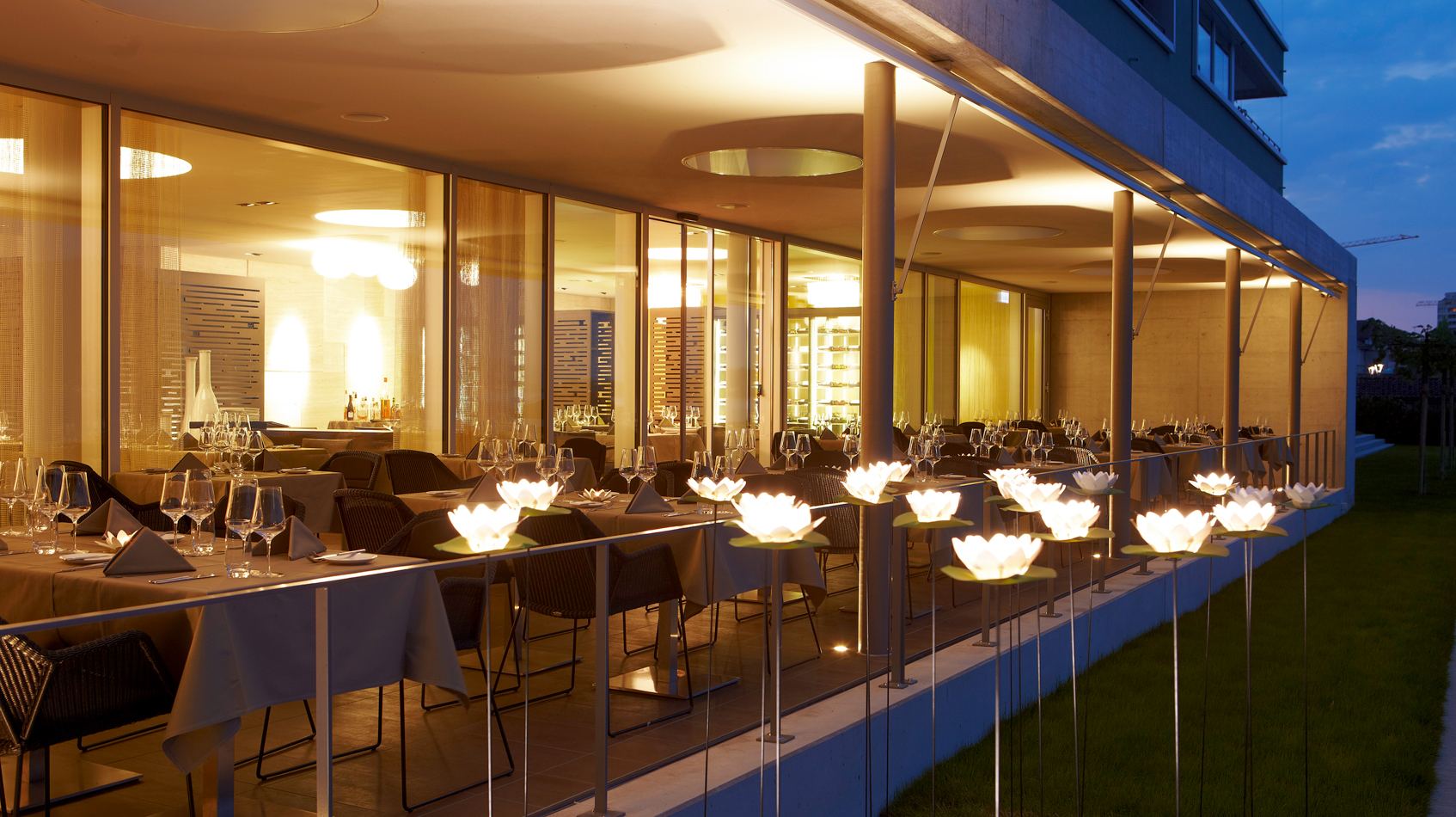 At the restaurant do you have a signature dish, and what is it?
"Our chocolate cake with Swiss Cru Sauvage chocolate and sorbet of braised pineapple or the beef tartar Belvédère, which we serve with fillet of beef from the region, frothy egg and herb brioche. These are two signature dishes that we've found to be very popular."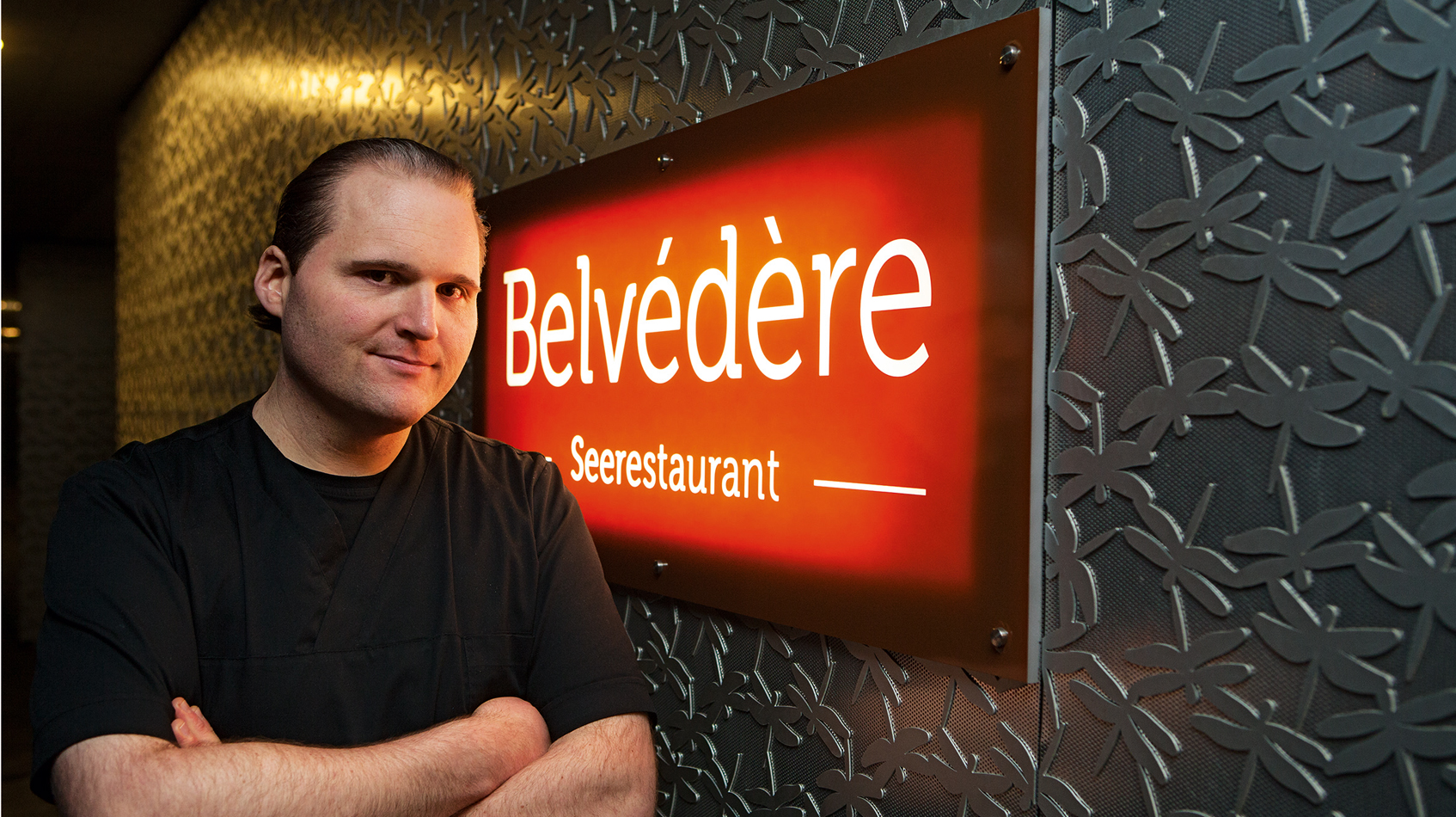 The restaurant is idyllically located next to Lake Lucerne, how does that inform the menu?
Regional products are a very important part of our restaurant. Whenever possible we source fish from the Lake Lucerne including whitefish, pike or lake trout."
There are some very good Swiss wines; do you often pair them with your cooking?
"Switzerland has very good wines and we always have a nice selection from the various wine regions in our cellar – for example, wines from Wallis, Bündner Herrschaft and Ticino. Of course, we're not restricted to Swiss wine – we also have a nice selection of the best wines of Europe."
Where have you eaten that has been truly exceptional?
"Andreas Caminada's restaurant, Schauenstein. It's a 3 Michelin star restaurant in Domleschg, Switzerland."
Discover Fabian Inderbitzin's acclaimed creations for yourself at the Seerestaurant Belvédère, part of our Luxury Gold by Insight Vacations "Majestic Switzerland" journey.