Located on Church Street in the little town of Le Breuil-en-Auge, is award-wining restaurant, Le Dauphin, or 'The Dolphin'. Framed by light cinnamon colored beams that would be described as 'Tudor' were they a few hundred miles north, Le Dauphin's humble and provincial exterior belie a magnetism that's very much international (and royal) in scale. This is due to the Gallic genius of Regis Lecomte, who ran the restaurant here for over three decades before handing over to his protégé, Mathieu Le Guillois. Both have an irrepressible passion for the region's riches, not to mention the fruits of the sea, and seek to do them justice in the kitchen.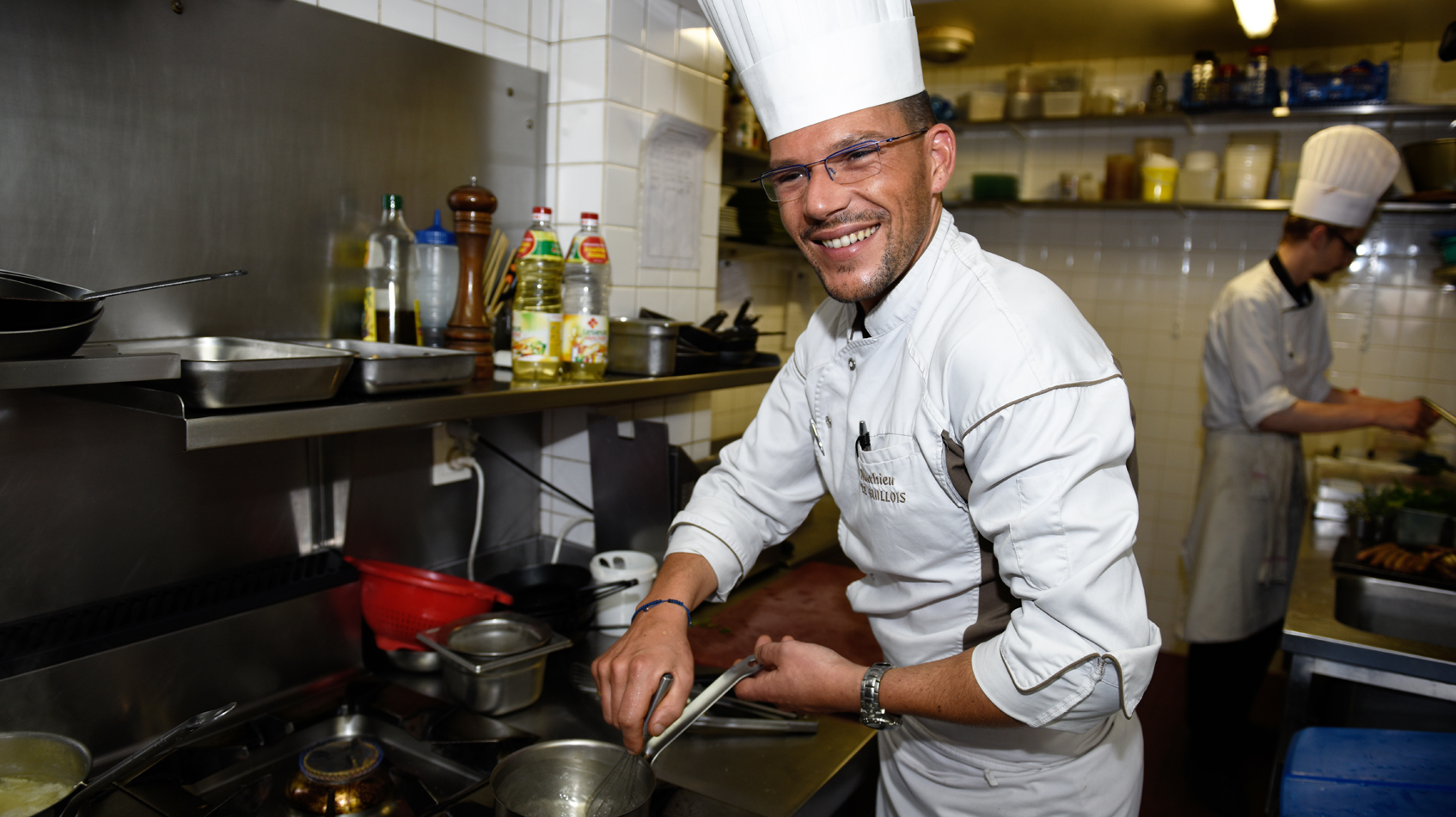 Born in Bayeux, Calvados in 1982, Le Guillois' immersion in local food certainly began early. Raised on a homely diet of wholemeal flour pancakes and home-made cheese soufflés, it wasn't long before he was winning awards in his own kitchen; years later ending up a young star in Relais Louis XIII – one of the finest restaurants in Paris – specializing in the food 'of the regions'.
Finally, in 2014, Mathieu Le Guillois took the reins at Le Dauphin. It's a great opportunity for him to put his personal theories on food to the test, one of which involves a foodie sixth sense: "I believe it's the role of a chef to tease out the best in local produce. To do well in the kitchen you need knowledge about preparation, cooking and seasoning. But to be amazing you must have a feeling for them; some form of intuition at the very least."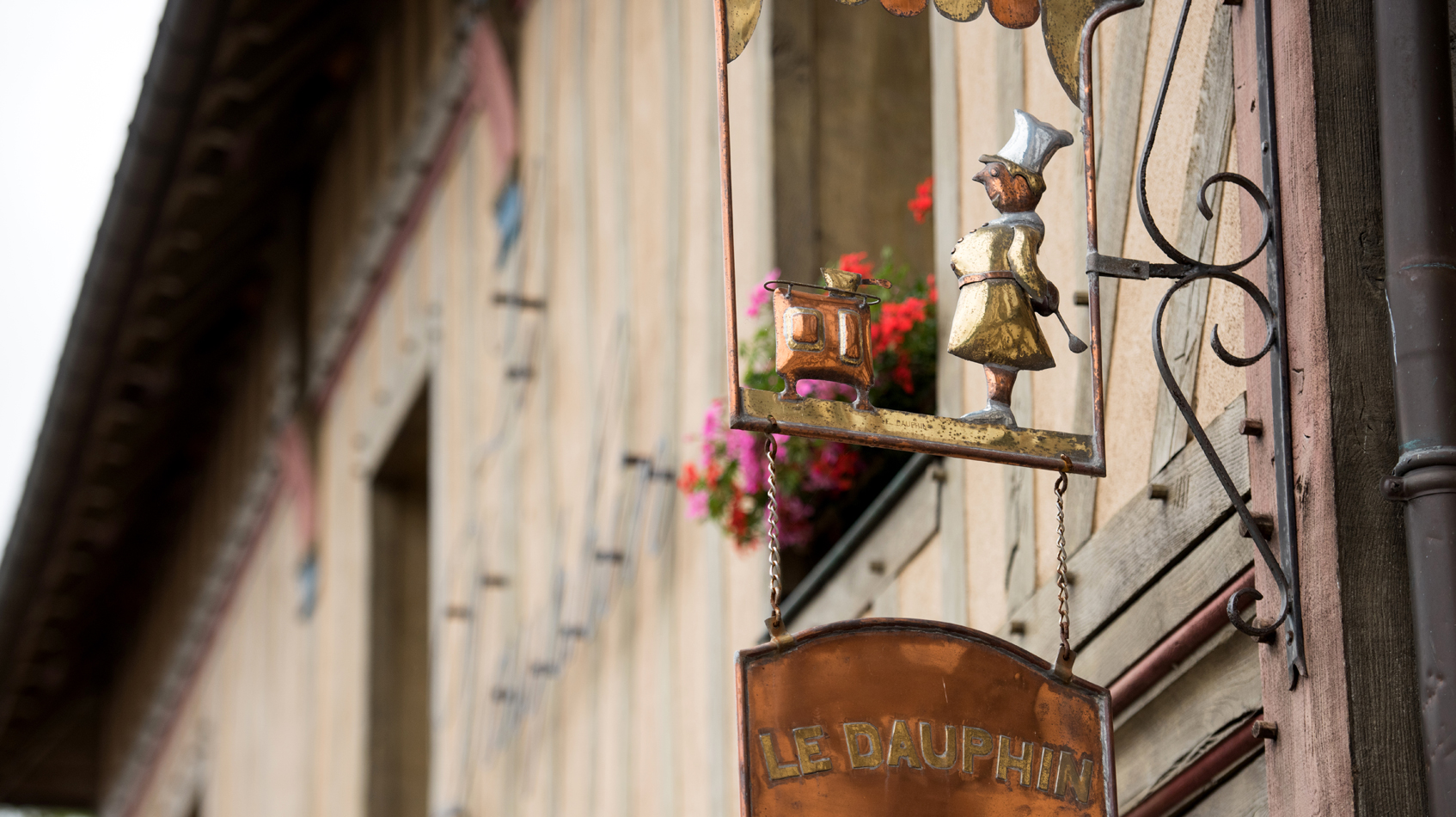 Localism isn't just a glib sound bite to the Norman chef. He models much of his food on the local landscapes and seascapes, keeping the 'cultural patrimony' of the area in the forefront of his mind at all times when sourcing ingredients. "One of our menus is called 'Saveur du Terroir' (essence of the land) and it changes with the seasons", Le Guillois notes, demonstrating how closely the restaurant's menu mirrors both place and time.
Le Guillois is also keen to emphasize the shades of continuity still present at Le Dauphin after taking over from Regis Lecomte. Both chefs love to stoke an esprit de corps among guests and both let the idea of a 'cuisine bourgeoise' play a central role in their menus, something a less confident chef might attempt to avoid. Indeed, the only real difference between Le Guillois and his predecessor seems to be that the former wants to accentuate the flavors of each ingredient even further.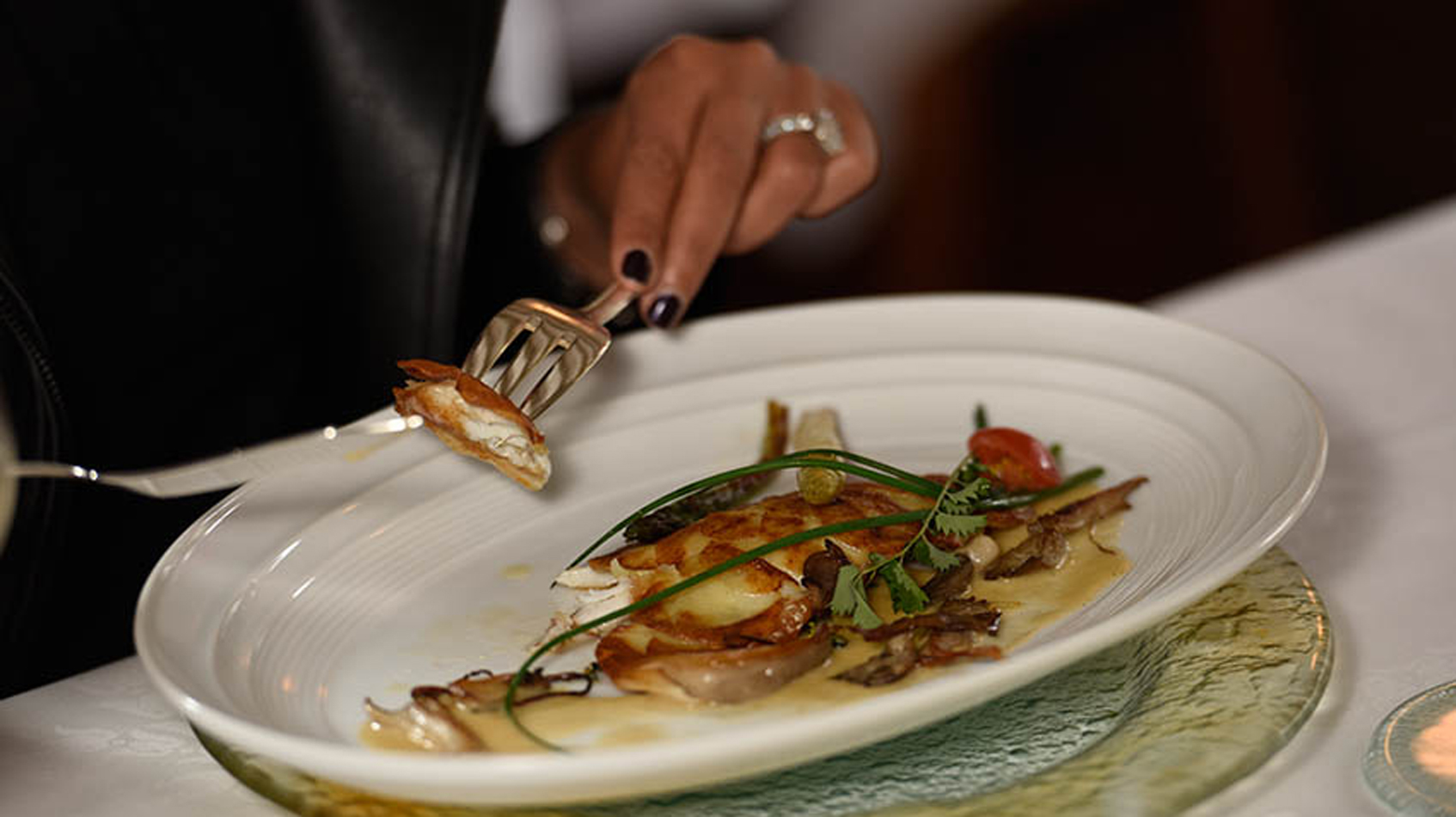 Stressing flavors doesn't have to mean complication, however. One of Le Guillois' favorite dishes is quite simple: a pear cooked in cider. In many ways, as the Norman has matured, he's grown to prefer elemental dishes to overcomplicated ones, remarking that "I no longer try to combine any more than three flavors on the same plate". Perhaps it's an attitude garnered from relatively easy yet delicious native dishes such as Poulet Vallee d'Auge, essentially chicken cooked in cider, cream and calvados.
In fact, the only thing Le Guillois seems to prefer complicated is an oyster. He insists the best must be sourced from Mr Taillepied, 100km to the West in Isigny sur Mer, grilled on a skewer with some chipolatas and herbs, and then served in the shell on a fondant of tender, young leeks cooked in salted butter.
Sample Chef Mathieu Le Gaullois' dishes for yourself at Le Dauphin on the French Elegance itinerary.