When we began developing our Wander Women tours, part of our aim was to connect our female travelers with inspiring women who are making a difference to their own local communities. In March, we launched the 13-day Venice & the Croatian Coast tour, taking women travel groups on an immersive adventure where they meet other women, and enjoy MAKE TRAVEL MATTER® Experiences as they explore the stunning coastline from Venice to Dubrovnik.
When creating the all-female tours, we carefully consider a diverse range of experiences that will interest women of all ages, but also highlight women working to make their part of the world better in some way. This provides our guests with an opportunity to celebrate female empowerment while immersing further into each place they visit.
In this third part of the Women Who Make Travel Matter series, we're focusing on female entrepreneurs Ana Teskera and Maja Šepetavec, who run Croatia's first cooperative brewery, Brlog in Zadar. Guests on the Venice & the Croatian Coast will meet these inspiring women at their tiny brewery on Day 6 of their guided tour.
A PROJECT BORNE OUT OF PASSION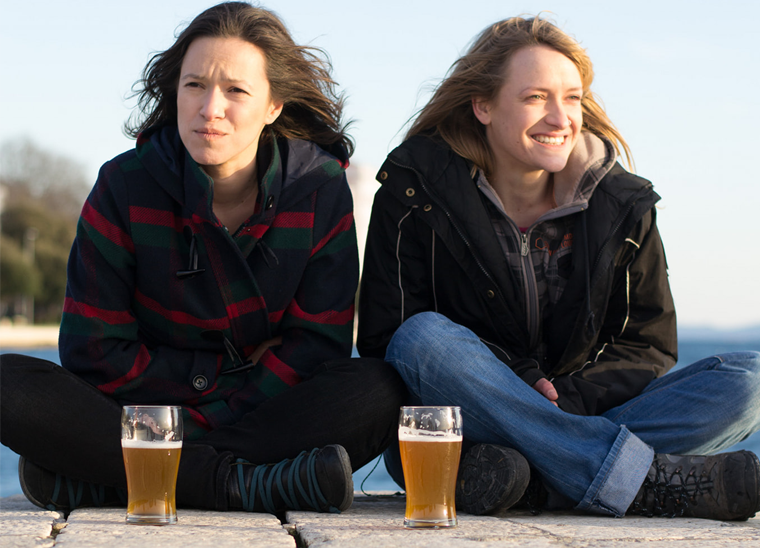 Ana Teskera and Maja Šepetavec grew up in Zadar, a coastal city where tourism is a huge part of the economy. Ana trained as an oenophile and was working locally in a winery, while Maja was working as a nanny. According to Ana, they were lucky as many people of their age couldn't find jobs, aside from seasonal tourism activities.
Initially, they began brewing beer in Ana's apartment. The two women explain that craft beer hadn't really exploded in Croatia and everyone drank expensive imported beers. Ana and Maja began a quest to find a beer that they really enjoyed, which led to them making their own in 2015. Friends began coming over regularly to enjoy the beer they had brewed and then they had the idea to turn an old fridge into a transformer, with a tap straight from the fridge.
A FRESH NEW OPPORTUNITY
When a crowdfunding academy (run by the United Nations Development Programme) was announced for Zagreb several months later, a friend recommended that Ana and Maja apply. They were accepted and began learning about crowdfunding, perfecting their pitch and devising the idea of a women-led cooperative brewery. Crowdfunding was also a new concept in Croatia, but Ana and Maja were hopeful that their idea for a cooperative brewery would encourage people to participate.
From the beginning, Ana and Maja were keen to defy any stereotypes. The pointed out that in fact, beer brewing has been the domain of women for thousands of years. In Egyptian and Andean societies, it was women who guided, protected and led this process, so they are merely invoking a long-standing tradition. More recently, brewing has become a male-dominated industry and people more commonly associate beer with men. Brlog, Ana and Maja's coastal brewery, helps to dismantle that notion.
BUILDING A COMMUNITY

The idea was to build a cooperative around them, to involve the community and establish a business that had a positive social impact. Ana expounds on her belief that the knowledge and skills of many people support the brewery each day, and how each member is proud of what they've created. Just like the women who come to visit during the Venice & the Croatian Coast guided tour, each member of the cooperative delights in seeing the process, soaking up the smells and sounds of the small brewery.
It took plenty of drive and commitment to make the dream become a reality. Maja came to live with Ana in her small apartment and that was where they ran the brewery and crowdfunding campaign from. The owners of the apartment threw them out for brewing beer on the property, but now they come around to drink beer at Brlog regularly. They both gave up their jobs and dedicated themselves to bringing Brlog to life. It wasn't long before the word was out and it seemed like everyone in Croatia was talking about them.
TASTING THE EXCELLENT BRLOG BEERS
When guests on the Venice & the Croatian Coast tour reach Brlog, they will meet Ana and Maja and hear many more stories about their journey over the past five years. They have overcome many challenges, including the coronavirus pandemic, and promoted social enterprise while doing so.
The word, Brlog, translates from Croatian as den, where a bear sleeps. Ana and Maja want it to be cosy, welcoming and warm, a special place where people feel welcomed.
Ana explains that it is different to other brewery tours, as the guests aren't just walking amid huge shiny machinery. They actually see the beer being brewed and how hard they work to make it happen. Maja spends more time on the production side, while Ana deals with the business, so female travelers get to see them both working in the business they created from the ground up.
Travelers will take a seat just outside the brewery on the tables set up by Ana, Maja and the cooperative members. There they can sample Blondie, the women's first beer, their high quality pale ale made with four different hops and three malt varieties and no preservatives. Disobedience, Brlog's red ale, which smells like a meadow on a summer's day, is also popular. Each month, they offer small batch beers, with flavors such as fennel and coriander, or chocolate.
Other local produce and drinks are served at the brewery, from local wine brewed by Ana's family to 100% tangerine juice, which can't be found anywhere else. Excellent taste and sourcing are of utmost importance here, as Ana says, she would rather have less of something than compromise on quality. It's important to be able to stand
SETTING AN EXAMPLE
Female entrepreneurship is not common in Croatia, never mind Zadar, where Ana and Maja have established Brlog. Ana says that people are still surprised when they meet her in a suit, but the two women aim to lead by example, not just talk about it.
In 2018, the European arm of the International Cooperatives Alliance named Brlog the best European Cooperative in terms of gender equality. Their Facebook page has more female followers than men, but both women say they don't discourage men – they simply are happy to see some more balance.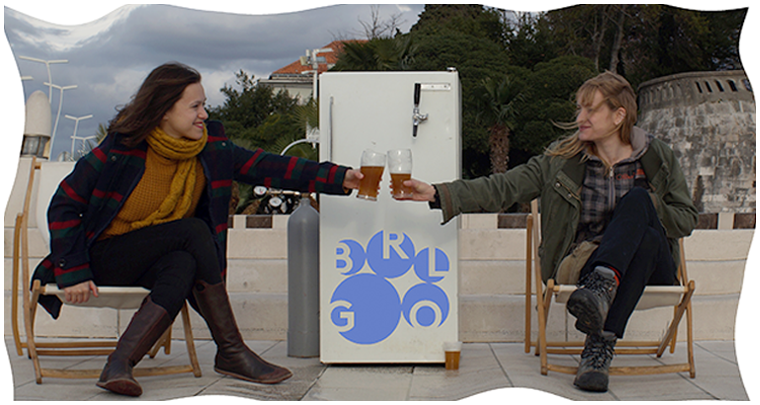 The core values of Brlog are trust, responsibility and having a social impact. They speak about how central empathy is to their business and believe that's the one of the key traits that appealed to investors. The people working in the cooperative are not employees, they have ownership of the project too. Ana says that if they want to move into a different role in the business, because they find something they're interested in, that's something they can make happen.
Ana and Maja have shown how a group of people with various talents can bring development to their community. They fundamentally believe that if they can do it, anyone can.
MAKE TRAVEL A FORCE FOR GOOD WITH INSIGHT VACATIONS
On the Venice & the Croatian Coast tour, we have included eight MAKE TRAVEL MATTER® Experiences, carefully chosen to align with the United Nations Sustainable Development Goals. While in Zadar, the women traveling together on the Venice & the Croatian Coast tour will see how Brlog are advancing the UN's Sustainable Development Goal 5: Gender Equality.
Other MAKE TRAVEL MATTER® Experiences on the guided tour include a visit to the Fonda Fish Farm, where important conservation work is carried out in the Gulf of Piran and discovering more about silk traditions and customs in the Konavle region with artist Antonia Ruskovic Radonic.
Insight Vacations is a founding member of the TreadRight Foundation, an organization formed by the family of brands in the Travel Corporation to make travel a force for good. By traveling with Insight Vacations, you are choosing a more sustainable way to travel and helping protect the three pillars of TreadRight Org: People, Wildlife and the Planet. We invite our guests to take the pledge.
Join Insight Vacations women-only tour to Venice & the Croatian Coast to meet Ana and Maja and taste their incredible craft beer in the historic city of Zadar, just moments away from the Sea Organ.