An Interview with our Head of Travel Experiences Claire Hanney.
In your own words can you describe the role you have at Insight Vacations?
I usually say I have THE best job at Insight Vacations and this past year where we have brought so much innovation to group touring I'm more convinced of that than ever. In essence I use my 15 years of experience in the travel industry to put together vacations of a lifetime for our guests. I lead a passionate team that develops and curates experiences for our tours.
You mention innovations at Insight Vacations this past year, can you tell us more about them?
The Pandemic has had a profound effect on our industry and our personal lives, however, there have been some silver linings, as a business we were able to pivot or accelerate developments to ensure we could continue to give our guests the very best vacations. One such example is our industry leading Wellbeing Directors . The Well-being Director is personally responsible for ensuring that Covid-19 protocols are adhered to, which gives our Travel Directors the time to focus on their primary role which is to lead our trips.
Can you also tell us about what else is new for 2021?
At Insight Vacations, we've been creating unforgettable tours for over 40 years, our usual groups are an average of 33 and never more than 40 guests. In recent years our trade partners have given us feedback that there is a real appetite for smaller group departures. 2020 gave us the opportunity to launch our Small Group Departures.
Small Group Departures are everything you can expect from one of our normal trips but with a maximum of 24 guests. Available on all Insight Vacations trips, Small Group departures give our guests the opportunity to enjoy plenty of space on their journey.
Can you tell us a little more about Small Group Departures?
Our small groups allow for faster and smoother travel for our guests. Disembarking our Insight customized coach is quicker and there are less hold-ups, meaning more time to explore with one of our local experts. Spend less time waiting around, enjoy more fantastic moments with your travel companions, and receive more personal attention from your Travel Director and Well-Being Director as you discover your destination.
What would you say to seasoned group travelers who enjoy a larger group?
That there is an option at Insight Vacations to suit each need! No matter what part of the world you visit, you will join a group of like-minded travelers to share unforgettable travel moments with people from around the English-speaking world.
Can you tell us about Small Private Groups?
I am SO excited about this innovation. Small Private Groups are available to groups of 12 or more (subject to availability) by privatizing a trip or departure. What could be better than traveling on a roomy private coach with a private Travel Director in your own private travel bubble.  Small Private Groups are an opportunity to book a trip of interest and travel exclusively with your friends and family. Have peace of mind while you travel with people you know and with our elevated hygiene standards and protocol.
What is your favorite experience on one of Insight Vacation's trips?
Well, that is a very hard question, it would be like picking between children! If I was really pushed, I'd say visiting Pintxo bars in San Sebastian, which we usually do in smaller groups on all our trips to ensure a more authentic experience with the locals.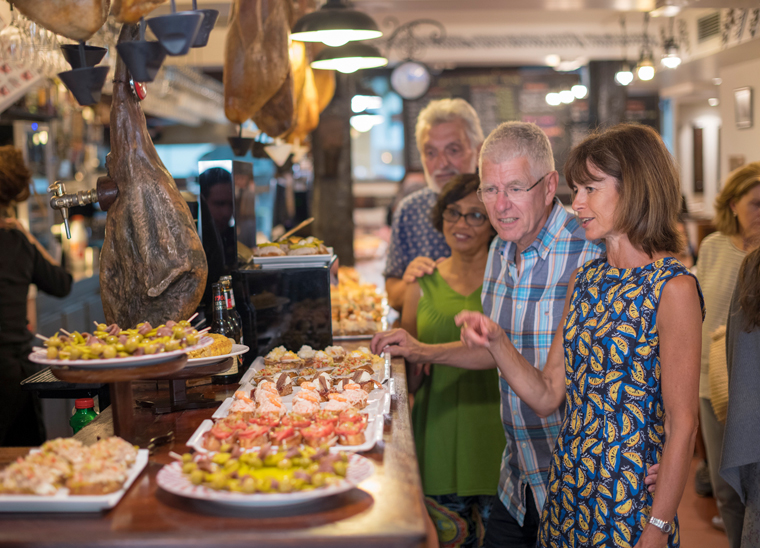 Can you tell us where you're going next?
If you check back in a few weeks we've got a special Women's Day announcement. Watch this space!