Travel is back and so is Bond! "No Time to Die", the 25th installment of the James Bond series, has finally opened in theatres after an 18-month delay. All of us at Insight are very excited because, as well as the action, suspense and romance, with any Bond film you are always transported to the most amazing locations. For us travelers, these fantastic destinations are just as enthralling as the plot twists and are guaranteed to inspire anyone who watches to start thinking about their next vacation.
Of course, we don't expect guests on our Insight premium guided tours to single-handedly save the world, nor do we cater for high-speed car chases, but we certainly promise a blockbuster vacation, packed full with stylish hotels, delicious dining and huge amounts of fun.
So come on Bond fans, why not follow in the footsteps of 007 and check out these fantastic locations featured in the film?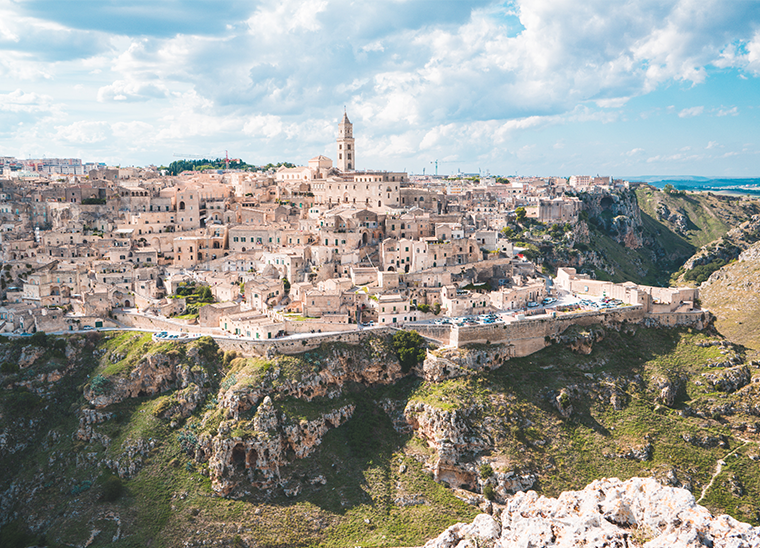 Frequently escaping to Italy in his movies, Bond is a true lover of this beautiful, romantic country. In No Time to Die it is the striking town of Matera, with its fascinating rocky dwellings built into the hills, that provides the stand-out location. Featuring heavily in the trailer, the historic town with its dramatic roads and narrow streets is the perfect setting for the obligatory car chase, providing a dramatic backdrop as Bond, in his beloved Aston Martin DB5, out maneuvers the baddies.
This may be Bond's first time here, however Matera has frequently featured in major films thanks to its unique and intriguing features, and you may well recognize the town as the biblical backdrop for the film 'The Passion of the Christ.' Why not take a visit to Matera on our Country Roads of Puglia & the Neapolitan Riviera, Grand Italy & Sicily and Country Roads of Southern Italy & Sicily premium guided tours. Join a Local Expert for an in-depth exploration of the UNESCO World Heritage Site of Sassi, an intricate labyrinth of cave dwellings, churches, staircases and arches was hewn out of the solid rock. These are the most extensive example of their kind in the Mediterranean and were inhabited by about 20,000 people up until 1950.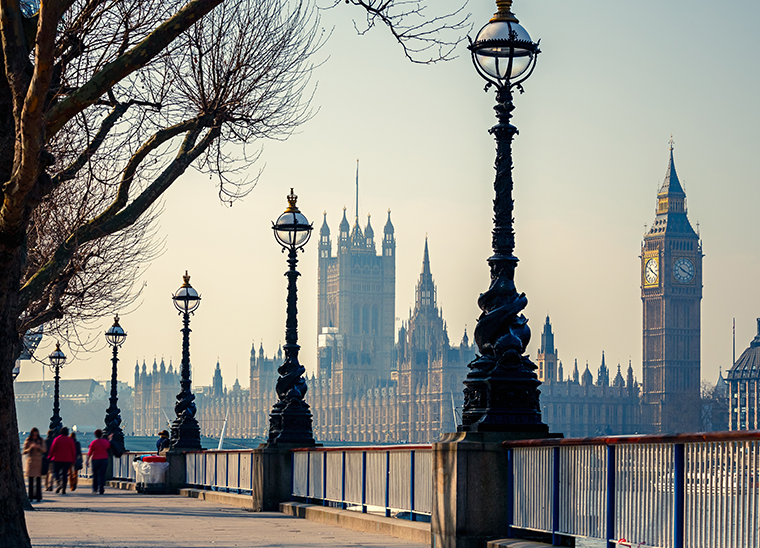 Home to 007, and the iconic MI6 building on the Albert Embankment where he works, London has always played an important role in Bond films. However, in No Time to Die, rather than being a host for big action set-pieces, the city this time is framed more as an emotional base, and a place to reminisce and reflect. Specific landmarks featured include the Hammersmith Bridge, a striking suspension bridge crossing the Thames in West London, where Bond and M meet, as well as the historic Ministry of Defense building, located in Whitehall in central London.
The perfect destination for every kind of traveler, whether you love history, culture, music, arts or the great outdoors, London counts Buckingham Palace, The Tower of London, Big Ben and the Houses of Parliament amongst its iconic landmarks.
To follow in the footsteps of James Bond we suggest you bookmark three of our great Insight premium guided tours that start and finish in the vibrant capital. Get the royal treatment during an 11-day tour of England, Scotland & Wales on our Best of Britain premium guided tour. Choose our Britain and Ireland Explorer 15-Day tour if you want to absorb the history and heritage of England, Scotland and Ireland, and on Elegance of Great Britain follow in the footsteps of historical figures and literary giants on a 13-day guided tour of Scotland and England.
Sip a martini, shaken not stirred, in the bar at your sophisticated London hotel and plan your tour of the city, or maybe extend your stay a few extra nights at the end of your tour? Bond fans can take time to visit the many iconic locations featured in the movie franchise; take a speedboat trip down the Thames, see the Houses of Parliament, walk Westminster Bridge and view the MI6 building just for starters.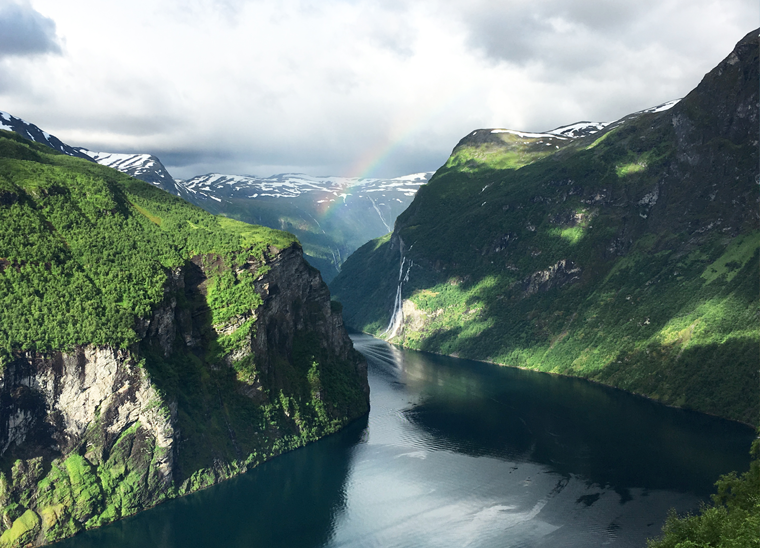 A frozen wonderland of breathtaking landscapes, lakes, forests, mountains, rolling tundra, fjords, glaciers – it is no wonder Norway is a popular location for blockbusters. In No Time to Die, the beautiful frozen lake of Nittedal and the dramatic North Atlantic Road are featured, two settings guaranteed to inspire you to discover more of Norway and Scandinavia.
Two key characters in the movie, Dr Madeleine Swann and her father Mr. White, are Scandinavian, so Norway is an important location for the story. The vast forests and mountains of the region also provide the perfect place to hide and make for breath-taking scenes.
If these dramatic landscapes leave you champing at the bit to visit Norway, there are many ways to explore this magic country and its Scandinavian neighbors in style with Insight. Spend 10 days and nights in Norway, and also explore Sweden and Finland, on the 20-day Grand Scandinavia premium guided tour. Cruise around islands of Norway's North Cape (mainland Europe's most northern point), visit a Sami national culture museum, and meet huskies and reindeer. Or try Spectacular Scandinavia and its Fjords, a 15-day voyage through Scandinavia's fjords and mountains, traveling through Denmark, Sweden and Norway. In Norway visit Geiranger, Fjærland and Fjordland, ride the Flåm Railway to Bergen and discover the capital Oslo.
Ready to travel again and travel in style with Insight?
If reading about these exciting destinations has inspired you to start planning your next dream vacation, take a look at our new interactive brochure and discover where to travel next. Our worldwide premium guided tours for 2022 and 2023 are now available to book. Enjoy stylish hotels, delicious dining and immersive experiences, meaning you get deeper into the heart of each destination and come away with more than just incredible photographs.