To mark Black History Month, we spoke to Tour Director Leon Burnette about the Pathways Project, which aims to eliminate the barriers of entry into the tourism industry for members of the Black, Indigenous, People of Color (BIPOC) and minority women communities.
The Pathways Project is supported by Insight Vacations through our TreadRight Foundation, and along with our sister brands at The Travel Corporation.
INTRODUCING LEON BURNETTE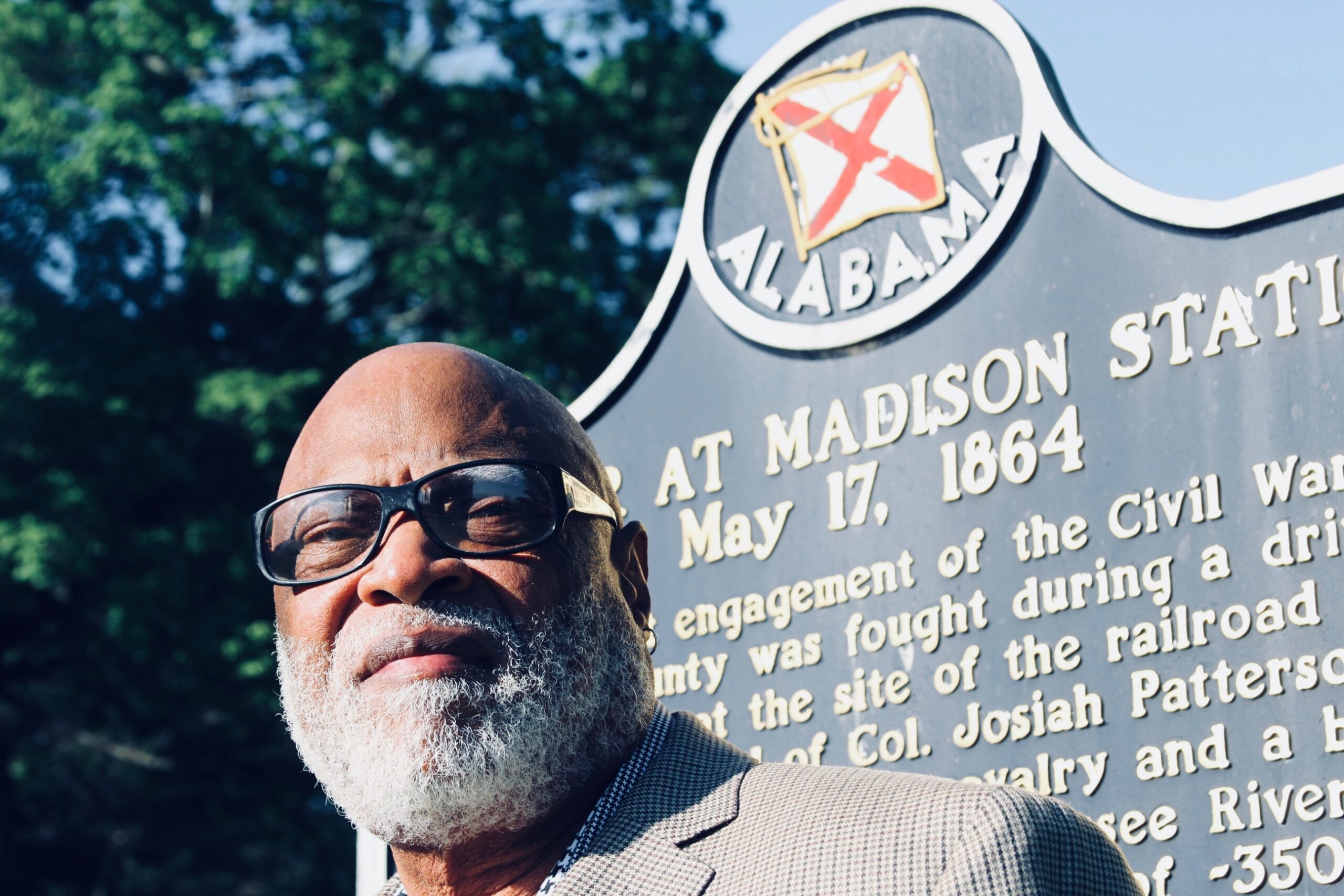 Born in Los Angeles, Leon loved music and travel from an early age. He pursued a music business career in college and worked almost every job in the industry before finding his niche, combining his love for music and travel as a concert Tour Manager. For close to 40 years, he traveled from city to city, met new people, and experienced diverse cultures. This is where his passion for travel, Black history, music and culture was nurtured.
"I loved encouraging people to travel – that's my passion, which is what led me to becoming a Tour Director," Leon tells us.
A keen activist, Leon is passionate about social justice and the civil rights movement. "As Tour Directors and tour operators, we can teach in real-time, in real places and real American history," he explains. "And these stories can address biases and tackle systemic injustices. We can share prejudices, tolerance, empathy and determination."
To learn more about Leon and his background, take a look at this this TreadRight Foundation Q&A
THE PATHWAYS PROJECT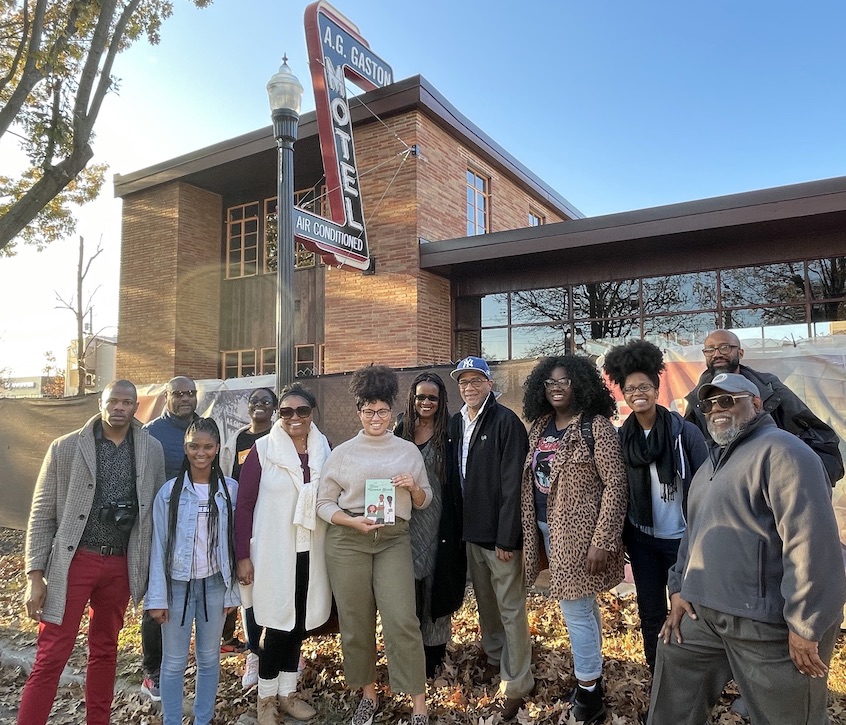 The Pathways Project is focused on eliminating the barriers of entry into the tourism industry for members of the Black, Indigenous, People of Color (BIPOC) and minority women communities through subsidized tourism training certification programs. This means that motivated and talented individuals can get the tools and experience they need to work as Tour Directors, Tour Guides, cultural storytellers and tourism entrepreneurs in locations around the world.
"We recognized that a lot BIPOC individuals don't know about the opportunities available in the tourism industry. There are many jobs and careers paths where they can use their talents. That's why we called it the Pathways Project," Leon explains. "Our team of experienced BIPOC instructors teach students how to lead, design, manage and sell tours that will attract more diverse audiences.
"It is a priority of ours to make sure members of the BIPOC community know that this is an industry they can get into. Our approach is to bring awareness about tourism career opportunities, recruit new individuals with diverse backgrounds and experiences, train them, connect them with jobs and mentor them as they grow in the industry."
DIVERSE VOICES AND PRESERVING HISTORY
"Diversifying the voices in travel and tourism is critical for creating greater racial equity, preserving history and increasing cultural understanding," Leon explains. "Tour guides are the interface between the tour operator and the guest, and essential to ensuring representation is a part of a destination's story.
"BIPOC travelers want to see and they want to learn, but they want it to be relevant. Cultural heritage tours, which might be a civil rights tour or Black history tour or an Indigenous American tour, should be led by those people.
"A lot of travel companies want to offer travel experiences that appeal to People of Color, but they have little knowledge on how. That's why it is important to have not only BIPOC Tour Directors and Tour Guides, but People of Color that are designing and marketing tours for these companies."
CREATING ROLES AND ROLES MODELS
In an industry that is around 82% white and mostly made up of retired women, there are many barriers to entry for People of Color. Work is seasonal, often part-time and requires a lot of flexibility to travel. Training to get certified is also very expensive, and as Leon highlights: "In the Black society, Black individuals don't always have that choice."
Providing students with cost-effective tourism training programs is a key focus of the Pathways Project.
"If you come through our program and graduate, you are certified and qualified to lead any kind of tour you are offered," Leon explains.
"I came into tourism through the music industry with extensive experience, but I needed the credentials which took a lot of time and a lot of money. Then you must put your picture on the resume which often doesn't leave People of Color at the front of the pack.
"Conscious or unconscious, there are a lot of biases in this industry. So, we're trying to eliminate all the barriers to entry – whether it's lack of money, training, or representation.
"Fostering entrepreneurship is also extremely important. We want people who come into our program and don't want to be (or can't be) a Tour Director to learn how to operate a tour company and tell their story."
STRATEGIC CITY PARTNERSHIPS
"We're going forward with strategic city partnerships that help prime individuals (including African Americans, Indigenous Americans, Hispanic Americans) to be able to tell the story of those cities," Leon says.
"For example, we will be working with the city of Charlottesville, Virginia. It's a great place, but it's been tarnished with racial strife. We'll be working with the visitors bureau, recruiting people to be able to tell the whole story of Charlottesville, be that African American history, Spanish history and so forth.
"We'll be training people to create tours of relevance in Charlottesville and also training Tour Directors. We're also working with the city of Montgomery, in Alabama. They're going to recruit as a workforce initiative, because Alabama makes a lot of money on civil rights tourism."
SUCCESS TO DATE AND HOPES FOR 2023
"So far it is our entrepreneurs who are leading the charge and doing things in industry. We have a big push for this year to find more Tour Directors and Tour Guides," Leon explains. "For the last year and a half, we've been just building the groundwork. But now people know we're here."
"This year we will see the Pathways Project going to another level. We already have 20 graduates, but this is going to be our year that we plan to put at least 25 new Tour Directors in the field, and to also develop new businesses with support from states and cities. We've also secured some exciting partnerships which will see outreach greatly widen. This includes a marketing partnership with Black Wall Street, a community of around 900,000 African Americans."
LEON'S ADVICE TO PEOPLE KEEN TO JOIN THE INDUSTRY
"My advice to all People of Color is, if you want to get into the travel industry, contact the Pathways Project and enrol in our free online travel program. We will teach you the industry, and when you come out, we will help you find which direction you want to go."
GRADUATES OF THE PATHWAYS PROJECT SHARE THEIR STORIES
Lauren
"What I love about travel is that moment I'm seated on the plane, ascending above buildings, houses, and cars start looking like little ants. Any life troubles shrink as I see it's such a big world with endless possibilities, beautiful places, people and experiences," says Lauren.
"The beauty of the Pathways Project is that it opened my eyes to the possibility of someone like me being able to represent the stories being told and the wondrous experiences yet to be beheld.
"I'm very excited about embarking on this journey as a Tour Director. I look forward to creating unique experiences for our guests, learning about different cities, and connecting with remarkable people.
"Many People of Color are unaware that this opportunity exists for them. However, once you find out about it, my advice would be to have an open mind and be patient with yourself. We can sometimes grow into the shoes that we are to wear."
Steve
"In one of my previous careers, I was fortunate to travel the world with The Commodores and other entertainers. Travel is the best learning tool!" says Steve.
"My connection with the Pathways Project is that Leon Burnett (Mr. B) is my mentor, with whom I had the pleasure of working with The Commodores. A few years ago, Leon approached me about joining the tourism industry through the Pathways Project. After many conversations and research I was convinced that the entrepreneurship portion was interesting. The online test and Boot Camp were excellent. With my experience in marketing, radio broadcasting/management, and business ownership, this was a no-brainer, but it couldn't be a reality without Mr. B as a partner.
"Our mission at Civil Rights Trail Tours is to recruit minorities, widen the industry's vision, and open new avenues to interested persons. More incredible things are ahead! It's a great feeling the sense of accomplishment."
Dr. Anne
"Travel has always been a meaningful way to connect, learn, and restore faith in humanity. I've been to 58 countries, curating and traveling with youth since 2013, and studied it formally," says Dr. Anne.
"The Pathways Project was unique because seeing other Black professionals gave me confidence that I was on the right path. Adding another skillset of being a formal Tour Guide to my travel resume alongside passionate souls all trying to find their way to freedom felt like joining a travel renaissance that is sorely needed now more than ever.
"Among other projects I source schools in under-resourced communities that want to incorporate travel into their senior and class trip programs affordably. I also host workshop and am creating a course to teach people how to properly plan authentic, bespoke, and personalized travel experiences: The Voluptuary.com
"My advice for anyone from an underrepresented community who wants to pursue their dreams of working in travel is to be aware of the gaps in the industry and stay true to who you are and your values while building your brand. Integrity and knowledge never go out of style and are a REAL influence."
Miles
"My first thought is, "Wow, I get paid to travel. What A life hack!" Connecting with people from around the country while traveling, learning, and exploring amazing cities is by far my favorite aspect of travel," says Miles.
"The Pathways Project has given me a new career path to freedom. Gaining exposure and acceptance in the travel and tourism industry has ignited a light in me to learn, share and grow in this field. My main focus is to become a great storyteller and educator to all participants on the tours I lead. I am exploring the other areas of travel, such as tour operator, it is a goal of mine to create my custom tours.
"Words I would share with the BIPOC community is "Get out and share your story. You are an inspiration to all. Follow your pathways to greatness. I am living proof."
Laura
"To me, there is no greater education than travel. Exposure to the wonders of cultures, nature, cuisine, and architecture opens unexplored doors and alters your perspective on life," says Laura.
"The Pathways Project is a gateway to discovery. For travel ambassadors, students, and adults, Mr. Burnette has awakened new dreams and added credence to the adage, "The Sky Is the Limit!" For me, it has truly opened new doors of opportunity and offered a new and exciting lease on life.
"My new profession is the fulfillment of a lifelong dream. I now have the opportunity to travel in person and educate countless students and adults on their environment and the many, multifaceted wonders of our world.
"There is an entire field of dreams awaiting all People of Color who wish to explore the travel and tourism industry. From being a lead ambassador, to crafting tours to expand your own business ideas, this is an opportunity that can take you there."