The tragic news from Brussels has saddened our hearts and filled the media with scenes of havoc and despair. We feel deep sorrow for the loss of those innocent souls but also anger for the attack on our culture and the values we hold dear. This is made all the more painful because of the senseless nature of these crimes and apparent lack of any real gain for the perpetrators.
I understand perfectly well that incidents such as Brussels can create a feeling of apprehension and fear, which may cause some travellers to give second thoughts to their plans, but it is a misconception that Europe is closed for business – it remains open and ready to welcome visitors. Day-to-day life for the continent's residents carries on very much as usual.
As a business with travel at our heart, the safety, security, comfort and enjoyment of our guests underpins everything we do. The future is of course unknown but every detail is constantly monitored and no Insight departures have been curtailed because we are able to adapt and react quickly to any eventuality. Today, we have groups in Belgium and all over Europe and we're confident guests will enjoy their experience and leave this wonderful continent with very happy memories at the end of their vacation.
So how can we help change the world for the better?
I'd like to pose a 'big' question about 'Our Purpose' as it brings you to the very essence of why you do what you do, either as an individual, a group or even a brand. Now, I can't answer for you personally, you'll have to work that one out for yourself, but I do have a pretty clear idea about the purpose of Insight Vacations, and it lies at the very heart of everything we do.
Our purpose is to encourage travel, to make introductions, to familiarise our guests with different cultures and to create unique shared experiences. In so doing, we will challenge the misconceptions, create a deeper understanding, build bridges and make the world a better place. This is our journey, our 'raison d'être'.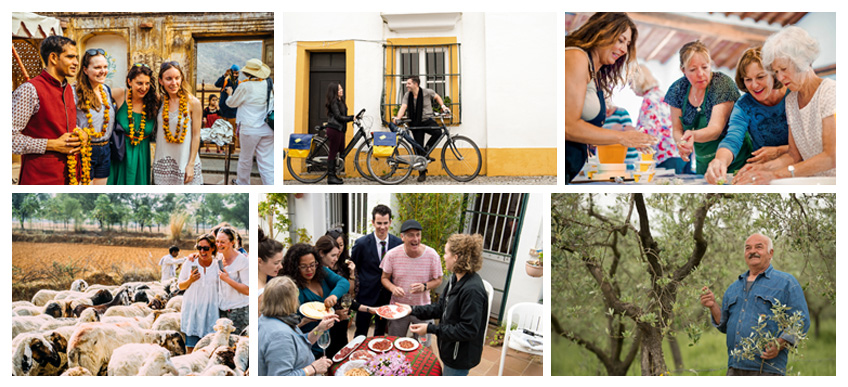 As we've seen with Brussels, people sitting at home are confronted by 24/7 bad news on TV and it's easy to miss the bigger picture entirely, instead being negatively influenced by narrow camera angles and 'on the spot' reporting. Trouble 'spots' are very often just that – highly localised incidents that have absolutely no immediate bearing on the day-to-day life or movement of the visitor or average resident of a city, region or country.
Take Paris, just five days after the incident, we had an Insight group in the city with travellers from Australia, the USA, Canada, the UK and Asia. They visited this wonderful destination without any curtailment of their planned experiences and activities. On their first evening they dined at a famous restaurant on the left bank and enjoyed a tour of the fabulous illuminations. The next day, they visited the Eiffel Tower and the Louvre, and that night they attended a spectacular cabaret with dinner at the Moulin Rouge. They were welcomed by Parisians everywhere they went and felt very much that they were contributing positively to making the world a better place. Tourism is vital to almost every destination in the world, so the greatest disservice we can give is to not travel.
Even Europe's 'migrant crisis', with its ever-present news crews and ostensibly mind-boggling numbers, will almost certainly be completely off our guests' radar when travelling. We care very much about the humanitarian issues involved but on the scale of the population of Europe – which is 500,000,000 – the numbers are relatively small. Insight alone plays host to 100,000 guests a year to the continent and not once have our itineraries been interrupted or disadvantaged by the migrant situation. We are highly flexible, nimble and unconstrained by routing and our Travelling Concierges, as we like to call them, are local experts with an intimate knowledge of each destination we visit. We also have the backup of hundreds of expert staff and management in the field in Europe.
Showing our support
Recently we announced that this coming summer, our Global Sales and Marketing Conference will be held in Paris. A hundred Insight employees will journey to the city of lights to experience everything this metropolis has to offer, and more. Individuals from around the world will be in attendance, representing offices in the United States, Australia, Canada, Singapore, Beijing, India, Brazil, the UK, Ireland and South Africa. To us, it was an obvious choice to meet in Paris!
At Insight Vacations, we commit to our purpose: to experience all destinations, broaden our horizons and expand our minds just as our guests would do on our journeys. I encourage you to escape the ordinary – join us and have the time of your life as well.
– John Boulding
Note: Insight guests on tour can contribute coins and unused change to the company's chosen charity, Medicins San Frontières, whose doctors and medical teams are undertaking amazing work with refugees in Europe and around the world.