Dear Traveler,
It has been said that while appreciation happens in the moment, gratitude comes only over time. These days, those of us at TTC – like travelers all around the world – are spending our time very differently than we had expected nor want to be doing right now.
With our travels put on hold, we would like to use this time to step back and reflect on the gift of travel, recalling some of the amazing places we have been, the wonder we have experienced and the people we have met.
This coming in the midst of the celebration of TTC's first 100 years, is unfortunate, but there will be another time for that in the future. We know that the gates of travel will open again, hopefully soon, and we very much look forward to that day, and to traveling again with you. For now, we would like share some of our stories and memories of ways travel has enriched our lives. We invite you to join us, recalling travels of your own, letting collective appreciation blossom into gratitude.
Brett Tollman – Chief Executive
TTC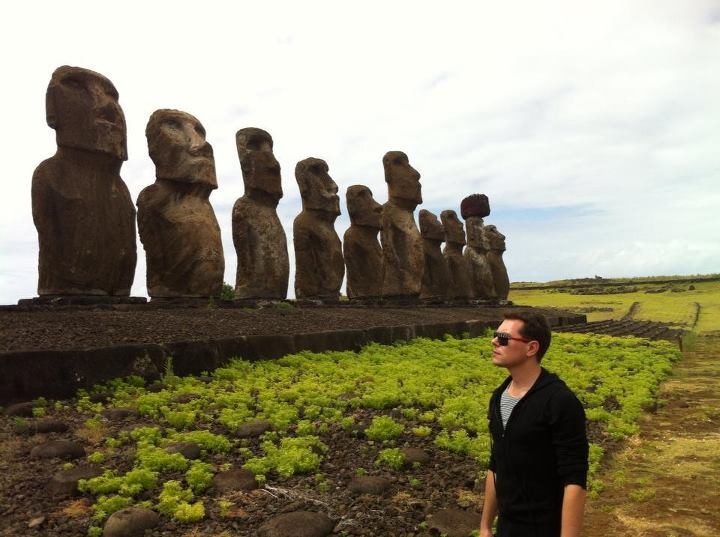 A few years ago, I was planning a trip to South America, which was to be my partner's first time to the continent. Having been there several times, I had made a list of iconic destinations: Peru, Argentina and Brazil. Seeing the list, my partner asked if we could also visit Easter Island.
I was perplexed, for beautiful and historical as it is, Easter Island rarely features on the itinerary of a first-time traveler to South America. He explained that his father, who had passed away tragically in his early 40's, had been an 'armchair traveler,' living out his travel dreams perusing copies of National Geographic. He had been fascinated by the stories of Easter Island – or Rapa Nui, as it was originally known – and had theorized over how they moved the gigantic ancient Moa statues. A miniature Moa had always adorned their fireplace mantle, and after his father's passing, my partner kept as a memento.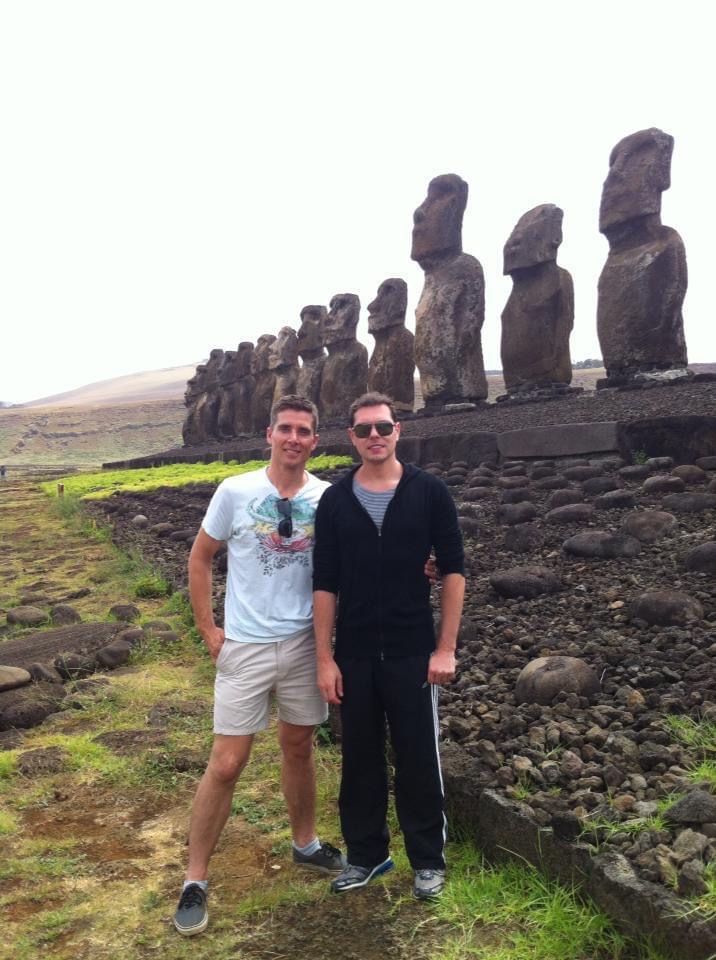 This opportunity to travel to Easter Island became a pilgrimage for my partner in honor of his late father. I am so grateful to have joined him as he explored Rapa Nui. We will both remember that journey for the rest of our lives.
Neil Rodgers – Managing Director
Adventure World Travel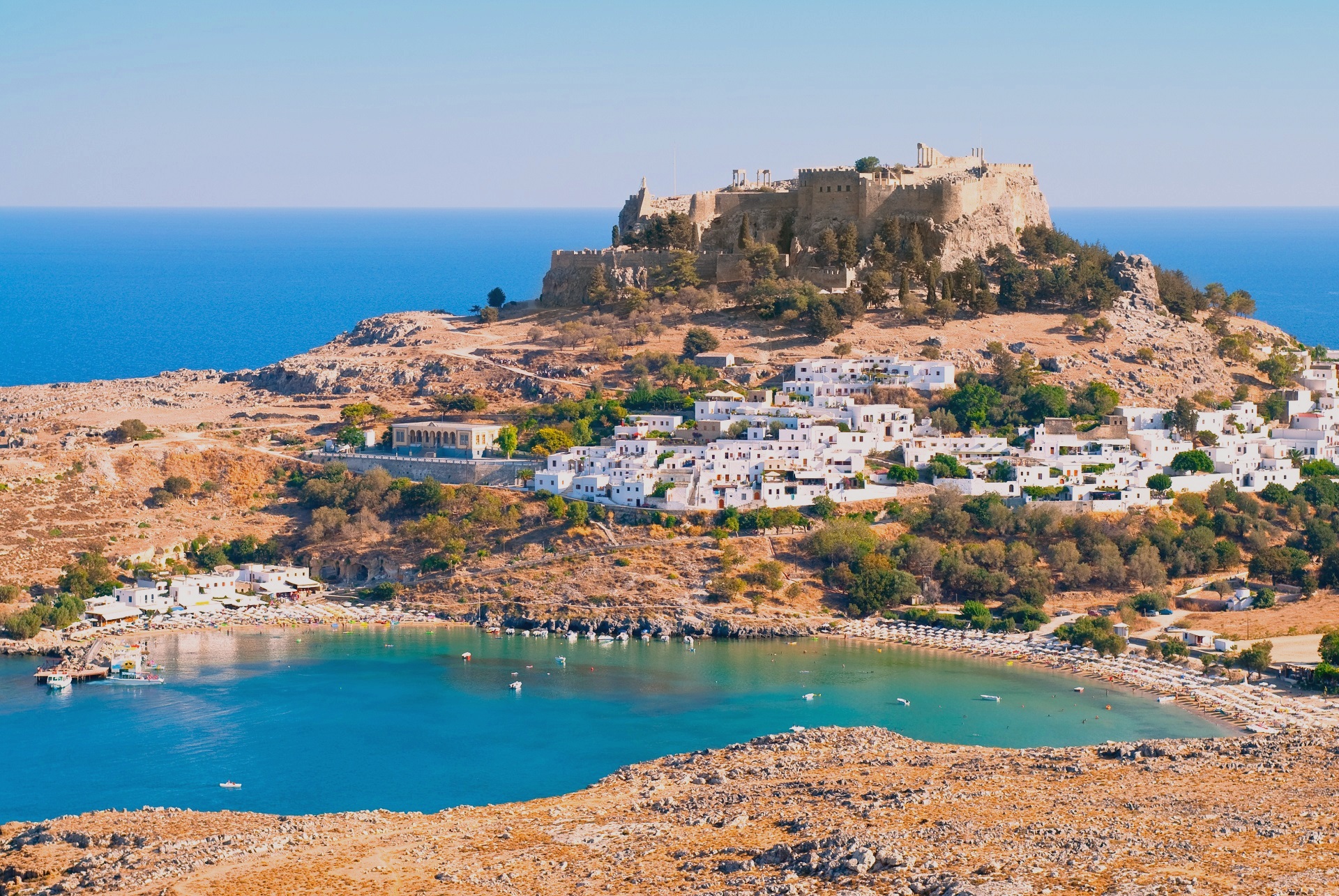 Greece, September 1988.
The plane doors opened. Walking down the steps engulfed in warm air, I squeeze my mother's hand in excitement! Our first journey abroad for what seems like an eternity.
Our destination? Lindos, Rhodes! Why? The simple turn of a glossy travel brochure page and the sight of an unforgettable single image.
Finally, on our way to the village of Lindos, eagerly scanning every detail of the landscape speeding by, I spot the outline of a fortress standing on a hill in the distance.  It catches my breath. My heart races. I hug my mum so tightly. As we approach a large curve in the road high above the sparkling sea and there it is… No words can describe that first glimpse, the first journey, the first love.
Who was to know I would be sitting here in my kitchen 32 years later reliving that very moment, overflowing with sentiment and gratitude?
Forever will I be grateful for my first trip to Greece. Grateful to the Greek people and my beloved Greek husband, family, colleagues and friends for embracing me – a Scot from the isle of Mull – as one of their own. Grateful to the Greek nation for its solidarity in the fight against Covid-19 and its ongoing efforts to ensure our esteemed international travelers can once again realize their dreams, and travel to Greece, just like I did 32 years ago.
Fiona Thomson Spanoudaki – Operations Senior Manager
Siva Travel Services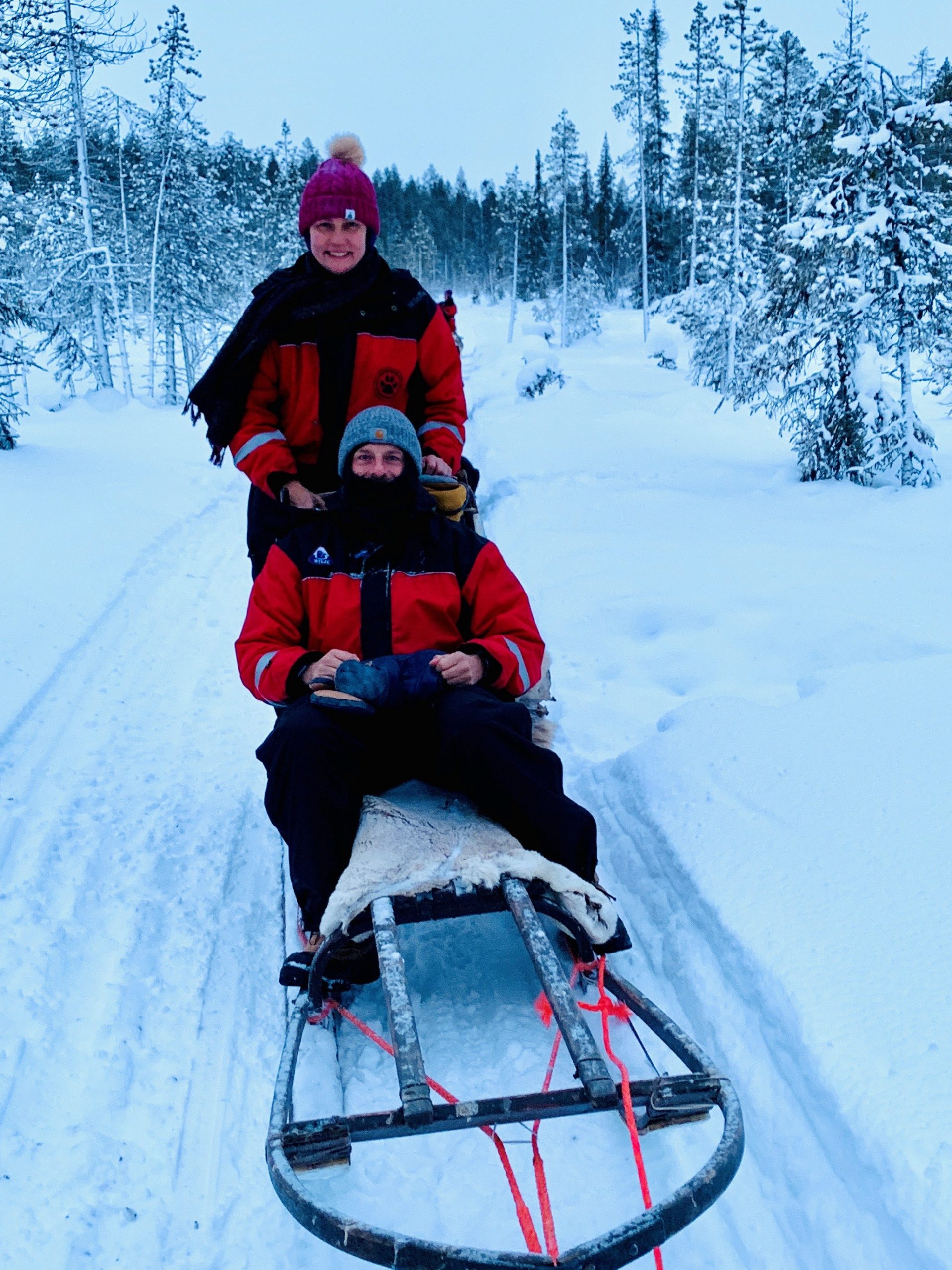 Over many years of traveling, I've developed a deep sense of respect for authentic cultural and nature-based experiences. With that respect comes gratitude for the rich and diverse cultures that we are so fortunate to visit.
A perfect example occurred recently when I was in Finland researching new adventures to add to Adventure World's Scandinavia program.  There I learned for the first time about the unique Sami culture – Europe's only Indigenous Peoples – from the Lapland region of Scandinavia. While visiting the Siida Sami Museum in the village of Inari, I learned how the Sami culture had been maligned over generations through inauthentic and exploitive tourist practices.
As I came to understand this, I found an opportunity to provide genuine, immersive tourism experiences that help travelers gain a deeper understanding and appreciation of Sami culture, while providing the Sami with a sustainable source of income.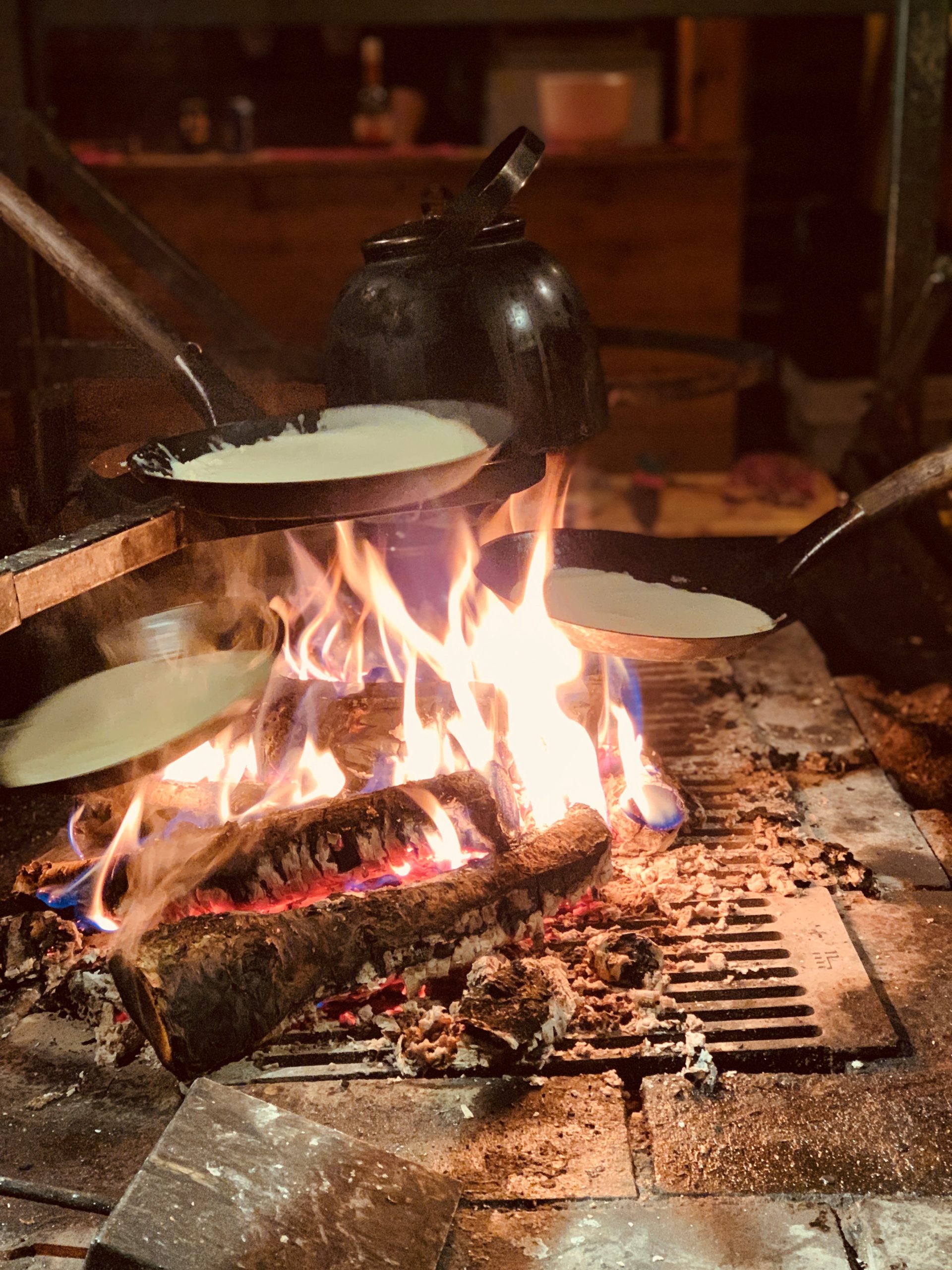 I am deeply grateful to the Sami people, as well as other indigenous communities, for allowing us to respectfully share their rich and unique cultures.
Andrew Hutchinson – Head of Product & Operations
Adventure World Travel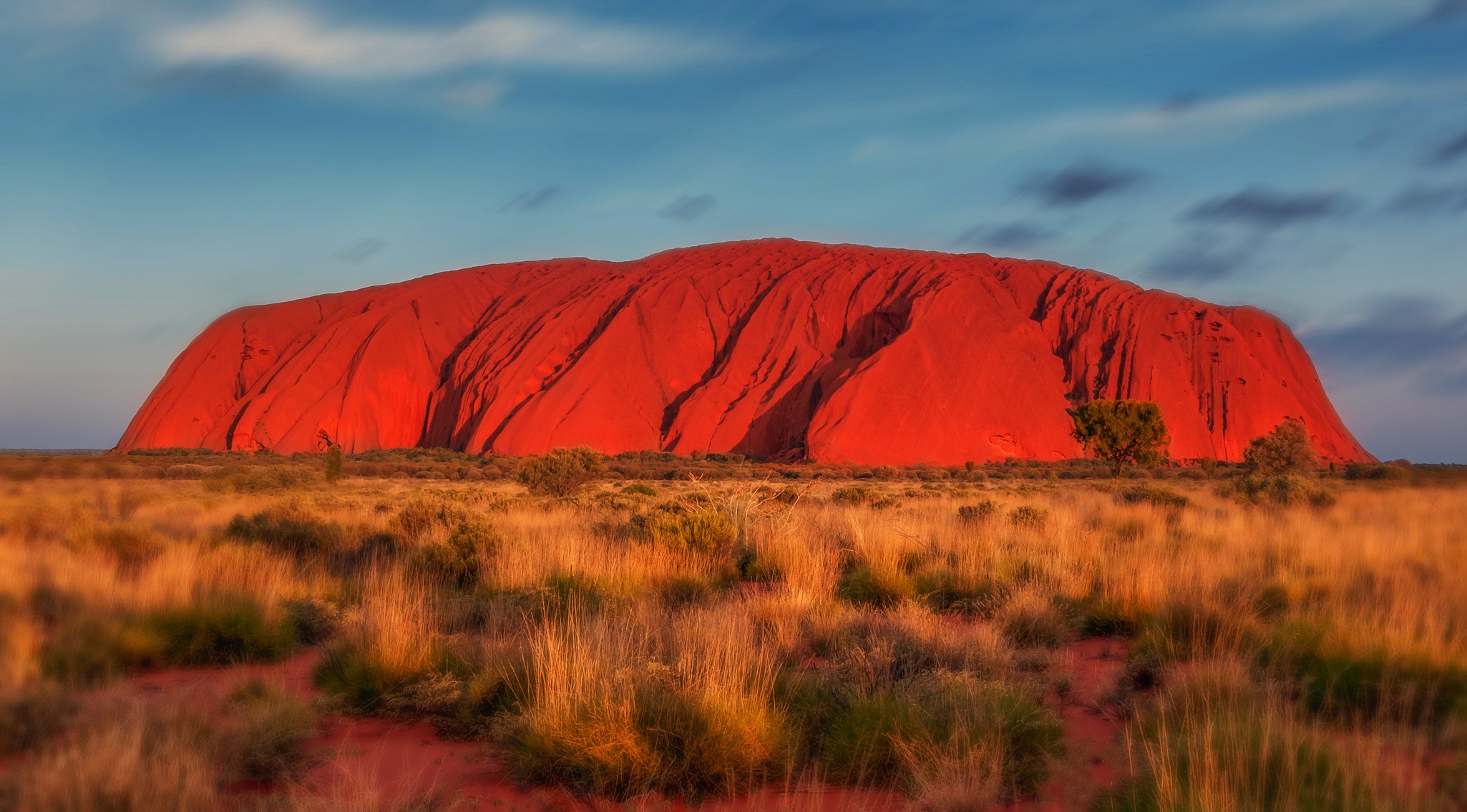 Having spent 18 years as a Travel Director with The Travel Corporation, it's hard to identify a single favorite place. If I had to choose, though, I would say Uluru Kata-Tjuta National Park.  Through my visits there I have become friends with the Anangu ladies, and recently I was invited to join them for a night camping in the bush to learn about Aboriginal Australian culture. It was truly an honor to sit with them around the fire, listening to stories that have been passed down for thousands of years.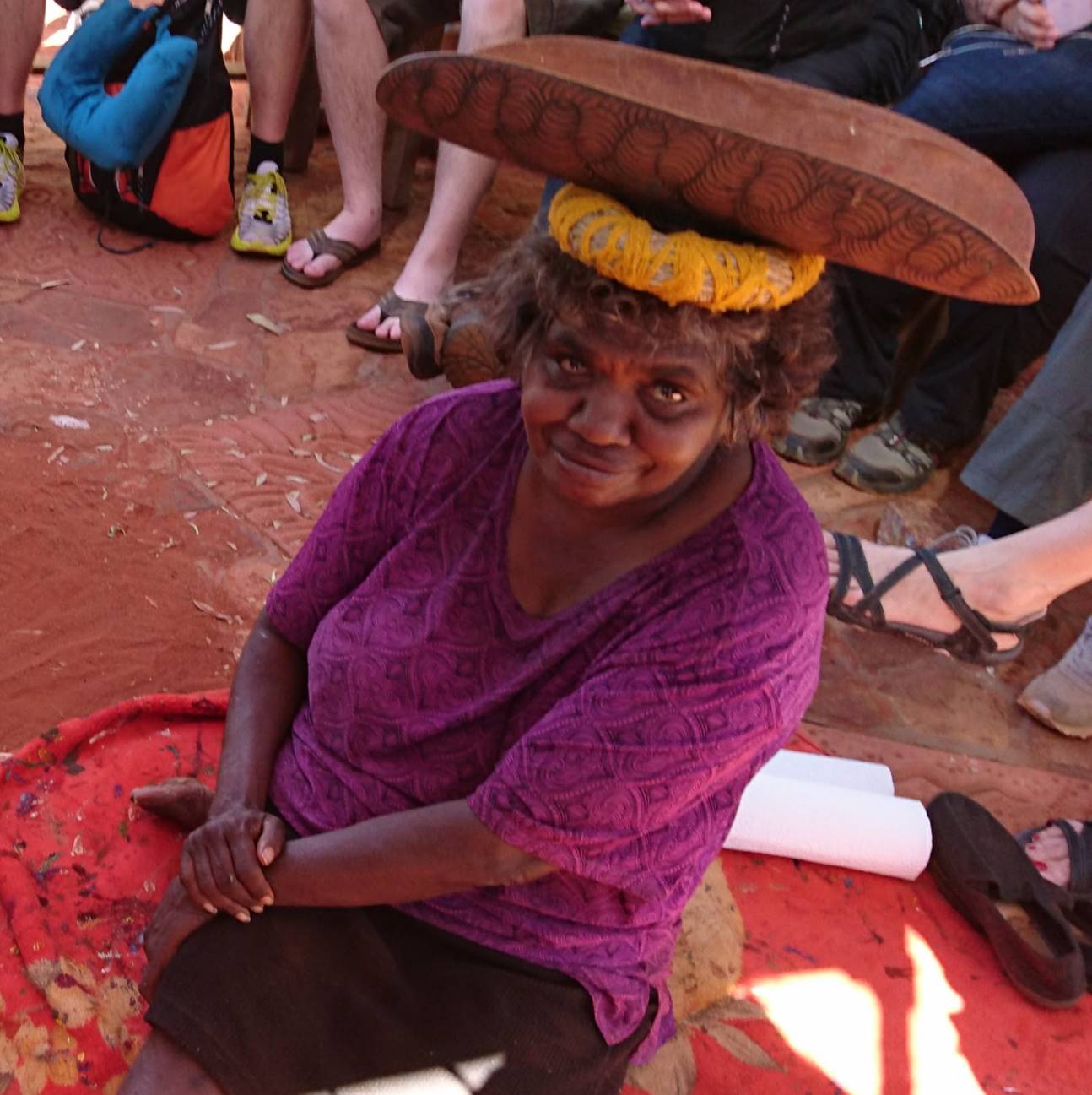 Sleeping out under the stars in a swag on a freezing cold night in May definitely gave me a greater appreciation of existence.  Seeing how the Anagu ladies connected with the land,  I came away from that experience with a much deeper appreciation of the need to stop and listen to the country.  I will be eternally grateful for that experience.
Nellie Pome – Travel Director
AAT Kings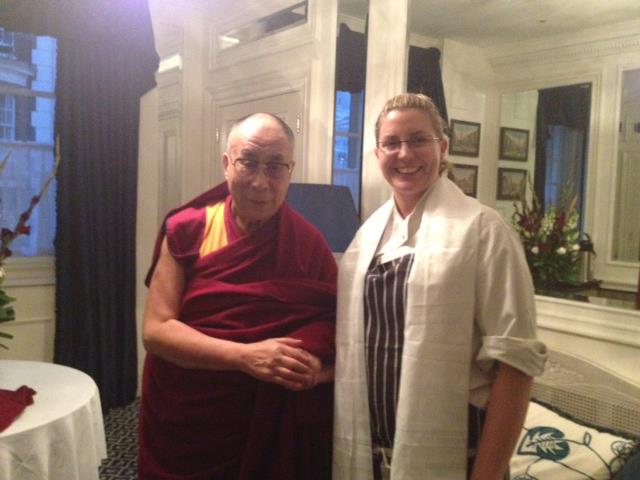 Those of us at Red Carnation Hotels are fortunate to have the opportunity to get to know and serve our wonderful guests. In 2012, The Chesterfield Mayfair had the honor of welcoming His Holiness The Dalai Lama for a three night stay.  He was traveling in the United Kingdom with a group of eight monks who also stayed with us.  An early riser, he required a 4:00am breakfast in his room, which consisted of blueberry muffins and sliced papaya.  Prior to his departure he presented the staff who delivered his breakfast with a white scarf he had blessed as a token of his appreciation.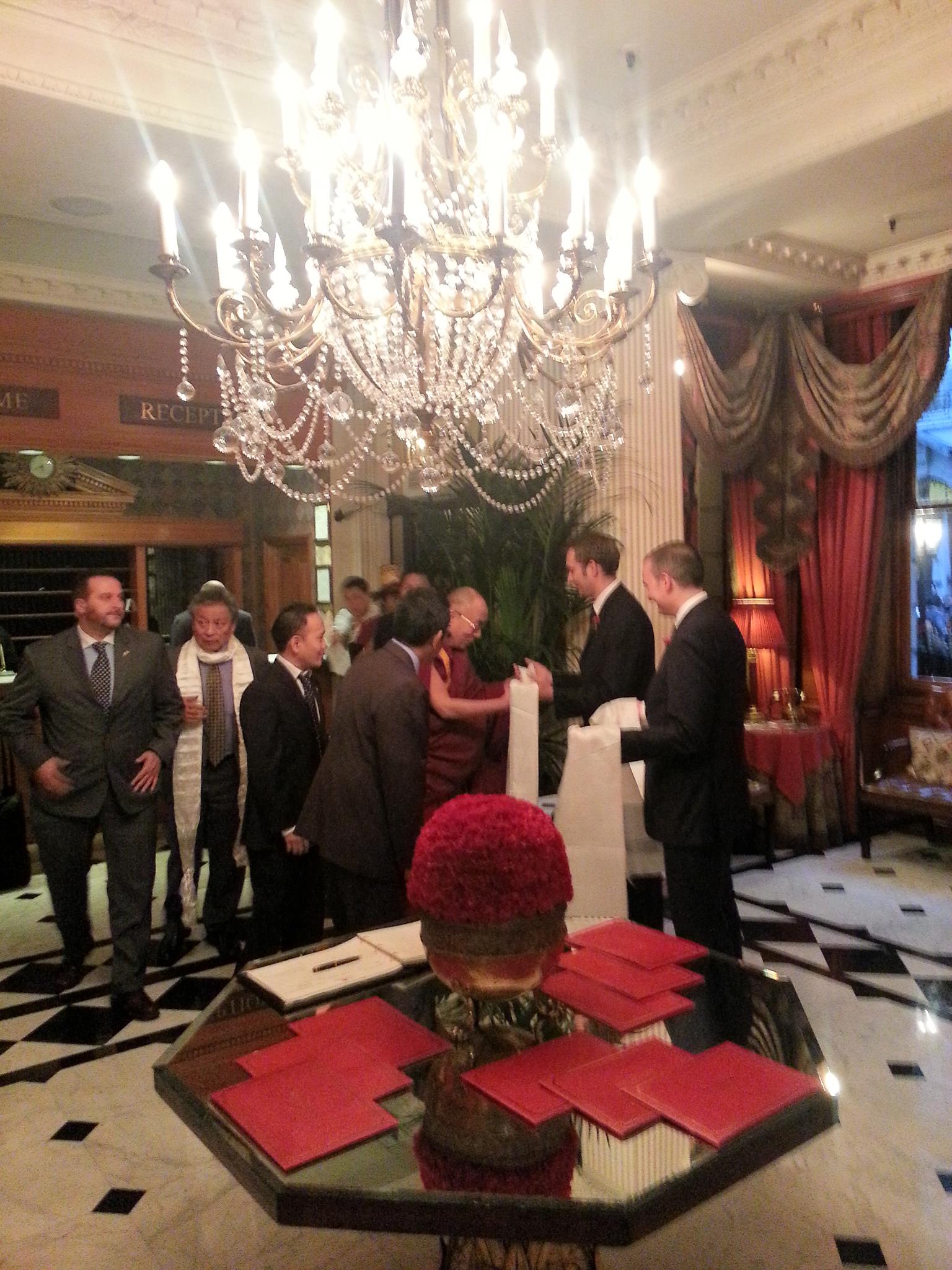 He also presented the hotel's team with another white scarf he had blessed before leaving, to thank them for looking after him as well as wishing them every blessing for the future.  The visit by His Holiness made a strong impression on the team. We were all deeply grateful for the opportunity to meet such an inspiring and iconic leader.
Jonathan Raggett – Managing Director
Red Carnation Hotels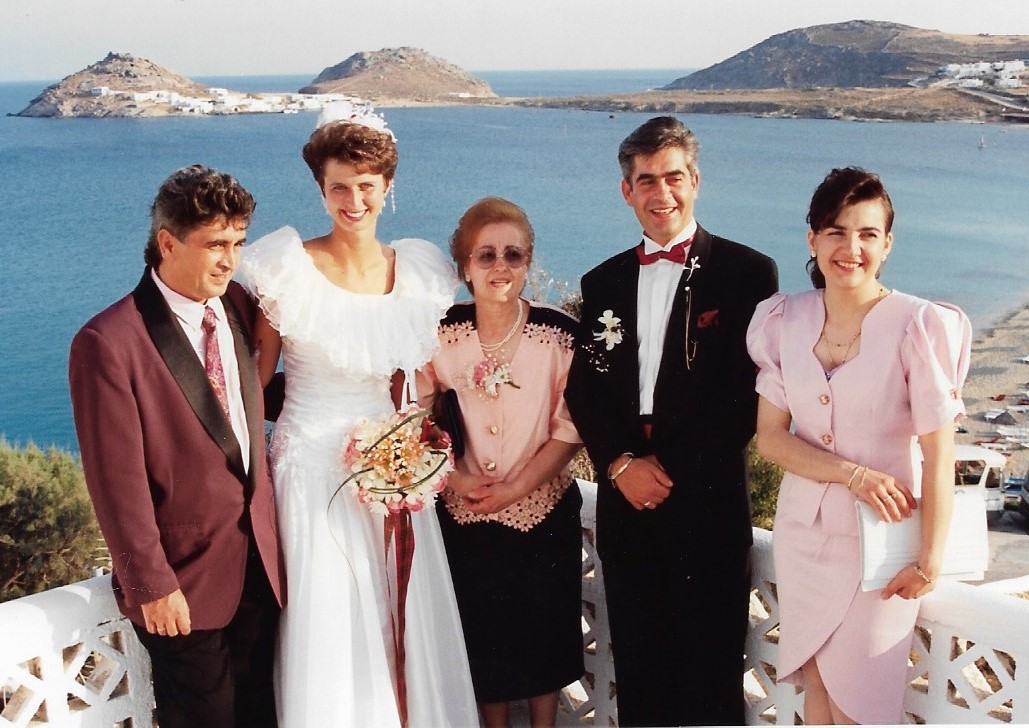 Having recently married and into life on the island of Mykonos, Greece, my husband took me to meet his extended family in the village of Agiasos on the island of Lesvos. I quickly learned that Mykonos and Lesvos are two very different islands; while Mykonos is quite cosmopolitan, Lesvos is very rugged. Arriving in this rural mountain village, I met his aunties, uncles and cousins. The local dialect they spoke was so different to the Greek I had been struggling to learn. Unable to comprehend their language, I wondered how I would manage, even for the length of our stay. 
And yet, somehow, as we sat at tables piled high with delicious foods, the sea surrounding us and ouzo flowing, their warmth and generosity came through with no need for words. Out came the instruments and we began to sing. Music and laughter are universal languages, and both were plentiful.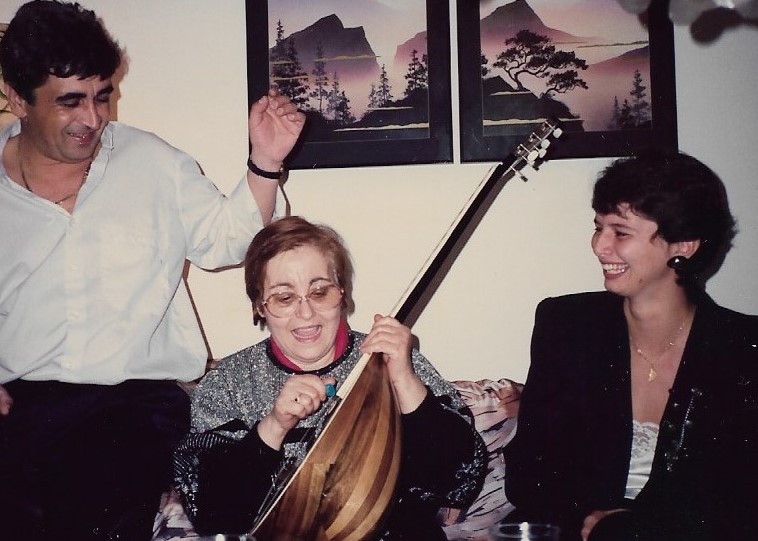 Travel has given me so much, from the new family I acquired to the lifelong friends I have made to the experiences I will never forget. Discovering a new culture has opened my mind to a way of life so different from what I knew. It has shaped me into the person I am today, and for this I am deeply grateful.
Moraig Macgreggor – Travel Director
Siva Travel Services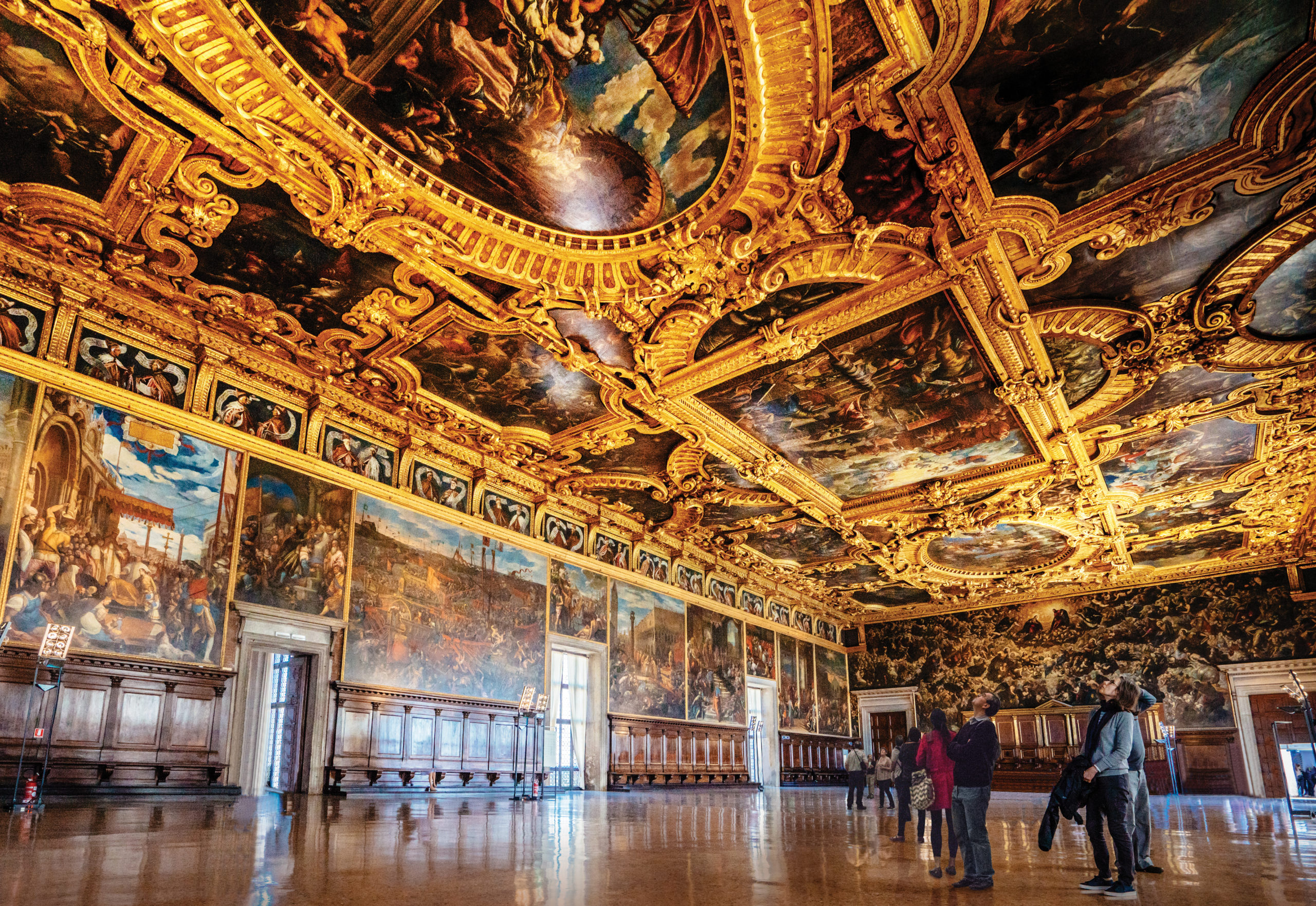 After a private viewing of The Doge's Palace, our local expert Ana took us through the lesser known streets of Venice, giving us an insider's view of the back alleys, canals, and hidden local traditions I had not yet experienced.  Suffice to say, had I tried to walk these streets without Ana's expertise I would have been completely lost! Halfway through the tour, Daniele, our Luxury Gold Traveling Concierge, excused himself, leaving us in Ana's capable hands.  At the tour's end, Ana led the group into a tiny, locally frequented café, featuring locals reading local papers under a backdrop of local photos. I felt as if I was being treated to a little secret.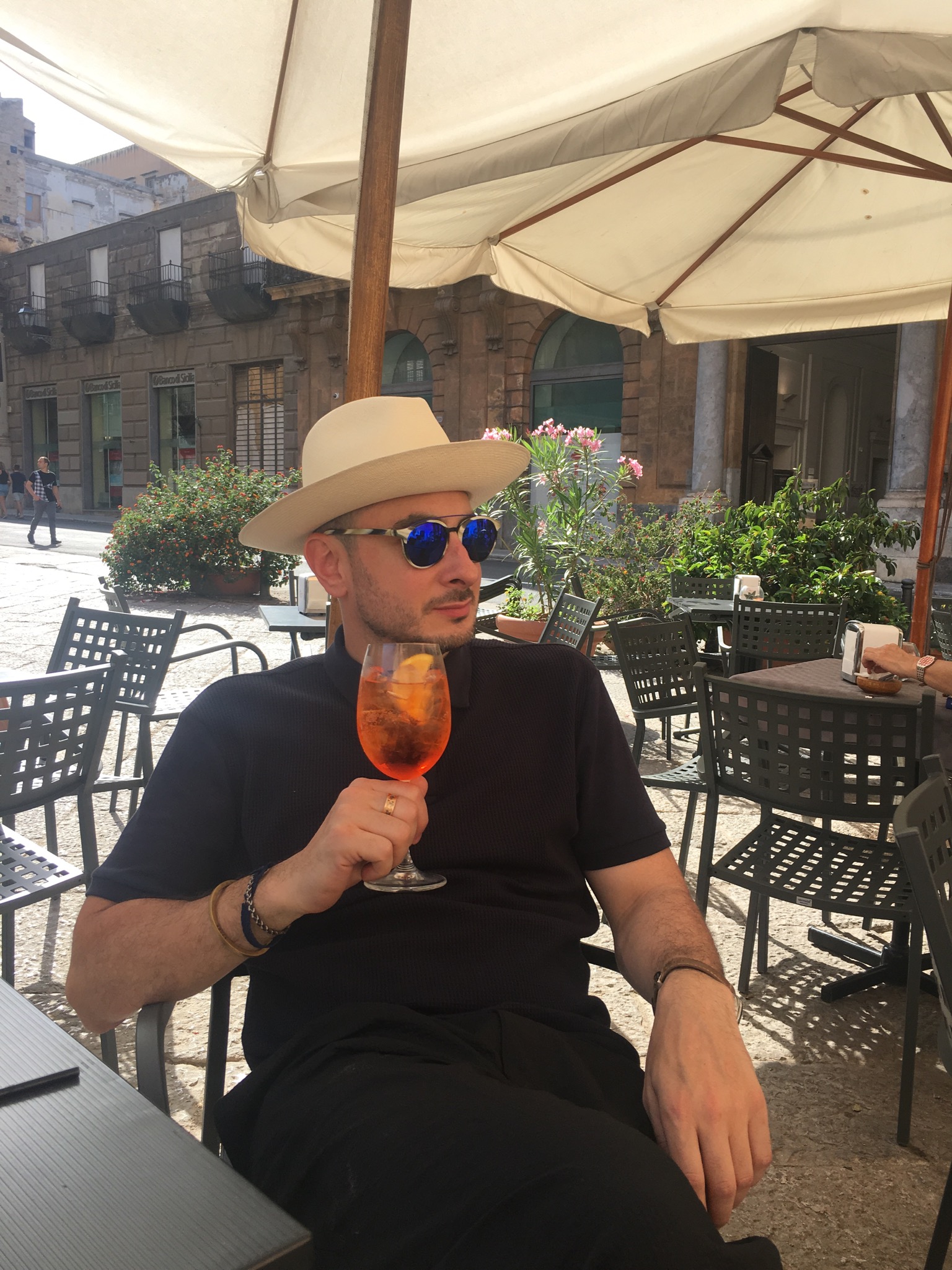 Danielle had taken over the bar, lining up Venetian style aperitif sandwiches and Aperol Spritzes for the entire group. The spritzes, in true local tradition, featured an olive (not the usual orange slice), just the way Venetians like it! I am so grateful for the opportunity to travel to these amazing places in the role I am in.
Anthony Sollecito Rich – National Accounts Sales Executive USA
Insight Vacations & Luxury Gold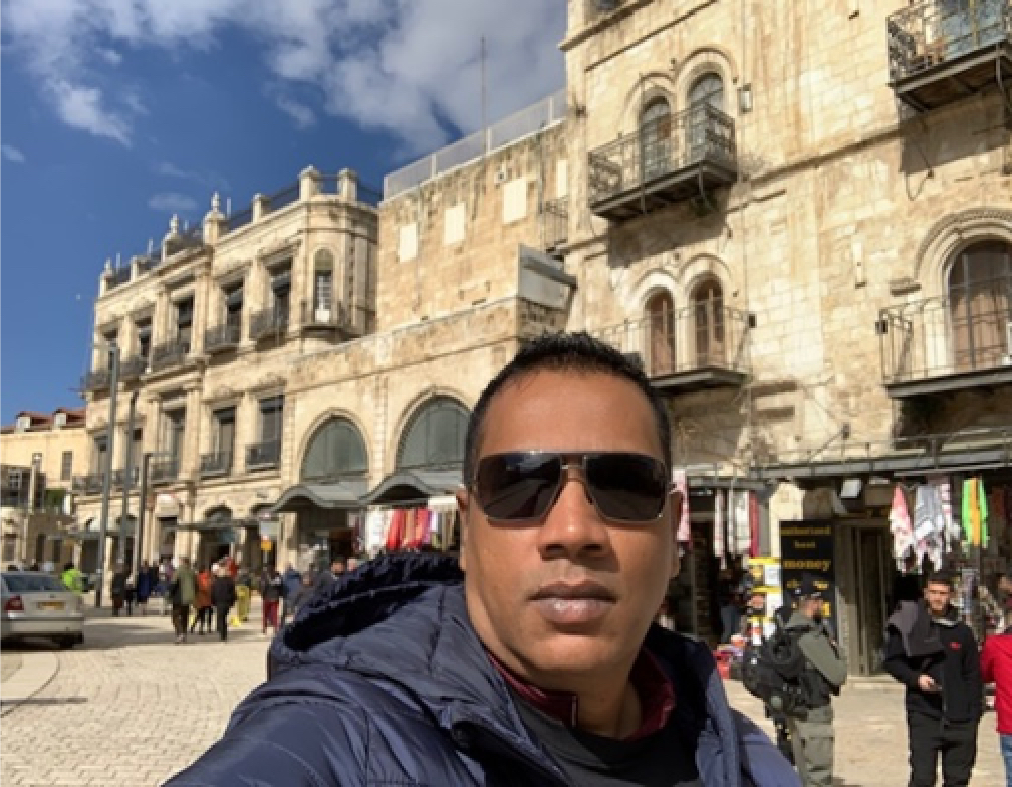 I love working in a job where we get to make people's dreams come true. Living in working here in South Africa, it is such a great pleasure to welcome the world to our shores, showing them this remarkable country land. My work here has opened the doors to my own personal travels around the world, including Israel (above, in Jerusalem), destinations throughout Africa, India, and the United States.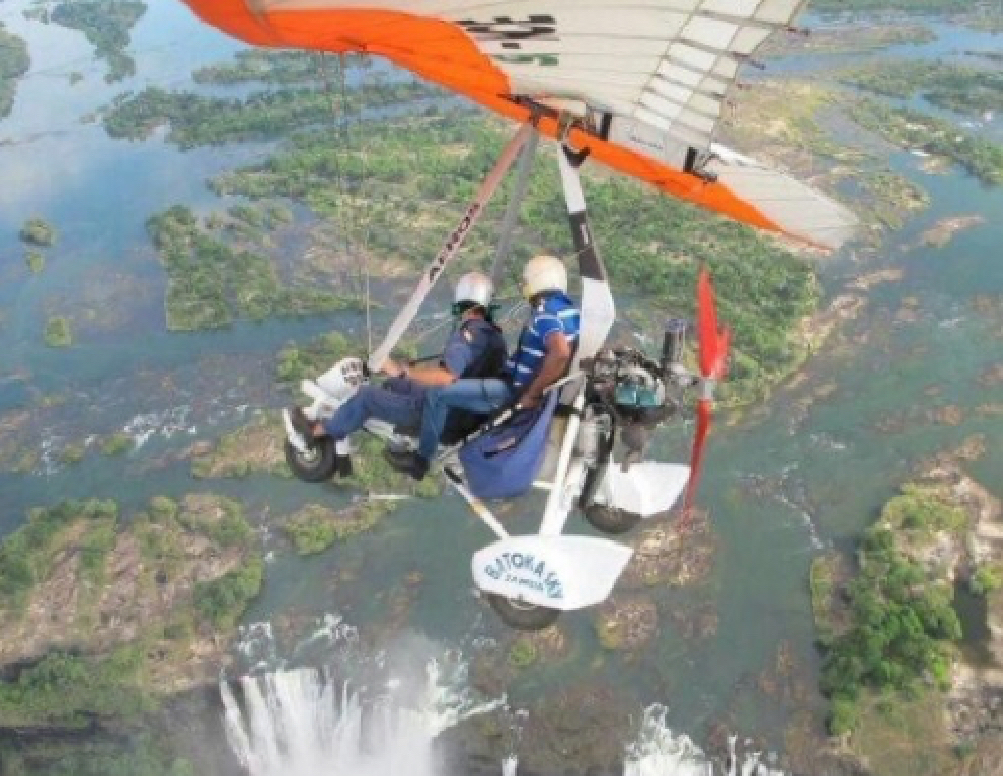 I suppose I'm something of adrenaline junkie. I've loved going micro-lighting (above, over Victoria Falls) white-water rafting, bungee-jumping, hang-gliding, fly-boarding, abseiling, a tandem parachute jump and shark cage diving – they all make me feel great to be alive. That's the magic of working in travel – every day is unique. And for that, I am grateful.
Jonathan Gadiah – CEO
Thompsons Africa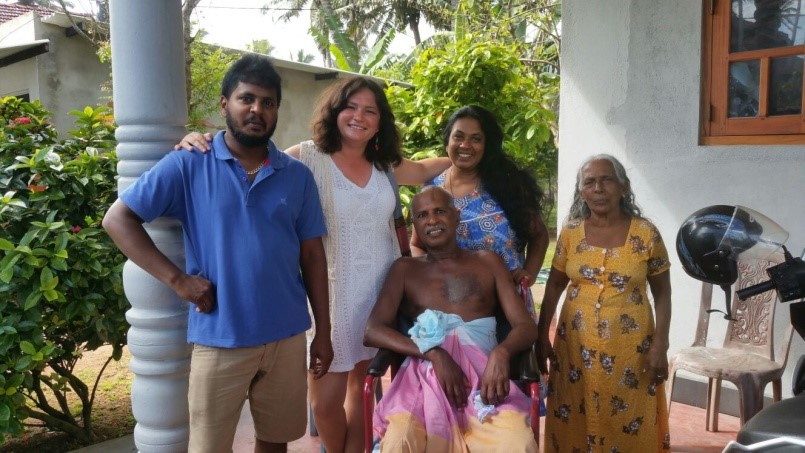 I was just a teenager when I set off from my home in Bucharest, Romania to backpack around Europe. Travel was my first taste of absolute freedom. It has shaped my entire life since then, and for this I am deeply grateful.
Since that first journey, and now as a Wellbeing Coach for Uniworld, I have traveled to places I had never imagined, studying Yoga in India, swimming with turtles in the Indian Ocean, and living with a family in Sri Lanka (above).
When I think back over these travels, a collage of images comes to mind. I think of meals I have shared. I will never forget eating my first "croissant avec chocolat" next to the Eiffel Tower, Dosha Massala in Trivandum, Kerala, or drinking cappuccino with new found friends while admiring the endless views from atop the Burj Khalifa – the tallest building in the world, in Dubai.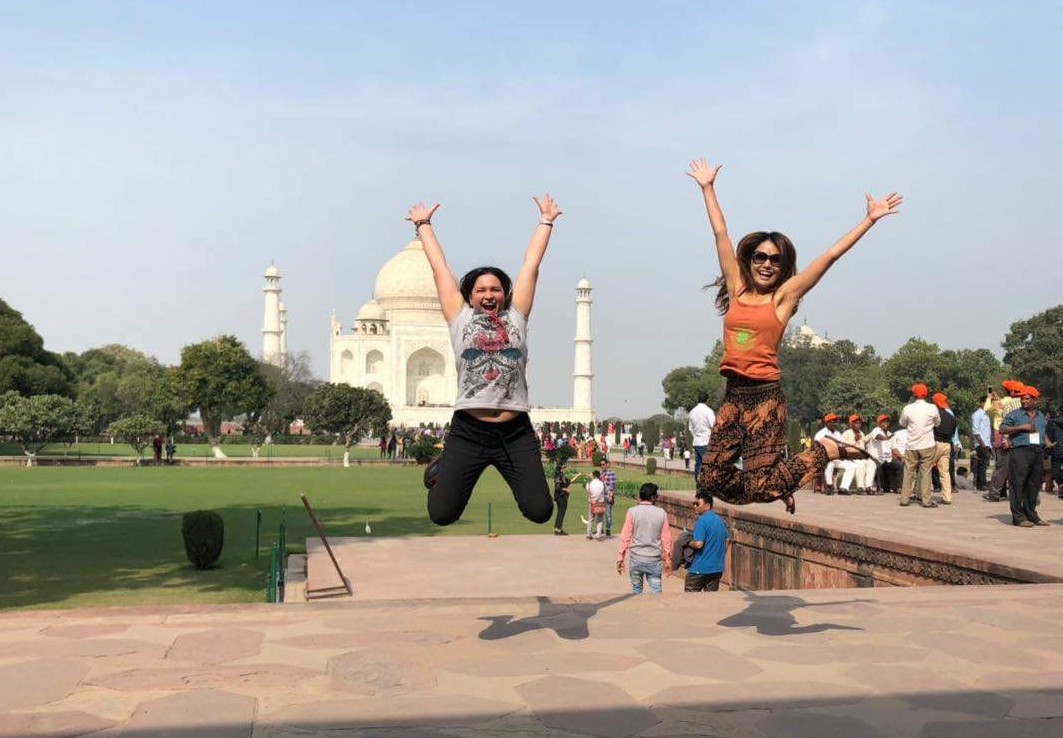 Much as I love the food and the sites, for me travel is all about the people, my fellow travelers and the locals I have met. I am so grateful for the chance to get to know such fun and fascinating friends. And, when the time comes for us all to travel again, I cannot wait to see who I will meet.
Elena Lavinia Nejloveanu – Wellbeing Coach
Uniworld