America's East Coast, which envelops the likes of Maryland, Pennsylvania, New York, New Jersey and New England, is the land of one-pot comfort foods, from hearty stews and casseroles to pies, pots and bakes. Whether you're a fan of a fresh seafood bake or an indulgent Boston Cream Pie, these East Coast Classics should whet your appetite ahead of your next trip.
Fresh Crab
Maryland possesses plenty of bib-and-mallet hotspots where diners can order giant crabs that come crusted with salt and paprika seasoning and presented on brown-paper table-tops. Sometimes accompanied by Champagne or sparkling wine, the shell-bashing theatre is a fun way to start any meal.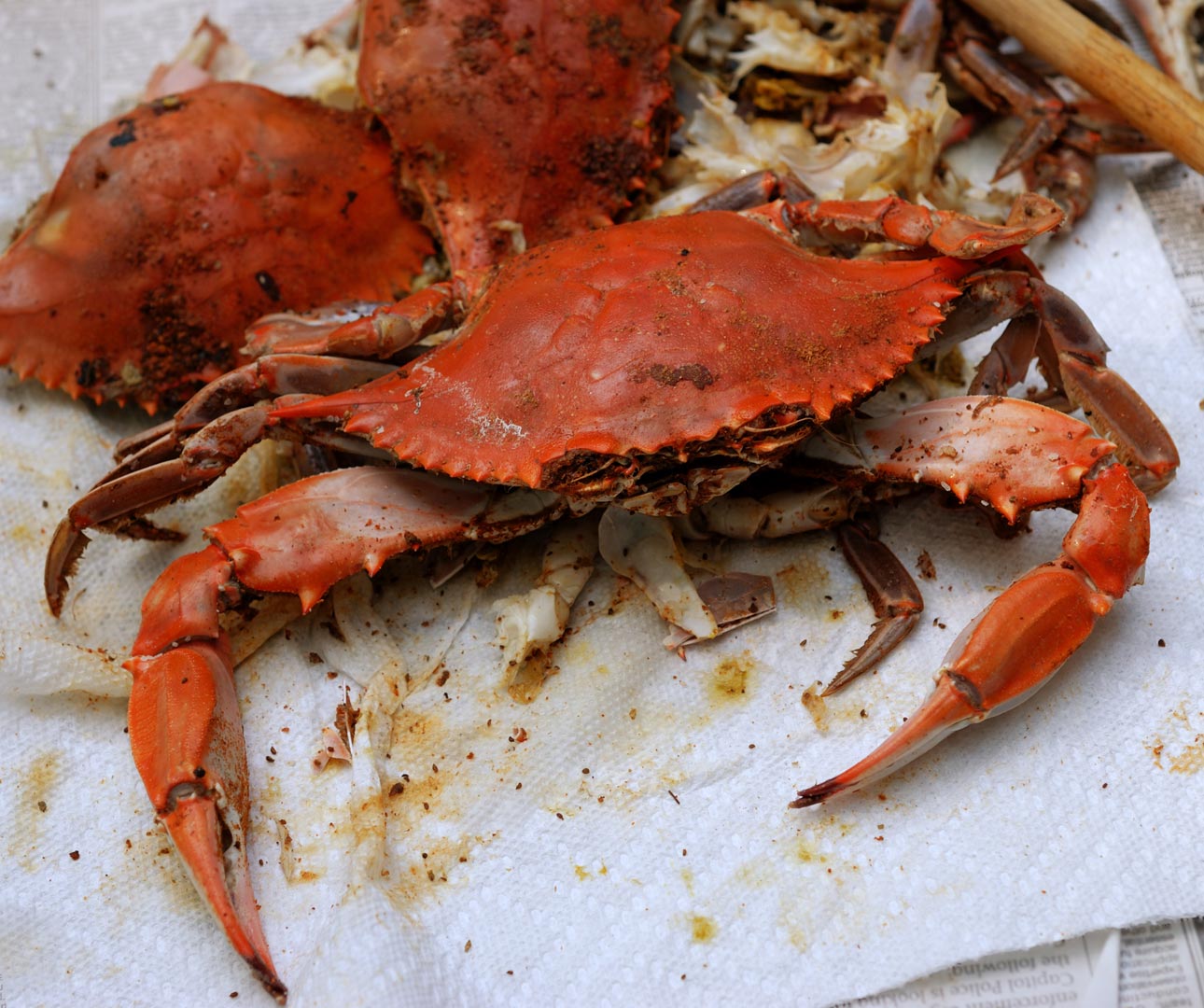 Cheesesteaks
A big thing in Philly, cheesesteaks are long, crusty rolls filled with thinly sliced ribeye beef and slabs of melted cheese. A traditional cheesesteak comes with a choice of ingredients, from fried onions and sweet peppers, from the different types of cheese (Cheez Whiz and provolone are popular) and hot sauce (Frank's RedHot being a favorite).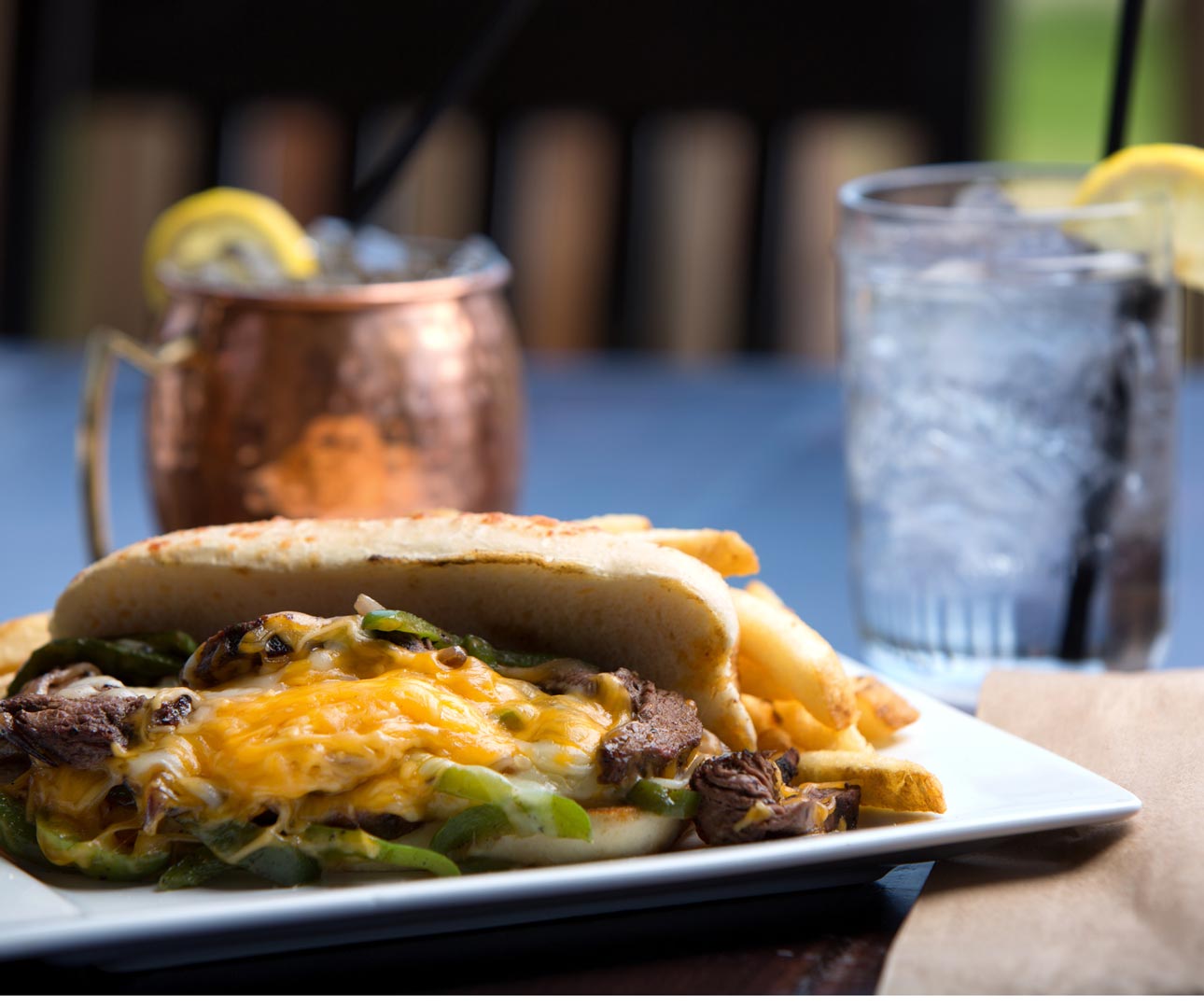 Seafood bakes
Particularly popular at beachfront gatherings, clambake involves steaming an assortment of seafood on a bed of wet seaweed on top of red-hot stones. The same can be done with crab, too, though crab tends to be steamed over a pot of vinegar water or beer to supply an extra hit of flavor. Side dishes include corn-on-the-cob, carrots and fried onions.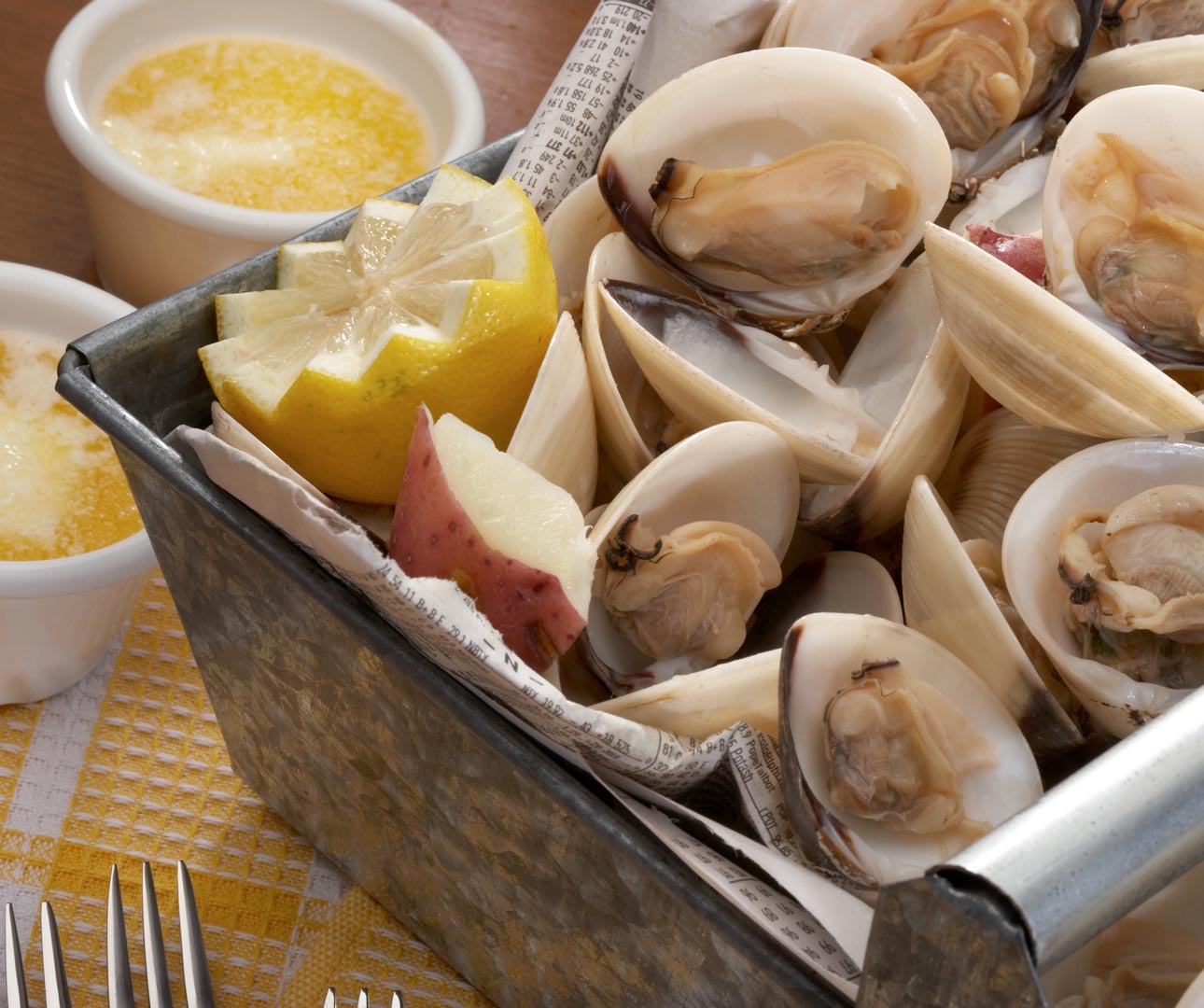 Bagels
East Coast bagels – which have their dough proofed in the fridge for two days before being flash-boiled and then baked – are renowned as the country's finest. Not just the perfect breakfast snack, but the ideal lunch and dinner too, half of the success of this humble bread is that it comes with so many fillings, from eggs and tomatoes to salmon and cream cheese.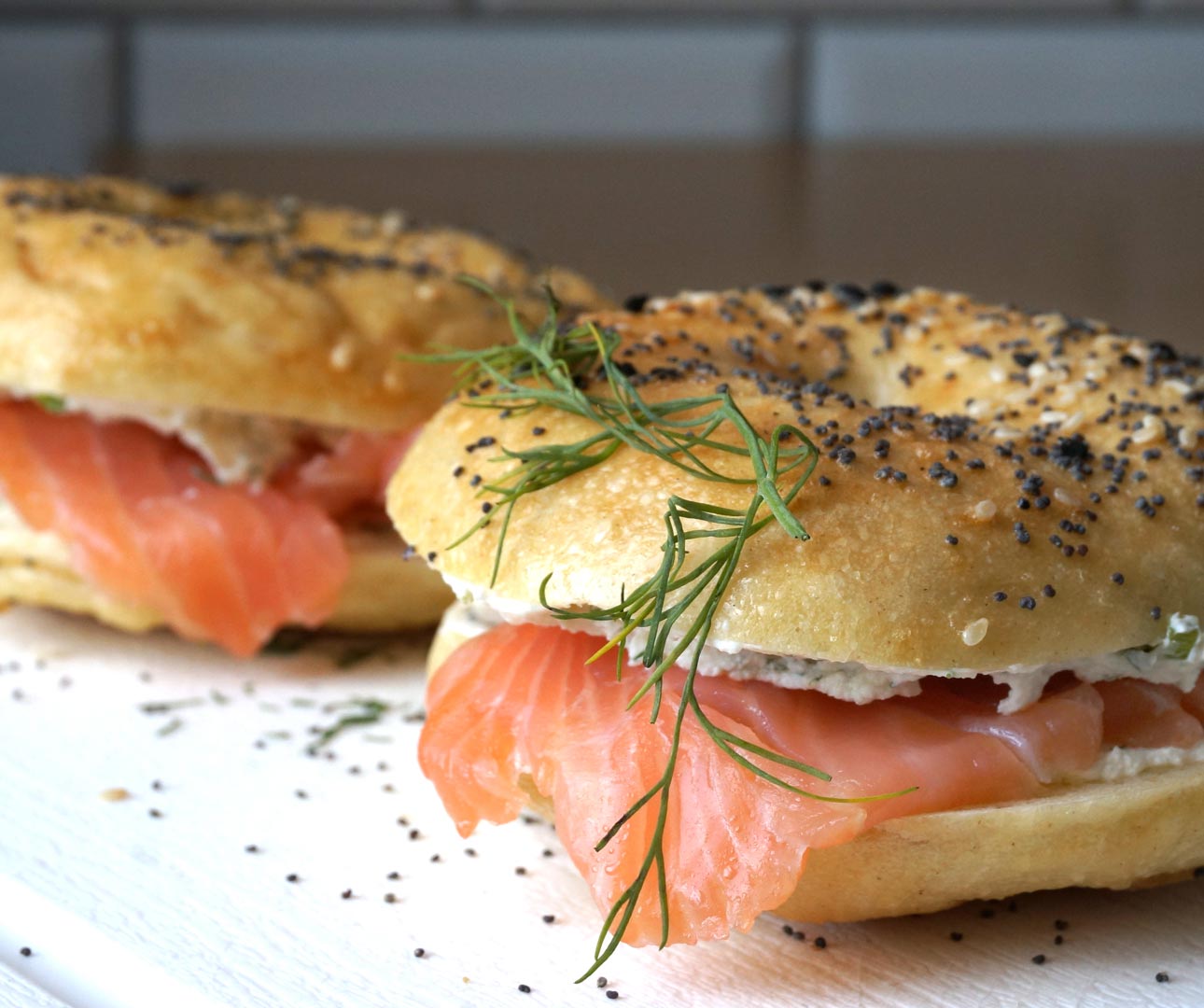 Lobster Roll
Superficially simple to make, the real genius in a lobster roll is to balance the sweet flesh of the seafood with a few subtle ingredients. Time-honored combinations include scallion-and-cucumber studded mayonnaise in a hot-dog bun, or shallots, watercress, lemon juice and mustard mayonnaise in a brioche bun.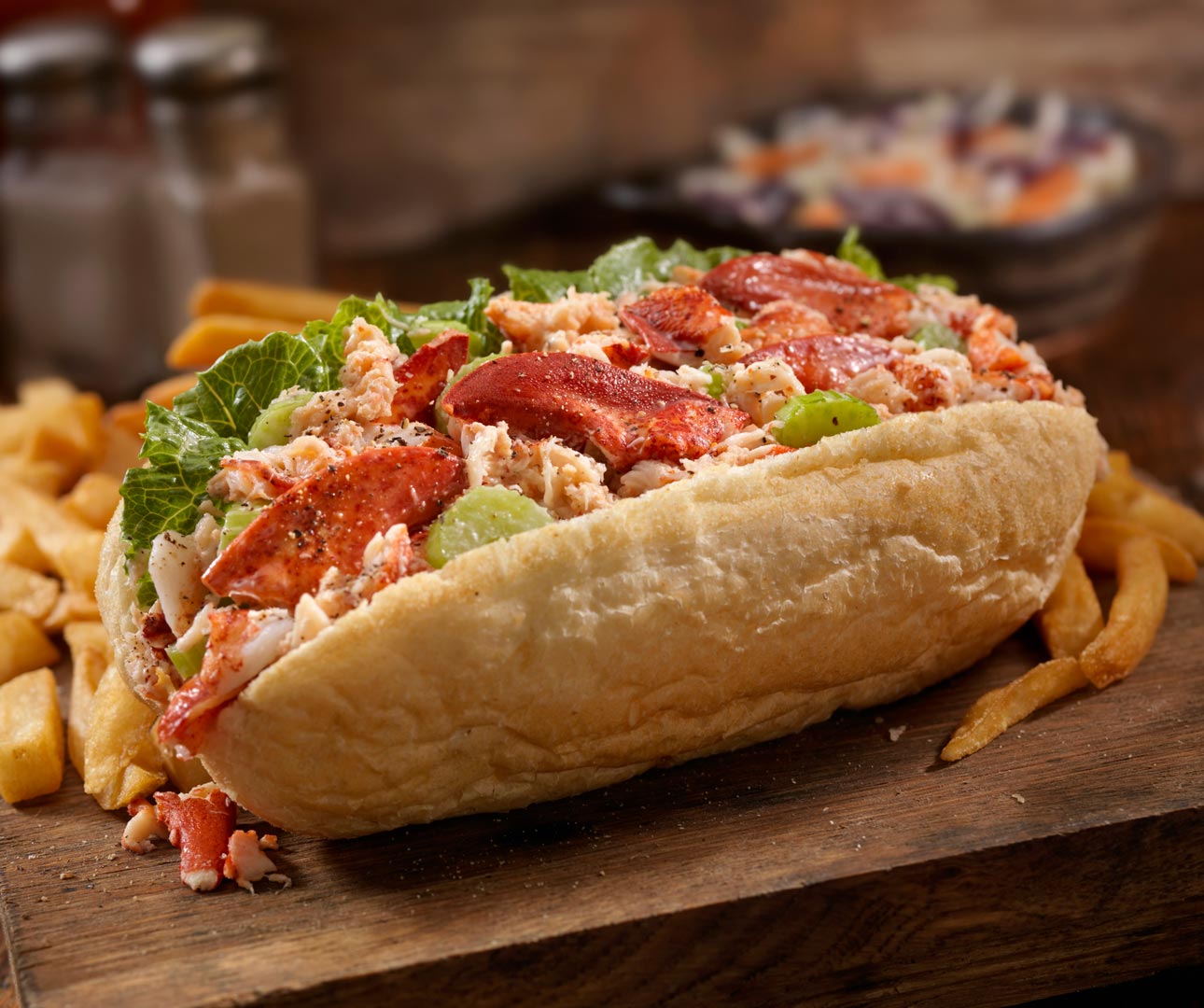 Clam Chowder
If LA is sushi and sake, Boston is clam chowder and pale ale. Usually made with a potato soup base, the clams are simmered with onion, celery, carrots and cream. Thought to be named after the iron cauldrons it was originally prepared in, clam chowder is easily the best seafood soup this side of the Atlantic.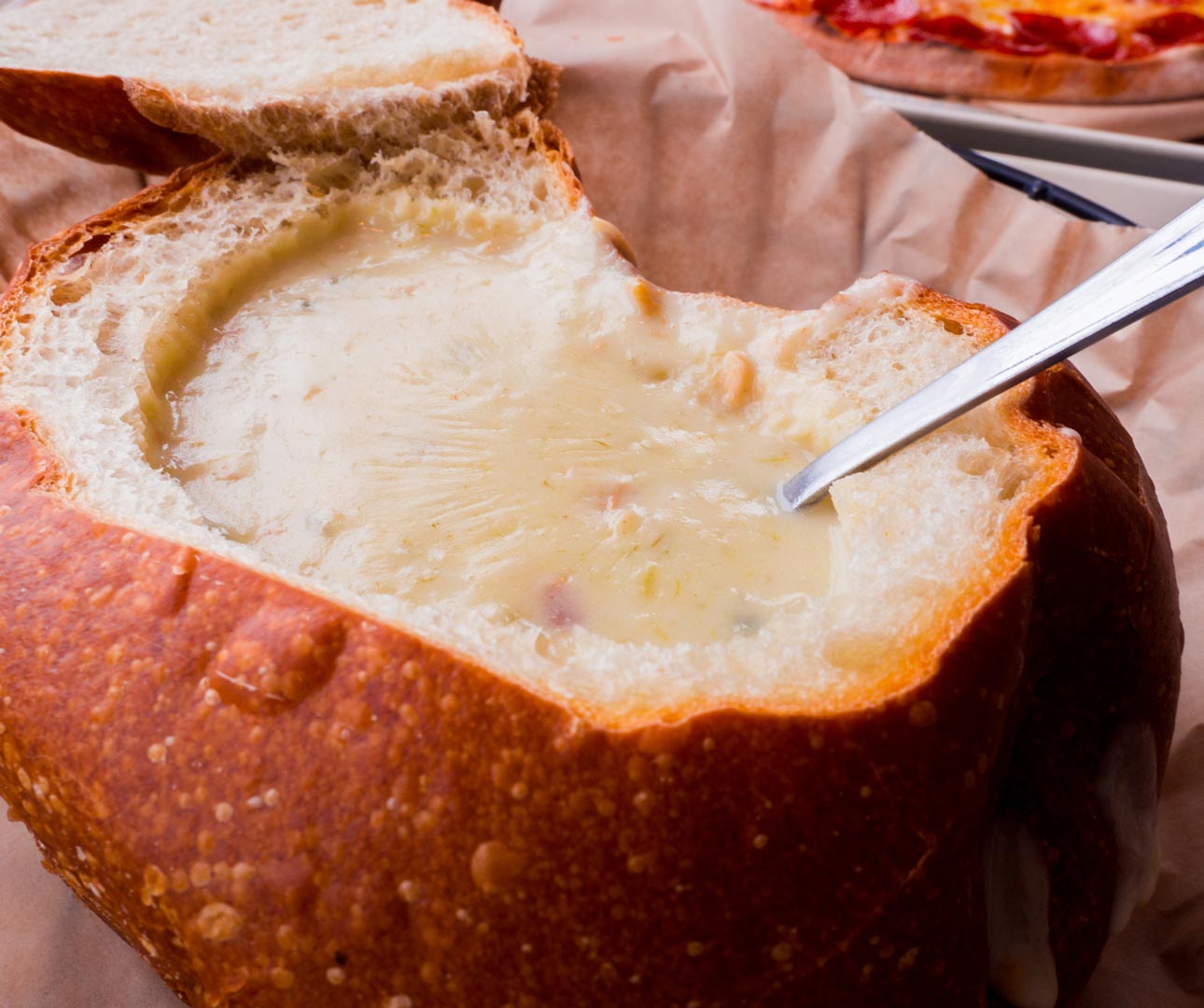 Boston Cream Pie
A bona fide East Coast classic, the Boston Cream Pie isn't really a pie at all but an old-fashioned butter cake. Slathered with homemade vanilla custard and a chocolate glaze, in summer it's best customized with coffee custard or scattered with lots of berries.
Where better to sample East Coast classics than on the eastern seaboard itself? Book the Boston, Cape Cod and the Islands today if you fancy trying these dishes.