From Oasis to The Smiths to the late great David Bowie, Britain's musical legacy includes some of the world's most celebrated performers, many of which found fame in the bars and clubs of the capital. We've put together the ultimate London playlist to accompany your explorations in this remarkable city of sounds.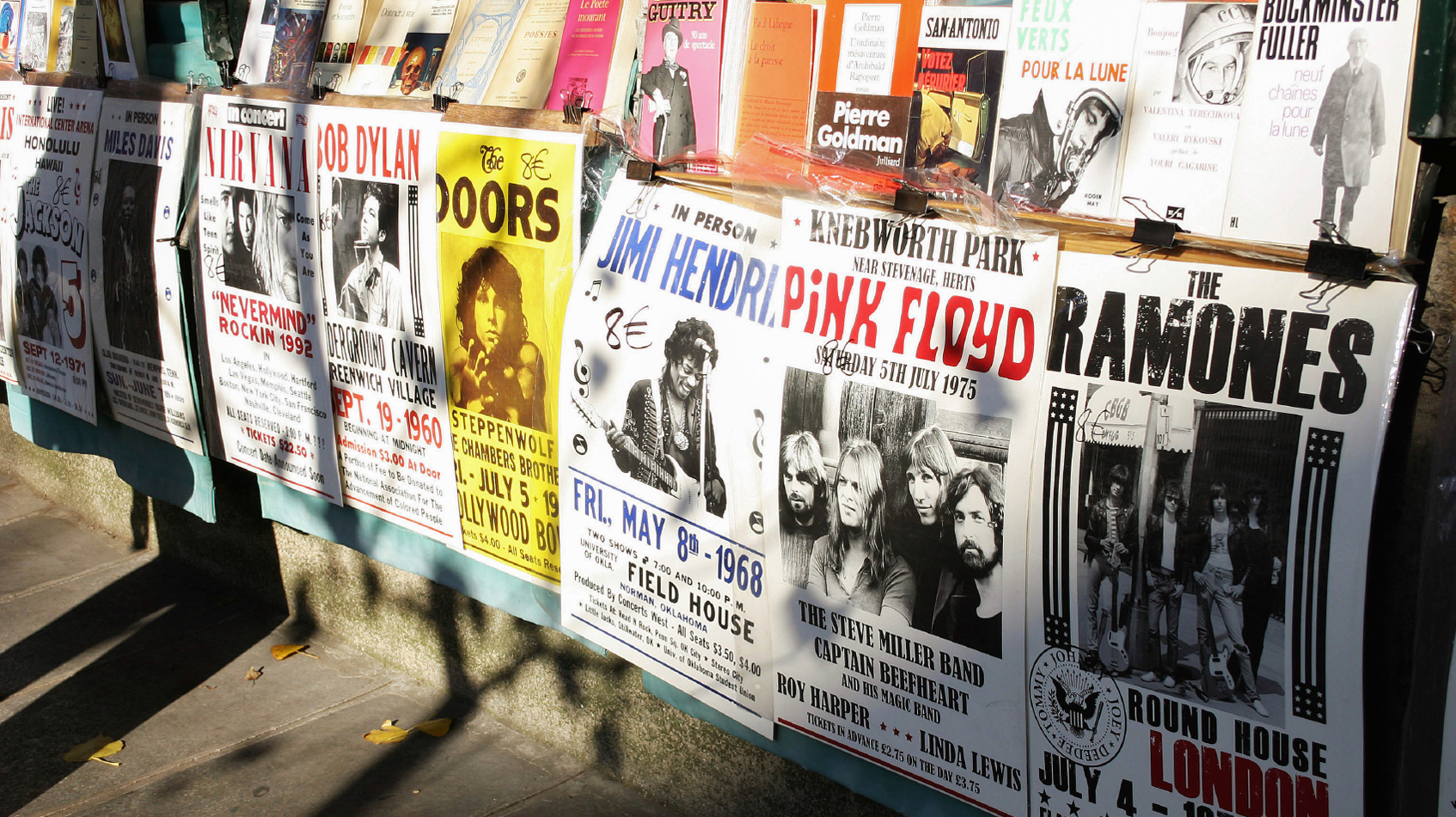 Muse: Plug In Baby
British universities echoed with the chromatic glories of this Devon rock band in the early noughties. Their heady mix of classical, electronic and rock opera has resulted in the sale of over 20 million albums worldwide.
Coldplay: Spies
Chris Martin may make headlines for his social affairs, but he first made a name for himself in one of the biggest British bands of all time – its first album going double platinum in the US.
Duran Duran: Rio
Part of the vanguard of the New Romantic scene, the Brummies are most famous for their music video "Girls on Film". However, "Rio" is the most symbolic single of what the boys did best: 1980s glamour and excess.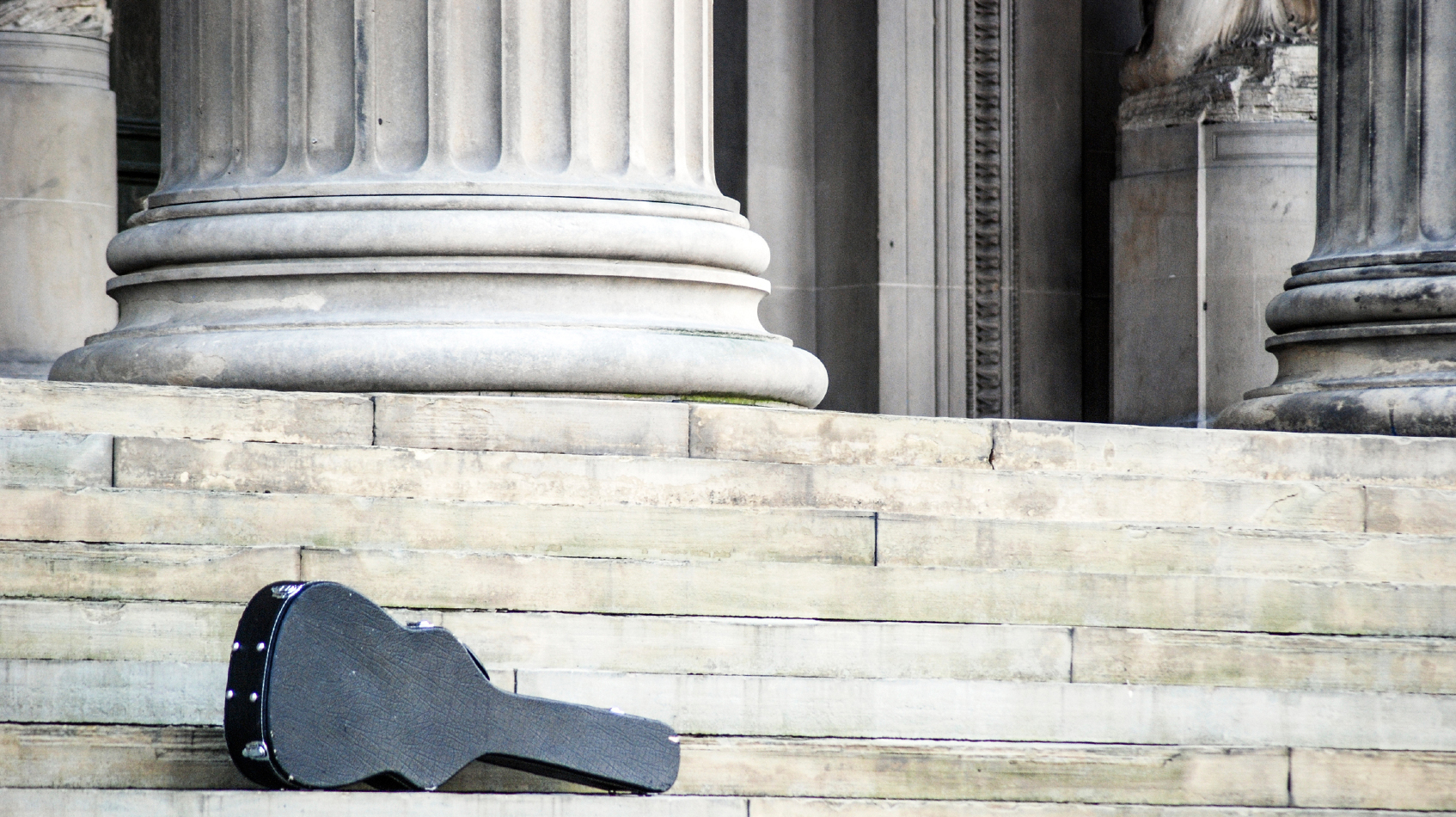 Pulp: Common People
Formed in Sheffield in 1978, they may have peaked in the mid nineties but many of their hits refuse to die, mostly due to lead singer Jarvis Cocker's dark and witty lyrics.
Oasis: Don't Look Back In Anger
No collection of British bands could hope to be complete without the inclusion of these mad Mancunians. Possibly the most famous British band of all time, the Gallagher brothers have had eight number-one singles, eight UK number-one albums and notched an unprecedented run of 22 top 10 hits.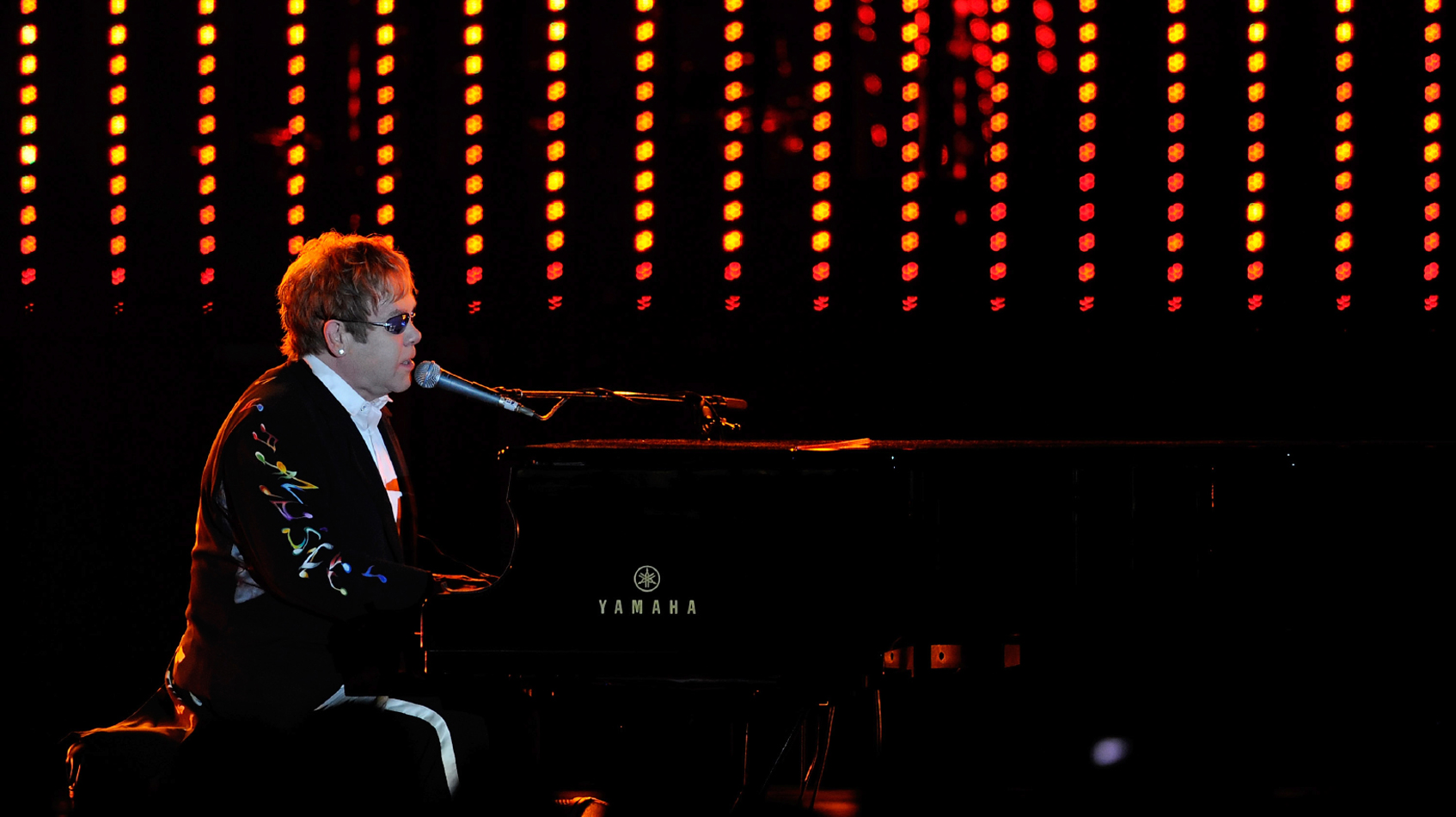 Elton John: Bennie and the Jets
This English songwriter, composer and pianist is famous on the world stage for playing Candle In The Wind at Princess Diana's funeral, but his discography, from Goodbye Yellow Brick Road to Lion King, is uniformly incredible. Dressed head-to-toe in elaborate stage costumes, Elton, often accompanied by songwriting partner Bernie Taupin, never fails to entertain.
Adele: Hometown Glory
Dubbed 'the new Amy Winehouse' when her first album came out, Adele's touching mix of soul and pop has won her critical and popular acclaim. But few of her later tracks have eclipsed Hometown Glory, her debut single and homage to London's Lambeth district.
Beatles: Strawberry Fields Forever
The Beatles occupy a league of their own in musical terms. Everybody has a favorite song by the lads from Liverpool but Strawberry Fields Forever's fusion of Indian, avant garde, musique concrète and classical, has to be one of the dreamiest, happiest tunes to ever hit the market.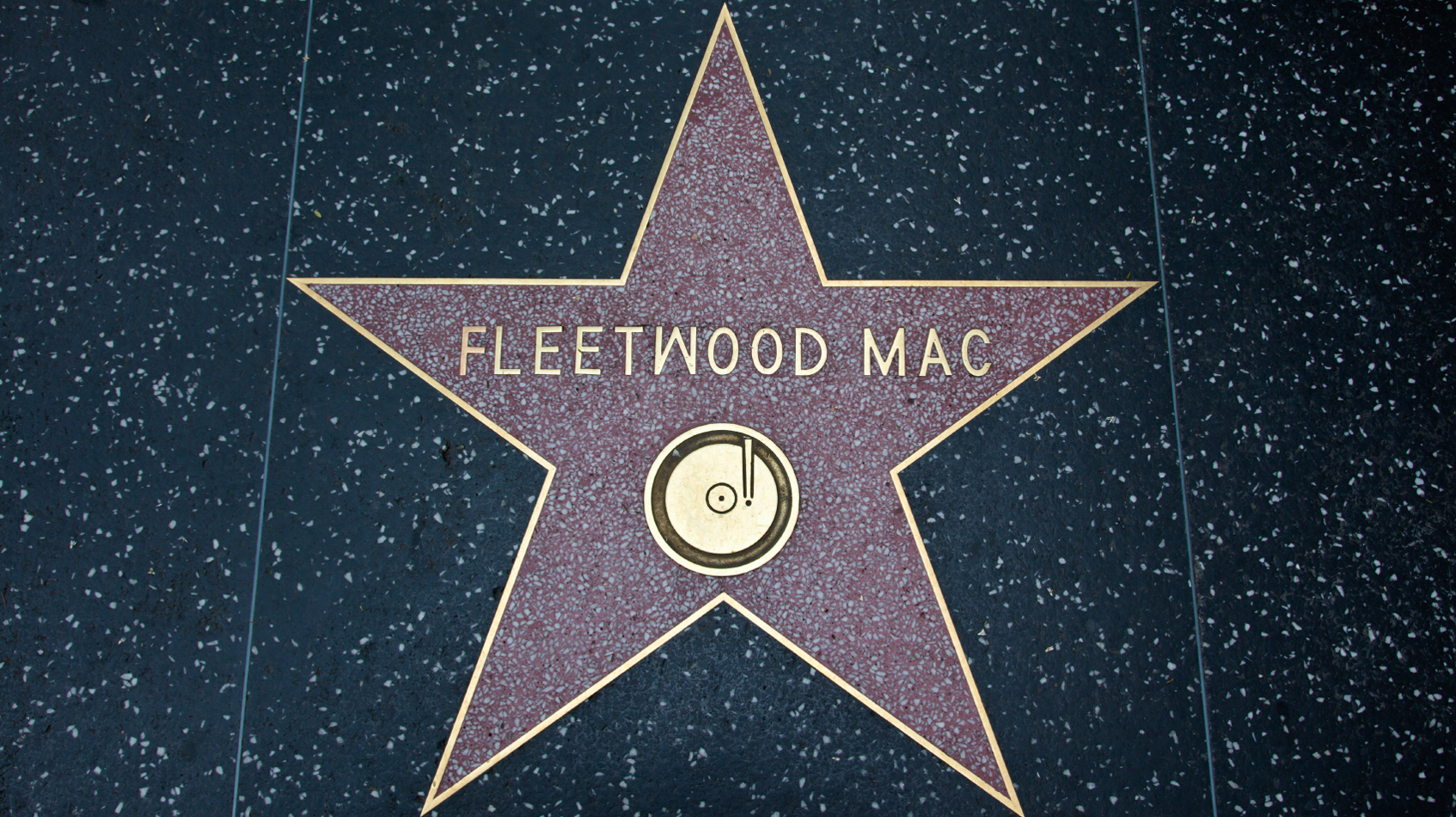 Fleetwood Mac: Go Your Own Way
The band may have played musical chairs with its members more times than even its most avid fans can remember, but its inimitable mix of blues rock and pop has rarely been repeated since. Listen to Go Your Own Way; it's a punchy, primal riff on love affairs within the group.
Kate Bush: Wuthering Heights
The first female artist to achieve a UK number one with a self-written song, Kate may have had 25 hit singles since Wuthering Heights but it's the song that first catapulted her to stardom that truly encapsulates her genius.
Pink Floyd: Wish You Were Here
The best musicians really own their sound. That can definitely be said of Pink Floyd, whose Dark Side of the Moon album became an instant chart success in the early 1970s. Alluding to lunacy rather than astronomy, the Londoners' capacity for taking psychedelic rock into the mainstream has resulted in a huge following that continues today.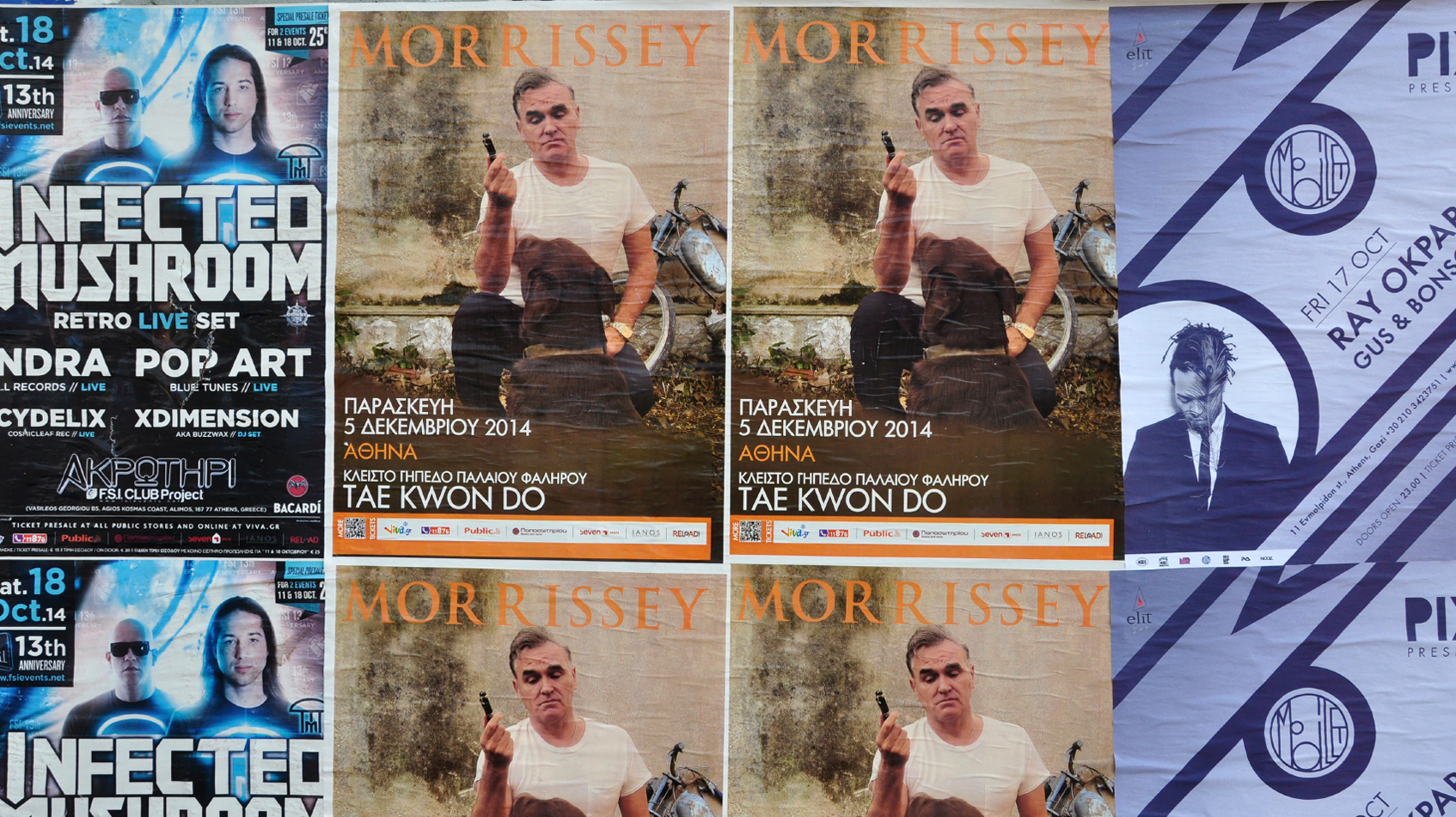 The Smiths: There Is A Light That Never Goes Out
The first indie outsiders to achieve success on their own terms, Morrissey's strangely haunting vocals and the band's grasp of alternative rock, sets the group apart from acts that went down the rhythm and blues or synthesizer route in the 1980s.
David Bowie: Starman
The world's recently been flooded with panegyrics to the boy from Brixton who gave us Major Tom, Ziggy Stardust and Aladdin Sane. Famous for his androgynous appearance, he carved a musical niche for himself in all areas of performance art.
Take a listen to our Soundtrack to London while exploring on our Luxurious London & Paris itinerary.