Solo travel is gaining popularity year on year, not just with young people, but those of all age groups. Traveling on your own gives you the opportunity to choose a vacation that interests you completely, without compromising any of your desires. It may seem daunting, but there are ways to travel your way without being completely on your own either. Going solo on an Insight Vacations tour gives you all the experiences with less of the hassle. 53% of solo travelers surveyed in 2020 said they are likely to take a guided tour, so it's becoming the most popular option for those striking out on their own.
Why Travel Solo?
The first time many people venture out on a solo travel experience, they find it life-changing. Any slight nerves are quickly overcome with exhilaration and excitement. The effects can be profound, during and after a solo trip, with solo travelers saying they gained:
More independence
Improved confidence
More appreciation for the places seen
Better clarity about themself and their needs
New friends with similar interests, from different places
Choosing a premium guided vacation will ensure your safety and allow you to enjoy your alone time without getting lonely. You also get the benefits and experience of an established travel company, getting access to encounters not available to solo travelers.
What benefits do you get when choosing an Insight Vacations guided tour?
A Travel Director, to take care of all the details. From when you join the tour to being dropped off at the airport for your return journey home, you'll have someone that is handling the details every step of the way.
An experienced behind-the-scenes team who are up-to-date with the latest regulations, so they can organize alternatives if anything should change during your vacation.
A Well-Being Director, who is specially trained and ensures that all WHO (World Health Organization) and local health directives are being adhered to. They look after health checks for you and other passengers, as well as make sure luggage is sanitized and physical distancing is in place wherever you go.
Smaller groups, extra space and priority access at landmarks so you can skip the queues and avoid the crowds.
When you choose going solo on an Insight Vacations trip, you'll have a high probability of meeting like-minded travelers on your tour. Many people make life-long friends that they choose to holiday with again. Your Travel Director can help you overcome any shyness and introduce you to fellow travelers on your vacation.
Ladies Setting Trends
The events of the past year have made us cherish our travel experiences, but they certainly haven't hampered our appetite for travel. Particularly among women, the urge to get out and travel seems to be higher than ever. According to Google Trends, searches for solo female travel experiences have risen by 250% in the past couple of years.
Insight Vacations has launched a Wander Women program to cater to this fast-growing niche. These tours have been created by all-female teams, led by Insight Vacations' COO, Ulla Böhler, and feature women in all the following roles:
Travel Directors
Coach drivers
Local Experts
Experience hosts
Not only this, but women on these tours are introduced to successful women who are making a difference in their communities wherever they visit. There is also the opportunity to Make Travel Matter® with our carefully selected conscious travel experiences that have been developed among The Travel Corporation's (TTC) family of brands to create a positive impact in the places we visit.
Wander Women – Premium Guided Tours Created by Women for Women
The first Wander Women trip to launch was Inspirational India, bringing female travelers into the symphony of color and culture to be found in the north of the country. Beginning in Delhi, guests meet local Sikh women at a local temple, then can enjoy an Ayurvedic massage practice or choose a jewellery making class.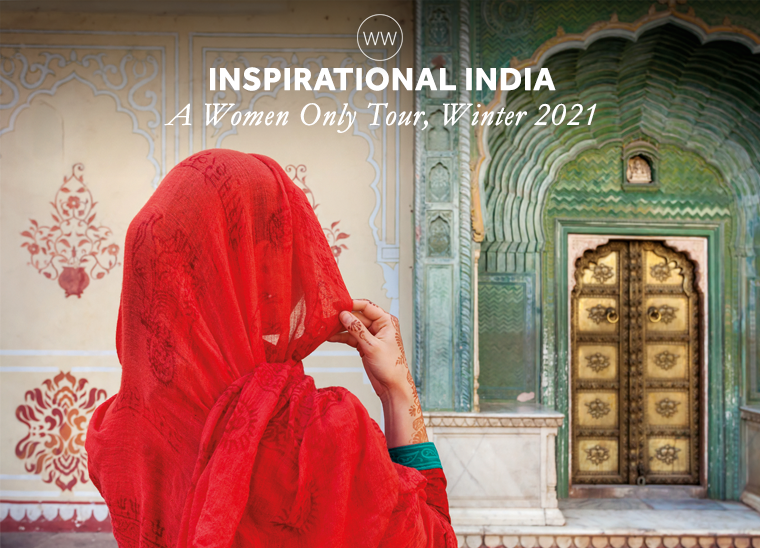 Alongside major sights of interest such as the Agra fort, the Hawa Mahal with its 953 windows and the hilltop Amber Fort, other highlights on the tour include:
Touring Jaipur with the ladies of the Pink Rickshaw organization, that empowers women from low-income communities
Enjoying a fast-tracked entrance to see the magnificence of the Taj Mahal in the morning
Meeting the female artisans of the Sunder Rang Arts and Crafts Project, who produce Rajasthani textiles
Dining with locals, including the distinguished Bedla family, who have served Queen Elizabeth and Jacqueline Kennedy Onassis.
Throughout the tour, there are flavorful encounters with a local foodie tour in Delhi and lunch beneath a 300-year-old banyan tree at Mountbatten Lodge. Overall, the tour includes seven Unique Insight Experiences and guests can choose to join in Diwali, the Hindu festival of lights, on select departures.
Another Wander Women premium guided tour is to discover Venice & the Croatian Coast. This women-only tour launched in March 2021 and leads you on a female travel experience that along the enchanting beauty of this Mediterranean coastline.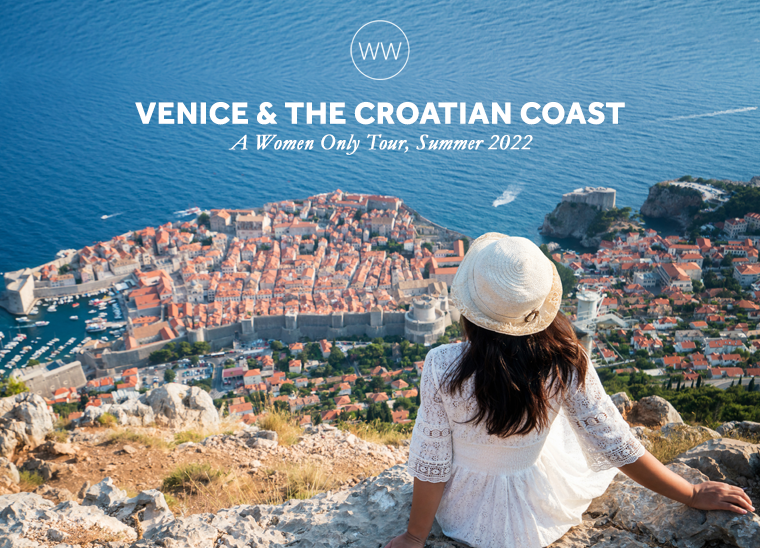 The 13-day journey commences in La Serenissima, the elegant city of Venice. From glassblowing in Murano to beer tasting in Zadar, female travelers can connect with the people and culture in these destinations in an unexpected way. Women on this journey will:
Meet award-winning biologist Irene Fonda on her sustainable sea bass farm in the Gulf of Piran
Visit the Tara Community Centre, a collective of mostly older women who produce handicrafts, preserving local tradition and bringing money back into the community
Join Fedra, the founder of the Faria Women's Co-op on Hvar Island, to taste her sustainable chocolates and hear more about the mentoring programs
See the beautiful silk embroidery by artist, Antonia Rusković Radonić, who is helping preserve the tradition in the Konavle region.
Other landmarks to enjoy on this tour are Doge's Palace in Venice, the 16 interconnecting lakes of Plitvice National Park and the perfectly preserved Old Town of Dubrovnik. Along the way there are a variety of tantalizing dining options for lunch and dinner, including a Farm-to-Table lunch hosted by three generations of the Zufič family and a Sea-to-Table tasting of fresh shellfish in the bay of Mali Ston.
Embrace Adventure in the Canadian Rockies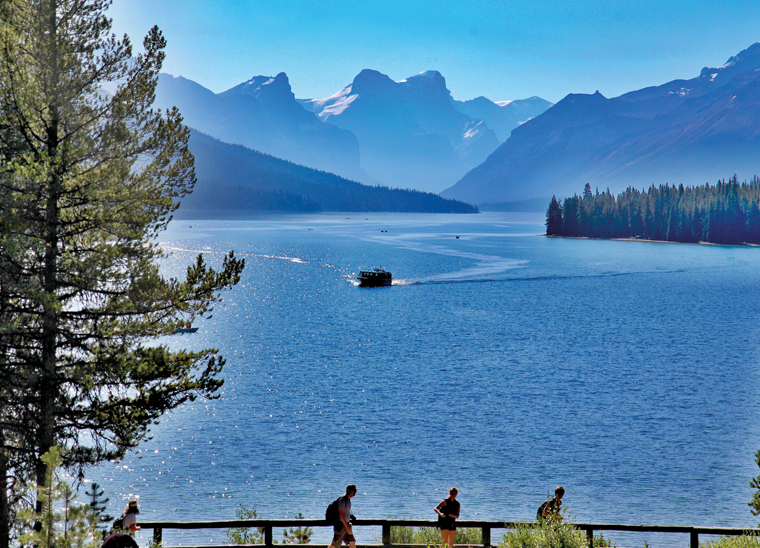 If you'd prefer a mixed tour, then there are other premium guided tours that Insight Vacations offer that are well-suited to solo travelers too. Canada is a popular choice for solo travelers, especially those seeking adventure.
Begin in the cosmopolitan city of Vancouver before heading to into the unspoilt wilderness of Jasper National Park on the Canadian Rockies & Pacific Coast tour. Choose a small group tour to get to know your fellow travelers better while traversing the extraordinary Canadian landscapes, from craggy mountainsides to serene lakes.
This trip is packed full of once in a lifetime experiences, such as:
A Smudging Ceremony in Chase, performed by an indigenous community member
An after-hours tour on the Athabasca Glacier
Meeting a local Blackfoot elder at Head-Smashed-In Buffalo Jump, a UNESCO World Heritage Site
There are also a number of optional experiences that you can enhance your tour with, including:
Whale-watching in Victoria
A Royal Canadian Helicopter tour over the Goat and Sundance Mountain ranges
A ride on Banff Gondola to take in birds eye views over the Rockies
Authentic regional flavors are a highlight too, with a Highlight Lunch at an award-winning winery and a gourmet dinner before a stargazing experience in Jasper National Park.
Explore the Wonders of Greece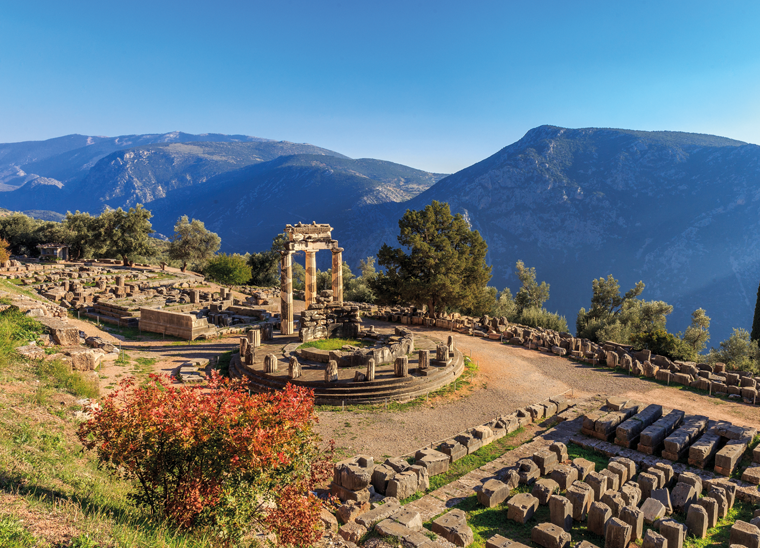 Greece is a haven for solo travelers, with its sun-kissed nature trails, mouthwatering cuisine and remnants of an incredible civilization. Join Insight Vacations on the Treasures of Greece & the Islands for a premium guided tour that brings you to world famous sites, including:
The Acropolis
The Parthenon
The Temple of Apollo
Ancient Olympia
The 14-day tour begins and ends in Athens, giving solo travelers plenty of time to enjoy the sites of the City of Gods before or after their guided vacation. Spend time soaking up the sun on the idyllic island of Santorini and join the beautiful people for a party on Mykonos.
This tour is the perfect combination of culture and relaxation, other draws along the way include:
A visit to a family-run pottery studio in Mycenae
Ascend to a remarkable monastery in Meteora with a Local Expert
Walk the Sacred Way of Delphi, following in the footsteps of ancient Greeks
Join a local chef for an introduction to Greek cooking in Olympia
With plenty of Relaxed Starts and time at leisure, you can explore cobbled alleys with newfound friends, or take time out by yourself to absorb what you've seen.
Admire the Stunning Scenery of Switzerland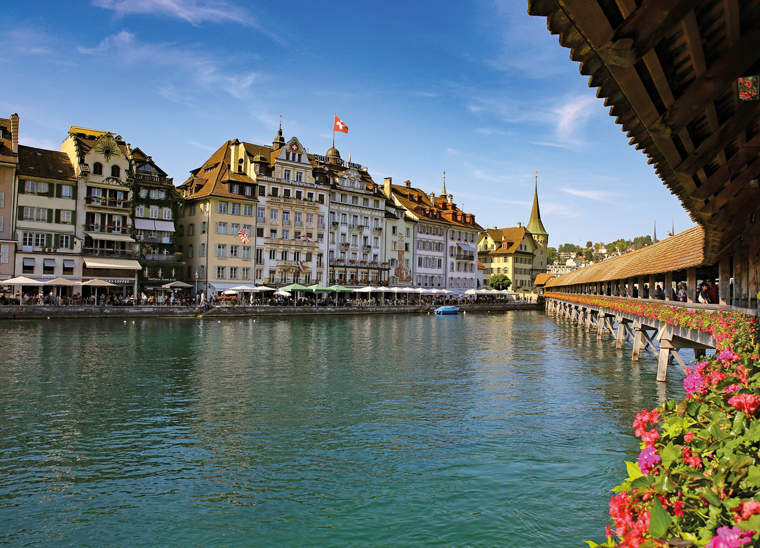 One of the challenges solo travelers face is trying to get off the beaten track without having to juggle several forms of transport. When you choose a premium guided tour, you have the benefit of an established travel company's organization and experience, giving you better access and taking away the headache of arranging transport.
Country Roads of Switzerland takes you on an enchanting journey through modern cities, quaint Alpine towns and picturesque landscape. Begin your guided vacation in the lakefront city of Lucerne, where you'll see the famous sorrowful Lion monument.
The Country Roads of Switzerland tour has received an impressive 4.7/5 rating on Feefo, the independent verified review platform. Highlights that previous guests enjoyed include:
The open-top cable car to the summit of Mount Stanserhorn
Visiting Chillon Castle with a Local Expert, made famous by Lord Byron
A first-class cruise on Lake Geneva
Eating fondue, a Swiss specialty, in Zermatt
Insight Vacations guests also spend a leisurely day in the glamorous town of St. Moritz, ride the Glacier Express over the Landwasser Viaduct and take in some of the world's most breathtaking scenery on this tour.
Begin your adventure today
If you're considering a solo travel adventure, Insight Vacations also offers a twin share facility where you can be matched up with another solo traveler to save on costs. Some tours even have no extra single supplement, so it's worth enquiring when you book. Combine all the benefits of going solo with those of traveling with a reputable travel company when you book with Insight Vacations.