Perhaps not the most obvious of destination choices, Estonia is no less impressive. Nestled in the Baltic region of Northern Europe, this pretty country may be geographically similar to its neighbours, but culturally it is unique. With the pirates and plagues of its past a distant memory, the country has flourished into a must visit.
And of course, no trip to Estonia would be complete without a trip to the country's capital Tallinn, with its historic buildings, modern culture and delicious foodie choices. To help you plan your trip to this quirky destination, we've highlighted a selection of things to keep you busy, either with your Local Expert or during your leisure time.
Explore the city's historic Old Town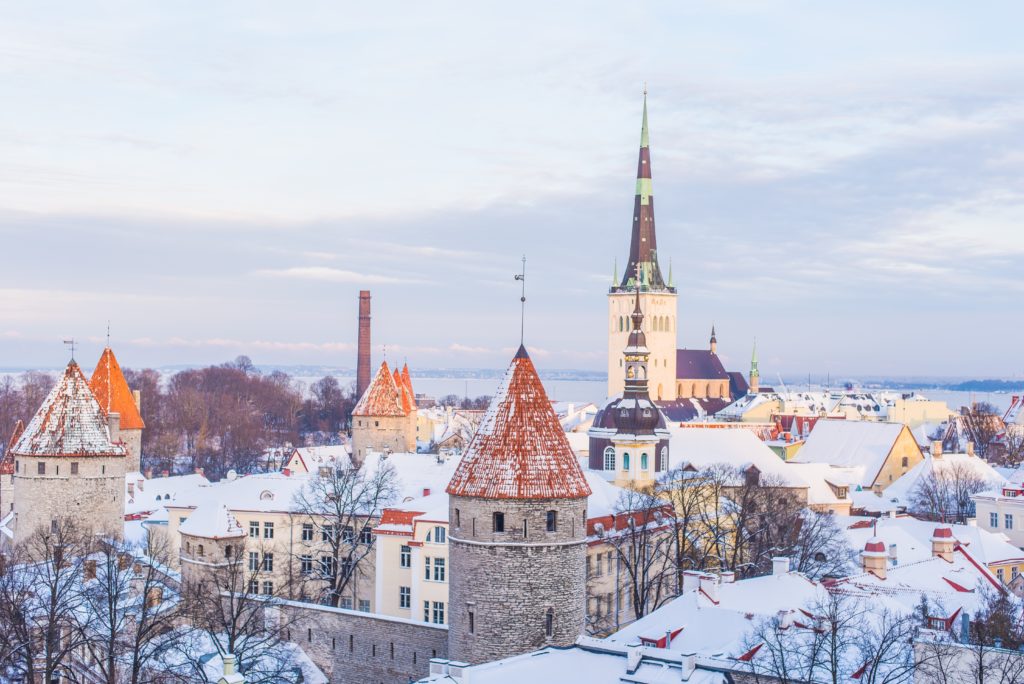 Listed as a UNESCO World Heritage Site, Tallinn's Old Town is one of the most preserved medieval cities in Europe and is a must-see on any trip to Estonia. It is surrounded by well preserved city walls and built around winding streets that spread out from Raekoja plats, its colourful Town Hall Square. Explore this fairy tale area with your Local Expert.
Climb the Town Hall Tower
If you're feeling energetic why not climb the Town Hall Tower's 115 steps for unparalleled views of the city? The building is the oldest town hall in the whole of the Baltic region and Scandinavia, with construction starting on it in the 12th century. Situated in the Old Town, it is built out of grey limestone with clay roof tiles and gothic arches. Inside you'll find historic artwork and furniture, including the benches of the alderman from the 14th and 15th century.
Visit the Alexander Nevsky Cathedral
Walk up Toompea Hill and see the Old Town castle and the striking Alexander Nevsky Cathedral. Built between 1894 and 1900, it was based on a design by Mikhail Preobrazhensky. The extravagant building is decorated in a decadent manner with eleven bells, three alters, five domes and large stained-glass windows.
Head to a local food market
What better way to experience a country's cuisine than heading to the place where locals stock up on their own foodie treats? In Tallinn, Balti Jaam Market is that place. Situated close to the train station, the market provides visitors with a selection of fresh goods, including meat, fish, breads, vegetables, jams and pickles. Popular Estonian dishes to try while you're in the city include elk soup, blood sausage, elk meat pie and Sült. For those with a sweet tooth, Kama is a great desert choice. Made from a mix of flours, it is served with a variety of berries.
Get your art fix
Based in the beautiful Kadriorg Palace, Kadriorg Art Museum is dedicated to Dutch, German and Italian paintings from the 16th to the 18th centuries, and Russian pieces from the 18th to the 20th centuries. The striking pink building is a Petrine Baroque palace and is set in 70 hectares of land, with beautiful gardens to walk in once you've finished exploring. The park also houses the Estonian Art Museum and the Mikkeli Museum, for those wanting to spend their full day delving into the city's greatest art collections.
Explore Estonia for yourself on our Warsaw and Baltic States trip.