'Tasmania is a place that is best explored like a local. Wine and dine your way through Tassie, sampling the finest local produce, home–grown wine, whiskey and gin, all of which is brought to life by the charismatic locals. Explore the pristine natural wilderness, uncover the unique history and immerse yourself in the must-see highlights.' 
When I read this description of Insight Vacations' new Local Escapes trip to Tasmania, I was immediately intrigued. What better way to break up the monotony of staying at home than by sampling some hidden gems in my own backyard?  
I admit I was slightly hesitant to book this trip, given the pandemic and my age, but Insight Vacations and my travel agent really helped reassure me that if I was keen to travel (which I was), then going on a guided tour was a great way to dip my toe back into the water, so to speak. 
As Insight Vacations is part of The Travel Corporation and celebrating 100 years in business, I quickly realised that they really know what they're doing. My tour departure had only nine guests (22 is their maximum) and they had implemented a whole host of measures to allow for physical distancing, including staggered seating on the coach. As I was a solo traveler, I actually had two seats to myself! 
I was also reassured by their no-risk deposit and flexibility promise. Knowing that I could change my plans up to 30 days before departure without any penalty really gave me peace of mind to book. 
As international borders are closed except for essential travel, I'm so glad I chose to travel locally this year. Read on to discover some highlights from my recent trip to Tasmania that hopefully will inspire you to start traveling again too. 
When I read this description of one of Insight Vacation's Local Escapes  I was immediately intrigued. What would be better than a short trip to break up the monotony of Covid-19 international travel restrictions. (The Australian borders are shut bar essential travel) Even better would be to sample some hidden gems from my own 'back yard'. 
I'll be honest I was slightly hesitant to book given the pandemic and my age but Insight Vacations   and my agent really helped reassure me into why traveling on a guided tour was a great way to dip my toe back in the travel water so to speak. Firstly, this local journey had only 9 guests (22 is their max), a whole host of measures in place to allow for physical distancing including staggered seating on the coach and because I was traveling solo I actually had two seats! I was also reassured by their no risk deposit and flexibility promise . I also realised that Insight Vacations are part of The Travel Corporation, so felt completely at ease knowing they really know what they're doing! They're celebrating 100 years in travel.  
Day 1 – Hobart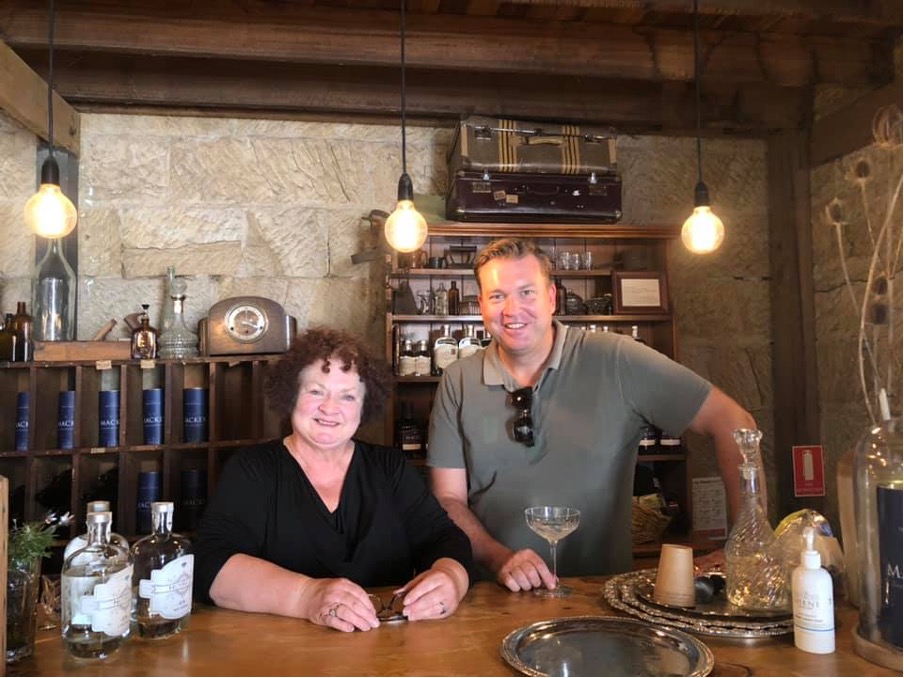 Once I landed in Hobart I was happy to see the Insight Driver as the weather was delightfully warm and sunny but I was all layered up from Brisbane, I was grateful for the help with my luggage, seemed I'd packed everything and the kitchen sink for my short trip away. The absolute highlight of my first day in Tasmania was the included three-course lunch at the Agrarian Kitchen Eatery. It was just to die for. All the ingredients are local, and the kitchen turns them into something quite magical.  
Given I was a solo traveler I was a bit nervous about eating on my own but the meal we had this first day just put all my fears at ease. My fellow guests were like minded, interesting individuals who took me in immediately. Did I mention that our Travel Director  was also a usual solo traveler? She knew just how to introduce me to fellow guests so I could meet the whole group. 
After lunch we had sightseeing choices and I was able to explore all the architecture of Hobart and a little shopping! 
I was happy to tuck into my very comfortable room at the Grand Chancellor Hotel Hobart after dinner. Maybe it was the early morning flight or the delicious wine with dinner but I was ready to get a good night's sleep. 
Day 2 – 

Bruny

 Island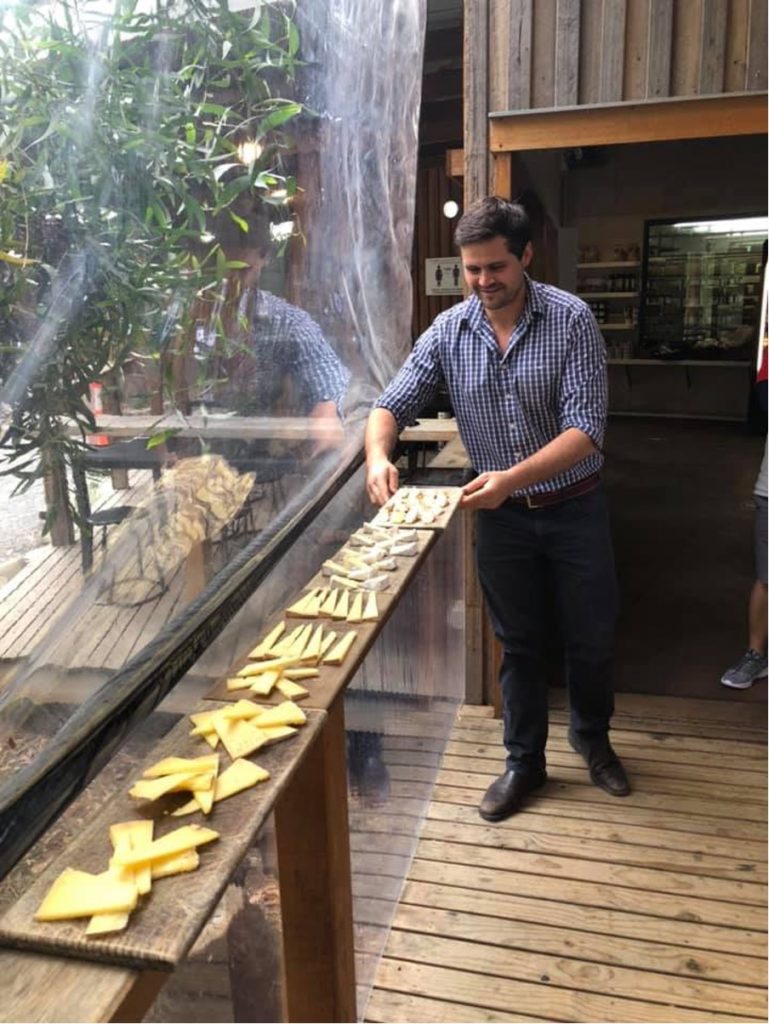 This morning I remember deciding to choose comfortable (read stretchy pants) clothing because I wanted to fully enjoy the gourmet day tour of Bruny Island, and goodness was that the right decision. This was a day spent celebrating fresh, local, organic, quality produce.  Everything we tried was produced by locals made from 100% local ingredients.  
Of course, it's not just about the food.  The natural scenery and wild coastline were breath-taking and the people we met so interesting. Such as Michael who won Tasmanian chef of the year as a teenager before becoming head chef for a Saudi billionaire working on a super yacht and now owns and operates the local Hounds Tooth Whisky distillery and Bruny Island Chocolate Co.   
But back to the food…first stop was Bruny Island Cheese Co & Bruny Island Beer Co – a marriage made in heaven and a great way to get the day started! 
Next we ventured into pristine rainforest for a relaxing walk where I saw ferns close to 200 years old.  I helped Make Travel Matter with a Pennicott Wilderness guide who told us about the important conservation projects that are taking place on the island to ensure this natural environment remains as pristine in years to come as it does now. 
By this stage we somehow worked up our appetites again and it just happened to be lunch time! So we stopped at Pennicott's beachside restaurant. I had local oysters and freshly caught Blue Eye Trevalla with Bruny Island premium wines while looking out over Adventure Bay. Just idyllic. 
I haven't even mentioned the honey, chocolate, fudge and whiskey tasting or the stunning English Garden, Canadian Embassy or 39 acorn tree memorial but hope you get to see them for yourself when you next visit this magical place. 
Day 3 – Wineries and 

Freycinet

 National Park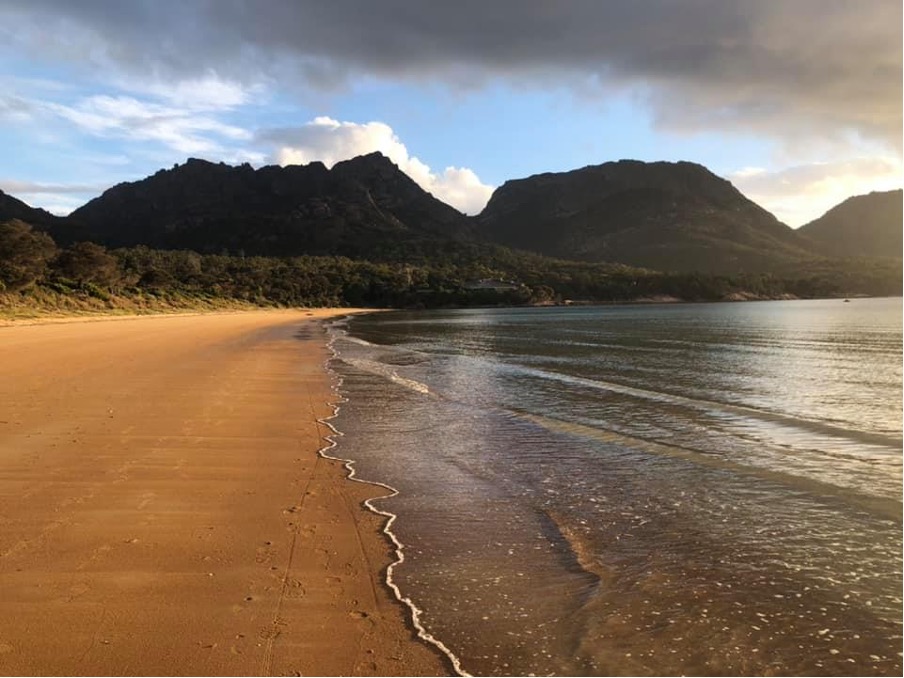 After a lovely few days in Hobart, we took the Insight Coach with its divine extra leg space for a pleasant 2.5 hour drive North East to Freycinet National Park. This journey was just magnificent! The scenery beautiful, the fact that someone else was driving better and best of all… a little pick me up of some chocolates as a gift from our Travel Director. 
We stopped for lunch at Craigie Knowe winery the East Coast's oldest winery. This family run enterprise continues the vision of founder John Austwick, who planted the first vines in 1979. Craigie Knowe is like going back in time set amongst beautiful gardens. A little further up the road Devils Corner gave angelic views!   
We stayed at Freycinet Lodge in the heart of the national park, it's the perfect location to take advantage of the many activities, walking trails and beaches set respectfully amongst the natural surroundings. Before the BBQ dinner with the other guests I enjoyed a lovely walk on the nearby Honeymoon Beach. A matter of walking off some of the delicious food and drink of the last few days, Insight weren't joking when they said it was a foodie trip.  
Day 4 – Inland Adventures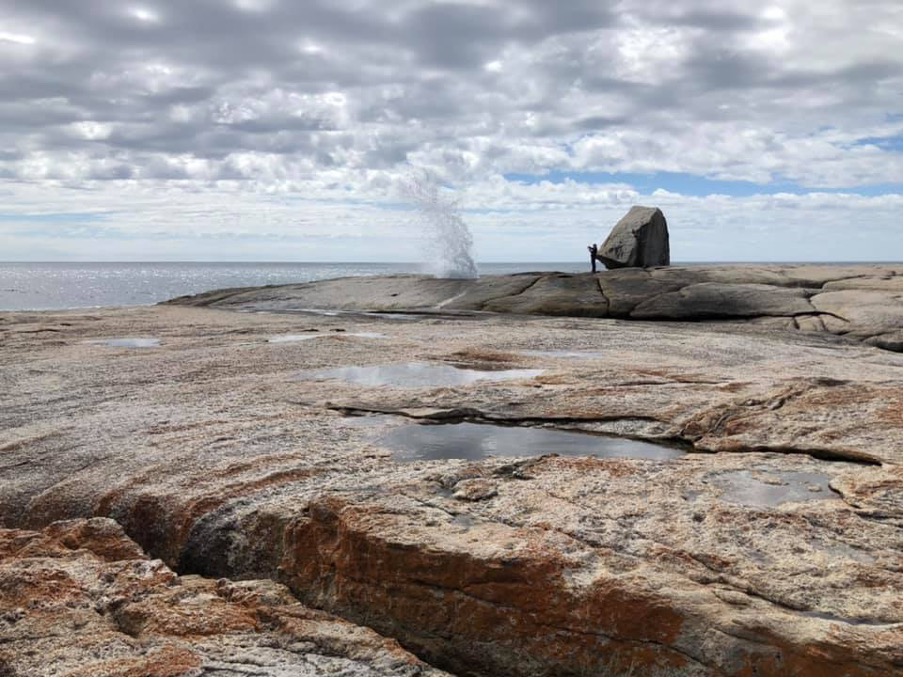 The weather this day wasn't as ideal as one would've liked, rather grey and drizzly BUT the Cape Tourville Lighthouse and lookout still provided remarkable coastal views.  Next, we stopped in at the seaside town of Bicheno to watch the famous blowhole spray with every ocean surge. It reminded me of the taste of the oysters we'd had just a few days before. Love that salty sea air! We also visited The Farm Shed which is a cafe and cellar door for the boutique wine producers of the East Coast that don't operate their own.  Subi the owner treated us to a private wine tasting which was the perfect way to ease into the journey inland to Launceston. I'll be totally honest, all that extra leg space, reclining seats and the smooth driving meant I missed some of the scenery whilst getting a nap in!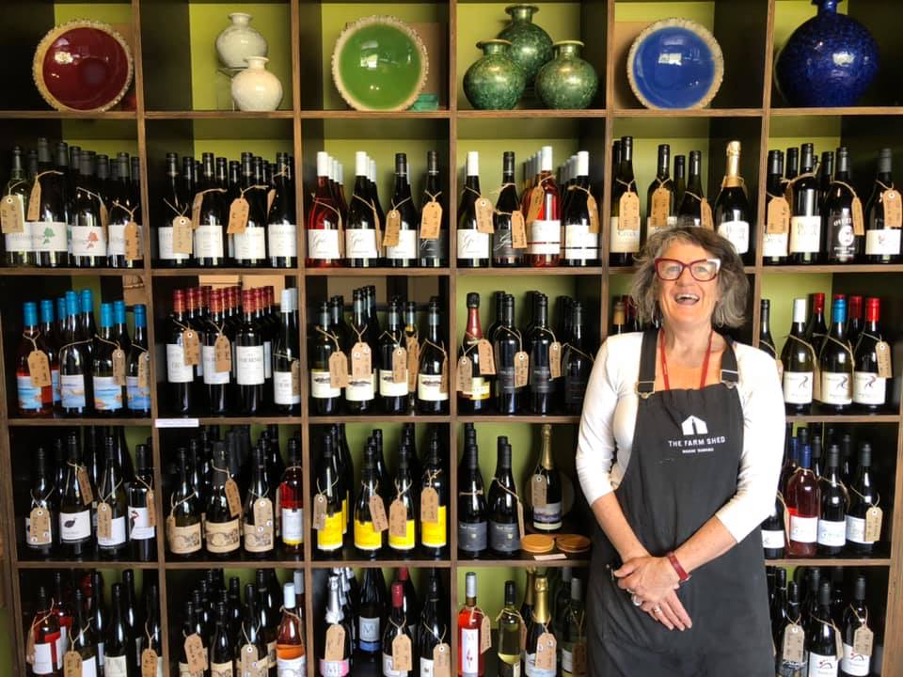 Day5/6 – Return to Hobart and F

a

rewell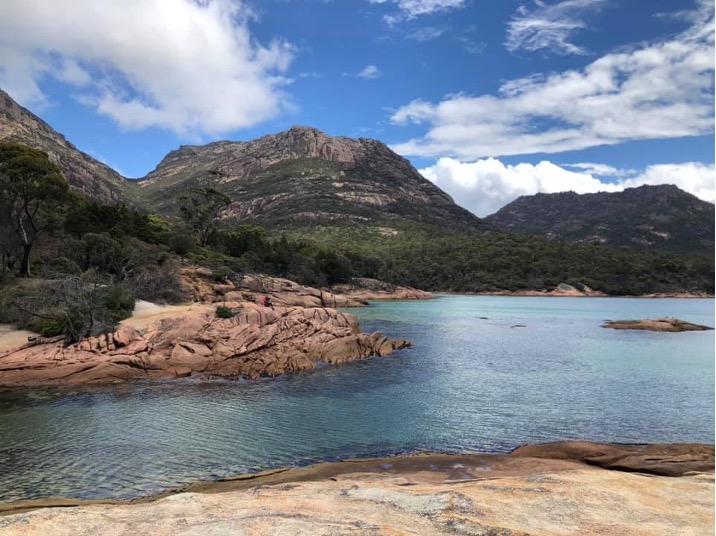 The highlight of our fifth and final full day of the trip was a private tour of the 200+ year old convict built Shene Estate and Distillery. Anne Kernke who owns and manages the distillery with her husband David gave us the grand tour. It's a fascinating estate oozing with old world charm and well told stories, not to mention world beating whiskey and gin. 
When we returned to Hobart we had enough time to enjoy some down time before our celebration dinner. A perfect end to a perfect holiday. 
I know I might be biased given I'm a foodie through and through but this trip was just divine from start to finish. What also made it all the more special was our Travel Director and Driver. As you can imagine there were some concerns about well-being  given the pandemic but both members of staff were ready and available to answer any queries or concerns. I felt that physical distancing was maintained extremely well and all the places we visited were implementing measures too. I'm ready to book another trip!