Written by Igor Bosnic
---
Two years ago this summer I took one of my favorite vacations ever – it was the first time my mom and I traveled alone together and we had a great time. We can both be a bit ridiculous, yet surprisingly the vacation was drama-free. Looking back, I attribute it to being with a group of other travelers, who provided a delightful distraction whenever we were on the verge of an argument.
While I enjoyed the sightseeing, history and culture of London and Bordeaux, the best memories I have are the funny things that happened along the way.  One that sticks with us is realizing that everyone on the trip thought we were some Demi Moore and Ashton Kutcher-esque couple for the first few days. We still look back and laugh at that one.
Here are few other mom and kid travel stories we'd like to share on Mother's Day.
---
Janet Anderson
Seattle, Washington
Dream trips: Oktoberfest, USA National Parks, Ultimate Italy
Janet, a mother and grandmother, opens up with a unique insight into multi-generational travel, "As all our kids are in the millennial age, it's hard to coordinate schedules. However, as soon as you mention a family trip … it's amazing how their schedules can clear!" As she reflects on a tour to Italy with her daughter, Shelly, she remembers her "aha" moment:
"As we rode along in the Insight motor coach watching the landscape and listening to our Tour Director tell the story, the history of where we were, Shelly turned to me and said, 'Mom, I wasn't sure about this tour thing, but it's really cool. I get to see things I didn't know existed. Plus, meeting the other members of the group makes me want to travel to even more places – the ones they've been to.'"
---
Jodie Gray
Bunbury, Western Australia
Dream Trip: Canada, Alaska
Jodie and her mum, Jenny Smith, went on their first ever holiday together last year. Neither had been to Europe before, and Jodie's mum is a retired florist, so they started in England at the Chelsea Flower show – which marked off a big bucket list item.
"I was thinking that it was going to go one of two ways. We come back closer or won't want to be in the same room together ever again. At first I was thinking oh my god I'm going to be on a tour with a group of old people and I will be bored outta my brain. How wrong was I!" says Jodie of their adventure.
They were in Italy for Mother's Day, which was particularly special, because it's where Jodie realized her hard working mum was relaxing and having fun. By the time they got to Amsterdam, her mum really ramped up the fun factor, "Imagine my shock and horror in Amsterdam when my non-drinking (alcohol) mother skulled down a small beverage, she was pretty pleased with herself, I can't for the life of me remember what it was called but it was delish. I was very much looking forward to my mum's share. I'm looking forward to going on another Insight tour sometime in the future with the mother dear."
---
Cynthia O'Kelly
Chicago, Illinois
Next trip: New England's Spectacular Fall Foliage
Cynthia recently took a trip with 12 members of her family – three generations – from her 90-year-old mom to 17-year-old son. "My 90-year old mom chose the trip. We were celebrating a few high school graduations and Alaska as a destination was perfect." One of the big benefits of the tour was the other multi-generational families traveling with them, "My son was 17 at the time, and there was another family traveling from the USA with three teenaged daughters! Definitely a plus!"
They chose an Insight tour because all the details are handled and paid in advance so there's no hassle while on vacation. Cynthia feel not having to worry about scheduling and all the ins and outs gave them a deeper sense of freedom, "Our experiences during the trip covered everything we could possibly want to see and do in this great state, such as interacting with the Iditarod puppies, river rafting, and seeing the Glaciers on the included cruise."
On another favorite tour was in Tuscany, "Italy was especially memorable because of our Italian heritage." They made the most of their time by visiting a centuries-old winery to meet the family that produces the excellent local varietals and, of course, taste them. "We certainly enjoyed those wines later at our villa!"
After their tour ended in Venice, the Insight Vacations Tour Director helped them navigate their way by train to visit some of their Italian family, for which they were most thankful, "We made memories that we will cherish forever!"
---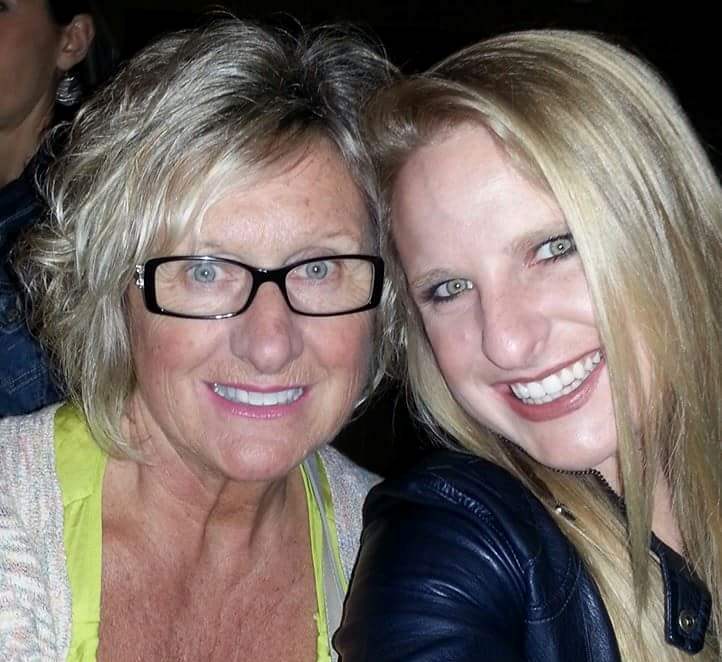 Elayne Raksnys
Leona Valley, CA
Dream trips: India, Scenic Iceland & the Northern Lights

Elayne traveled to Ireland a few years ago with her youngest daughter, Haleigh, who was just sixteen at the time. "Everybody was taking care of Haleigh – mothering her," Elayne says as she describes the sense of community among a small group of strangers traveling across one of her favorite countries. "In our group, there were people from as far away as Australia and New Zealand but also close to our home in Los Angeles." Similar to Cynthia's experience, there was another family on tour with Elayne who had a daughter around Haleigh's age who were from San Diego, so the girls bonded and made fast friends.
Elayne and her family wanted was to learn as much as possible about the history of the destination. As it just so happens, they were traveling through Northern Ireland when the peace agreement with the Sinn Fein was signed. "It was an historic moment," Elayne said. "Being there and living the history makes the trip even more special. Looking back we can say we were there when it happened." The Tour Director was able to provide some local expertise and commentary regarding the complicated relations between Ireland and the UK.
---
Cyd Cunniff
Home: Rye, New York
Dream trips: Japan, South Africa, Samoa
Sometimes it's impossible to look back at your travels without laughing. Reminiscing on a trip to London with her young daughter, Cyd speaks through a smile as she remembers navigating the public transit system late in the evening after seeing the musical, Matilda, "We were still giddy from seeing such a great show and just got off the train to walk to our b & b near Kew Gardens.  We were at the right station, but on the wrong side of the platform. Plenty of London can be dark and spooky at night so I didn't really think anything of it until my daughter asked about the sign that read 'Crematorium.' I had dragged my eight-year-old through Mortlake Cemetery in the middle of the night!  And, I have a mommy confession – I told her a crematorium is where the English make ice cream."
Being able to spend time with our families, uninterrupted from the daily distractions back home, is a great way to connect.  I know I'll remember the funny moments and stories as much as the sightseeing and history, and that's the best part of traveling with family.
---
We at Insight Vacations are wishing mothers around the world a beautiful day of celebration.