Established after the American Civil War, Memorial Day (it shed its first name, "Decoration Day", within a few decades) initially commemorated the valor of Union and Confederate soldiers who'd fought in the conflict. Originally taking place on 30 May 1868, it soon took on a larger dimension and was taken to honor all American veterans who'd fallen in the nation's wars. Given the floating date of the last Monday in May when it became a federal holiday in 1971, the date has also come to (unofficially) signal the start of summer. With many Americans choosing to spend this long weekend traveling, what better way to honor Memorial Day than by visiting some of the country's' most important battlefield sites.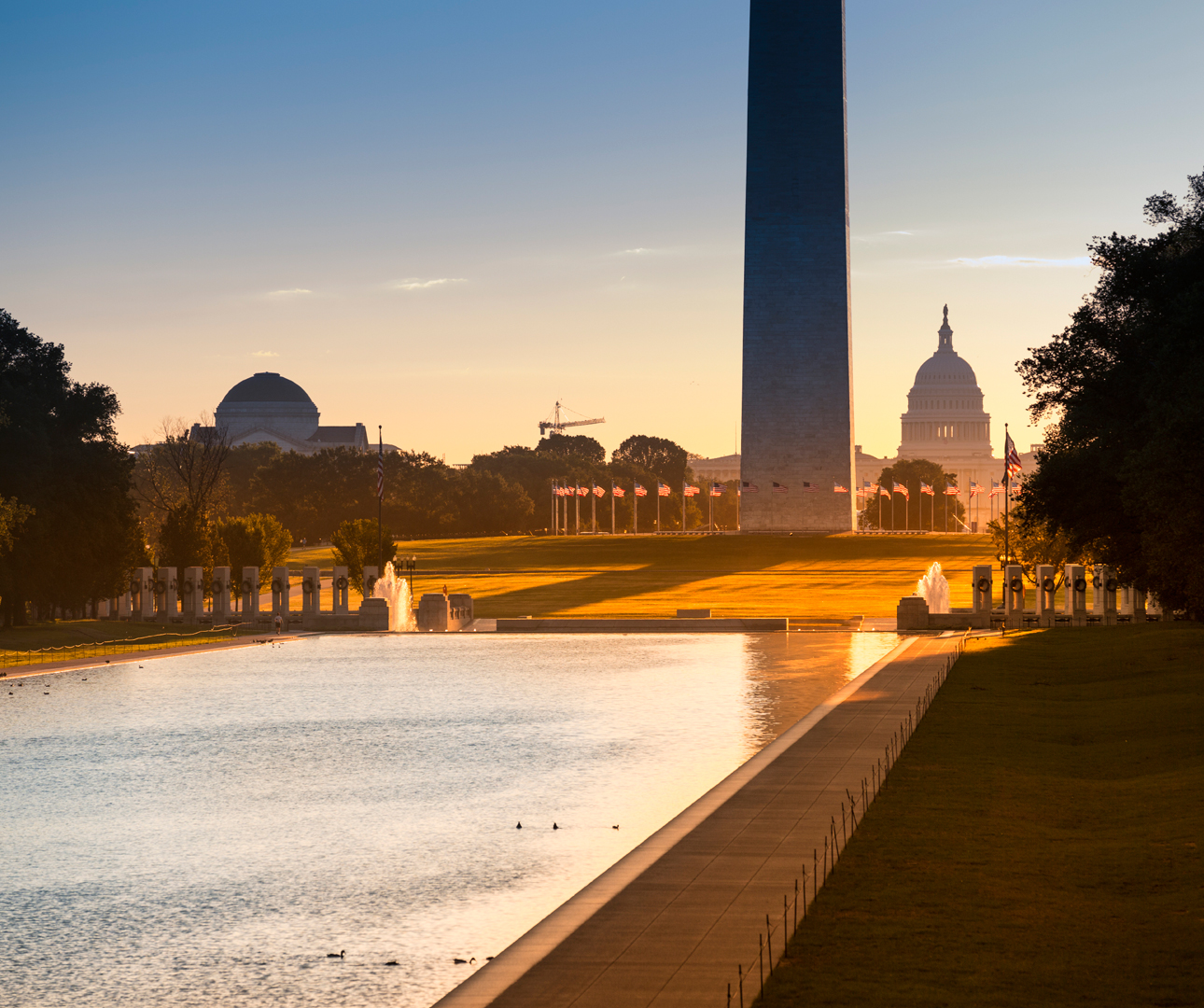 An obvious place to start is the National Mall, Washington DC, America's most visited national park. Fringed by the Washington Monument, the Capitol and the Lincoln Memorial, few areas here are untouched by a memorial to one of the nation's forefathers or heroes, many of which gave their lives at Gettysburg, just an hour and 30 minutes north of the city. A name that evokes far more than just a battlefield, it was here that blues, greys, sabers and bayonets clashed in the midst of cannon and rifle fire, resulting in some of the highest casualties reported during the course of the war. Four months after the Civil War's turning point at Gettysburg, Abraham Lincoln chose the spot to proclaim "a new birth of freedom" in his famous Gettysburg Address, which as with many great speeches, signaled an element of closure and the lighting of a new hope.
While the stars and stripes go up, then down to half-mast and back up again on front-yard flag posts and public buildings, patriots will often don a flag pin, attend a parade, prepare huge BBQs for friends of family, and participate in the national moment of remembrance at 3pm. But to stretch the heartstrings of historical empathy further, one must really be there – where so many Allied soldiers fell. The names of the Belgian and French battlefields: Ypres, Passchendaele, Vimy Ridge, Cambrai and Artois, still echo painfully for participant nations today, and there are few better ways to appreciate the sacrifices of those who fought than by paying a visit to the sweeping front lines, poignant cemeteries or austere memorials. Whether a compatriot, friend or relative fell in the war, or you're simply there to pay your respects, listen to the Last Post, often sounded at the Menin Gate, Ypres, which bestows a feeling of tranquil dignity on both the living and the dead.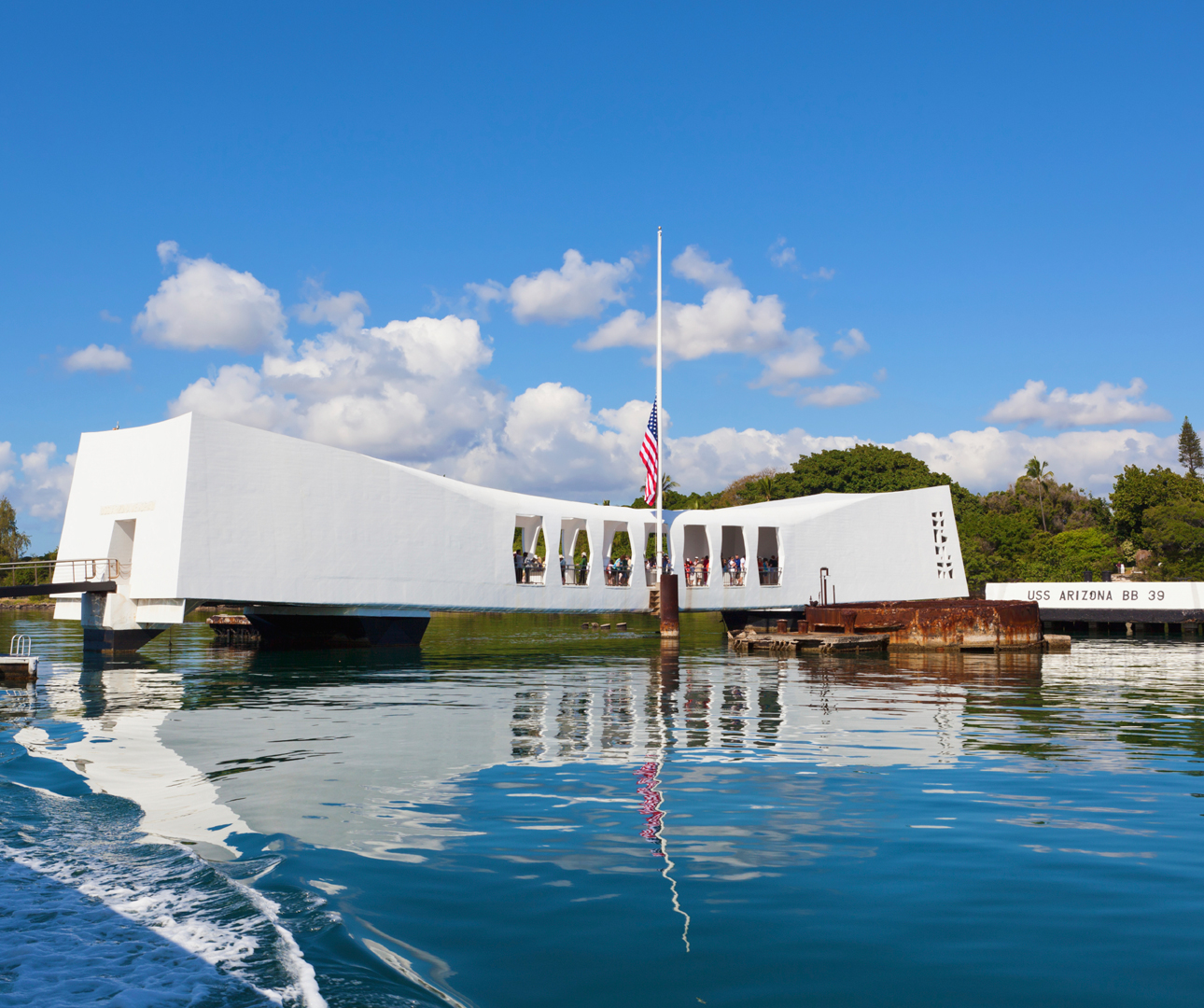 America was dramatically dragged into WWII by Pearl Harbor, the 1941 Japanese surprise attack that sank USS Arizona along with 1,177 marines and sailors. In 1962 the memorial, effectively a floating bridge above the hull of the ship, was opened and year after year both survivors and visitors return to pay their respects to those who were less fortunate. It's still a naval tradition within the US Navy to "man the rails" whenever one of its ships passes the memorial, and ever since the battleship was sunk every US President has visited this place, marking out its reputation as one of America's greatest sites to see on Memorial Day.
If you would like to pay your respects to the fallen and learn about America's rich military history why not visit Europe's WWI Battlefields.