Exports form a tiny percentage of total oysters farmed in Brittany. And no wonder, since every cove, bay and harbour in the area claim their local oysters are the non plus ultra in taste. Here, we take a look at why the Bretons might be quite so bad at selling their bivalves.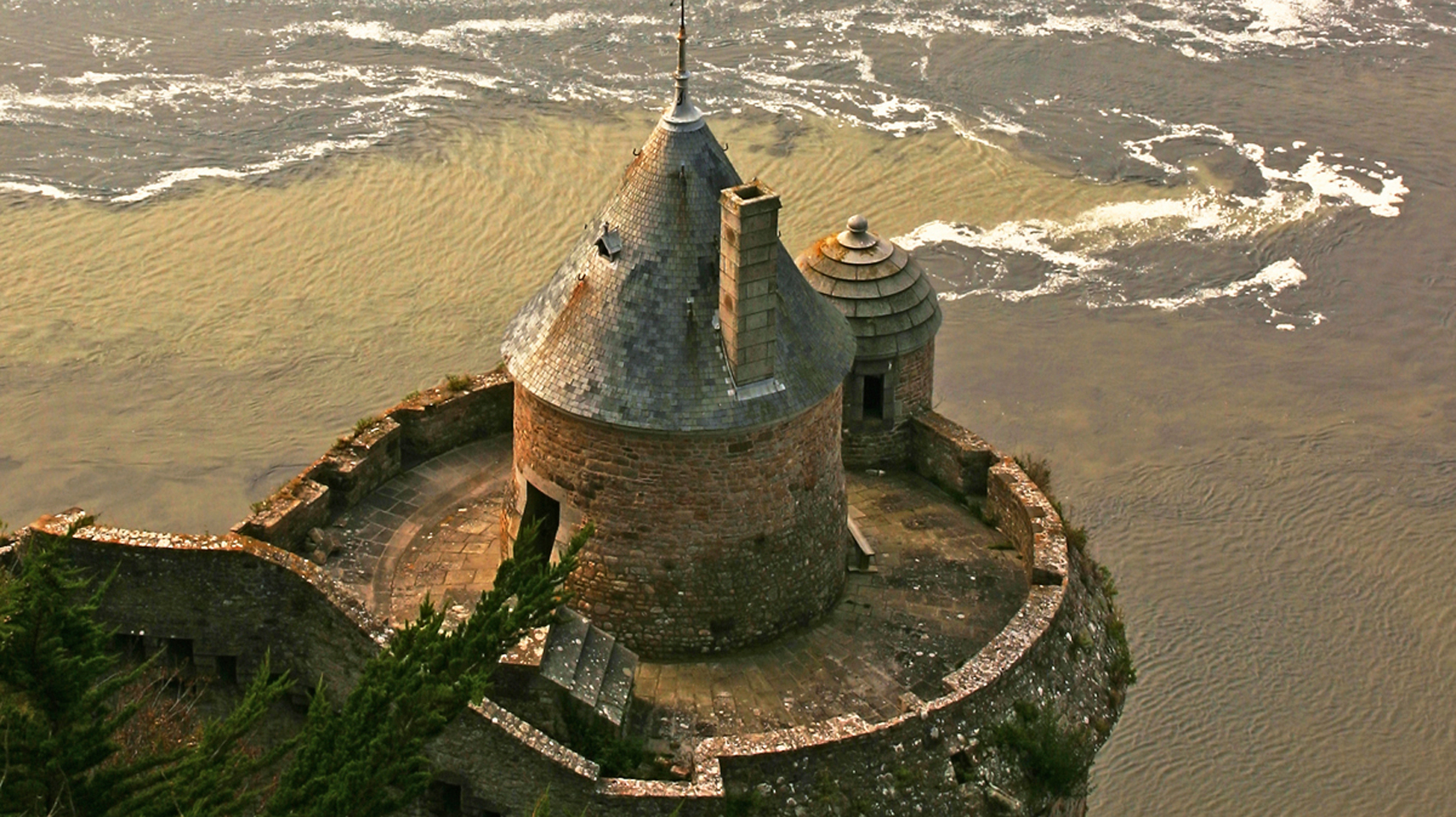 'He was a bold man who first ate an oyster', Jonathan Swift famously said. As true as that may have been, it now seems oysters are more popular than ever. And the oysters people really want are the belons, French oysters – especially the variety native to Brittany.
With 2,800 kilometres of coastline, Brittany is laced with windswept coves, coastal hikes, thatched cottages and formidable tides. And its oyster capital is undoubtedly Cancale, which somehow manages to supply the patria with 60,000 tons of the molluscs, over a third of the nation's total.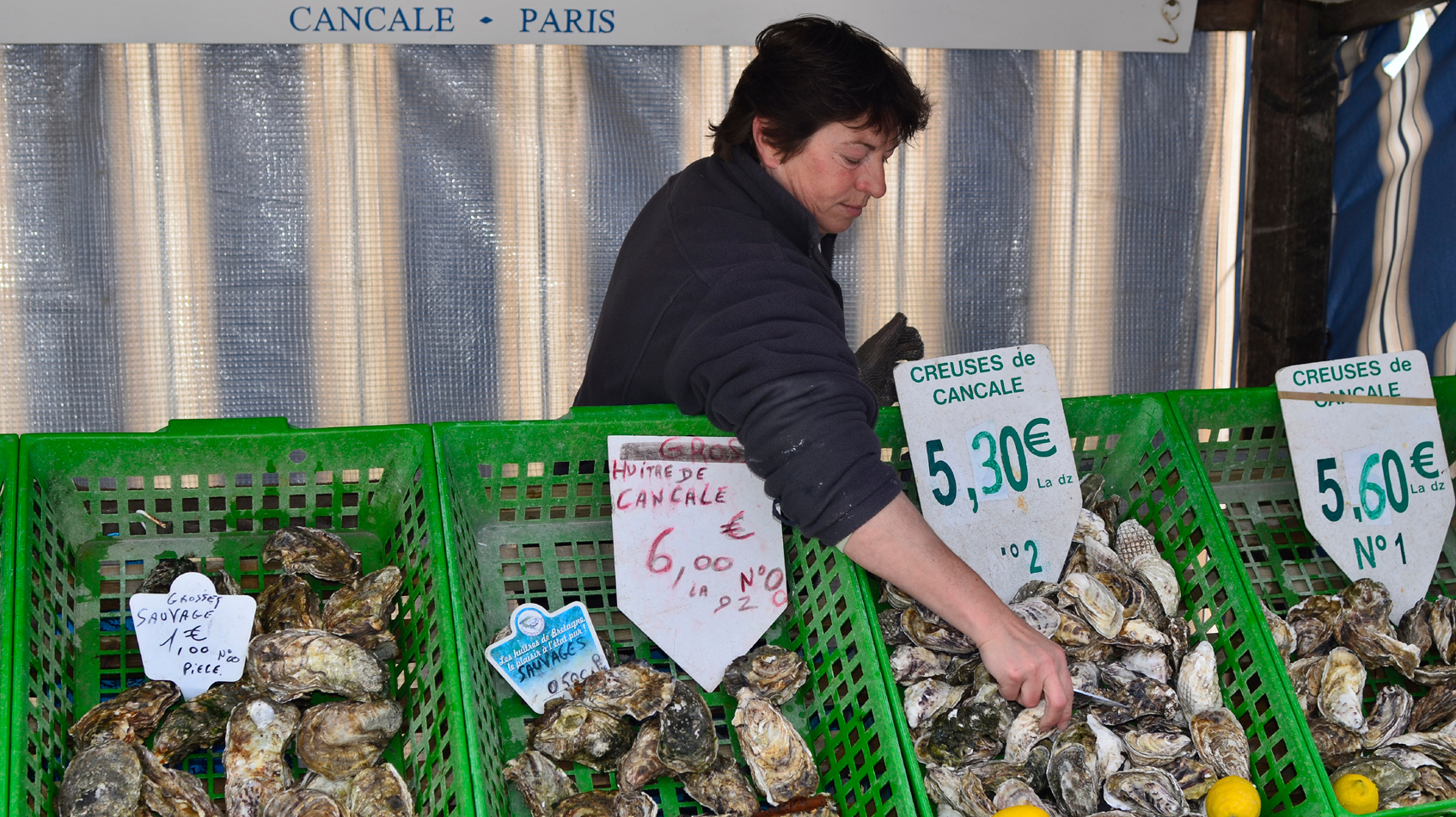 If you want to try the delicacy at the source, just stop by one of the dozen stalls that line the beach ­– each sells every local variety. They mainly come in two kinds, however: huîtres plates, which are flat, and huîtres creuses, which resemble rocks. Or go one better, cut out the middleman and head to a harbour, where you can buy straight from the fishermen in their boats.
Oysters are so plentiful in these parts that even the half-shell makes it as a standard unit of sale. Rated by numbers, the higher the number the smaller the oyster. Each is also judged on its 'cru' (growth). The term, usually associated with wine, here refers to the different provenance of oysters, which can affect the taste and texture of the product. There are 12 crus in total for oysters from Brittany, for example while Aven possesses nutty-sweet notes, Paimpol is fat and salty.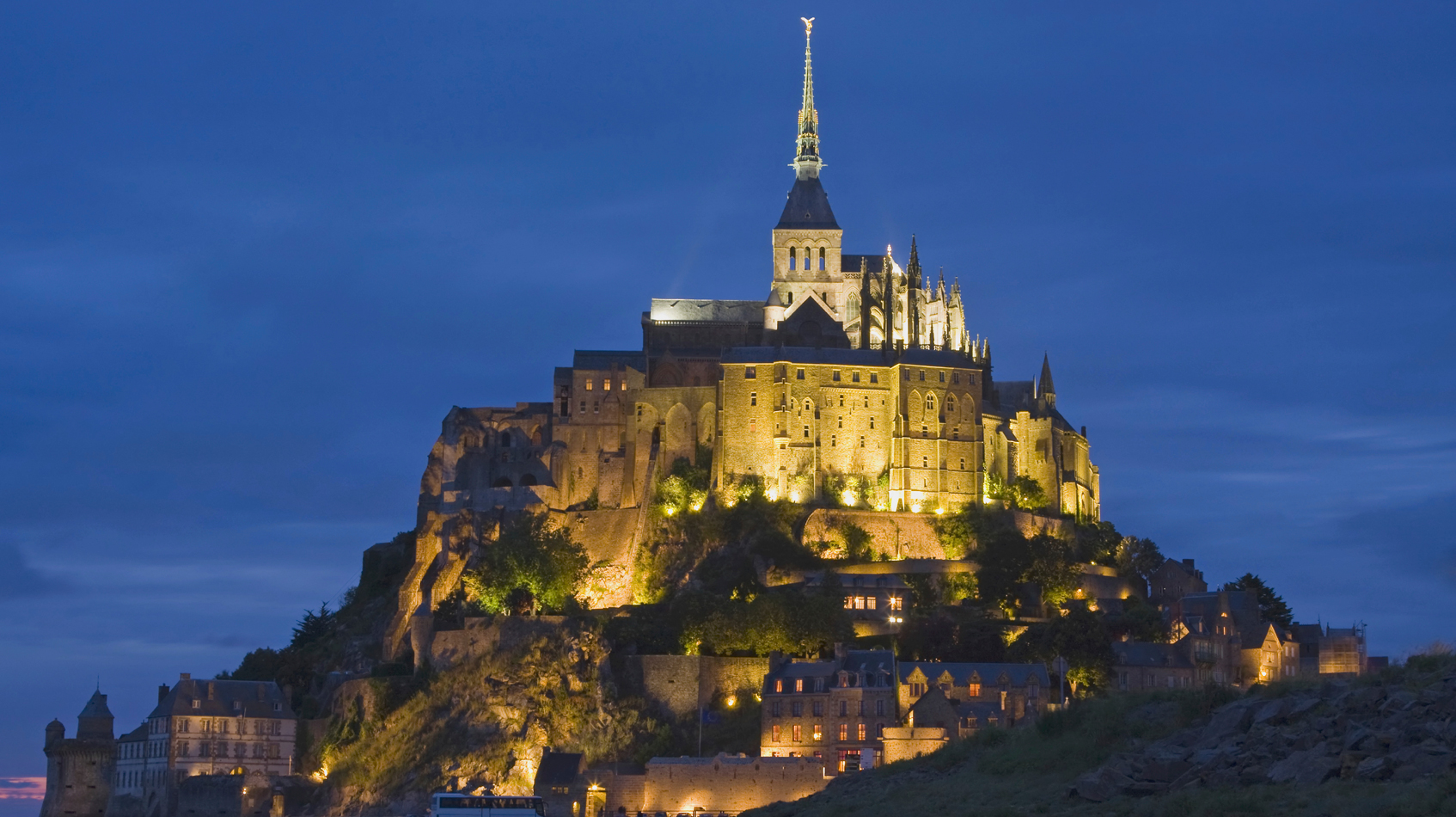 Not that fat and salt are anything to worry about here. Oysters are notoriously low on calories, and are packed with iodine, vitamins and minerals. Casanova also claimed they helped him out in the bedroom department, an assertion which strangely seems to be verified by quite a bit of scientific research.
Between munching on the local molluscs, take some time to visit the stunning Mont-St.-Michel Bay, nestled between Normandy and Brittany. Be careful with the tides around here, they raise and lower the water by almost 15 metres, a fact that prompted Victor Hugo to recommend running 'as fast as a galloping horse' if they are working against you. However, it's the Abbey, with its 6th century Christian roots, that really steals the show. A UNESCO World Heritage Site, it's one of the most visited attractions in France.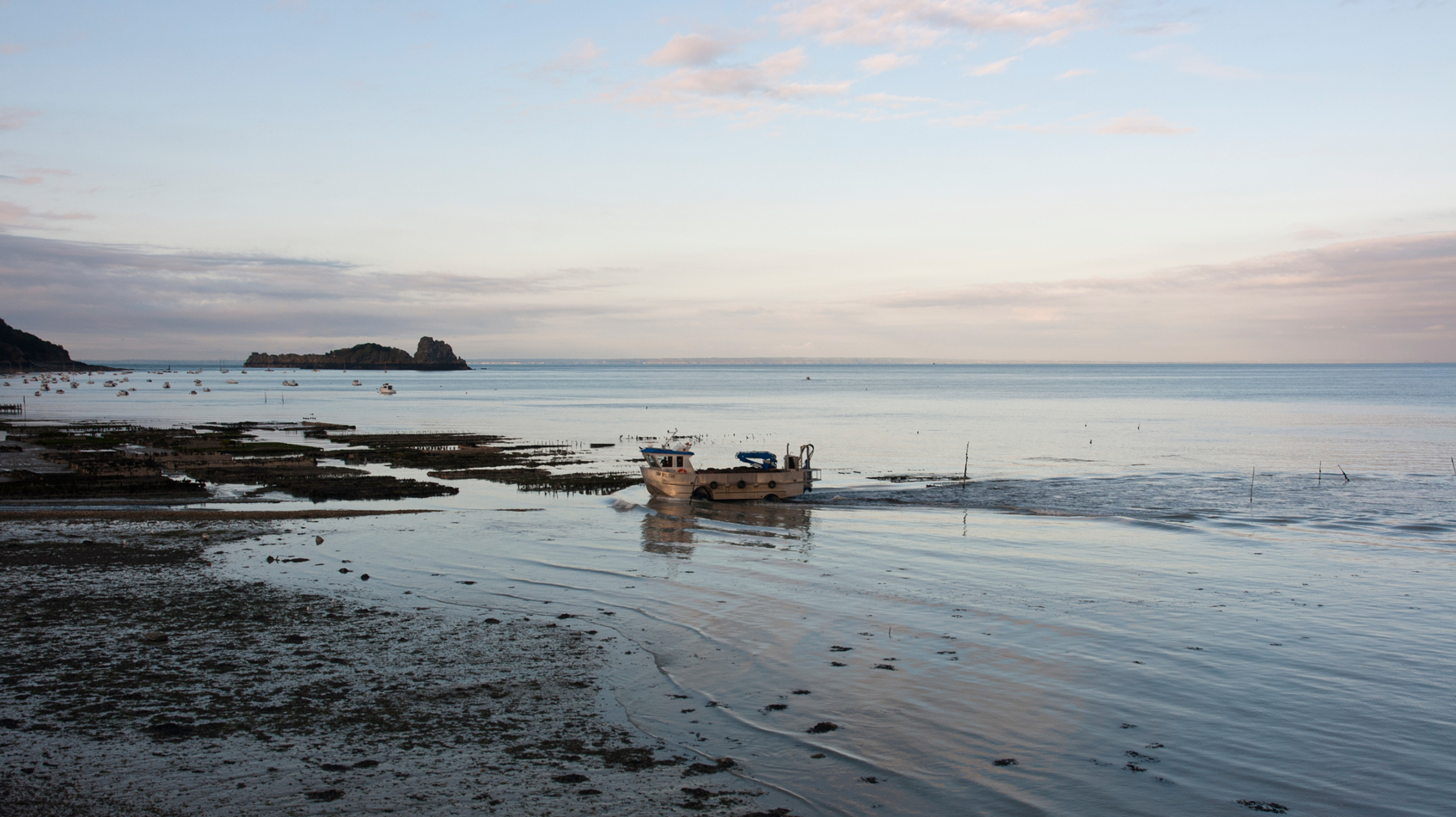 Afterwards, follow the sunset West to St-Malo, a sturdy citadel bristling with fortifications at the mouth of the Rance. Despite its impressive defences, it was not a place of authority but rather its lack, gaining notoriety in history as a nest of corsairs, the French equivalents of the Barbary pirates. That doesn't stop it looking picture-perfect today, however. Quite apart from its medieval maze of winding streets and charming bars, not to mention one of the highest concentrations of restaurants in the world, it also offers several cultural sites, including the tomb of Chateaubriand, the Solidor Tower and its Cathedral, St Vincent.
If the stomach starts to rumble after all that walking, visitors are spoiled for choice. Each square and narrow, cobbled street is lined with restaurants, taverns and bars of every variety. But for the very best oysters, there really is only one option: Le Chalut. A tiny, family-run restaurant located in the centre of the city, it serves just a handful of dishes but each is honed to perfection. Don't let the low-key setting put you off either; this humble little eatery has bagged a Michelin star for its skills in seafood.
If you fancy sampling oysters in their natural environment, or seeing any of the sites mentioned above, the Normandy, Brittany & Loire Valley itinerary might be perfect for you.