One of Hungary's favourite dishes, the humble strudel enjoys a prominent place in culinary culture across much of Europe. Tracing its roots back to the Austro-Hungarian Empire, strudel has featured in celebrations and festivities in Budapest for many centuries. The first bakery dedicated to strudel to open in the city, Strudel House are local experts on this particular delicacy. From the history of strudel in Hungary to the city's favourite varieties and how to make the perfect buttery pastry, we sat down with Strudel House to find out the secrets of Hungarian strudel.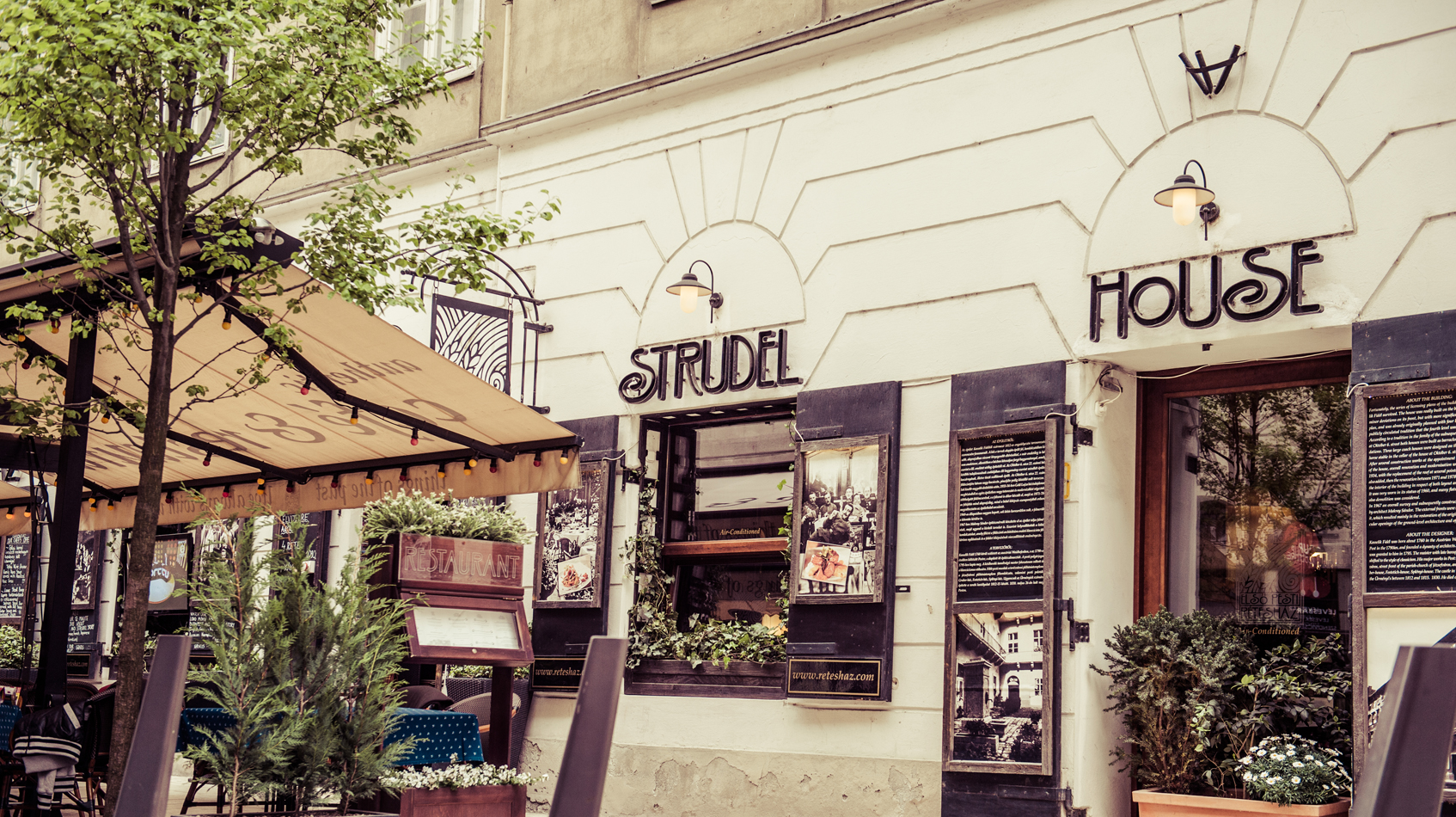 What makes Strudel House so unique?
"Before Strudel House, there was no other place in town where you could either see how Hungarian strudel is made, or participate in making it. Strudel House is special too because very few places bother raising this simple dish to the level of haute cuisine. We keep raising the bar whilst also not being afraid to experiment with dishes."
Can you tell us a bit about the history of the strudel?
"Usually associated with Austria, strudel is part of the heritage of the Austro-Hungarian Empire. The oldest recipes stretch back into the 17th century – one from 1696 sits in a handwritten cookbook at the Vienna City library. The pastry probably has roots in similar Near Eastern pastries such as baklava."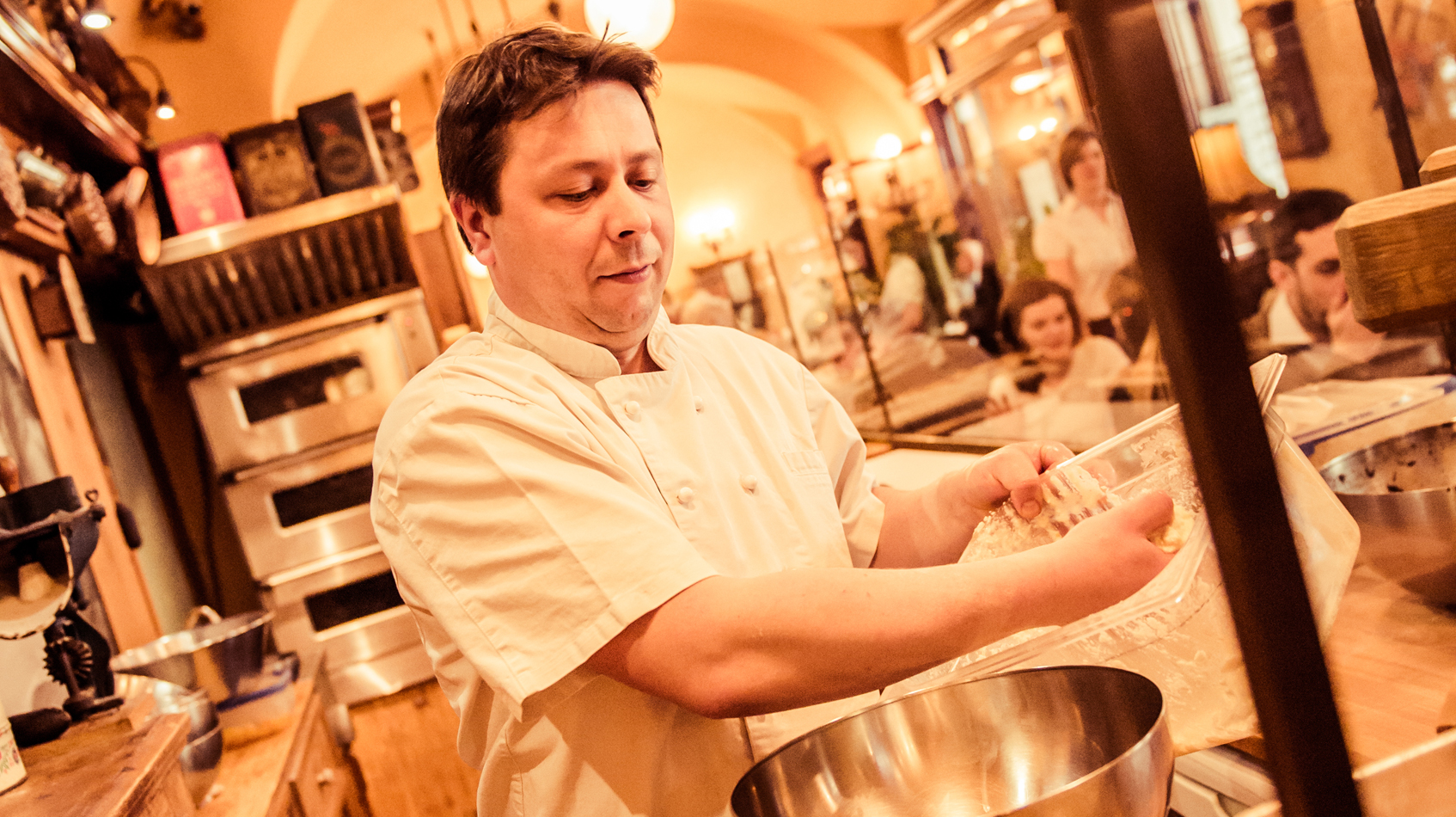 What are a strudel's core ingredients?
"Two types of flour (simple white and special strudel flour), water, oil, milk, sugar, eggs and salt. Strudel House prides itself on using only top quality ingredients and fillings."
Is strudel a dessert dish?
"No, they can be savoury too. Sweets include cottage cheese, sour cherry, poppy seed, apricot, plum, apple and mixed fruits. Savoury strudels use cabbage, chicken, paprika, salmon, foie gras, vegetables and mashed potatoes."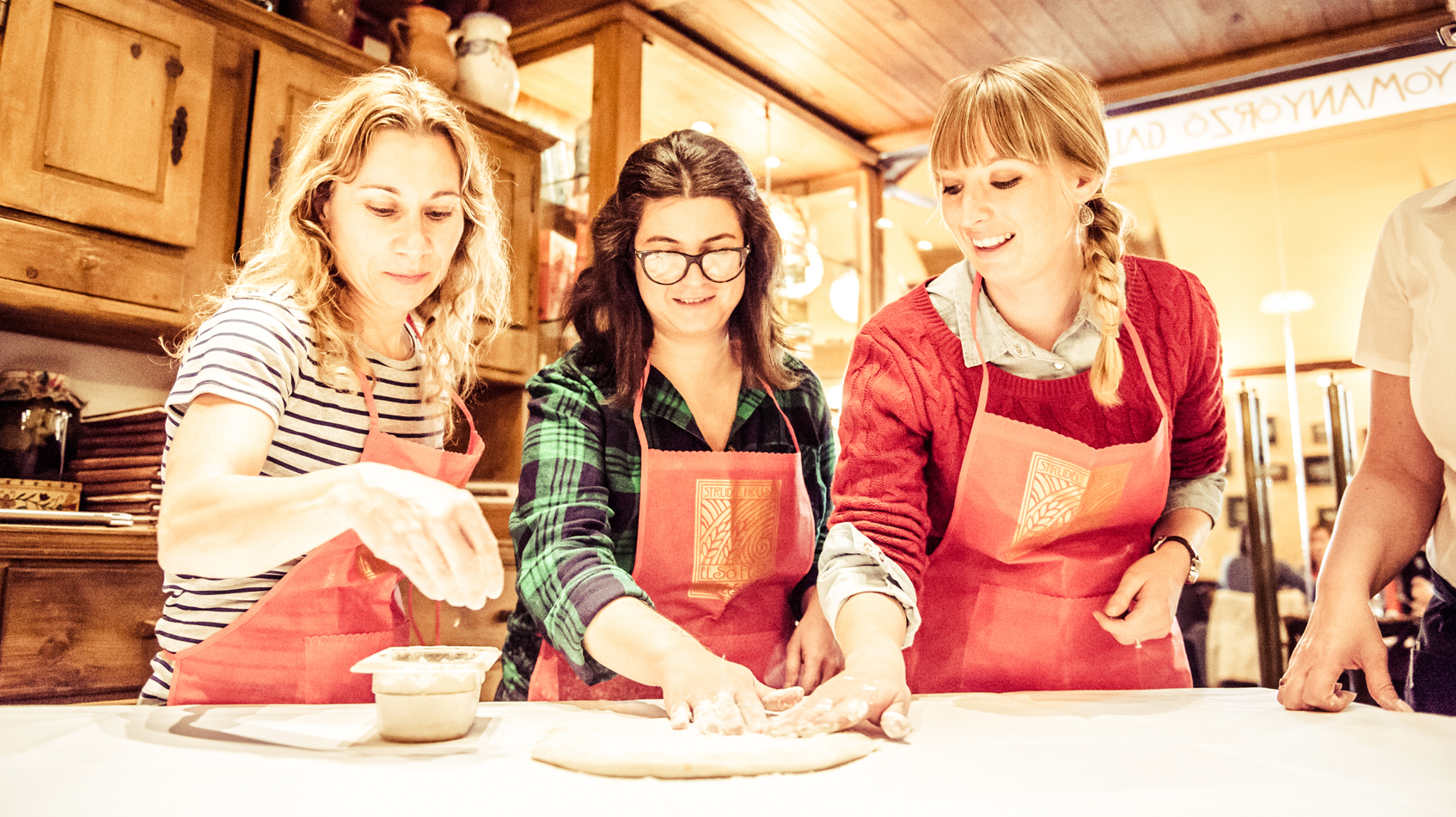 Are strudels difficult to make?
"Yes. Although ingredients are not everything, the technique is incredibly important. There are many factors at play such as how things are mixed, how long the dough is kept in the fridge, baking temperatures etc. The part people find the most difficult is stretching the dough without ripping it. This takes years of practice."
What's the most traditional Hungarian version of strudel and when is it typically eaten?
"Cottage cheese and apple. Strudel is a festive dish, so Hungarians don't eat it every week."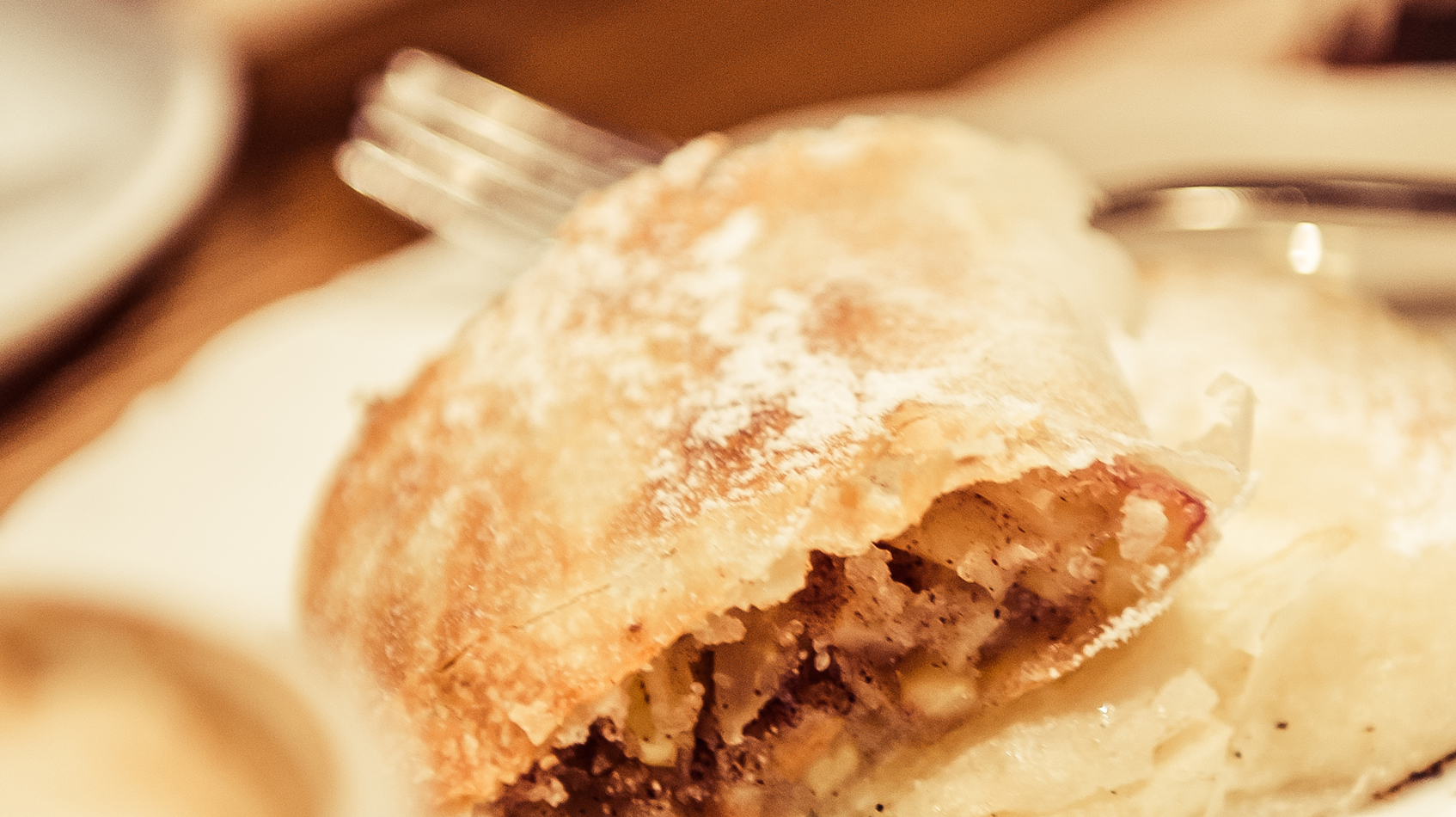 What should I drink it with?
"Hungarians love to drink pálinka as an Apéritif or digestif. Tea or coffee can, of course, accompany strudel but a glass of Tokaji (Hungarian dessert wine) comes highly recommended."
When did Strudel House first open?
"November 2007. Its owners are a Hungarian family who would like to keep the tradition of strudel making alive for generations to come." 
When groups learn how to make strudel with Insight Vacations, what do they most enjoy?
"Definitely stretching the dough. Everybody takes photos and videos of this part. The chef shows guests how to do it but it's very difficult – people love to see if they can pull it off."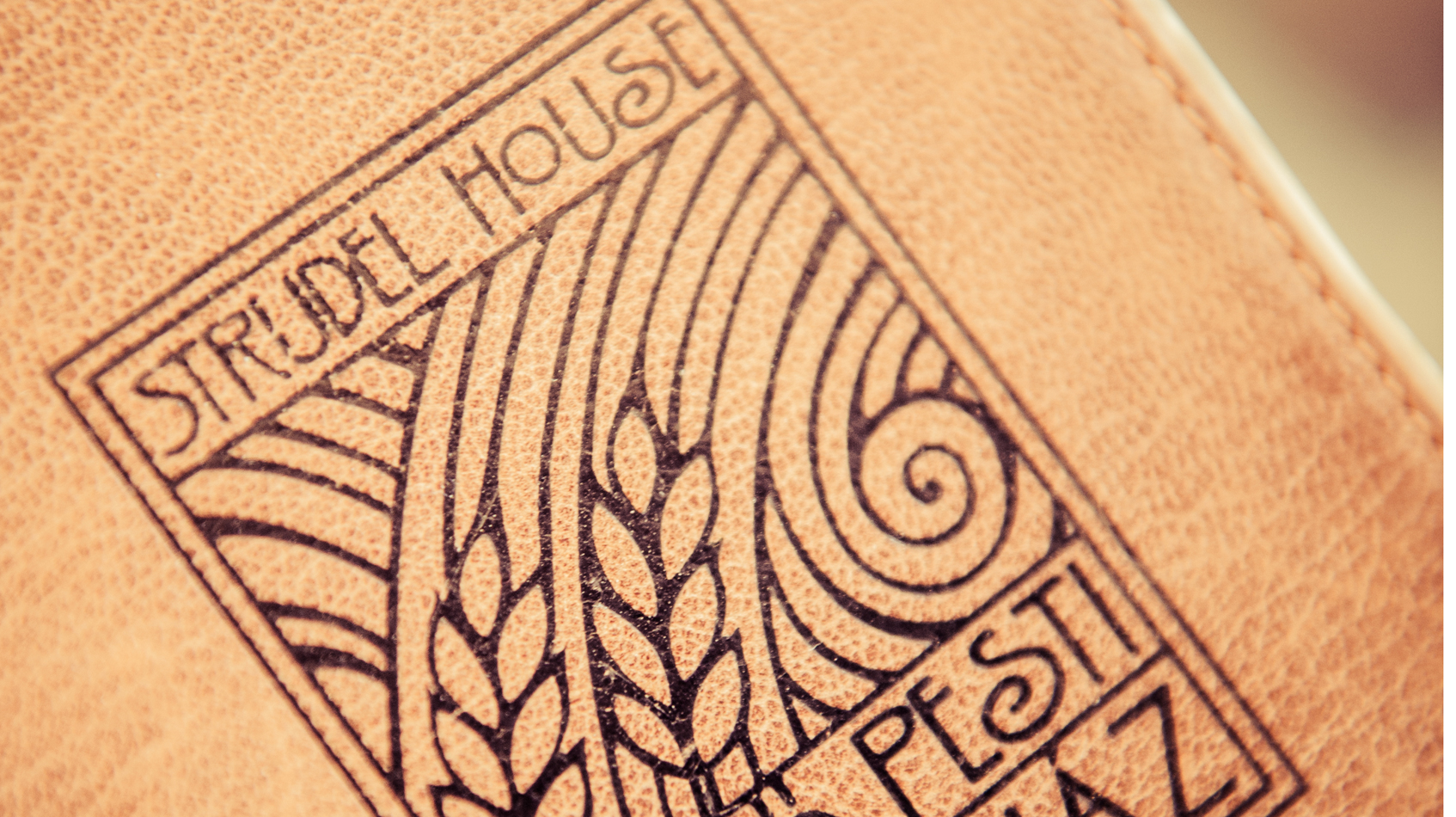 What's a simple strudel recipe that readers can try at home?
Take half a pound of the finest smooth flour.
Sift it through a hair sieve onto the board, heap it up and make a hole in the centre.
In this hole put the salt, the yolk of an egg, the fat, the lukewarm water and the cream and mix well with the fingers of the right hand.
Then knead the mixture until it comes clean off the hand and the baking board.
Make a flat round loaf of it, dredge flour over it, cover with a warmed linen cloth and let it stand for 10 or 15 minutes.
Spread a tablecloth on the kitchen table, dredge it with flour, pick up the dough on the knuckles of both hands and put it on the table-cloth with a spreading movement of the hands.
Then put the fingers of both hands under the dough and pull it gently in all directions until it covers the whole table and hangs down over the edges.
Great care is needed to prevent tearing the dough. It should be like tissue paper.
When the dough has been pulled out thin enough, tear off the thick edges with a winding movement round the table.
Sprinkle some lukewarm lard on the dough, leave it for a few minutes, then spread or sprinkle over it whatever filling is desired.
Fold the edges back and with the aid of the tablecloth, caught up near two of its corners and held stiffly, roll it up into a roly-poly, then put it into a greased baking tin, brush with melted fat or the yolk of an egg and bake for 20-25 minutes in a moderately heated oven.
Make your own strudel at Strudel House, one of the stops on the Insight Vacations Harmony of Central Europe journey.