Hi there! My name is Cristina and I would like to tell you about my visit to Croatia last year, as a member of The Travel Corporation.
Visiting Croatia in the fall allows you to explore with warm but fresh temperatures and fewer crowds. November is an ideal time to visit for lush, vibrant colors that come with the autumn season and November 11 marks the first official day of wine season with Martinje, St. Martin's Day. The celebration provides a unique cultural experience around the grape-growing regions of north Croatia such as Zagreb and incudes delicious cuisine, local wine, singing and dancing throughout the night.
I thought I knew how to travel until I traveled with Insight Vacations. At this time last year I had the pleasure of traveling to Croatia on Insight's Country Roads of Croatia journey and it was an incredible experience I'll never forget – especially the unique Insight Experience of tasting fresh oysters plucked straight from the sea in Mali Ston! I look forward to the time we can all return to travel and cross Croatia's treasures off the bucket list once again.
Like with all Country Roads journeys, the experience took us to explore a different side of Croatia and delve deep into the country's culture, hidden retreats and farm-to-table dining, while living like the locals. We immersed ourselves in the depths of Croatia so that we could feel and see what it meant to live and be part of this diverse country. I'll take you with me as I recount my experience.
Zagreb – Lower town
We touched down in Zagreb and the most delightful Eastern European Travel Director, Karin, greeted us at the airport to welcome us with open arms and a warm, "ready to lead the way" smile. Karin's organization was impeccable, and we were all given detailed instructions on the support we would receive throughout the tour. Starting aboard the luxurious 40-seater coach with so much space to relax and take in the views from the large windows, all the guests knew it would be a journey of true comfort and style. In 2021-2022, the number of travelers on the trip can be reduced to 24 guests if you choose to travel on a Small Group Departure or 12 guests on a Small Private Group journey where you can reserve a coach for just your small group of friends and family so the coach would be even more spacious to accommodate social distancing.
We check-in to our centrally located hotel and not a single guest touches their luggage – all of the luggage transportation is handled by the team at the hotel. Our Welcome Reception began at 17:00 sharp. Greeted with local treats and a glass of Croatian sparkling wine, Karin explains what the journey holds, everything we need to know about Croatia and Zagreb – from where to exchange currency, the basics of the language and how to stay safe – before we depart for our Welcome Dinner at the most authentic Croatian restaurant, Galo. All the local ingredients are on display including freshly made pasta, fish and seafood and cured meats so we know our dinner will be deliciously authentic. Our menu offers of a selection of fresh options and there is something for everyone to meet all dietary restrictions and preferences.
The next morning, we regroup for breakfast which fuels our start with a multitude of local jams, pastries, meats and cheese, olives and fresh juices. We are greeted by Karin and our Local Expert, Tomas, aboard the coach and embark on a narrated walking tour of Zagreb. We indulge in the local farmer's market, Dolac, visit St. Mark's Church for a group shot by a professional photographer and once we explore on our own, we discover local, traditional leather shops for some shopping along Ilica Street. When we arrive back to our hotel for dinner preparations, a lovely note, snacks and two glasses of bubbly are waiting for us in our room to sip and savor, showcasing the true testament to Insight's above and beyond philosophy.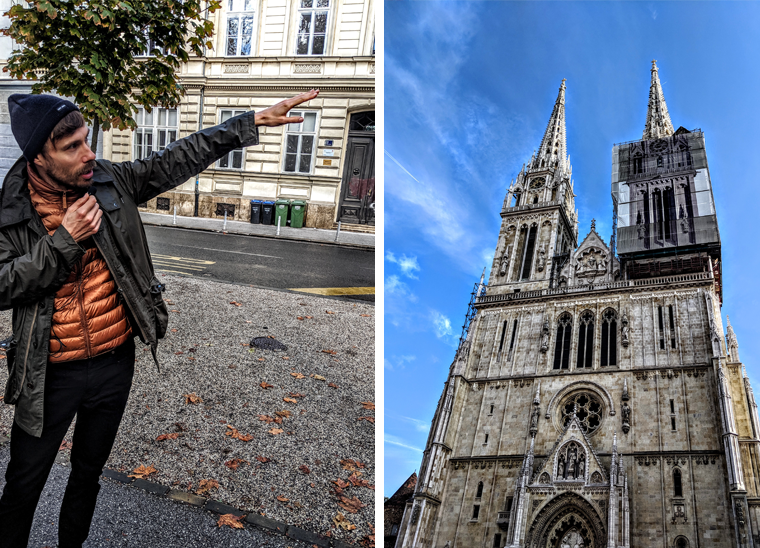 Plitvice National Park
Our hotel calls for our rise and shine the next morning at 6:30 so we don't have to worry about setting our alarms. Karin took care of the details again and informed us the night before of the weather conditions and what to wear to explore for the day. Again, our luggage is personally untouched and all we have to do is leave our bags outside our door as we head to our next stop. When we arrive to Plitvice, our Local Expert guides us through the park and explains the history and significance of the site. The waterfalls leave everyone in awe as we get up close and personal and take our time to snap our photo memories before we leave kissed by the mist of the falls. The park is truly one of Europe's great natural wonders and is particularly breathtaking in the fall as the trees form of forest of warm and vibrant colors. After the park visit, an Insight Flourish awaits at a local café with fresh ham sandwiches and a traditional vanilla custard cream cake, kremsnite, before we head back to our unique and luxurious hotel, Lyra, set in the middle of a traditional country-side village which makes for an interesting contrast.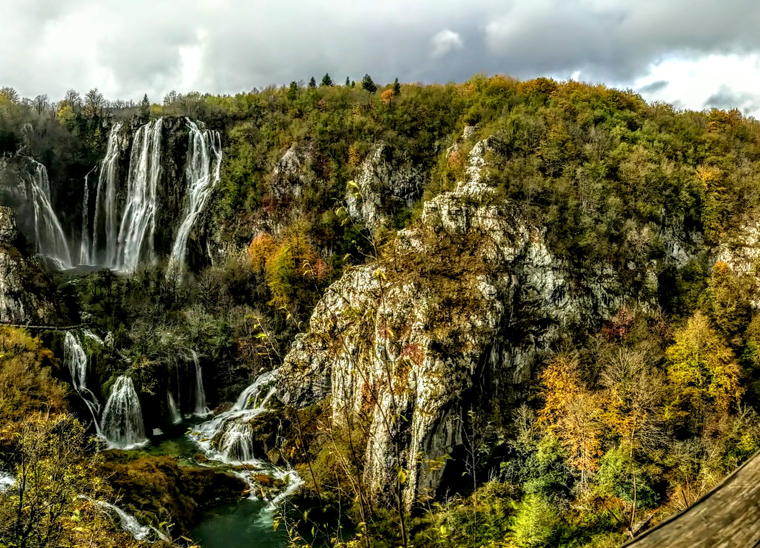 Trogir
Trogir is a historic town found by the Greeks in 400 B.C. and is not often on the bucket list of travelers as it's considered a hidden gem that only the locals know about. We explore on our own to admire the rugged coastal town, secret alleys and cobblestone streets. Trogir is lined with Romanesque buildings in between medieval walls and the ships lined along the harbor remind us of sweet summer days, while the warmth of sun is most pleasing in the middle of November. Because Trogir is the best-preserved Romanesque-Gothic complex in all of Central Europe, it makes for the perfect stop for those wishing to see the lesser-known areas of Croatia. We get a true taste of local, laid back Croatian life and begin to imagine our escape from Canada's winters. As we embark the coach for our next stop, Karin treats us to a sample of local spirits so we can indulge in another Insight Flourish as a surprise and delight. Our President Hotel is one of the most luxurious in Solin where we rest this evening, another town full of wonders on the off beaten path.

Split
En route to Split, we learn about the history of area from Karin as our best-known storyteller that only a true connoisseur could speak to. Our Local Expert takes us through Diocletian's Palace and tells us about life in the fortified palace in ancient times. We are guided through the Temple of Jupiter and the Golden Gate before making our way underground to the Cellars. In the middle of the Palace, a special treat awaits – a performance of traditional folk Dalmatian klapa music which warms our hearts. We make our way to the traditional markets to pick up some local lavender and souvenirs to bring back home upon learning of the most traditional gifting ideas. We share a special moment at Belvedere viewpoint, offering us a bird's eye view of the city and embrace the picture-perfect moments as we explore Marjan Hill and meet some locals along the way.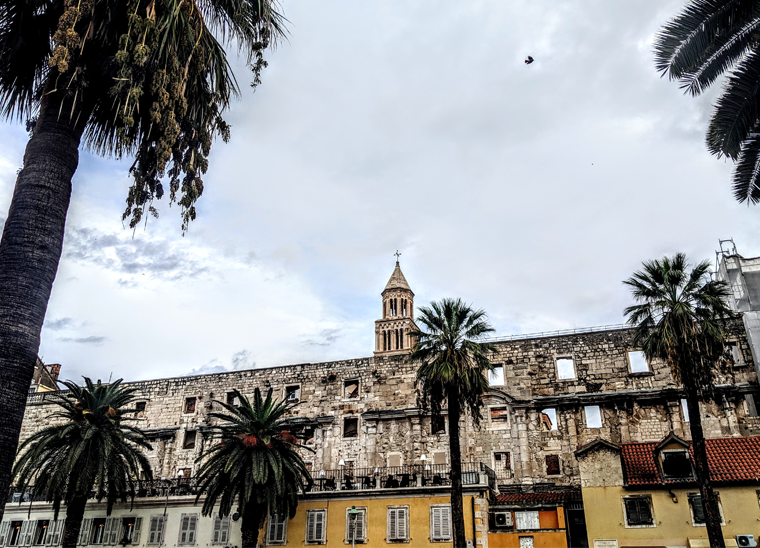 Mali Ston
Mali Ston is full of treasures. We cruise the water of the bay of Mali on an antique ship as we're served local treats and a glass or two of Croatian brandy before we meet our local oyster cultivator. Oyster farming is a true art and we learn about the methods of plucking oysters and mussels from the sea, the conditions that are needed and what life is like for those who dedicate their time to cultivation. Of course, an oyster feast with local wine is one of the highlights of the journey and some of us try grilled oysters for the first time with local olive oil and Croatian salt spices. Before embarking on the coach again, a farm-to-table meal is served with fresh seafood options and blitva – a traditional Dalmatian dish with chard and potatoes.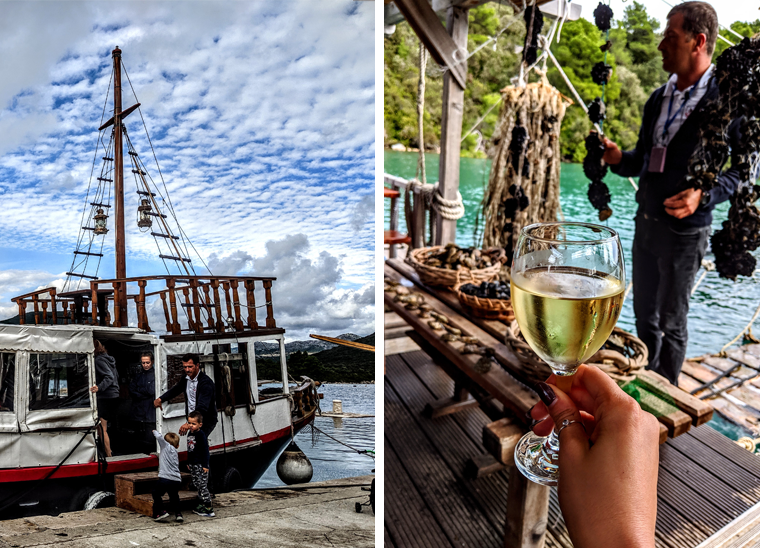 Dubrovnik
We make our way to the pearl of the Adriatic which cannot be fully understood through photos, its truest beauty is revealed when you're coasting along its shores and the view from the coach windows is magnificent. Along the way, Karin asks our Expert Driver to stop at a local stallholder so she can collect fresh fruit for us. A feeling of astonishment is the best way to describe the sentiment upon arrival to Dubrovnik, the walled city holding untold secrets until we explore with our Local Expert. The sunset from Dubrovnik Palace Hotel is one that seems like it's been photoshopped into the sky and the hotel itself overlooks the Adriatic, allowing for true 5-star views. We explore parts of Dubrovnik in the evening before having another meal full of local delicacies on a floating dinner boat.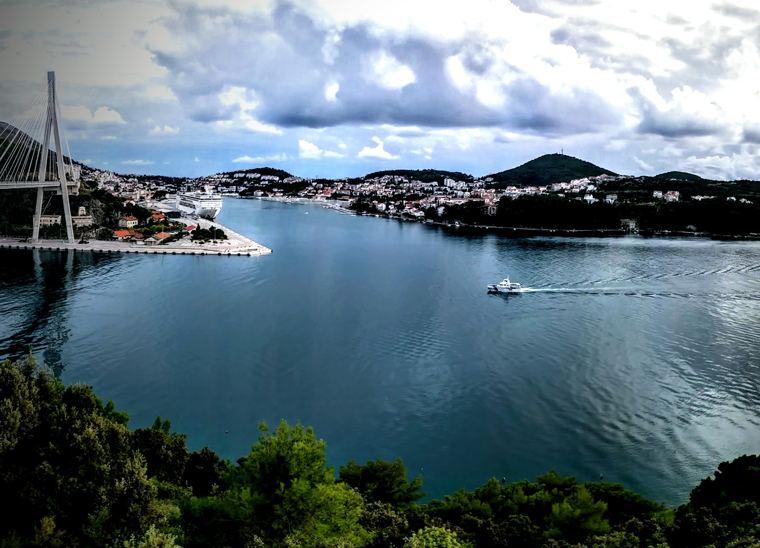 In the morning, we have a breakfast of champions on the top floor of the hotel with sweeping vistas – what a perfect way to start the day. We meet our Local Expert who recounts stories of Dubrovnik and what it was like to live within the city during the war of independence from 1991 – 1995. She takes us through Old Town, the Old Jewish Quarter and the Franciscan and Dominican Monasteries. Many imagine being in the middle of a Game of Thrones scene and in our free time, we walk the wall and meet the locals in the market to hear about their crafts and life stories before picking up more souvenirs for our friends and family. Our Celebration Dinner is a toast to the near end of the journey with authentic flavors, grappa and sparkling wine and special cakes for the birthdays that were celebrated along the journey in true Insight Vacations style.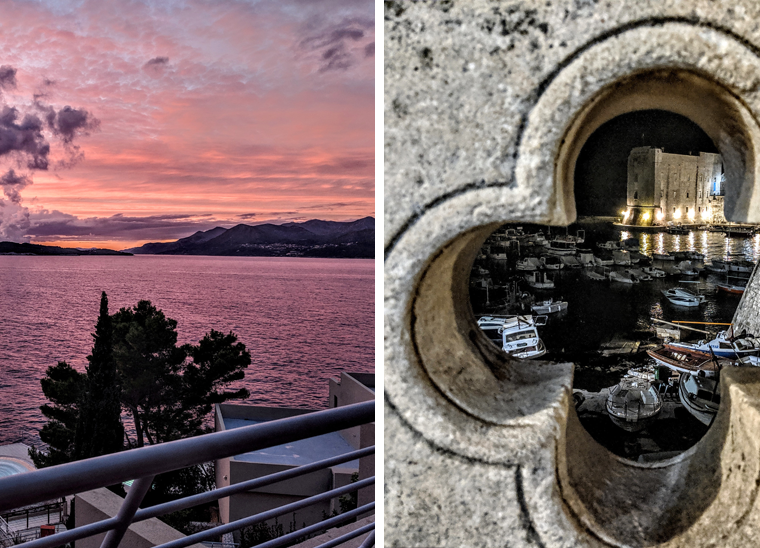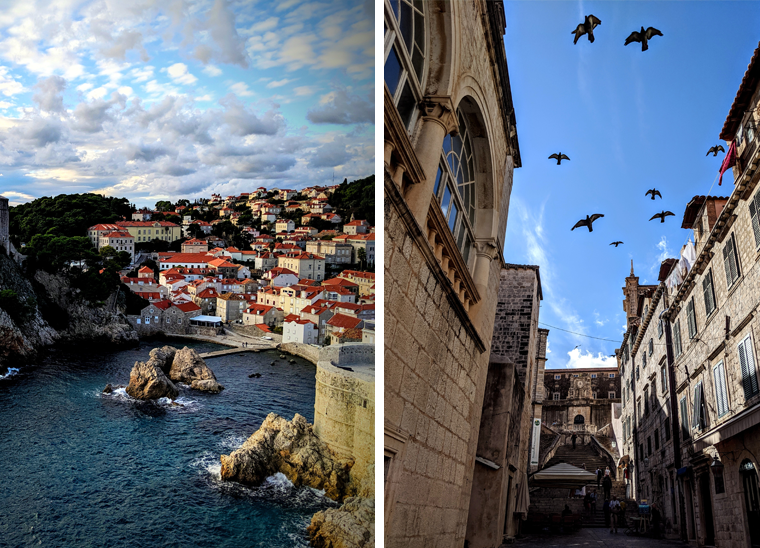 Zagreb – Upper Town
Our flight back to Zagreb is seamless and we all take time to reflect on the trip's highlights. We enjoy some free time to explore Zagreb's Upper Town and see the stunning sights from the Zagreb Eye observation deck. Karin's suggestions also lead us to the Cathedral of Zagreb which is the tallest building in Croatia and the Museum of Broken Relationships. As we prepare to say farewell to our journey of a lifetime, we extend our gratitude for our amazing Travel Director whose role is so critical. Without her, we would have never learned about the secrets and local stories she shared along the way and the details were truly taken care of so we could simply enjoy a stress-free journey. Her planning allowed us to see magic all throughout the country without a worry. Seeing those areas that are off the tourist trail on this Country Roads journey showed us a way of life that most don't explore and added an extra layer so we could deepen our understanding of Croatia and all that it holds. And the friends we've met…well, they'll be with us for a lifetime.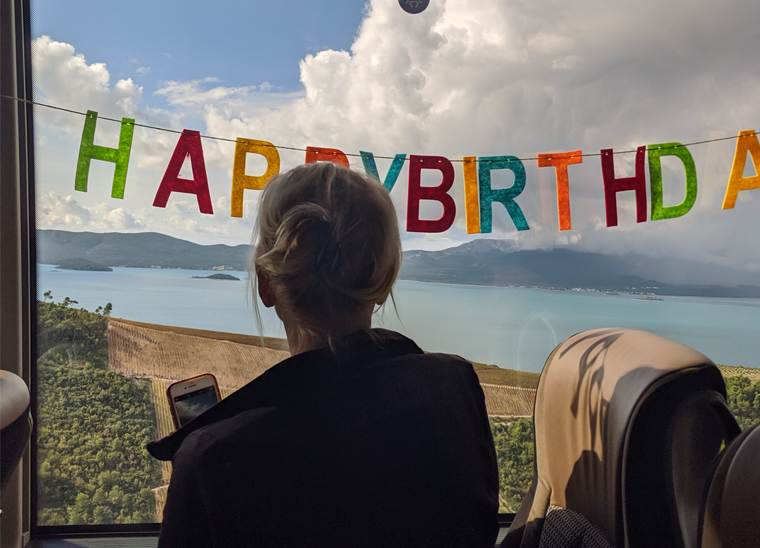 For more information on Insight Vacations' journeys to Croatia, please contact us here or reach out to your local Travel Advisor.