"First we eat, then we do everything else," or so said American food writer, M.F.K. Fisher. And when "everything else" involves exploring an exciting, new destination, it is only proper that the snacks correspond.
On our trips, we like to introduce guests to regional flavours and goodies, be it food, a cultural gift or small gesture – we call these flourishes.
In this case, to get the taste buds tingling, here are our five favorite foodie flourishes:
1) Pasteis de nata (Portugal)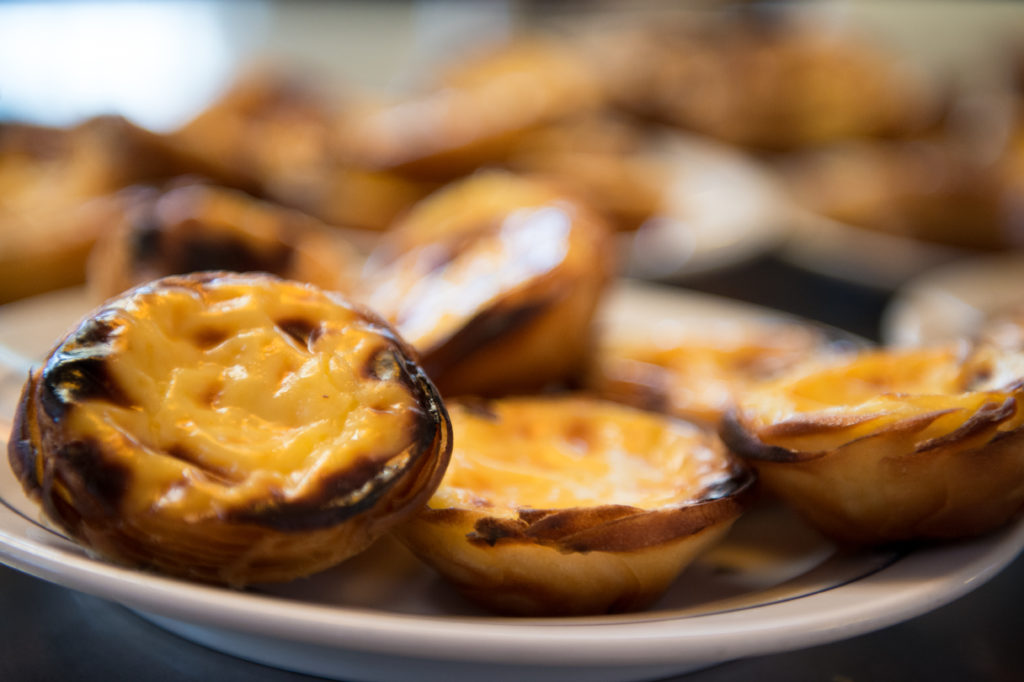 Introduced before the 18th century by Catholic monks, these delightful Portuguese egg tarts are paired perfectly with a coffee after a day exploring. Originally created by the monks at Jerónimos Monastery in Belém, these delicacies soon became a staple in Lisbon. Following the Liberal Revolution of 1820, the monks started selling the treats at a nearby sugar refinery, Pastéis de Belém, which still stands today.
You can visit Pastéis de Belém on our Country Roads of Portugal trip.
2) Mozartkugeln aka Mozart chocolate (Austria)
These small round balls of chocolatey glee are a typical Austrian favourite. Named after famous composer Wolfgang Amadeus Mozart, they are made up of marzipan, pistachio and nougat and then covered in dark chocolate – an edible nod to celebrate the artist. They originate from Mozart's birthplace Salzburg, also home to the Sound of Music.
Related trip: Highlights of Europe
3) Taste of Scandinavia Picnic (Norway)
Scandinavia is so much more than its fresh fish and meatball dishes. And to showcase this we like to present guests with our Taste of Scandinavia Picnic in Norway. With this you'll enjoy red and white wine from Denmark, sparkling apple juice, Norwegian cheese, vasa crisp bread, Lefsa and a delicious slice of Steinsto fruit farm apple cake.
Related trip: Scandinavian Heritage
4) Granita (Italy)
Few would disagree that Italy is one of the most esteemed food capitals in the world. From the delicious simplicity of its pasta dishes to hearty focaccia and rich truffles, you're always left with a dangerously moreish taste in your mouth. A treat that we offer our guests is granita, a semi-frozen dessert made from sugar, water and various flavorings. Though it originates from Siciliy, it is now a popular favorite throughout Italy.
5) Kendal Mint Cake (UK)
England's untamed natural beauty, lush green hills and fairy tale wildlife are just a few things that lure travelers to its countryside every year. In Cumbria, the home of literary greats such as William Wordsworth and John Ruskin, enjoy a peppermint flavoured Kendal Mint Cake. These sugary bites are popular with climbers and provide a great source of energy for exploring the north of England's, rugged charms.