Each year, we run our #InsightMoments photography competition where guests from across the globe submit photos from their travels on Insight Vacations trips. We look for guests who truly capture what travel means to them, or a particularly special moment on their trip. Our 2019 winner is Meryll Lopez from Manila, Phillippines. We caught up with her recently to discuss her favourite travel moments, her top tips for capturing the perfect photo, and where she is planning on travelling to next.
Meryll says she's a fortunate 23-year-old, who's travelled a lot and inherited her love of travel from her Mom at a young age. The two of them travelled together on our Best of Morocco itinerary. She chose to travel with us because her Mom had been on many Insight trips and told Meryll about the excellent service, knowledgeable Travel Directors and how Insight uses local experts to show you the best of the destination.
TELL ME MORE ABOUT YOUR TRIP:
The trip to Morocco was incredible and I have so many favourite moments. When I travel, I always like to learn new things, immerse myself into their culture and try the local cuisine. This trip did not disappoint. I loved visiting all the historic sites and learning about Moroccan traditions from our local guides.
Morocco is such a mesmerising and unique country. There were a few things that made it so memorable for me…It's been a childhood dream of mine to visit the Sahara Desert and I cried the day we went. It was truly a dream come true. Mum and I also loved visiting Marrakech, where we felt like we'd been transported back in time. Everywhere you turn is so colourful and beautiful, plus we loved the hustle and bustle of the Jemaa el-Fna Square. Also, I am very much into my hair and skin regimes, so I was excited to stock up on the Argan oil products that are made there and learning more about the benefits.
WHAT WAS YOUR INSPIRATION BEHIND THE WINNING IMAGE?
The winning #InsightMoments image was taken at Berber Tea Ceremony in the city of Ouarzazate. It was such a unique experience. They prepare the mint tea in front of you and teach you about its benefits and importance in Morocco. The ceremony took place in an Imam's home (a Muslim priest). His wife prepared the tea and I thought it was so iconic and beautiful as she poured the tea for us from a height. This is the traditional way of pouring tea in Morocco and a gesture of welcome and respect. The tea itself was very good.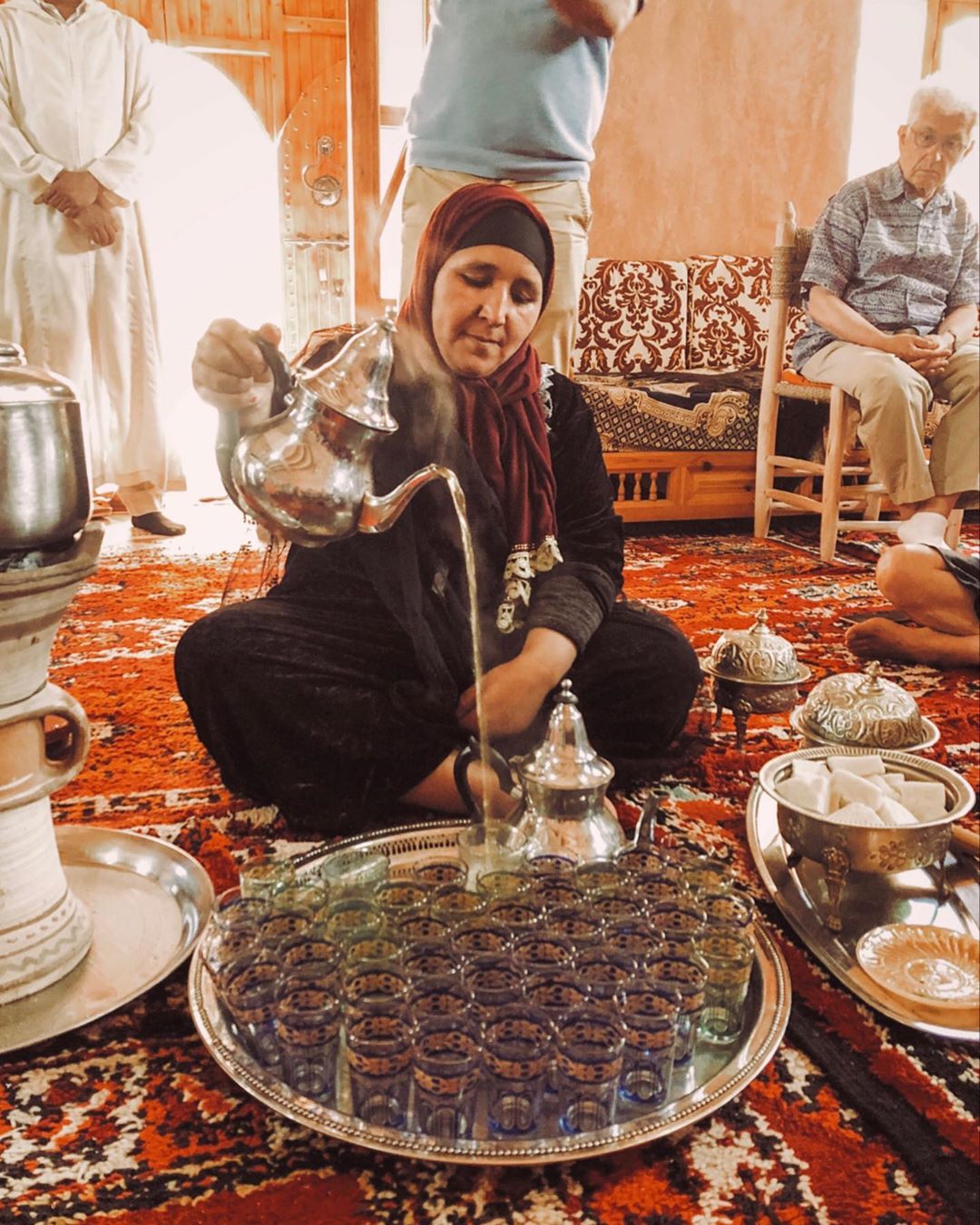 WHAT'S YOUR TOP TIP FOR GETTING THE PERFECT TRAVEL SHOT?
What I love most about taking pictures is that you can tell a story. A picture can speak a thousand words and serve as your own souvenir from the trip. My top tip is to take pictures of anything new to you and take pictures from different angles. Get creative! You don't need anything fancy at all to get a good shot. I took the winning photo on my iPhone 8 plus, but if you want to enhance the beauty of your photos, I recommend downloading photo editing apps such as Lightroom, VSCO, RNI Films and Foodie.
ANY TRAVEL TRIPS FOR VISITING MOROCCO?
Be open to new experiences and a different culture. Take lots of photos and find something unique to bring home. Learn a few Arabic and French phrases if you can. The locals really appreciate it when you try to speak their language.
WHERE WILL YOU TRAVEL NEXT?
I've been so lucky to have travelled to many countries. My family and I were set to visit Turkey, but due to the pandemic, we had to reschedule our trip. We are still very excited to visit when we can.  After Turkey, India is my next dream destination. I would also love to see more of the Middle East, Eastern Europe and Africa.