One of the most prestigious hotels in Switzerland, Fairmont Le Montreux Palace is a Belle-Époque gem built at the turn of the 20th century. Standing tall in a microclimate on the shores of Lake Geneva, the 'Pearl of the Swiss Riviera' contains lavish stuccoed rooms that have hosted the cream of society: from European aristocrats such as Lord Byron (who penned The Prisoner of Chillon nearby) to Russian princes, not to mention authors and musicians, it's also played a conspicuous role as a chamber to some of the world's most important diplomatic treaties. Here, we take a stroll under the Palace's golden awnings, through its vast lobby and past its fresco-covered walls to see why it's still considered one of Europe's most iconic addresses.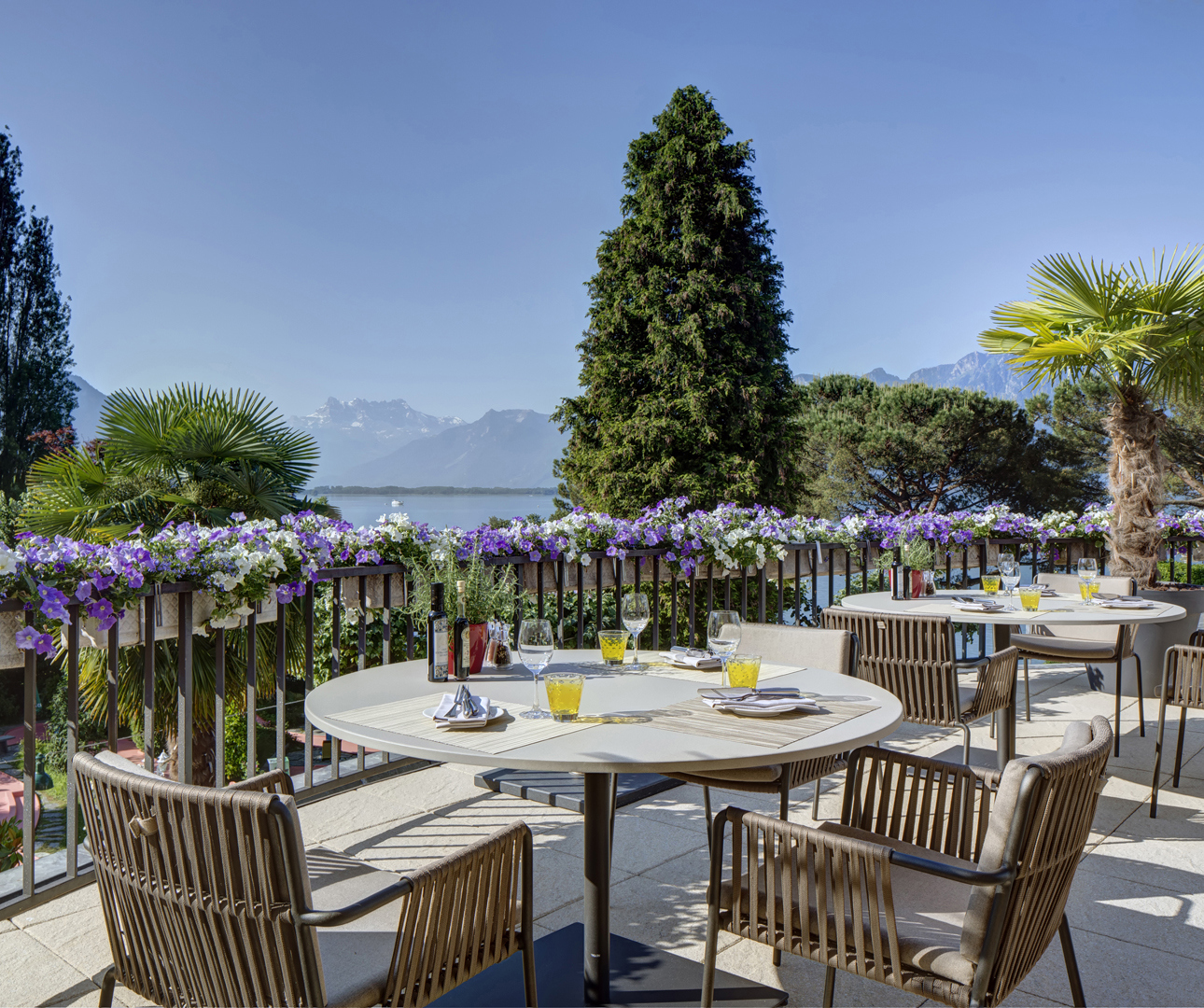 1. The History
A hospital in both world wars, Le Montreux Palace's history is extraordinary, even in a country with such a fascinating past. Whether it's authors such as Vladimir Nabokov, who lived here with his wife from 1961 to his death in 1977 (and whose bronze still stands in the lakeside gardens), or events that have marked history, such as the 1936 Montreux Convention (which decided, among other things, the sovereignty of the Straits), the Palace has often been at the center of important moments.
2. The View
The beauty inside Le Montreux Palace – which extends to granite and marble hot tubs – is matched only by the stunning scenery outside of its walls. Almost every one of its 236 air-conditioned rooms and suites possesses a balcony with incredible views out over miles of uninterrupted mountains and lakeside. It's not just a static beauty either: paragliders, climbers, bikers and kayakers come from miles around to enjoy their favorite outdoor pursuits here, and who can blame them.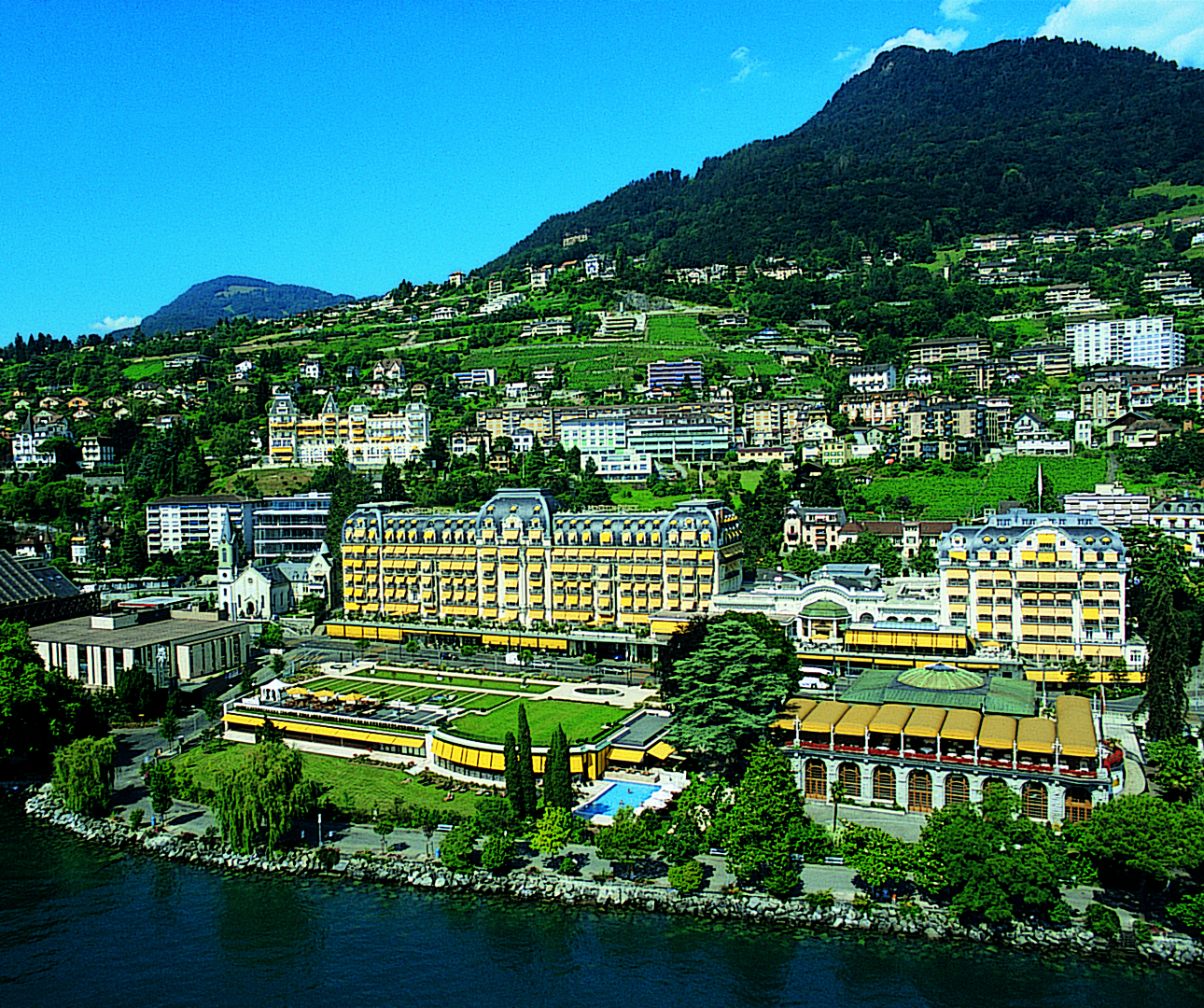 3. The Music Scene
The official hotel of the Montreux jazz festival, with direct access to the event (an important fact when over 200,000 people attend annually), musicians such as BB King and Miles Davis have chosen to stay here for a reason.
4. The Location
Located only 300 meters from the Montreux Music & Convention Center, as well as the railway and boat stations, the Palace is perfectly placed to balance the peace and solitude with the busyness of its neighbor, Montreux, an elegant, rather bohemian town.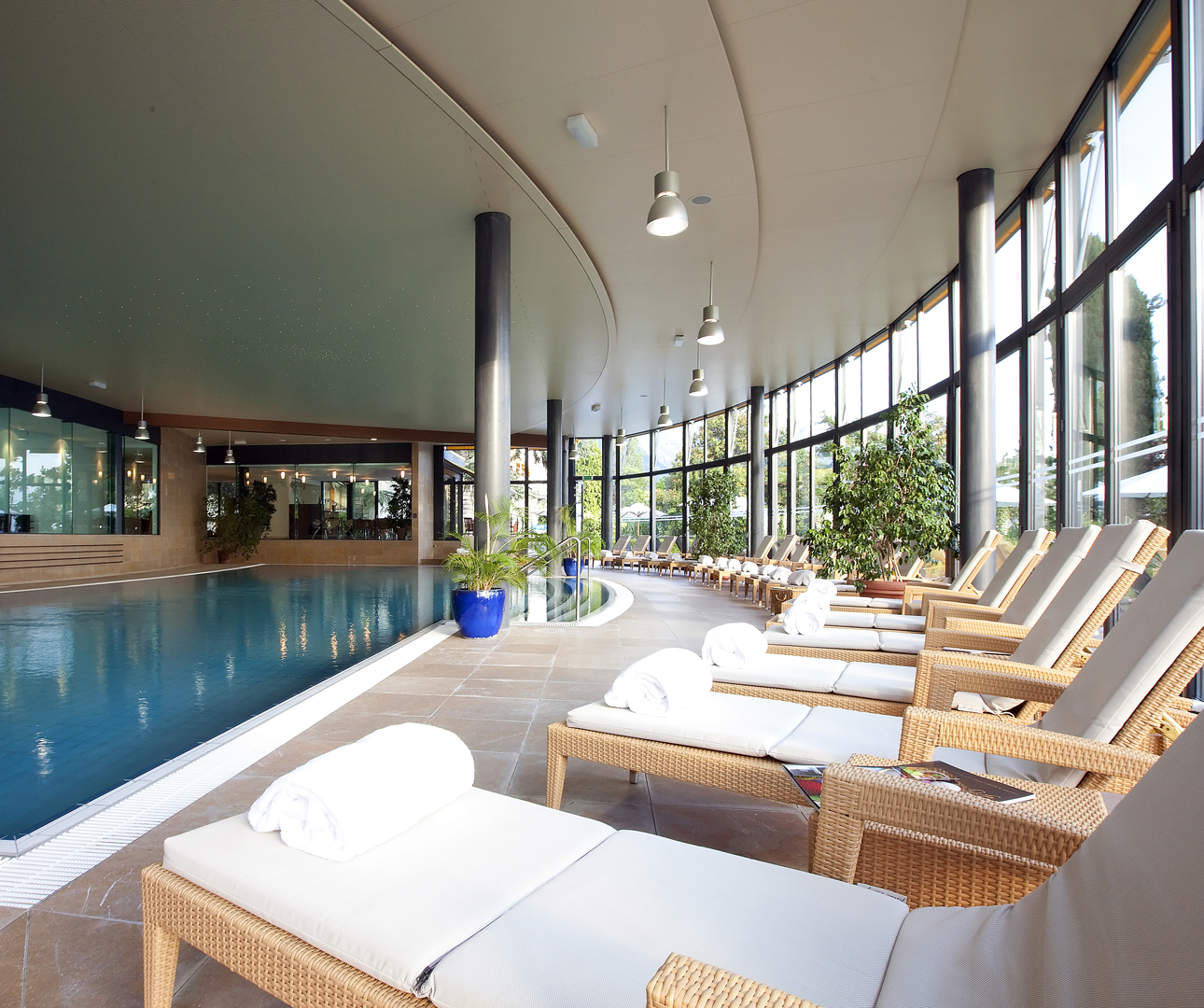 5. The Bar and Terrace
Le Montreux Palace contains two of the best places to socialize. Whether it's Funky Claude's bar, where big shots fraternize and the cocktail list benefits from over a century's worth of expertise, or The Terrace, which serves BBQ dishes in the summer and overlooks five miles of lakeside scenery, you can't go wrong.
6. The Décor
After a refurbishment in 2011, visitors aren't restricted to the hotel's Belle Époche charms either. Adding several rooms in modern décor and a color palette of prune, lime and stone, the Palace effortlessly strides into the 21st century.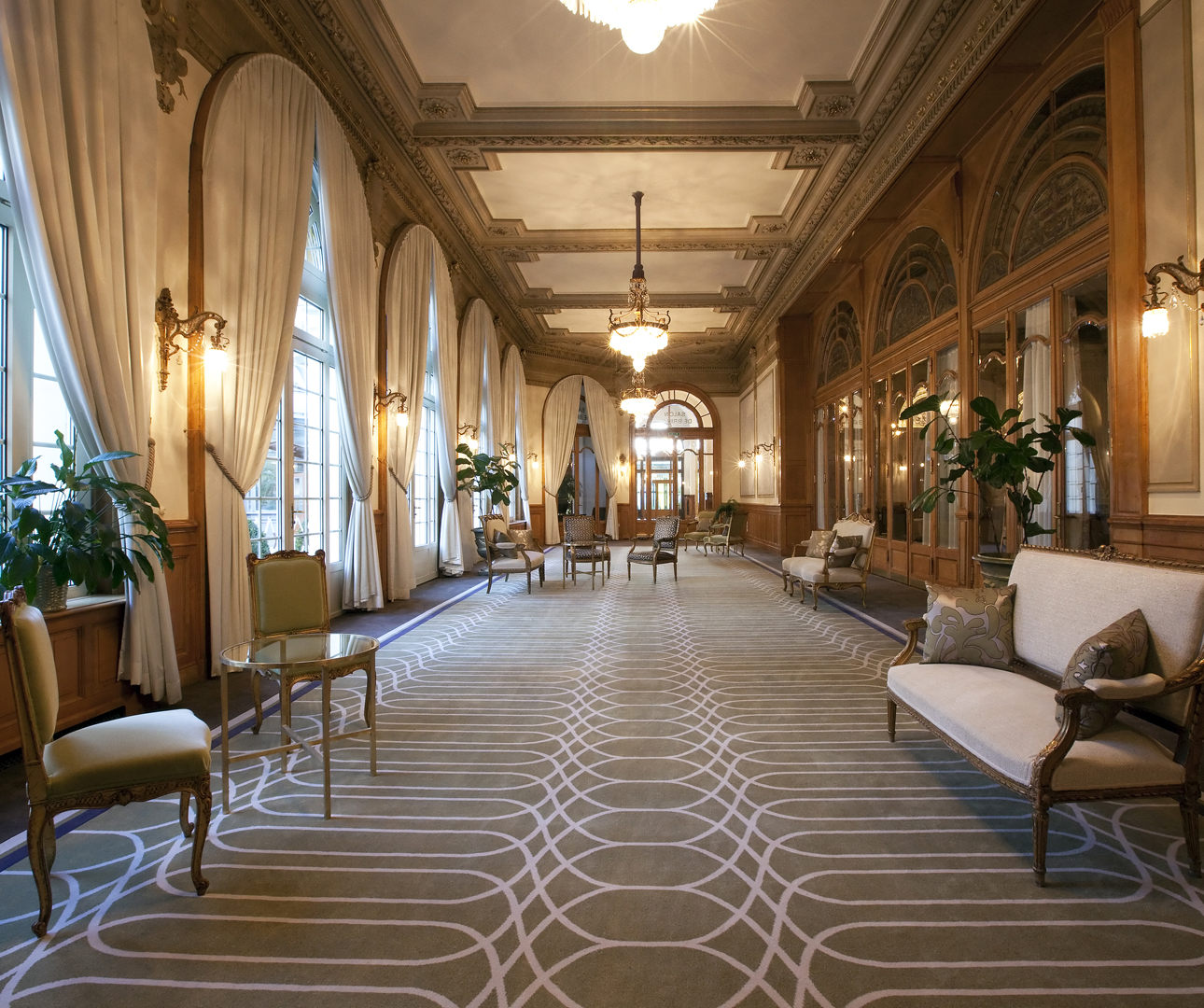 7. The Capacity
Le Montreux Palace is a multitalented creature. Whether you want banquet rooms for five to 1,200 people, 140 square meters of ballroom and conference space, or perhaps even 2,000 square meters of spacious Spa to cocoon yourself in, the Palace offers more diversions than most small towns.
If tales of old world glamor have you enraptured, why not visit Le Montreux Palace on the Majestic Switzerland tour.