One of England's most impressive stately homes, Blenheim Palace was a gift from Queen Anne to John Churchill, 1st Duke of Marlborough, after his victory at the Battle of Blenheim in 1704. Fought against the French during the Spanish War of Succession, the Duke may have suspected that a grateful nation might bestow some sort of largesse upon him. But few, including himself, would have predicted the scale. An incredible example of English Baroque architecture, Blenheim was executed to a design by Sir John Vanbrugh, in collaboration with Nicholas Hawksmoor. An extravagant and endlessly beguiling country estate that was once Winston Churchill's home, here's why you should pay Blenheim Palace a visit on your next trip to the UK.
The Palace
The only non-royal or episcopal palace in the land, as well as a UNESCO World Heritage Site, Blenheim Palace blends its striking functions – family home, mausoleum and national monument – with ease. Located in Woodstock in Oxfordshire, its gilded State Rooms are packed to their stuccoed ceilings with priceless collections. Among its treasures are portraits, sculptures, tapestries and other artifacts, including the Long Library, which contains more than 10,000 books, and the "Victoria Series" of tapestries, hung across the State Rooms and the Green Drawing Room. Walking around such an impressive backdrop, it should come as no surprise that the palace has starred in a long list of films, from James Bond's Spectre to Harry Potter and the Order of the Phoenix.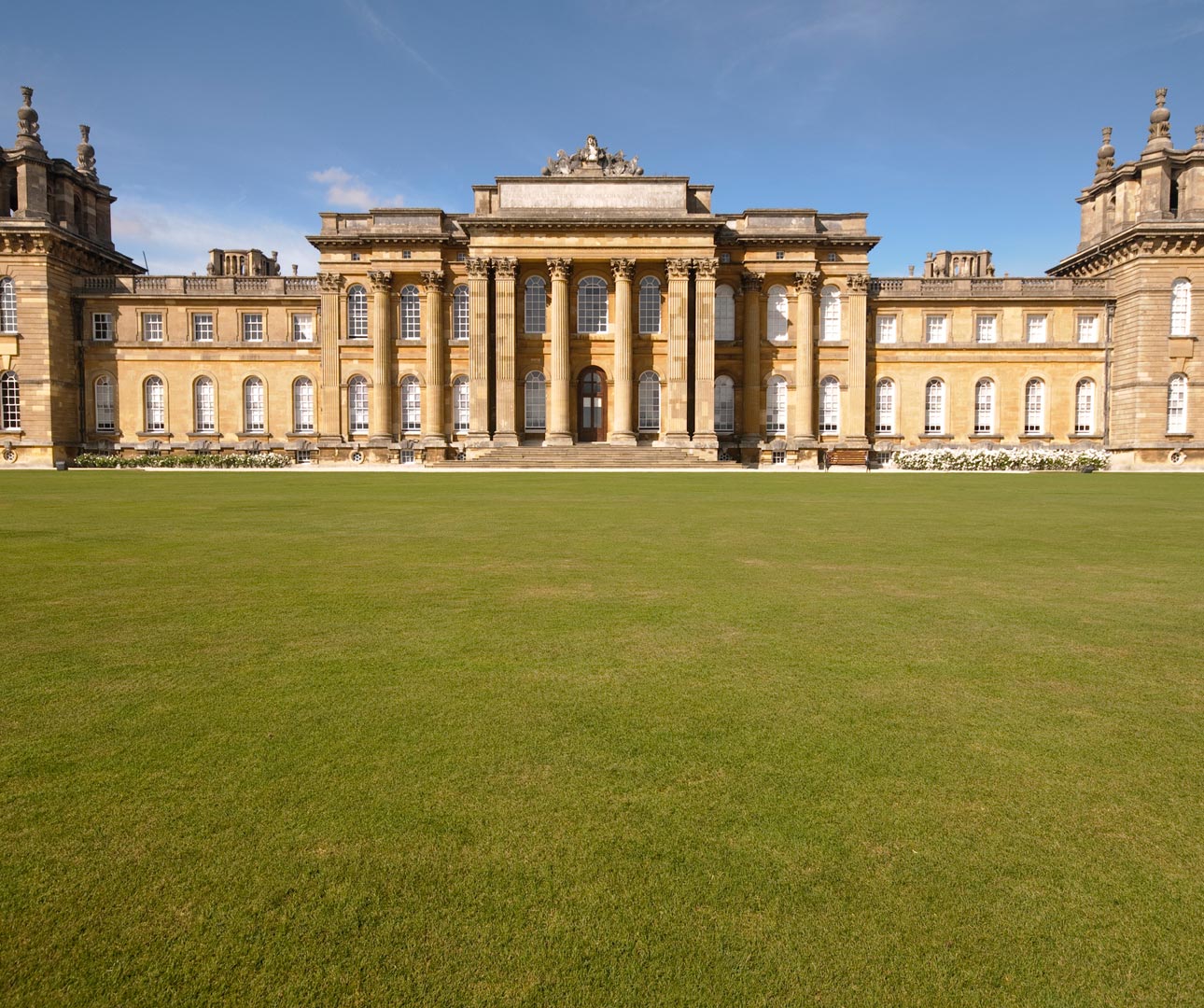 The Park
The beauty of the palace is multiplied by its 2,000 acres of landscaped parkland. Designed by Lancelot "Capability" Brown (England's most famous landscape artist) over a 10-year tenure, his vision contrived to make the grounds both beautiful and natural. Folded within its contours lies Rosamund's Well, the site of a house built by King Henry II for his mistress, as well as a lake, spanned by Vanbrugh's Grand Bridge. Most popular of all, however, is the Column of Victory (a 41-meter monument to honor the first Duke of Marlborough), where people gather for picnics in the summer months, as well as the Grand Cascade, where the western edge of the lake plunges into a picturesque waterfall.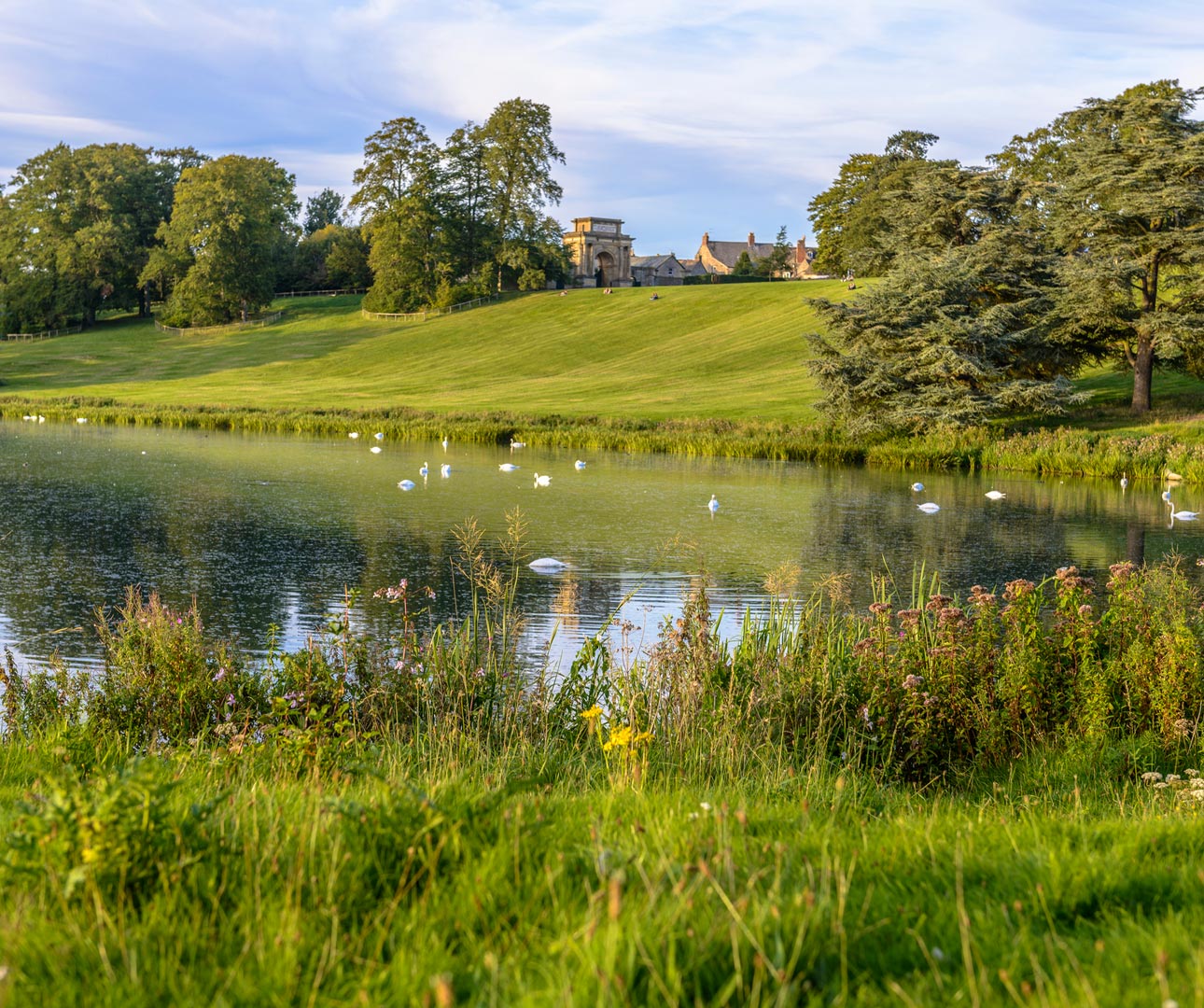 The Gardens
The work of several designers, including Henry Wise and Achille Duchene, Blenheim's gardens don't settle on one style but feature dozens of different fashions. If you see giant hedgerows, you're probably near the maze. Covering 1.8 acres with 3,000 hedges (as well as cannonballs, trumpets and flags), the key is to try and find the wooden bridges, which offer great vantage points for working out a plan. For those who'd rather take a leisurely stroll, there's the Water Terraces, the Italian Garden, the tranquil Secret Garden, a Rose Garden, a Memorial Garden, a Butterfly House, a Lavender Garden and the Temple of Diana to relax in. Designed by Sir William Chambers, Sir Winston Churchill proposed to his future wife, Clementine Hozier, at this gorgeous spot – once intended to be a summer house.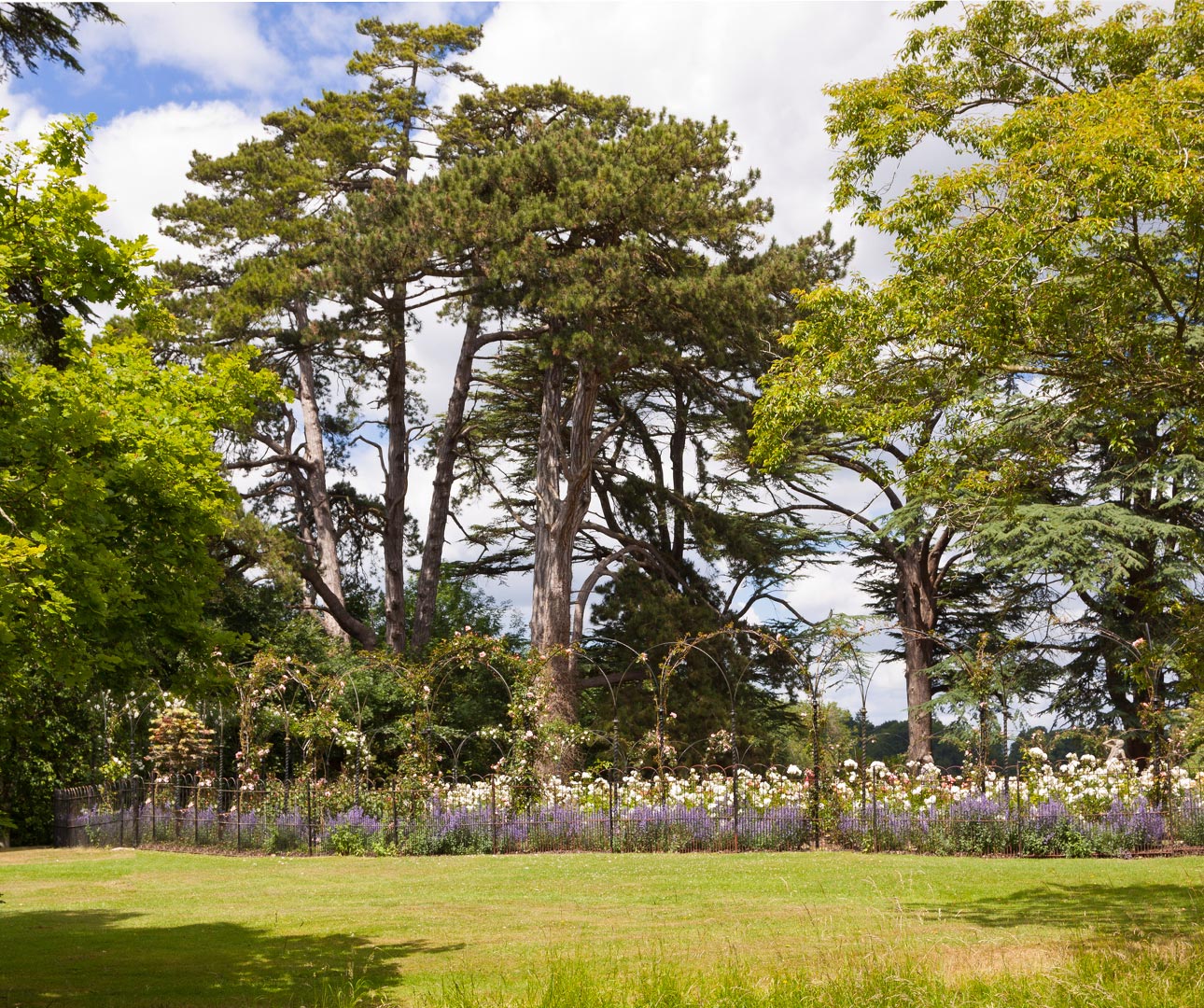 If you'd like to see Winston Churchill's magnificent home in person, book a spot on the Elegance of great Britain trip.