If mile upon mile of alluring coastline, quaint colonial buildings, venerable pagodas and bustling markets are up your alley, then Vietnam really is the place to be. An aesthete's playground, there are enough verdant paddy fields, surreal caves and steep mountain passes here to satisfy even the most insatiable adventurer. And that's just the geography. Peopling every district are the inimitable Vietnamese themselves: kind, good-hearted and gifted with a wicked sense of humor, they'll happily guide visitors to their favorite haunts. If you want to find out more about this fascinating country before setting off, follow our guide to ten of the most beautiful things to see in Vietnam.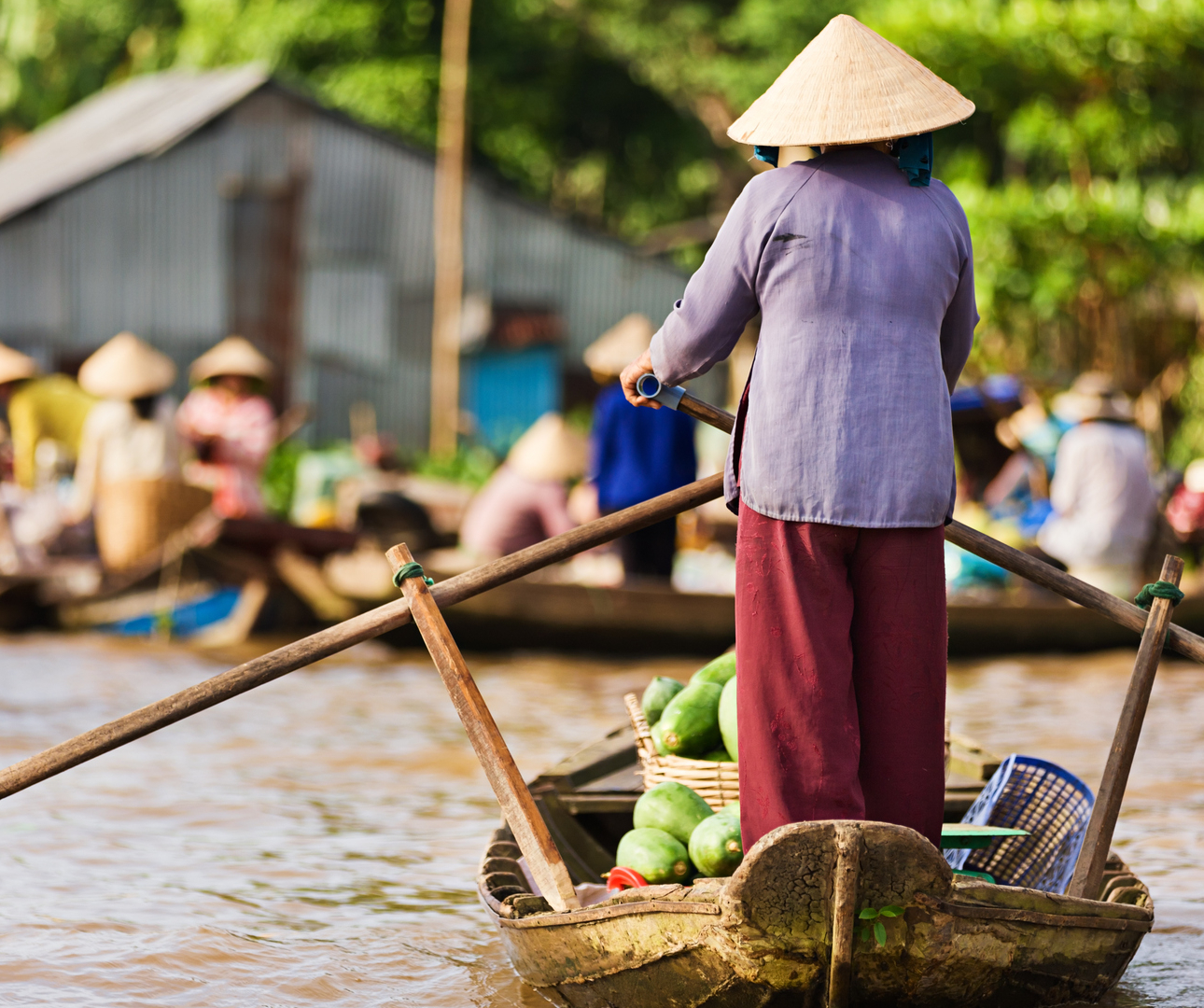 1. Floating Markets of the Mekong Delta
A miniature city of boats that doubles as a bustling market, this is no souvenir-ridden tourist trap but an incredible food-hall flotilla. To help potential customers work out who sells what, most vessels ditch the flags and fly an example of their produce instead!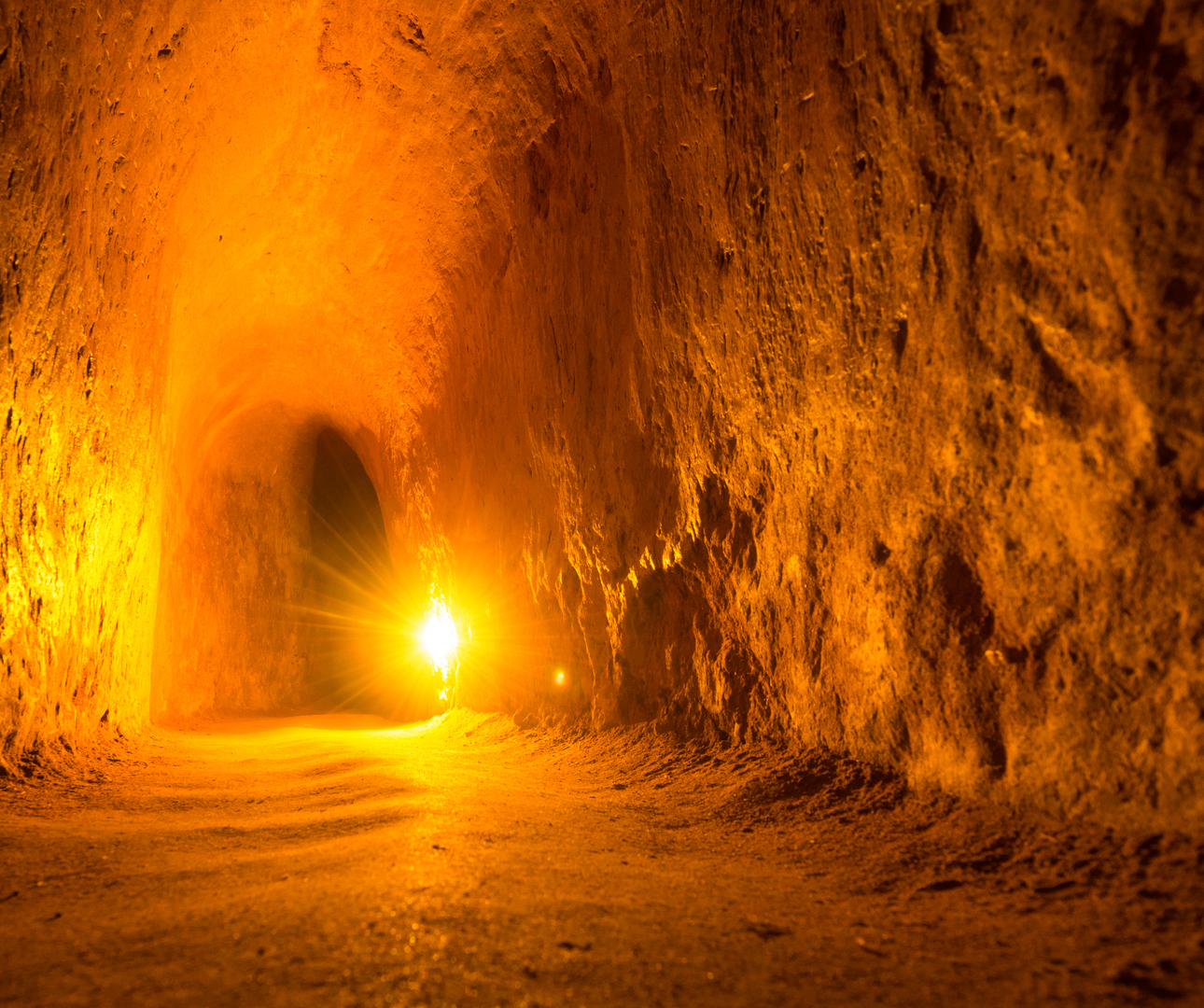 2. Cu Chi Tunnels
Sail along the Saigon River, past abundant paddies and little hamlets, until you come to the Cu Chi tunnels. Built in 1948 so that the Việt Minh could hide from aerial attacks, they contain entire villages underground that form poignant reminders of Vietnamese tenacity in the hardest of times.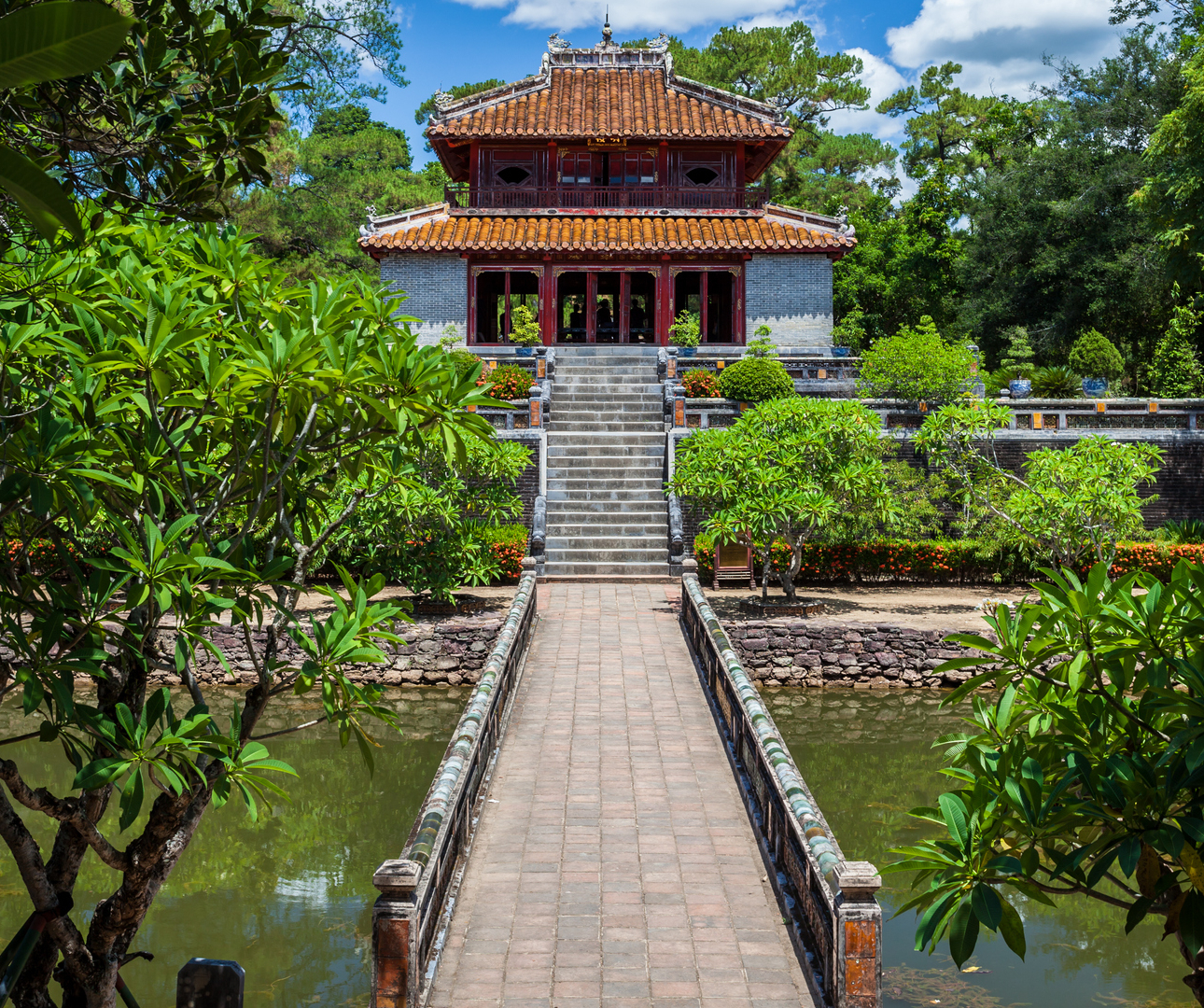 3. The Royal Tomb of Minh Mạng
A giant complex of over 40 palaces, temples and pavilions, the gate to the tomb itself is only opened once a year on the anniversary of the emperor's death. Howeverthe Honor Courtyard, the bridges spanning Trung Minh Ho (The Lake of Impeccable Clarity) and the Minh Lau Pavilion are all masterpieces in their own rights and certainly worth a day trip.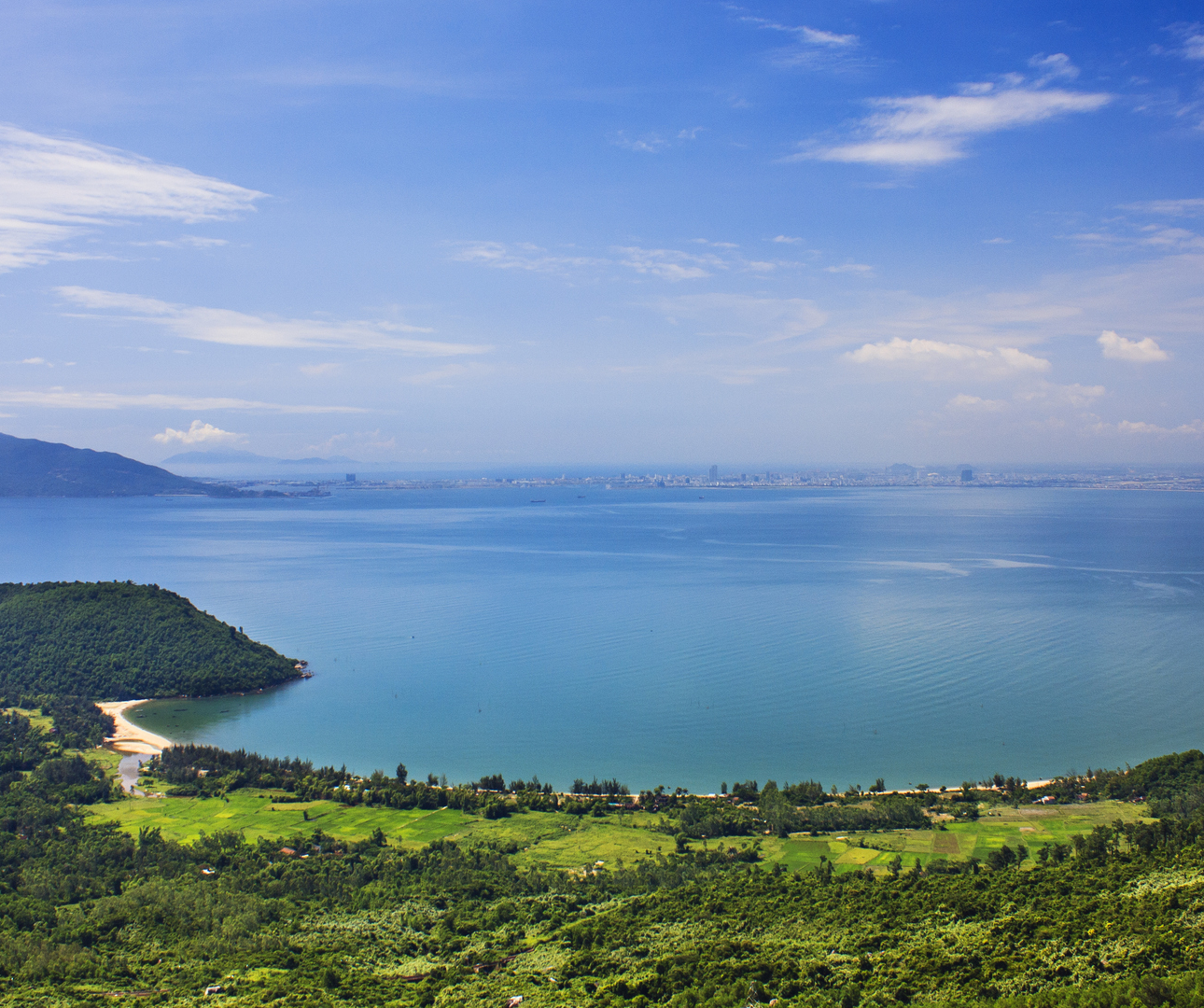 4. Hải Vân Mountain Pass
Its name ('Open Cloud Pass') should give visitors a hint as to just how impressive this stretch of curvy coastline is. Framed by mountains and sea, and famous worldwide since its appearance on BBC's Top Gear, the road's incredible beauty still possesses the ability to reduce traffic to a standstill.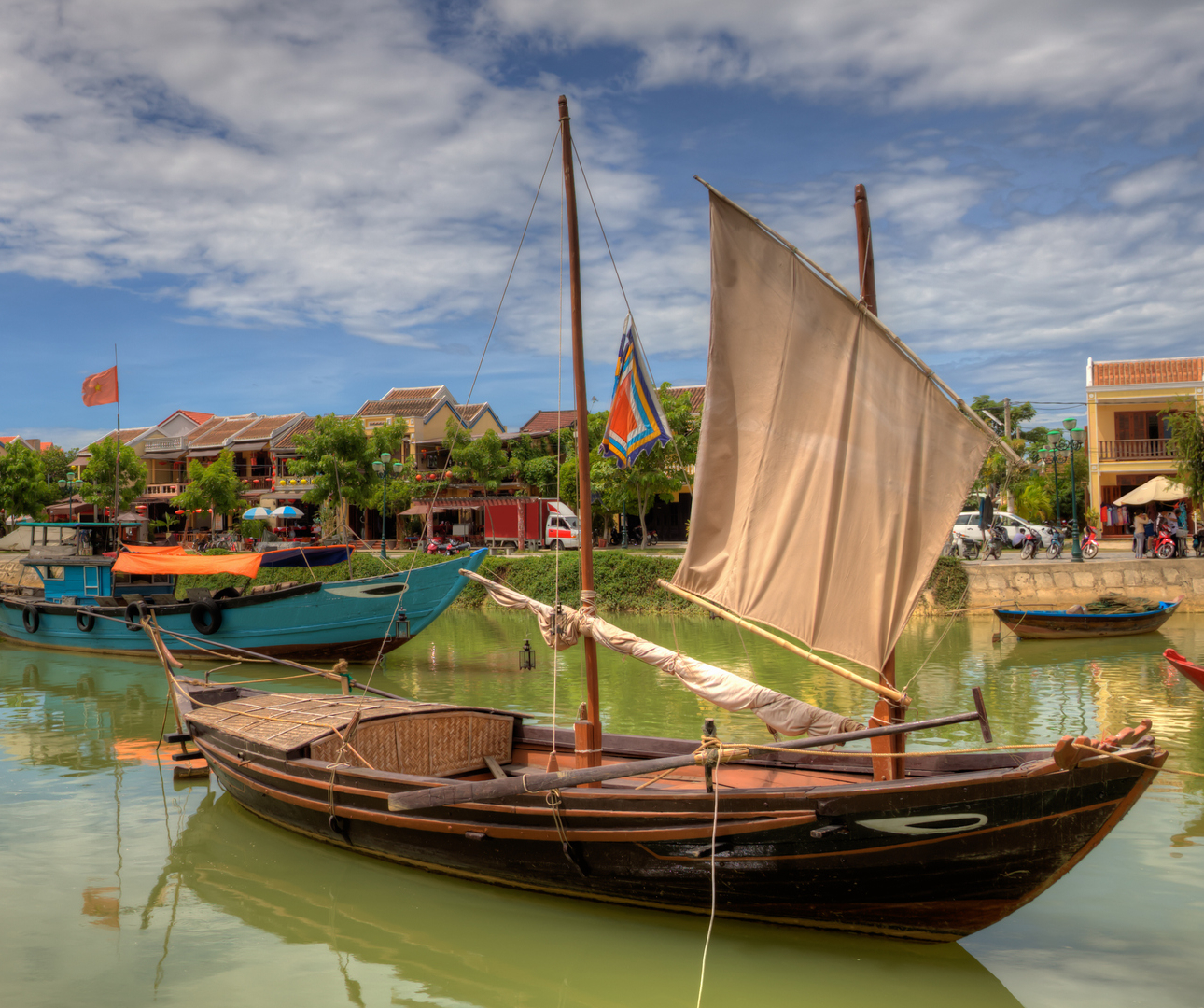 5. Hội An
Once a major port, this quaint town contains the sort of architecture that even a capital city would be proud to possess. With characterful temples, historic teahouses and eclectic boutiques, it's in fact the town's culinary scene that attracts most visitors; from fragrant Cơm tấm sườn nướng (grilled pork chop rice) to bánh cuốn and bánh bèo (steamed rice cakes and rolls), there's plenty to sample.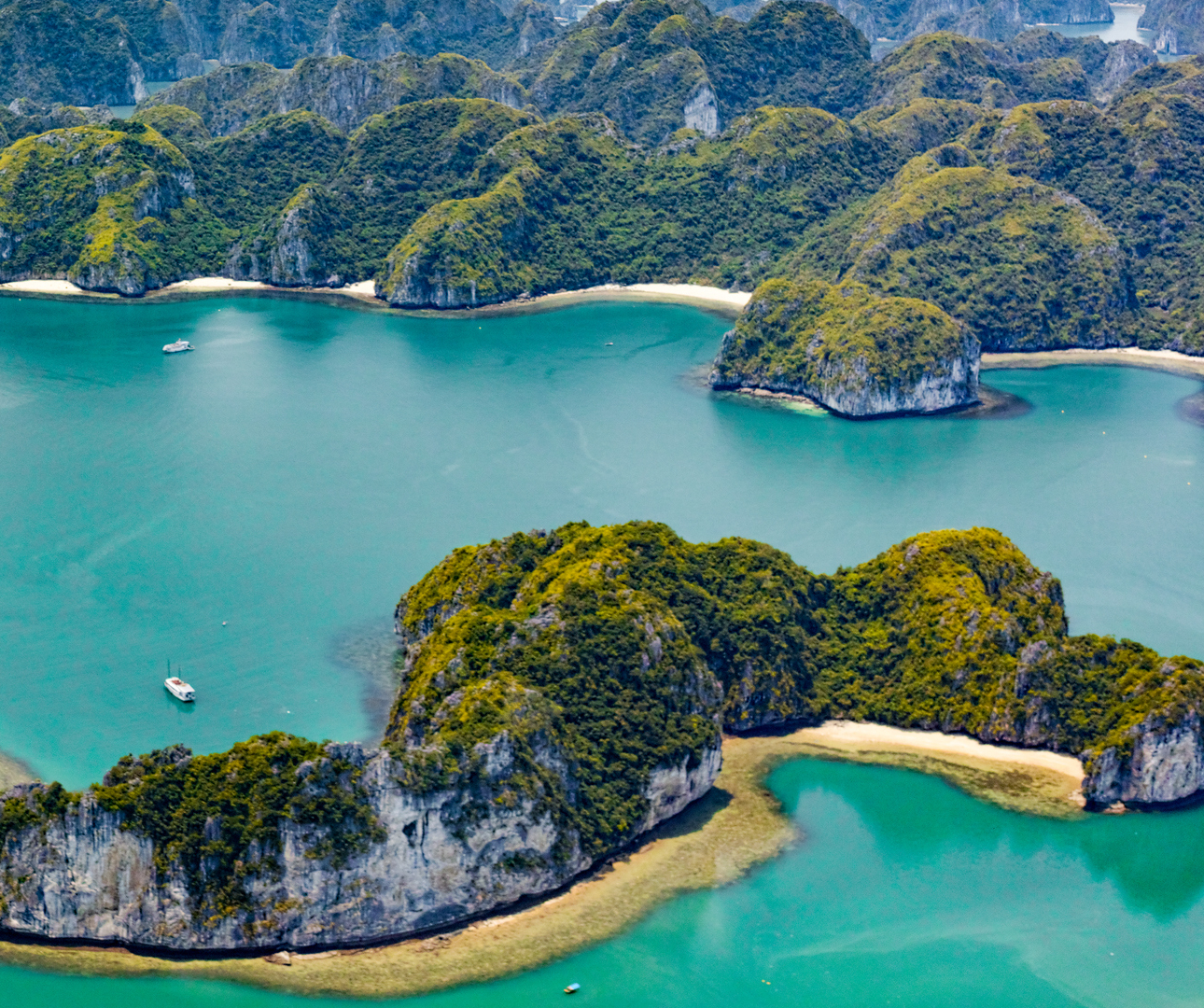 6. Tien Ong Cave
One of Vietnam's oldest dwellings, the Tien Ong cave isn't just hallowed by a great sense of history (objects here have been dated as far back as 10,000 BCE) but also a rather pristine geological allure. Graced by stalagmites and stalactites of all shapes and sizes, the dome, its colors and the cave's location all serve to make the imagination run wild.
7. Dao Thuc Village
Famous in Vietnam for having preserved one of the country's oldest art forms, water puppetry, Dao Thuc village isn't just an important historical landmark; it's delightfully pretty, too. Scattered with lotus pond theaters, colorful lanterns and artisans at work, it's a pleasant slice of the old Vietnam.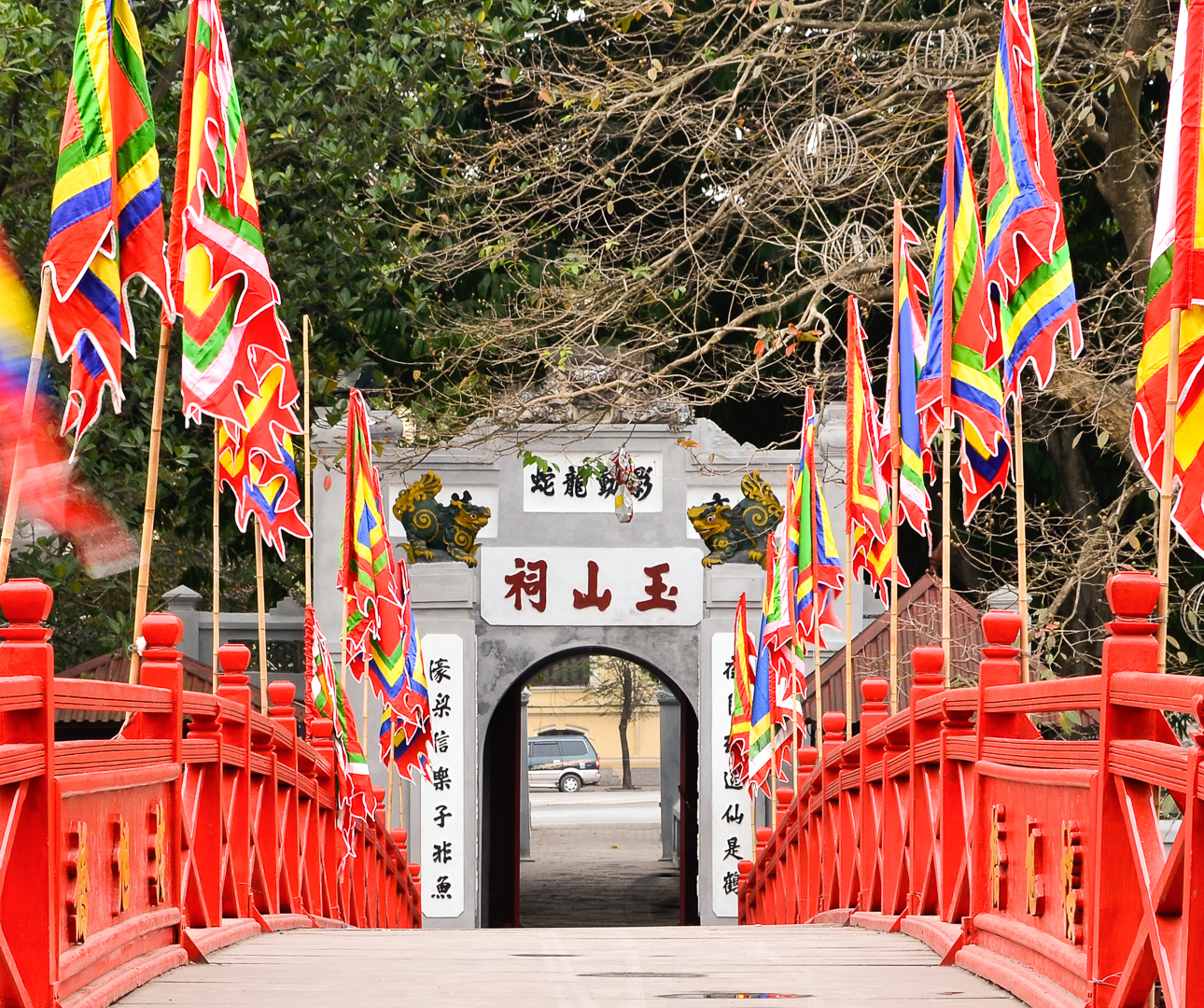 8. Jade Mountain Temple
Dedicated to one of the few men in the world who could claim to have defeated the Mongols, General Trần Hưng Đạo, Jade Mountain Temple sits in an oasis of serenity. Even its scarlet connection to the outside world, poetically known as 'Sunbeam Bridge', is gorgeous, taking the visitor over a lake and through an entrance clothed in shrubbery.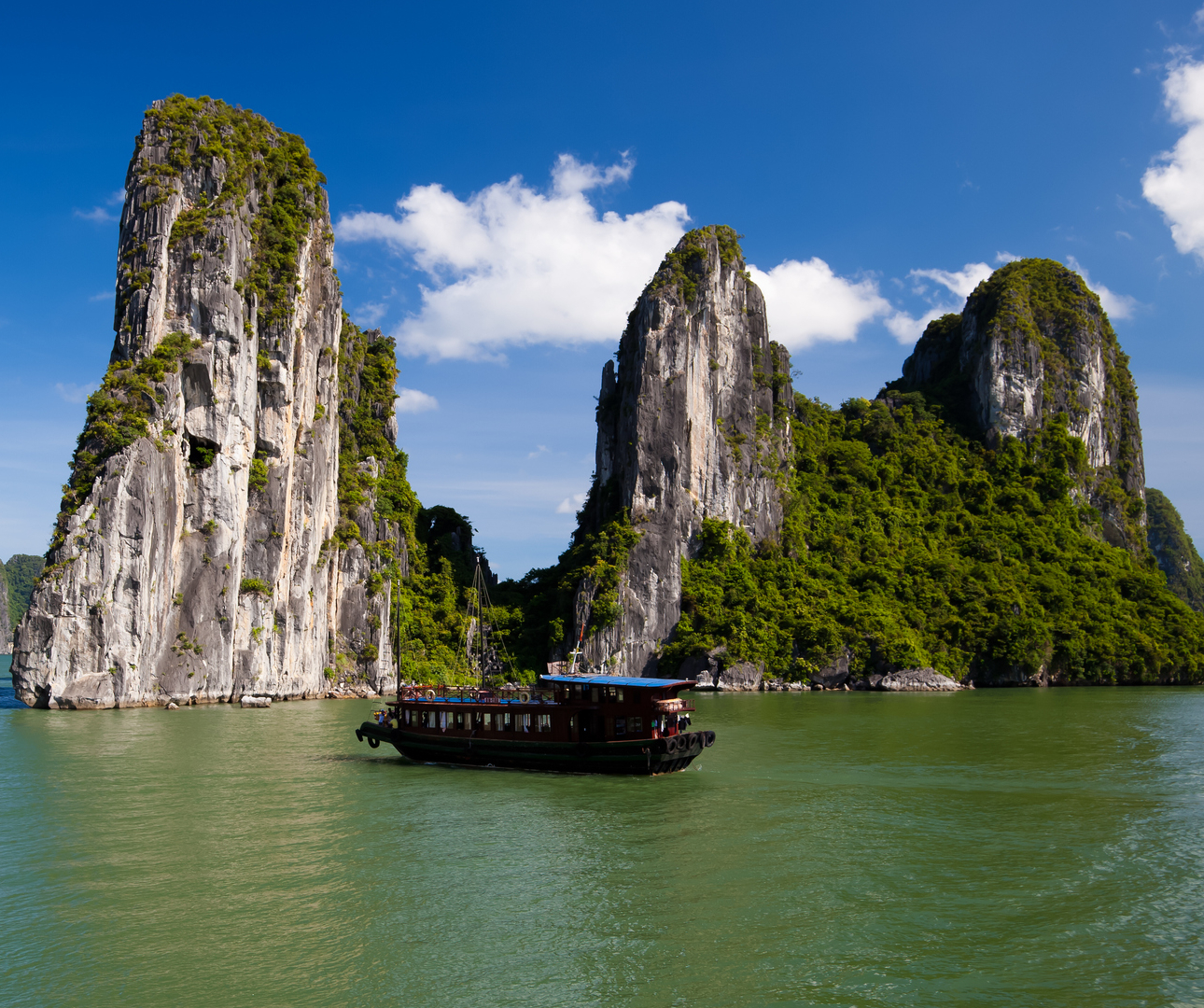 9. Hạ Long Bay
A seascape of tall islets and rocks that freckle the emerald waters of northeast
Vietnam, Hạ Long Bay's unusual formation gave birth to the myth that its thousands of rocky outcrops must have once been pearls spilt from the mouth of a greedy dragon. Nowadays, people prefer to give its mossy lumps eccentric names like 'tea pot' or 'stone dog', and go scuba diving to depths that teem with aquatic wildlife.
10. Hanoi
Whether visitors take a stroll down the tree-lined boulevards of the French Quarter or zip around the bustling streets of the Old Quarter, there are plenty of monuments to impress in Vietnam's capital city. From the temples of the West Lake (oddly, to the north) to the citadel of Cổ Loa, just outside of the city, there's a Confucian meets Buddhist charm to even the most commercialized sections of the city.
If any of these locations have piqued your interest, book a spot on the Spirit of Vietnam trip, which features many of these beautiful things to see in Vietnam.