If you are dreaming of a springtime vacation with magnificent sights, stunning architecture, stylish hotels and pleasant temperatures, then why not choose Italy for Easter? A visit to Italy in April is the perfect time to see the country at its most vibrant, as people come together to celebrate one of the of the most important holidays of the year. Visitors are most welcome to join in the celebrations – the popular Italian expression goes "Natale con i tuoi, Pasqua con chi vuoi" which translates as "Spend Christmas with your family, but Easter with whomever you want."
For inspiration on where to travel next, we've put together 7 great reasons why you should choose a vacation to Italy for Easter.
1. Experience the Easter traditions of a new country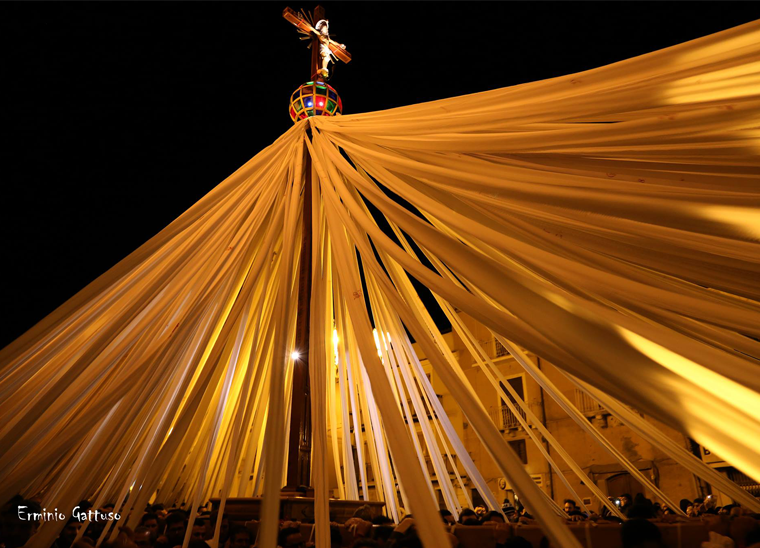 Experiencing the traditions of a new country is one of the great joys of travel. And in Italy, where nearly 90% of the country self-identify as Roman Catholic, Easter is celebrated in style. Expect processions, festivals, traditional costumes and ancient religious rites.
Easter in Sicily, on Italy's southern tip, is rich with local customs and ancient rituals. Head to Trapani on Good Friday and you will witness the "Procession of the Mysteries." 20 wooden sculptures, representing the passion and death of Christ, are carried along the main streets in a precession lasting 24 hours. This flamboyant local ritual that has been in place for over 400 years.
Every Easter Sunday in Florence, the "Scoppio de Carro" or "Exploding of the Cart" makes for a spectacular sight. In a ritual dating back some 350 years, an ornate wagon is pulled by white oxen through the city to the Piazza del Duomo. Drummers, flag throwers and people dressed in traditional costumes accompany it en route. Set down in front of the cathedral, the wagon is lit with a dove-shaped rocket symbolizing the Holy Spirit, setting off a stunning firework display. If all goes smoothly, it signifies good luck for the coming year.
2. Celebrate Rome's birthday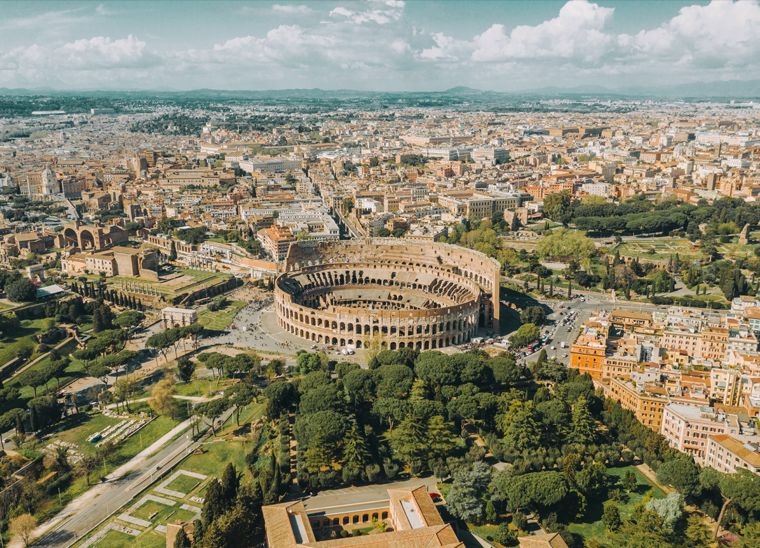 April 21st is Rome's birthday and in true Italian style you can expect a great party. Every year the city comes alive in celebration of its founding in 753 BC as locals mingle with visitors for parades, festivals, concerts and special events. Admire magnificent fireworks above the Tiber River and enjoy re-enactments of fierce Gladiator battles near the Roman forum. Originally a farming festival, the celebrations have grown in scale over the years, making it a great reason to visit Rome in April.
3. The weather in April is perfect for sightseeing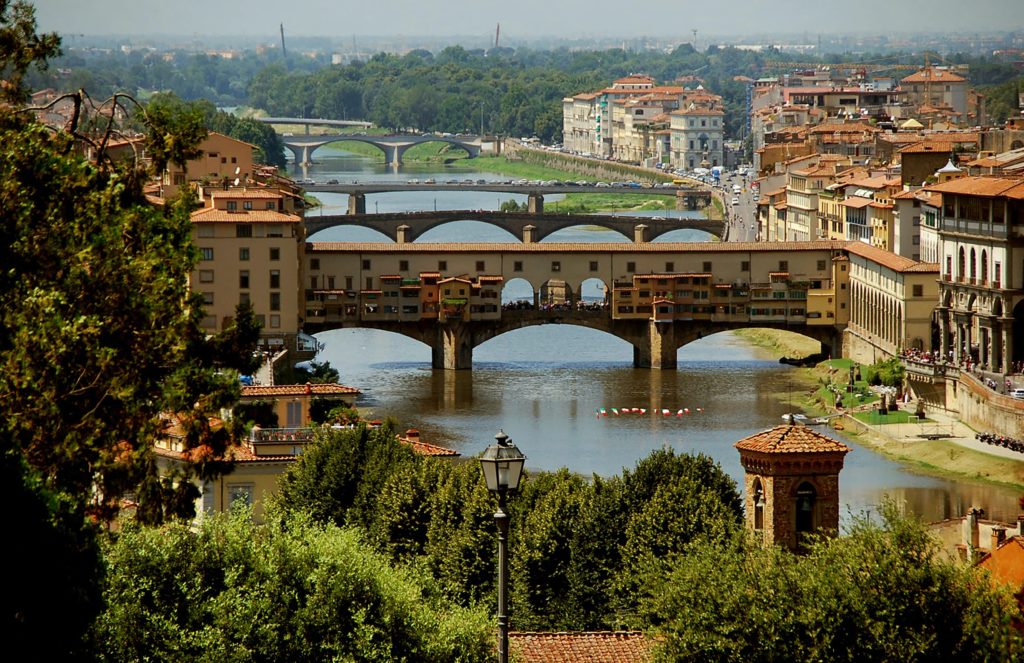 The weather in Italy in April is perfect for sightseeing and exploring. Sunny days with pleasant temperatures mean you can stroll around city sights and enjoy the countryside without getting too hot. Be prepared for cooler evenings though and make sure you take a light jacket out with you. Rome in April averages a high of 19˚C, as does Florence and Sicily, with Venice just slightly cooler with an average high of 17˚C, making them some of the best places to visit in Italy in April. You should also be ready for some rain though, so make sure you have a waterproof and umbrella to hand.
Also read: Italy: Where to Take the Best Photos
4. Once in a lifetime experience to visit the Vatican City over Easter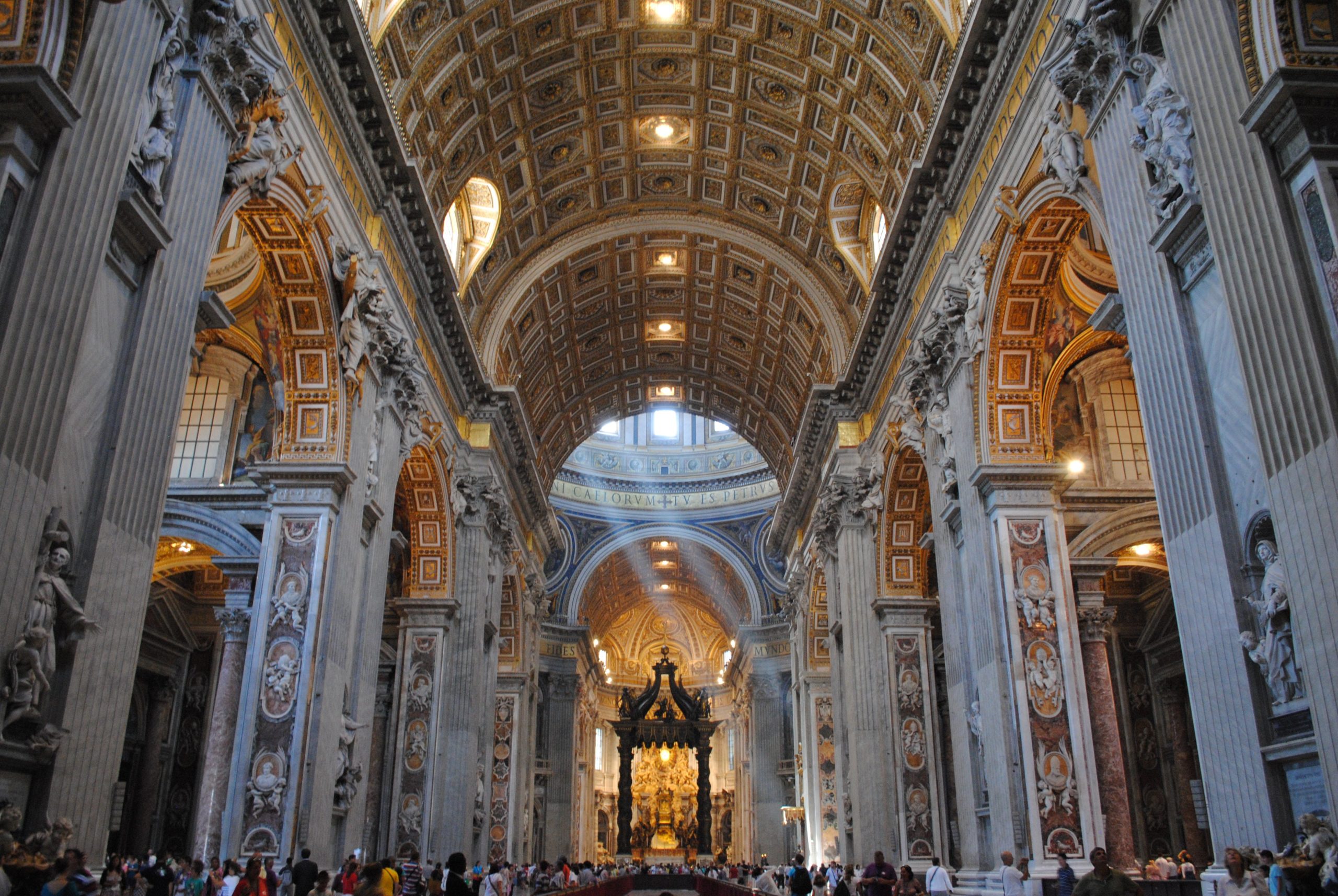 What could be more memorable than visiting the Vatican City around one of the most important religious dates of the year? Feel the buzz of excitement as you wander among the pilgrims, and see for yourself the iconic location from which the Pope delivers his Easter Sunday Mass.
Travel with Insight on our Italian Escapade premium guided tour and get priority access to the Vatican museums. Here you can admire the priceless art collection with an expert guide, including Michelangelo's famous ceiling in the Sistine Chapel, and take an exclusive behind-the-scenes look at the Bramante Staircase. It is important to note however that tickets to any of the Vatican's official Easter Masses and the Pope's famous address in St Peters Square are not included and would need to be arranged separately by yourselves.
5. Spring blooms – see the countryside come to life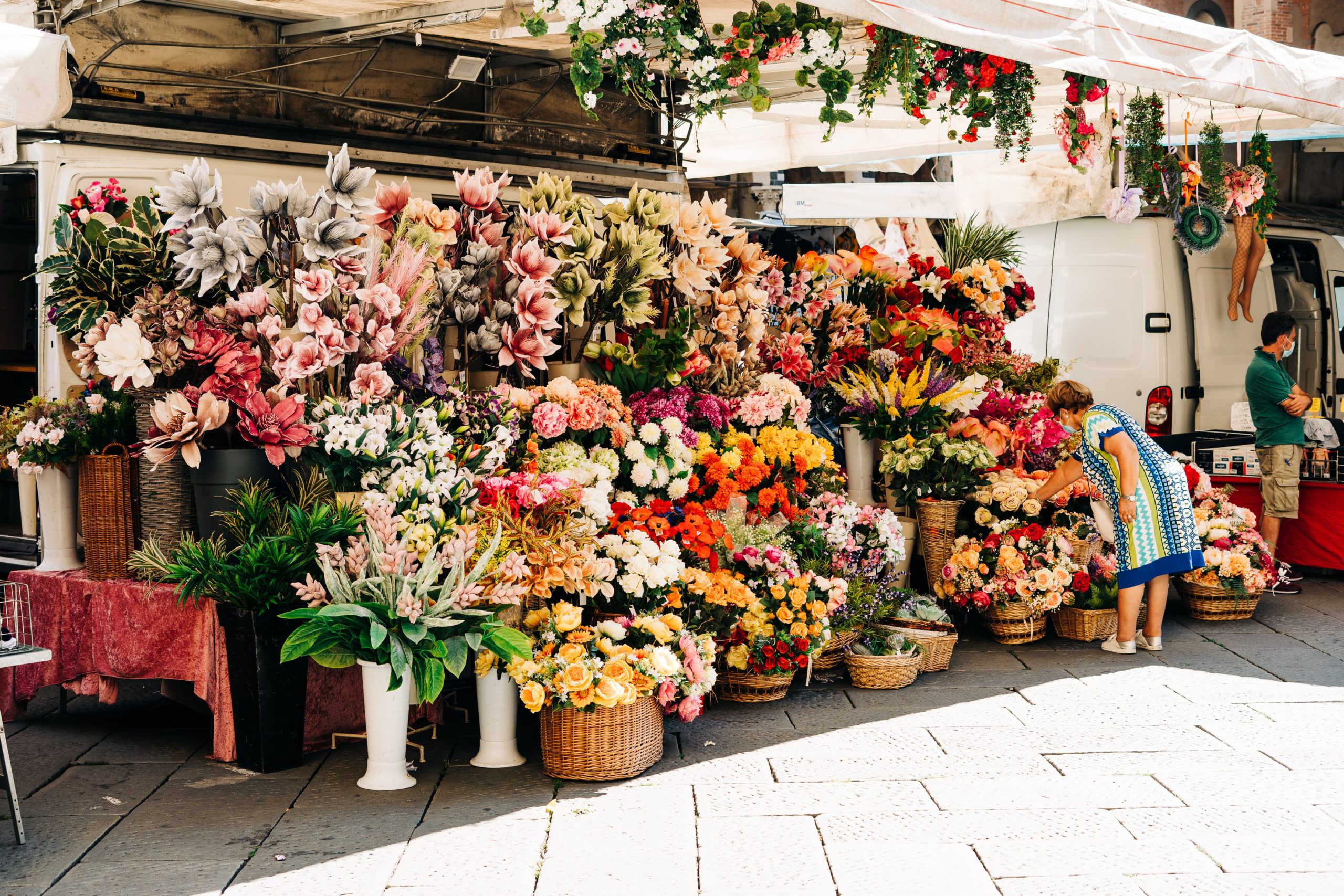 Spring blooms are always a joy and Italy has much to offer, with wildflowers blooming across the countryside in a kaleidoscope of colors. Spring in Tuscany is a must-see for flower lovers. Admire fields and gardens filled with emerging red poppies, purple wisteria and many shades of roses. Morning walks are especially enchanting, as the early sun glints off the petals.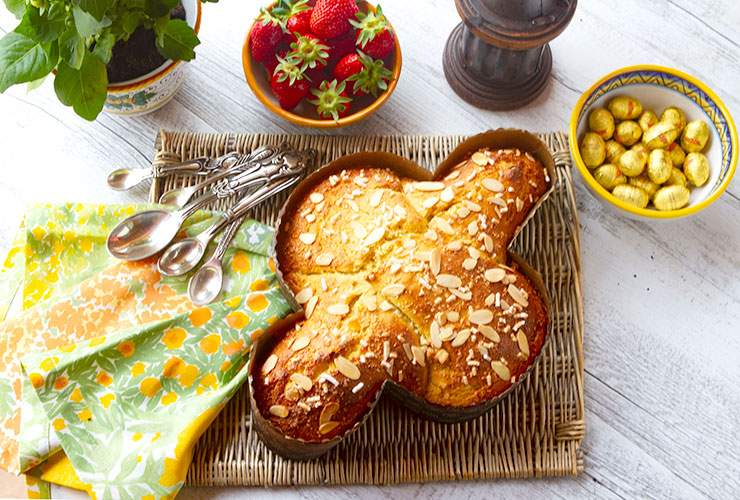 No mention of Italy is complete without talking about the food. Fresh, seasonal and delicious, whether at a fine-dining establishment or a traditional local trattoria, your taste buds will be delighted. For foodies, a visit to Italy in April is a must as harvest time sees local markets filled with the freshest produce. Food festivals also take place across the country, with artichokes and asparagus taking center stage this time of year.
Traditional Easter foods vary from region to region, but a popular and tasty treat is Colomba Di Pasqua, an iconic culinary symbol of Easter in Italy. Similar to a Christmas panettone, this cake is usually eaten for breakfast or as an afternoon nibble. Look out for Torta Pasqualina, a 33 layered puff pastry pie stuffed with eggs, artichokes, cheese and marjoram, symbolizing the years of Jesus. And boiled eggs! Traditionally eggs were brough to the church for blessing at Easter before being served. Nowadays they are present at every meal in Italy for Easter, whether blessed or not.
7. Italy for Easter is less crowded than you think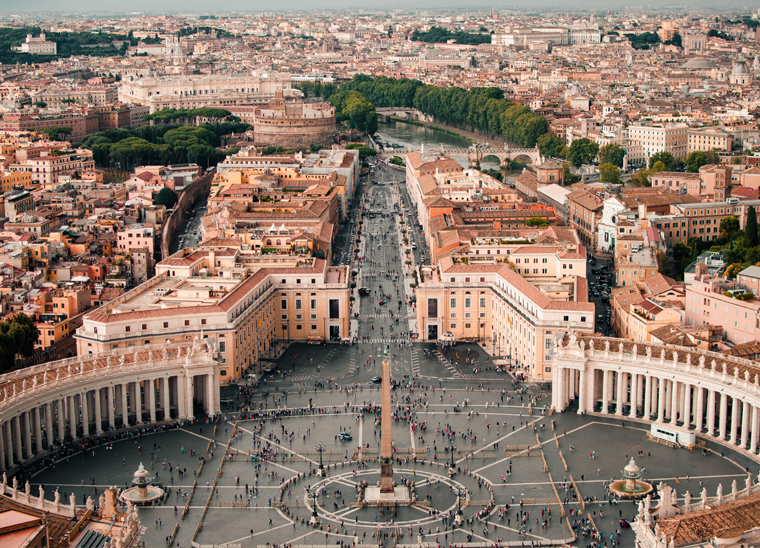 Italy in April is much less crowded than during the summer months. This means more time to see the sights, browse shops, and stop off in charming cafes for coffee and cake. Granted Rome is still busy as all the Pilgrims arrive. However, due to the perception that it is crowded tourists often stay away so it is not as busy as you may think.
If you think a vacation to Italy for Easter sounds ideal, take a look at our Italian Escapade and Sicily in Depth premium guided tours. Featuring some of the best places to visit in Italy in April, including Lake Maggiore, Rome, Venice, Florence and Tuscany and Sicily.