An intricate network of waterways that crisscross the city – Amsterdam's canals are not just visually gorgeous, they've played a crucial role in shaping the city, quite literally.
A tour of these waterways offers a fascinating glimpse into the city's past and present. Taking them in the water level via a canal boat, you'll gain a deeper understanding of Amsterdam's history, culture and identity, and you'll see first-hand why this city is one of the most beloved destinations in the world.
Someone who knows all about Amsterdam, its canals, history and culture, is Travel Director Gary Junge. This week's Insightful destination expert, we sat down with him for an introduction to this special city.
Don't forget to test your knowledge against our destination experts with Insightful Travel Trivia.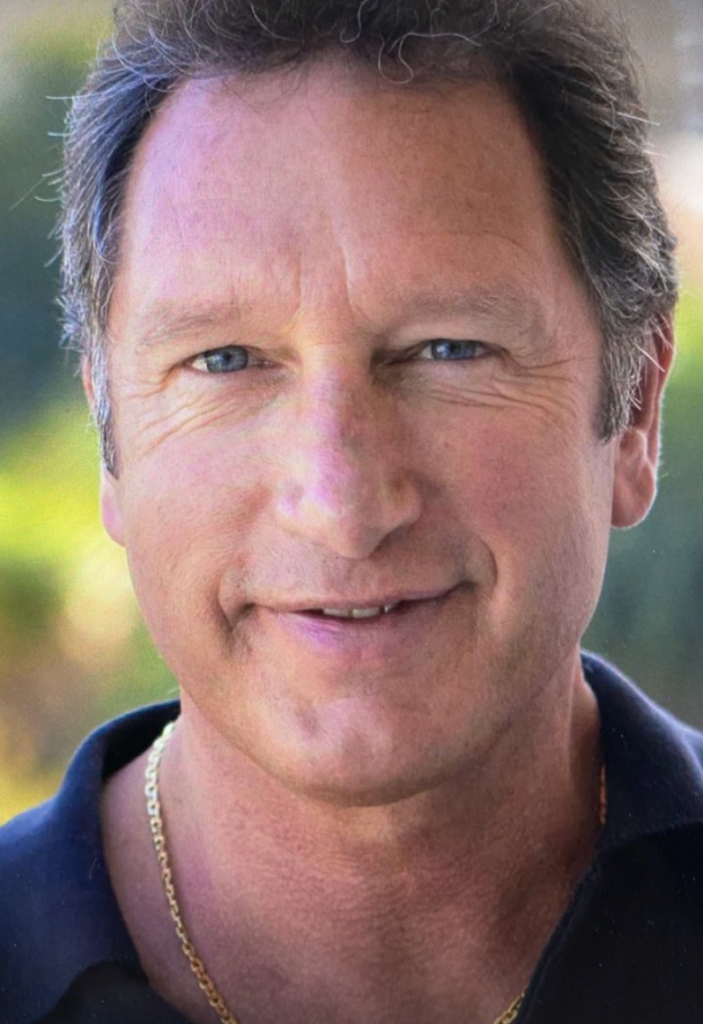 BUILT IN THE DUTCH GOLDEN AGE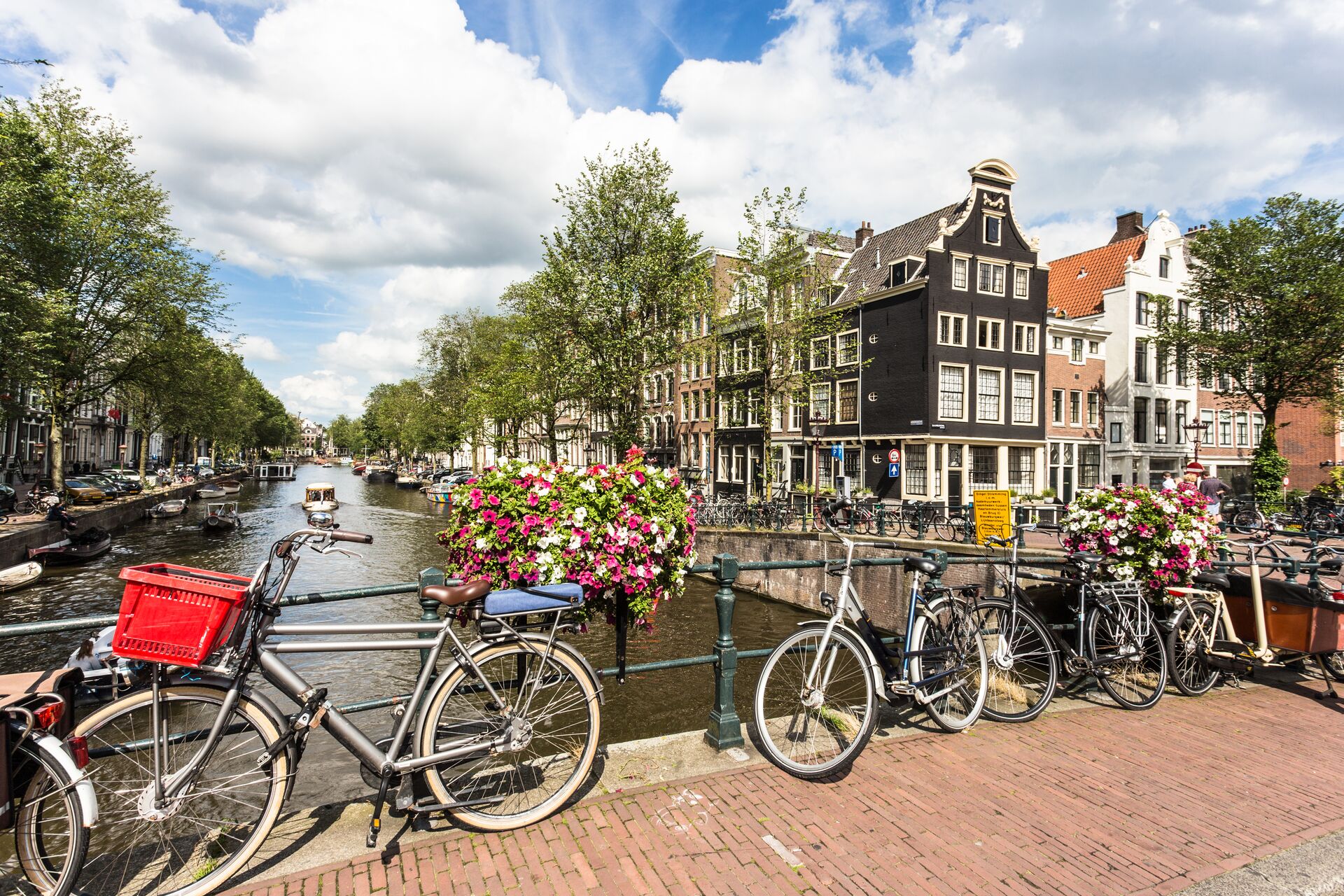 Amsterdam's canal system was built during the Dutch Golden Age in the 17th century. Spanning an era from around 1588 to 1672, during this time Dutch trade, science, art and the Dutch military were among the most acclaimed in the world. The canals were designed as a way to manage the city's growing population and served as a means of transportation for goods and people.
"Amsterdam has more than 100km of grachten (canals) in total – that's around 1,300km more than Venice!" Gary tells us. "There are 160 canals in total, as well as about 90 islands and 1,700 bridges."
For travel inspiration: Netherlands destination guide

THE CANAL RING
"One of the grandest sites and sights of the waterways is the Canal Ring or Grachtengordel," says Gary. "It's also the most recognized.
"Built during the Dutch Golden Age, the Canal Ring it is considered one of the most impressive examples of urban planning in the world. As you sail through, you'll see elegant 17th-century mansions, charming bridges and picturesque canal-side cafés."
The Canal Ring area of Amsterdam is a UNESCO World Heritage Site and lays on an area of more than 100 kilometers. A series of concentric, semi-circular canals are bisected by smaller canals radiating from the middle, like the spokes on a bicycle wheel and it is crisscrossed by hundreds of bridges connecting about 90 islands that make up the heart of the Dutch capital.
You may enjoy reading: Going Dutch: Why April is the best time to visit Amsterdam
THE MERCHANT HOUSES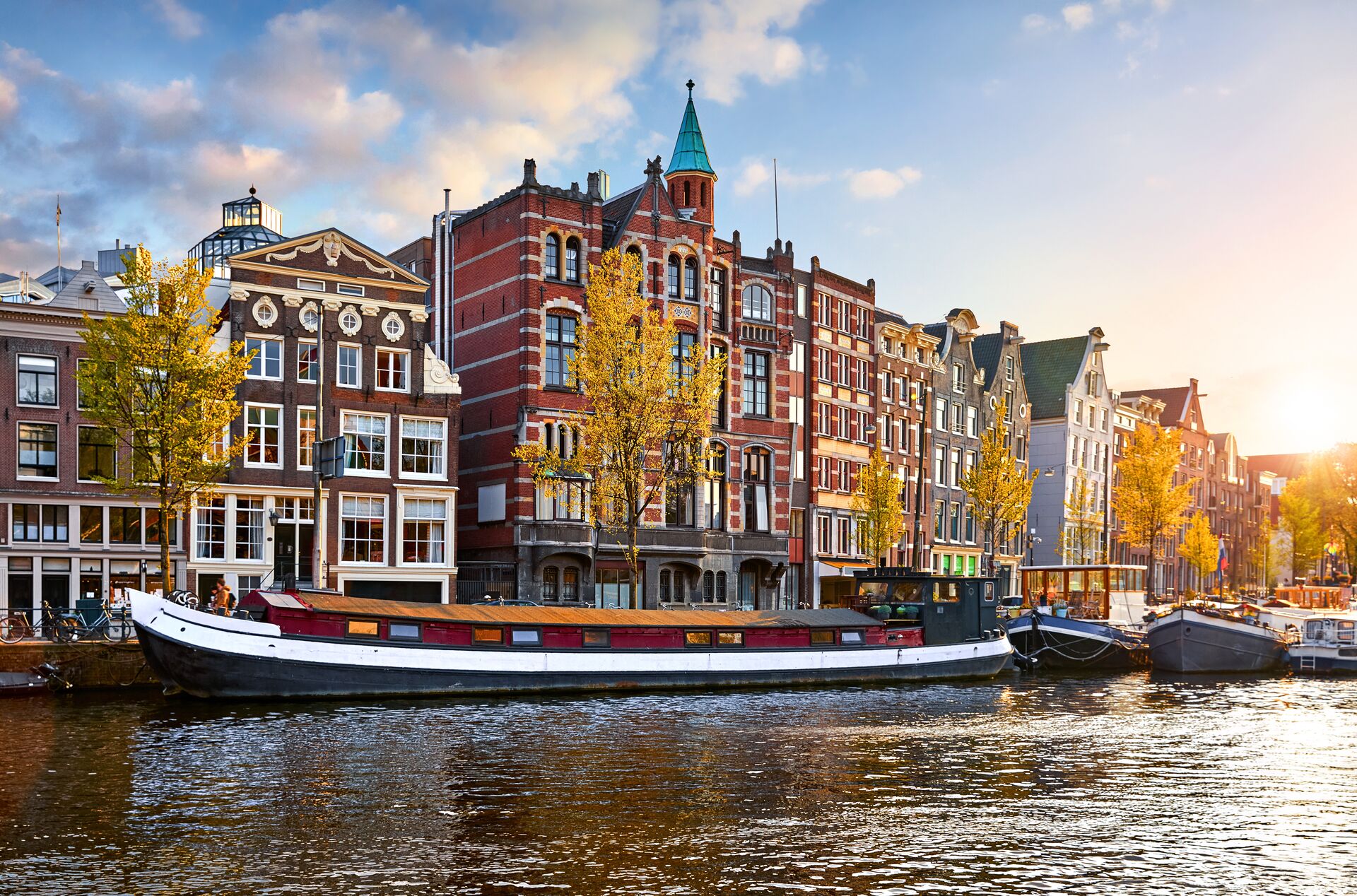 Amsterdam's merchant houses stand as exquisite remnants of the city's prosperous past and are an integral part of its architectural heritage. These grand buildings, characterized by their elegant facades and gabled rooftops, have a rich history that reflects the city's prominence as a major trading center during the Dutch Golden Age.
"During the 17th century, Amsterdam emerged as a hub of global commerce, attracting wealthy merchants from around the world," Gary explains. "Amsterdam's East and West India Companies were traveling the waters of the globe, engaging in very profitable trade with the money flowing back into the city.
"These merchants sought to showcase their success and establish their social status through the construction of impressive houses along the city's canals."
The most prestigious canal, Herengracht, became lined with opulent merchant houses that visitors can still admire today. They were built with meticulous attention to detail and many feature Renaissance and Baroque elements, with ornate carvings, decorative pilasters, and elaborately designed gables. "Due to the limited width of the canal-front plots, the houses were constructed in a narrow and tall manner," Gary explains.
LEANING HOUSES OF AMSTERDAM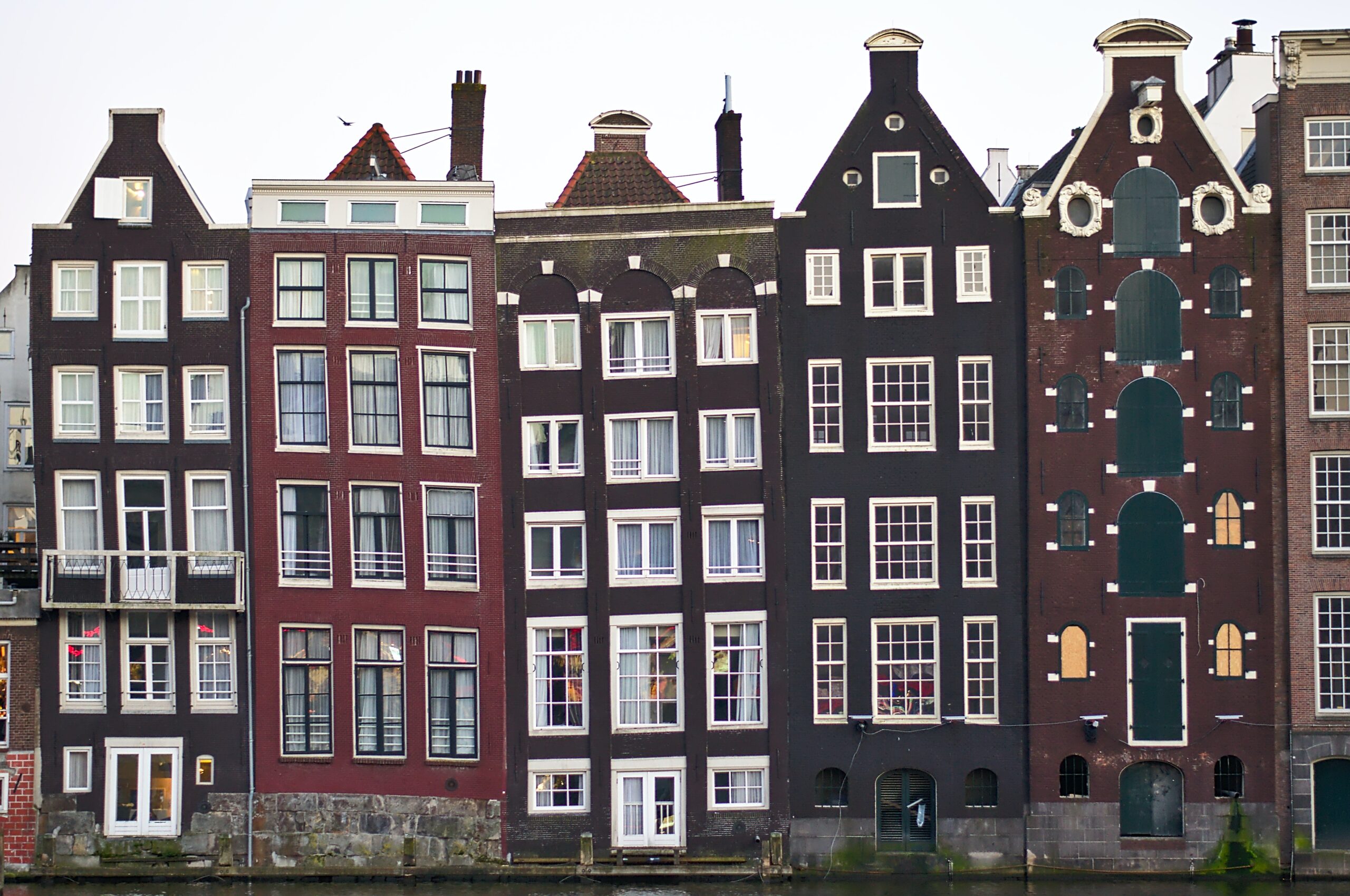 "As you cruise Amsterdam's picturesque canals, you'll notice that many of the tall skinny waterside houses are on an intriguingly distinct tilt," says Gary.
Some houses tilt forwards, whilst some lean to one side. Reasons can include erosion and movement of the medieval wooden stilt poles on which they stand, or renovation of one of the houses in a row so it is no longer supporting its neighbour. Many houses sink forwards into the ground when an extra floor is added.
"In medieval times a forward-leaning facade was intentional," Gary explains. "In fact until the beginning of the 19th century building regulations specifically stipulated this." This construction style helped with protecting lower floors during heavy rainfall and meant that it was easier to hoist up goods.
A must-see attraction on any tour of Amsterdam's canals is the Anne Frank House. This is house where Anne Frank, a young Jewish girl and her family hid from the Nazis during World War II. During her two years in hiding, she kept her now famous diary, writing about the events that happened, and also her feelings and thoughts. The house is now a museum, and from the water you'll see it from a different perspective and get a sense of the challenges the Frank family faced in hiding in such a central location.
You might also find this interesting to read: From New Amsterdam to the Big Apple, New York's history is multiculturalism at its finest
A UNIQUE RELATIONSHIP WITH WATER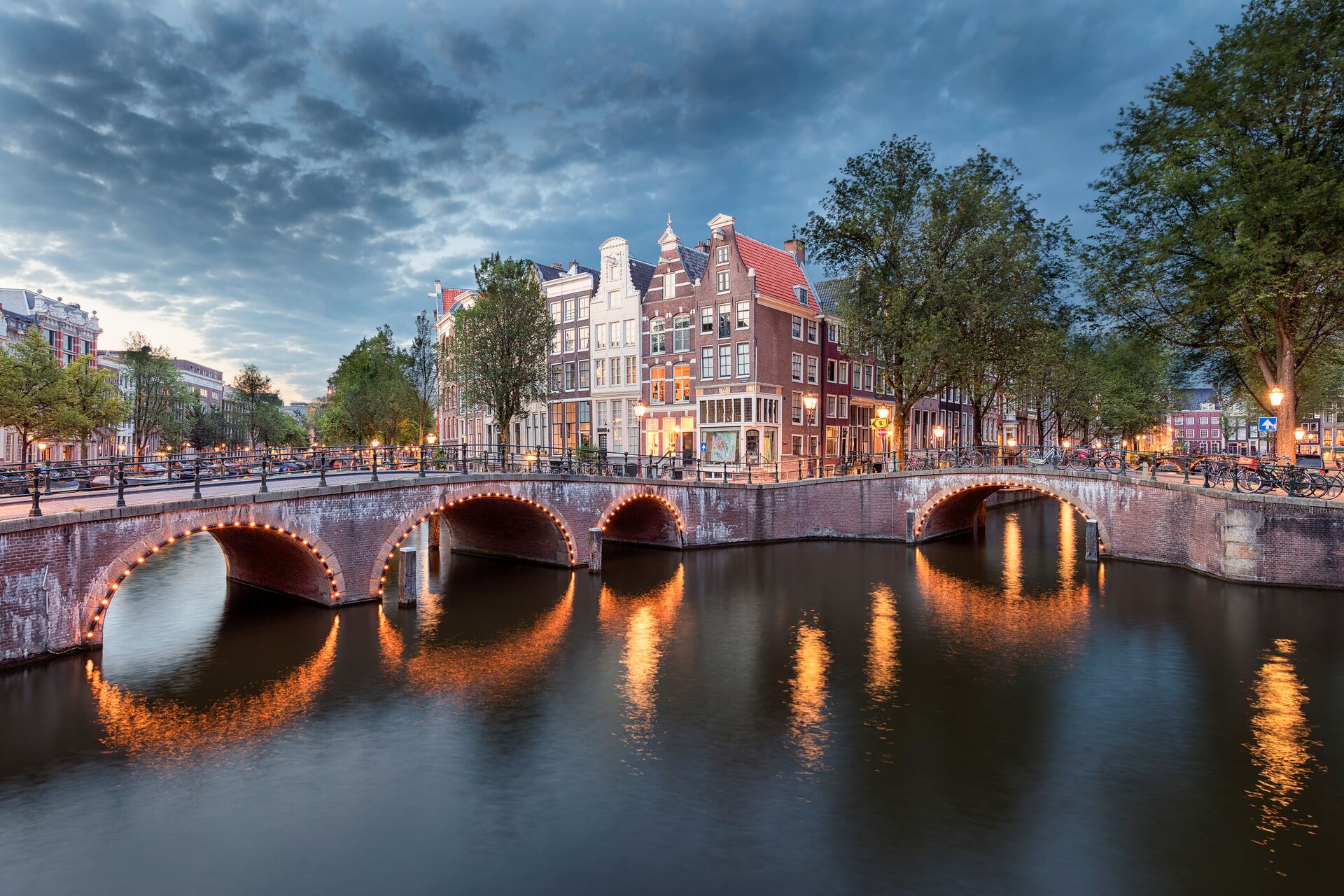 As you cruise through Amsterdam's canals, you'll also learn about the city's unique relationship with water. Amsterdam is a city that has been shaped by its waterways, and its inhabitants have learned to live with the constant threat of flooding.
"One of the ways they've done this is by building their homes on stilts. You'll see these intriguing homes as you sail, along with the ingenious system of sluices and dams that the city uses to control the water," Gary explains.
The Dutch relationship with water is famously one of balance, of life and death. They've had to fight water for almost every bit of land they now inhabit. "Nearly a third of the country lies below sea level, and without it landscape of ditches, canals, lakes, rivers and windmills, half would be flooded," Gary says.
However, the water has shaped the city as we know it today and meant that the Dutch created the world's earliest public transport network, using passenger boats to travel over the otherwise impassable landscape, back in the 17th century.
FUN FACTS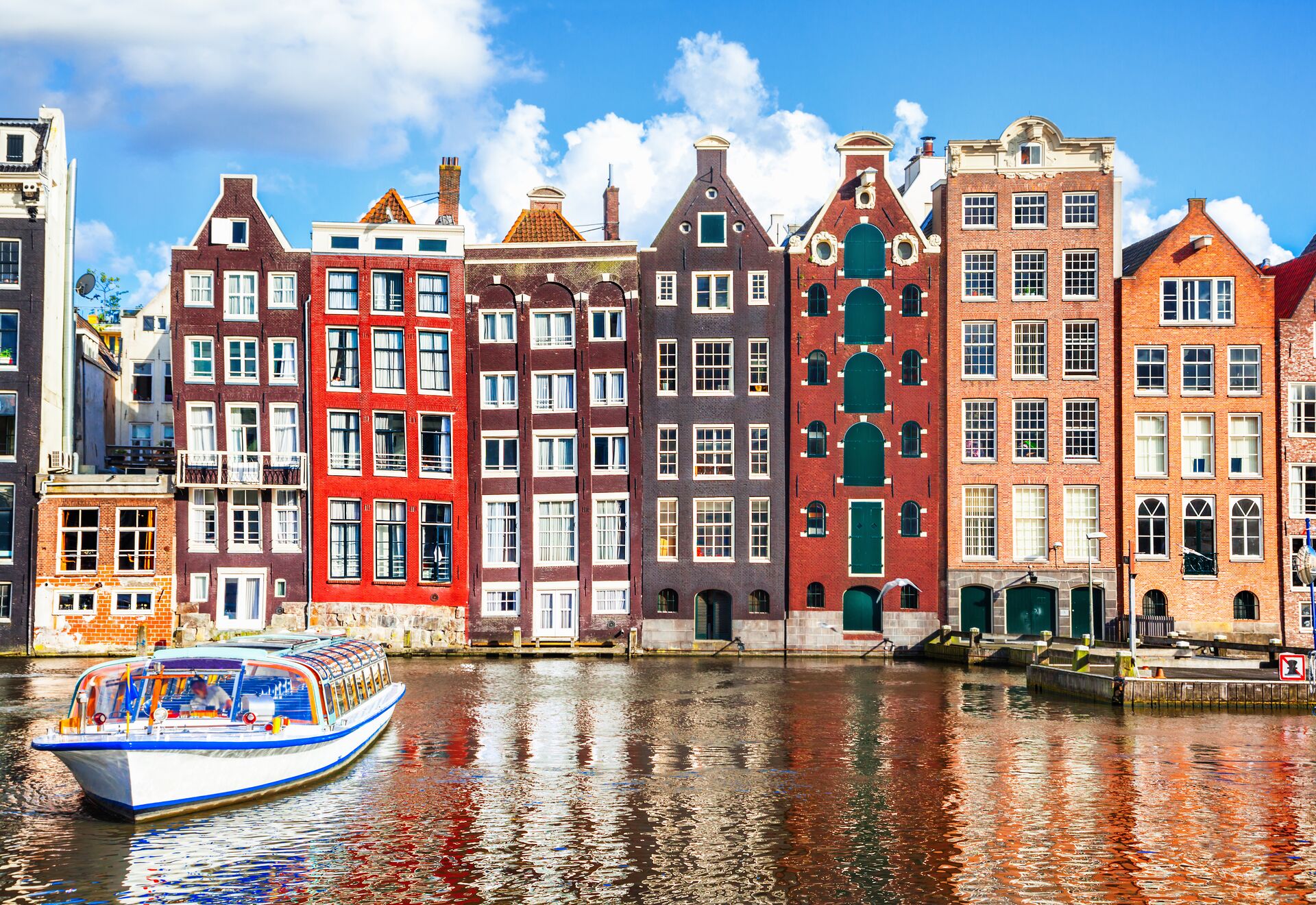 "Some locals actually live in houseboats on the canals of Amsterdam, in fact there are around 3,000 Houseboats bobbing around the waters" Gary tells us. "And we all know the Dutch love to cycle, but not everyone is careful and every year over 10,000 bicycles are retrieved from the canals."
"I am often asked whether you can swim in the canals and yes you can. But you have to watch out for items like the aforementioned bicycles that can be lurking under the surface of the often murky water. There is an annual fundraising event called "Amsterdam City Swim" which, in 2012, saw Queen Máxima (then the Princess of the Netherlands) take a dip for charity."
You might also enjoy reading: 21 inspirational figures in travel who inspired us to believe that anything is possible
A SIGNIFICANT ECONOMIC AND ENVIRONMENTAL IMPACT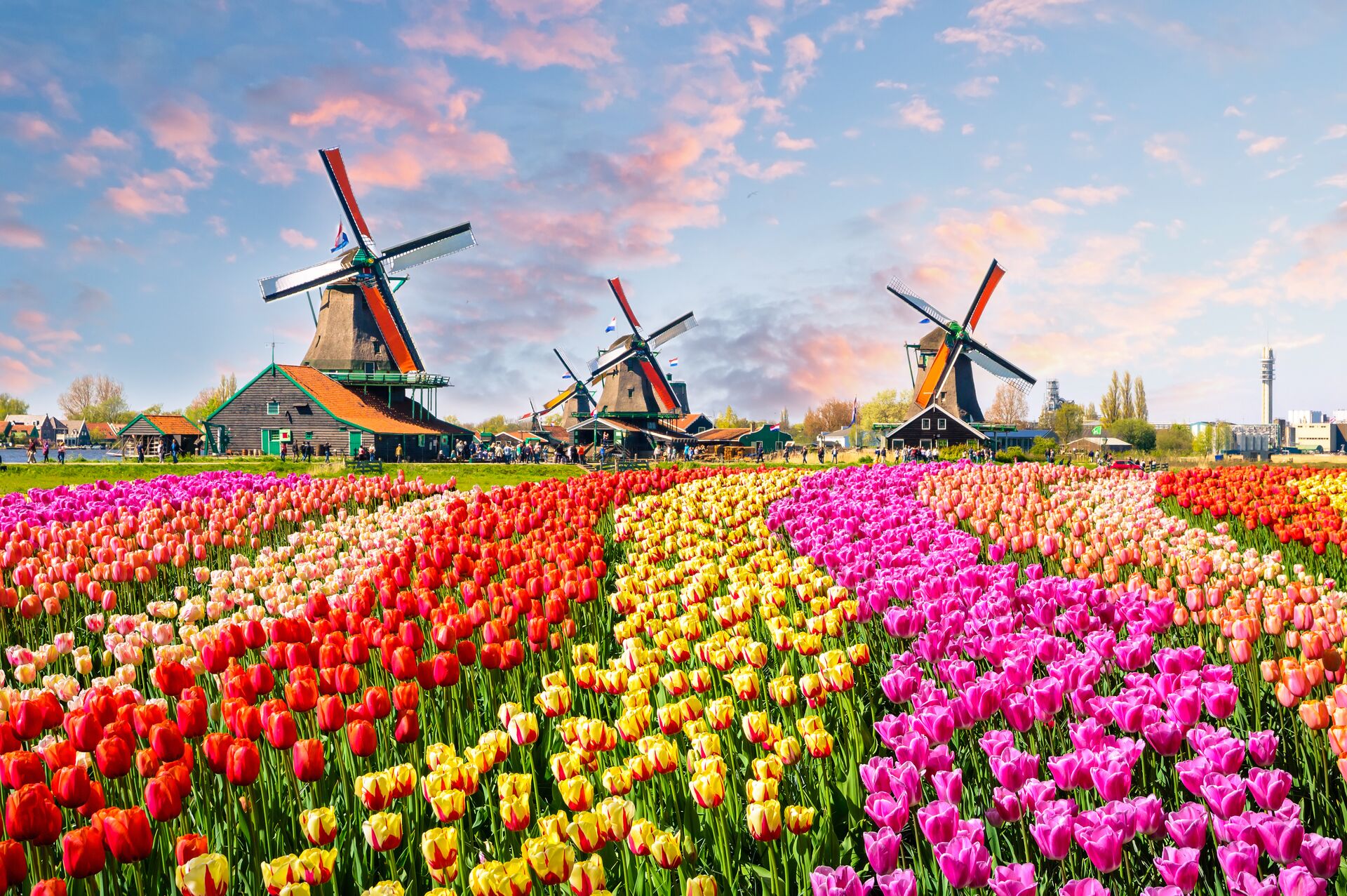 Not just a beautiful sight; the waterways of Amsterdam have a significant economic impact on the city. According to a report by the Amsterdam Chamber of Commerce, the canal system generates over €2 billion in revenue each year and supports over 50,000 jobs. This includes everything from canal tours and water taxis to canal-side restaurants and bars.
Amsterdam's canals also have a significant environmental impact. The city has made a commitment to sustainability, and the canal system plays a crucial role in this effort. The canals are used to transport goods and people, reducing the need for road transportation, which in turn reduces air pollution and greenhouse gas emissions.
Recently, the noise of canal boats in Amsterdam's waterways was reduced by introducing electric boats. The extra costs for using battery-powered boats are financially supported by the city government.
You might also be interested in: Measure, Reduce, Restore and Evolve: Our journey to hitting Net Zero by 2050
EMBRACE THE CITY'S VIBRANT ART SCENE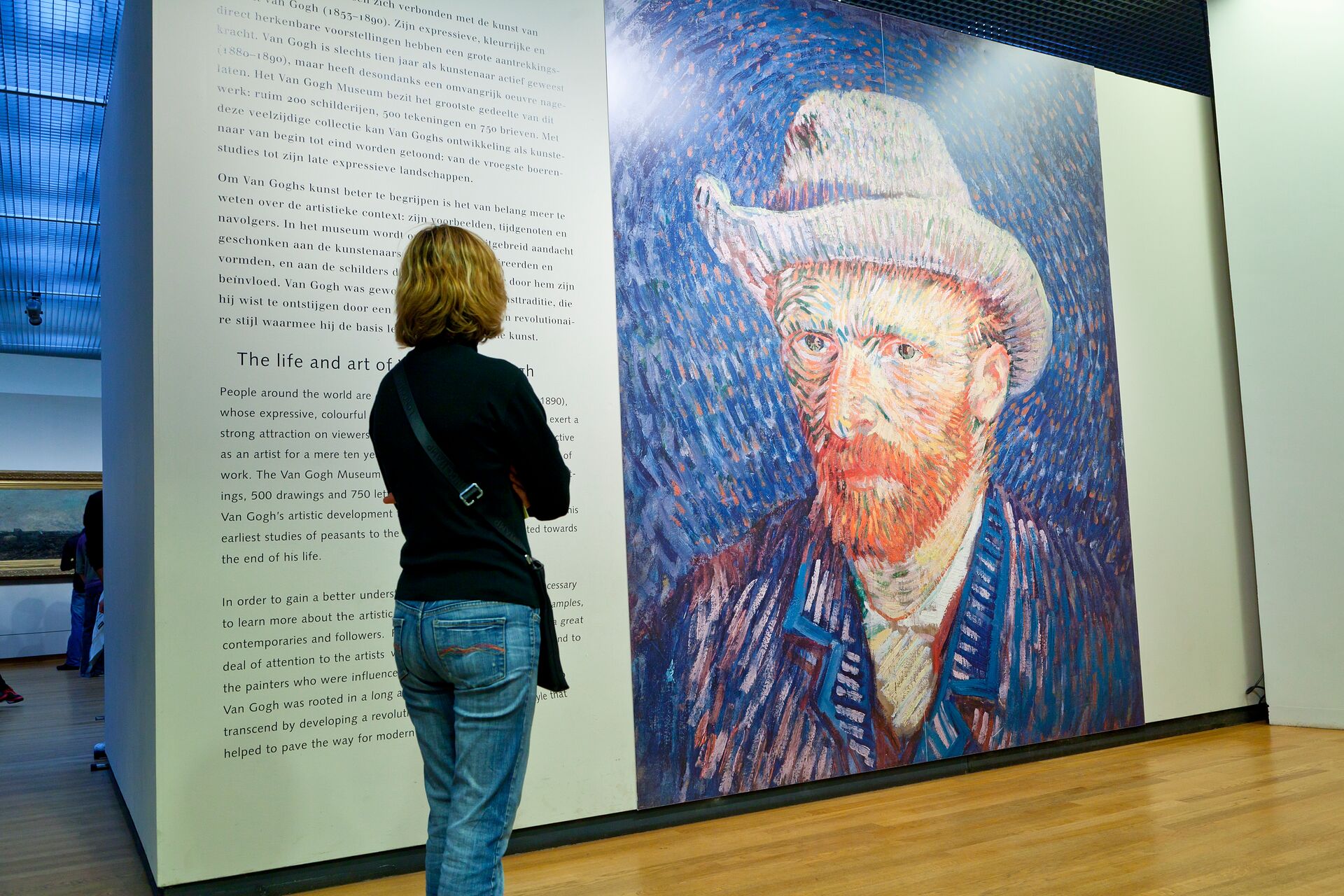 With its art museums and galleries world-renowned, exploring Amsterdam's canals will give you a glimpse into the city's vibrant art scene. Amsterdam has been home to many famous artists over the years, including Rembrandt and Vincent Van Gogh, known for his paintings of sunflowers and starry night skies.
The city has a long history of supporting artists, and this is reflected in the many galleries and museums that you'll see along the canals. One of the most interesting is the Cobra Museum, which is dedicated to the work of the Cobra group, a movement of artists from Denmark, Belgium, and the Netherlands who were active in the years immediately following World War II.
And check out our Insightful Trivia Game to test your travel knowledge. Each week, we introduce you to the world's leading destination experts and challenge you with a quiz to win a monthly travel prize.