In the immaculately manicured grounds of Ireland's Ashford Castle lives a super-powered predator. With telescopic vision that enables them to spot their prey from up to two miles away, an armory that includes dagger-sharp talons, and supreme intelligence that sets them apart from the competition, the Harris's hawk is one of Europe's elite hunters.
It's no wonder then that this bird has been one of the premier companions of choice for those who practice the ancient and prestigious sport of falconry. One of whom is falconer, and this week's Insightful Destination expert, Debbie Knight. She is the next generation of a line of falconers in Ireland that stretches back over 1,000 years.
Working out of Ashford Castle, and available for guests to meet as part of Insight's Irish Elegance tour, Debbie sheds more light on these extraordinary animals, and what it takes to train and look after them. She also tells us about how she and her husband James first fell in love with the sport, the importance of falconry – not just for conserving the birds' futures, but for future generations of visitors to Ashford Castle – and what guests can expect when they meet the birds in person.
Don't forget to test your knowledge with our weekly quiz, Insightful Travel Trivia, to win some great travel prizes.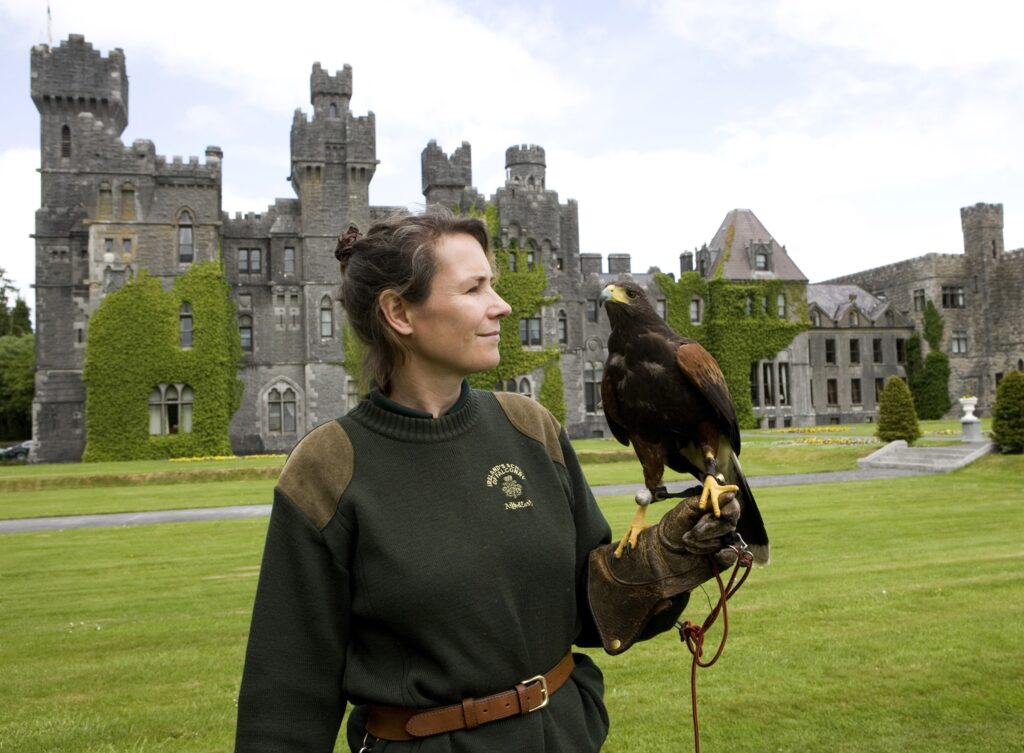 Hi Debbie. So, tell us – how did you first get into falconry?
Myself and my husband, James, were working with horses in the South of England 33 years ago when we went along to a bird of prey centre and saw a Falconry demonstration. As we drove away, we were both acutely aware that something had been ignited and set in motion and we began to study Falconry and attend courses.
One year after starting our Falconry studies we became licensed falconers and got our first bird which we still have today (he is 32 years old this year). We were lucky enough to become employed as Falconers and worked at a Falconry School in Scotland for 6 years before moving to Ireland to found Ireland's School of Falconry – the oldest falconry school in Ireland.
We met with all of the big hotels in Ireland, and they were all interested, but it was very clear that Ashford Castle, and its spectacular location, could not be beaten. Our wonderful birds are our life's passion, we eat, sleep and breathe falconry!
We think you'll like: The ultimate 1-week Ireland tour does exist – how Irish elegance does it all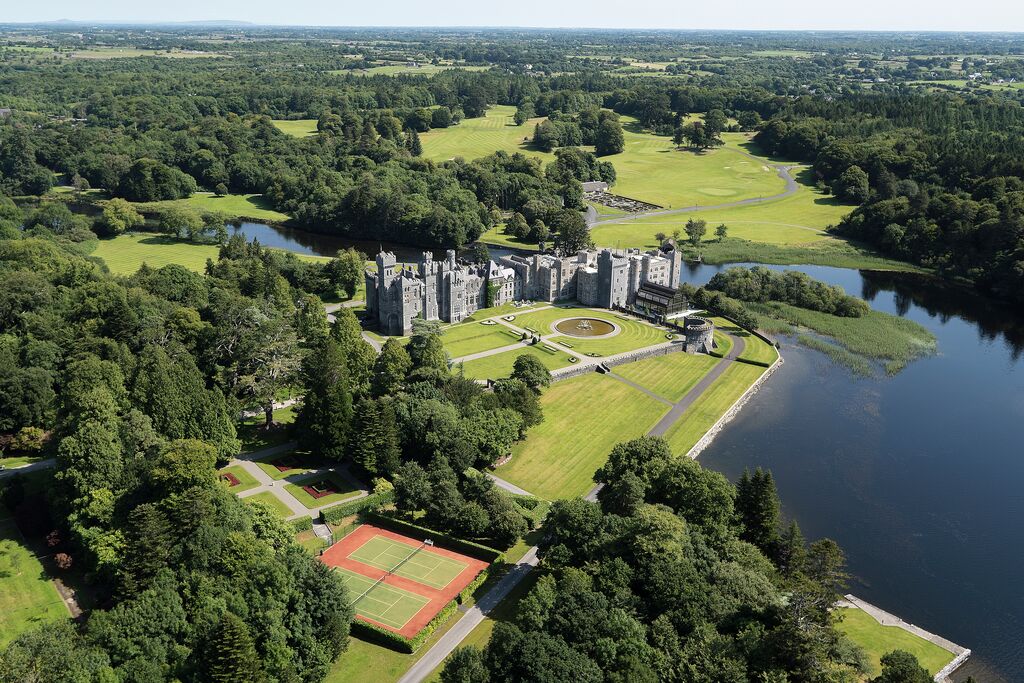 Did Ashford Castle have any history of falconry before you arrived?
Although there is no specific reference to the history of falconry at Ashford Castle, Falconry has been in Ireland for over 1,000 years. A famous falconer named Ronald Stevens moved from England to the nearby area (Connemara) in 1956 where he lived until his death in 1994 aged 91. He wrote many books on falconry and flew many hawks and falcons during his time here. The Irish Hawking Club has been in existence since 1860.

Why is it important in your opinion to keep this skill alive?
It is important for a number of reasons. Falconry is a truly ancient tradition that has been in existence for more than 5,000 years and yet has changed very little over that time. It brings Falconers together from all over the world and plays a huge role in the conservation of birds of prey, and their prey species, throughout the world. Falconry is recognized by UNESCO and by the Irish government as an Intangible Cultural Heritage of Humanity. You can read more about this here.
Falconry draws the younger generation away from their smart screens and gives them a passion for the outdoors and the natural world. It is a very demanding and all-consuming pursuit that requires patience and skill.
There is a truly magical element to it, no other similar or comparable relationship exists between man and animal. The birds are flown completely free, nothing is stopping them from flying off. The Falconer cannot dominate their hawk or falcon, they are not in charge here. The hawk must trust the falconer completely and the falconer has to earn that trust and maintain it.
We think you'll like: Travel Director Siobhan, on the important role folklore plays in understanding Irish culture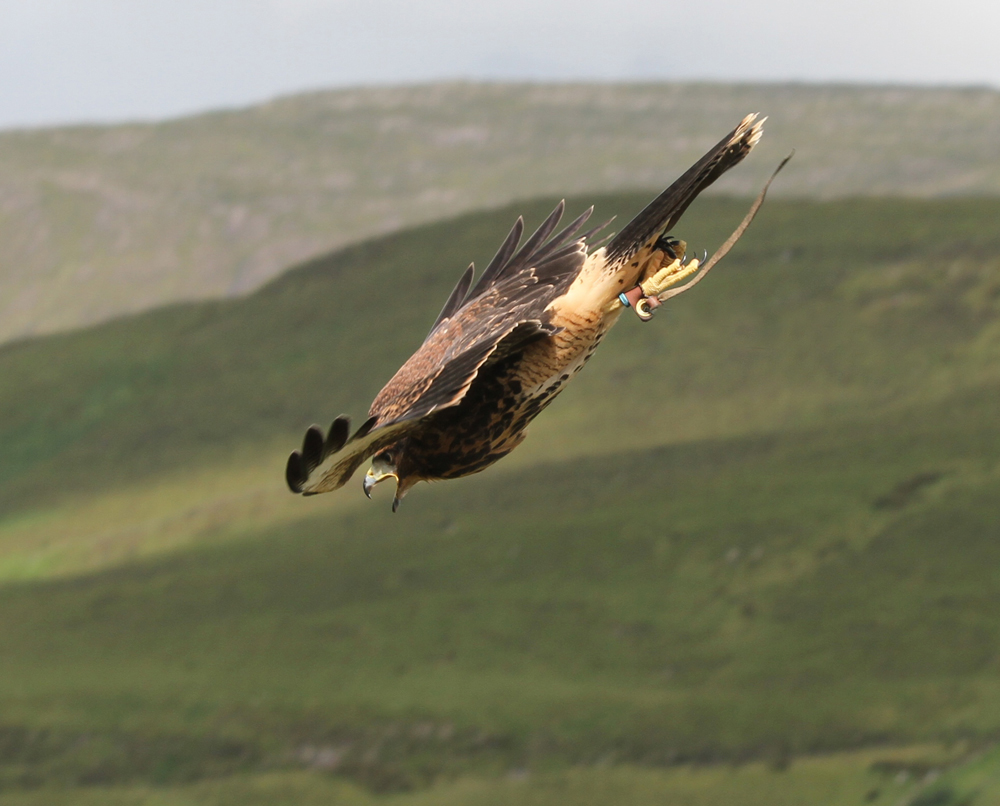 What kind of birds do you look after?
We work mostly with Harris's hawks (parabuteo unicinctus). They are unique in that they live and hunt cooperatively in packs in the wild, no other bird of prey species does this. They have been described as 'Wolves of the Air' because of their pack hunting quality. This means that we are able to fly more than one hawk at a time, something that cannot be done with any other bird of prey species. It also means that they have above average intelligence, the falconer has to abide by their rules and work with the hawks to be accepted as part of the pack.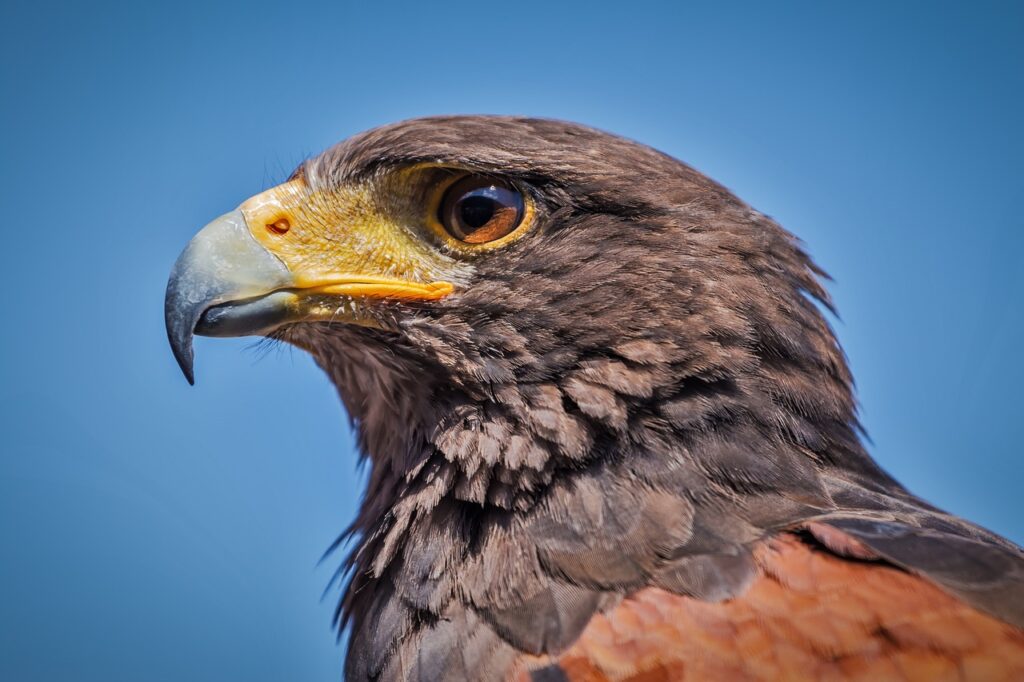 What is something that most people don't know about these birds?
The Hawk Walk experience here is very educational and guests are constantly amazed at the information we give regarding the hawks' eyesight, their intelligence, how they hunt and communicate with each other and with us – all of which is demonstrated over the course of the Hawk Walk.
However, by far the biggest surprise for guests is getting to know the hawks' characters, people don't expect them to be so characterful, each hawk has their own unique likes and dislikes, quirks and foibles which we are able to point out to guests.

What lengths do you have to go to to make sure the birds are well looked after?
The birds are as individual as people so they each have different needs and requirements to be catered for each day. We become very attached to our birds, they are a part of our family and we are unique in that we never sell them, we make a lifelong commitment to them no matter what.
We have a very high ratio of staff to birds that allows us to accommodate their different needs each day. Every bird has its own bespoke program of care and daily routine.
We think you'll like: Protecting Glencoe National Nature Reserve: in conversation with ranger Scott McCombie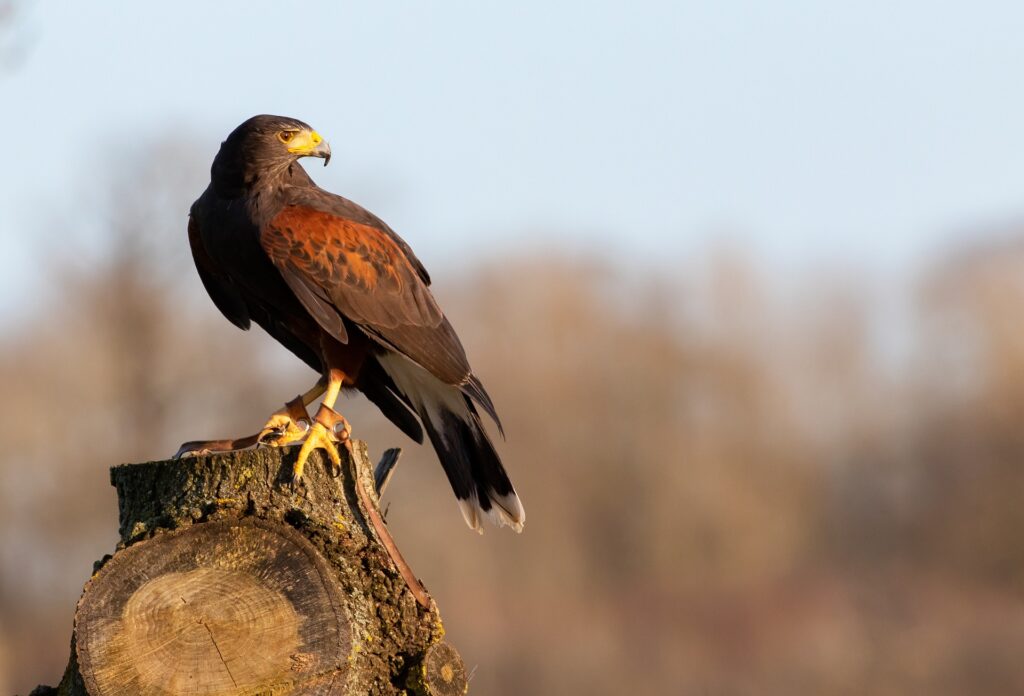 How can our guests interact with these birds when they visit Ashford Castle?
The Hawk Walk experience here is completely immersive, 'hands on' and interactive, unlike a display or demonstration, it is a true adventure with the hawks where we take them into the woods and gardens to fly them. The guests themselves are the ones that are flying the hawks, under the instruction of the Falconry Instructor, guests are constantly amazed at how involved they are throughout the Hawk Walk.
For the chance to meet Debbie and her birds yourself, along with a stay in the extraordinary Ashford Castle, take a look at our Irish Elegance premium guided tour.
You can also test your travel knowledge against Debbie and other Insightful destination experts. Each week, our Insightful Travel Trivia game challenges you with a quiz to win a monthly travel prize