A country steeped in rich history and tradition, one of the most fascinating aspects of Irish culture is its folklore. And on St Patrick's Day later this week (March 17) people worldwide will be celebrating Irish culture. These traditional beliefs, customs, and stories passed down through generations have played a vital role in shaping the country's identity.
There's few that know the traditions and folklore of the Emerald Isle better than Travel Director Siobhan, this week's Insightful destination expert. From fairy tales to myths and legends, read on to hear her thoughts and some fascinating tales. You can also test your knowledge against Siobhan in our Insightful trivia game.
IRISH BORN AND BRED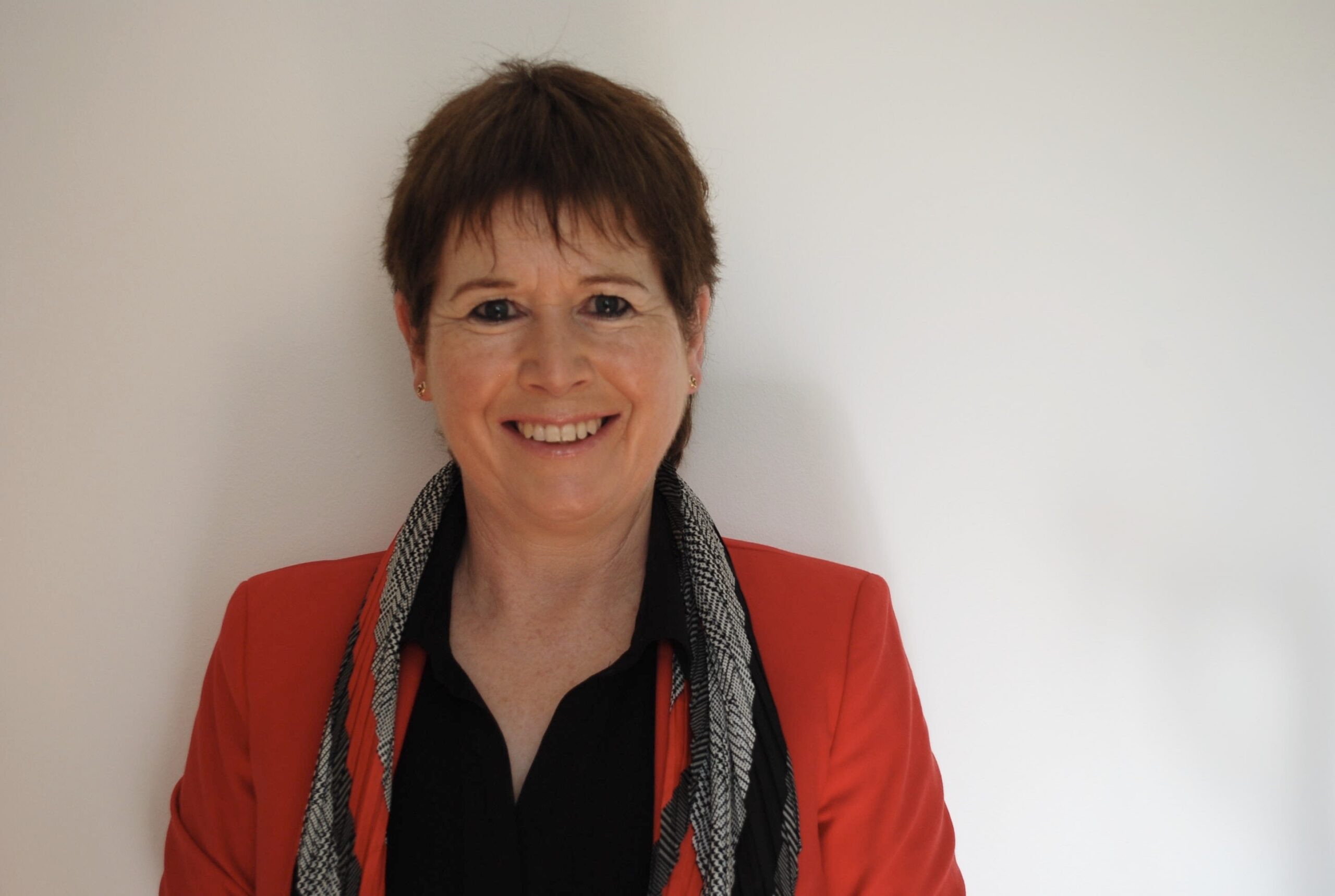 Born on the border of Northern and Southern Ireland, Siobhan has worked as a Travel Director in Ireland now for 18 years.
Having previously worked in mainland Europe including France, Spain, Italy and Austria, as well as Thailand and Mexico, she tells us "Much as I loved showing off other destinations, after about 10 years I knew I needed to show off Ireland, my home country, because we've got the best wee island and country in the world.
"People travel to Ireland to soak up our traditions of dance, Irish music, literature and story-telling. Our island of a thousand welcome's too is part of our culture and it's everywhere, weaving a tapestry through our lives, from birth through to the traditional 'wake' on death. `Culture and folklore feature in our language, books, sport, dance, beliefs and traditions, passed down orally from generation to generation."
For travel inspiration: Ireland destination guide

THE ROLE OF IRISH FOLKLORE
"People say Irish culture is influenced by our folklore yet our folklore has also influenced our culture. Today our oral tradition is evident in our ability to tell a good story, usually ending with 'never let the truth get in the way of a good story'. We naturally keep it alive because we live it all the time," Siobhan says. "Stories, legends and traditions from Northern and Southern Ireland are in my blood, passed down from generation to generation.
"The Irish culture and folklore, because of its oral tradition, went with generations who emigrated to America, Canada, Australia, England and beyond. Guests often say I remember my parent or grandparent use to say that, or who told us a story about, or would cook bacon and cabbage on St Patricks day, their surnames too can be traced to a particular part of Ireland.
"Our legends are still believed, our traditions still lived and culture still enjoyed internationally and is a very important part of us today."
Discover this on: Country Roads of Ireland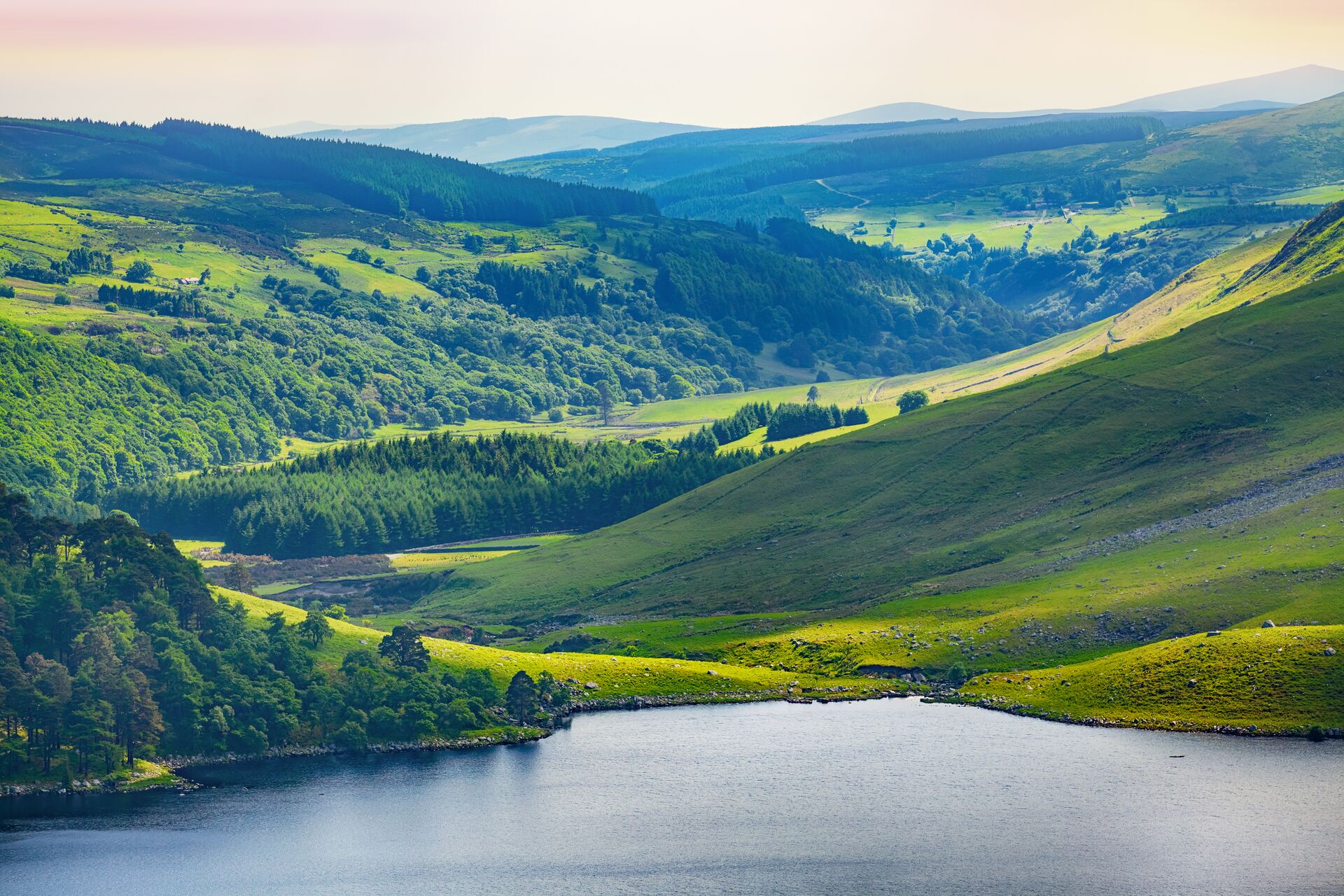 ST. PATRICK DRIVING OUT THE SNAKES
"A lot of Irish traditions come from religion and date back to St. Patrick's time, as he was one of the first missionaries to come here. This too is a time when the written word was starting to be recorded" she explains. St. Patrick, the patron saint of Ireland and its national apostle, arrived in the country in 432 AD. Born in Roman Britain, he was kidnapped and brought to Ireland as a slave at 16. He later escaped, and returned to Ireland as a monk, and was credited with bringing Christianity to its people. Monks wrote the annual records, thus our knowledge of what was happening in Ireland and Europe in the 5th century.
Among the legends associated with St. Patrick is that he stood on top of an Irish hillside and banished snakes from Ireland, prompting all serpents to slither away into the sea. "St. Patrick is synonymous with driving the snakes out of Ireland, the Celtic symbol of paganism, the snake," Siobhan explains. "So, he's synonymous with driving paganism out of Ireland, 1500 years later people worldwide recognize and celebrate St. Patrick's Day."
Discover this on: Focus on Ireland
CELTIC SYMBOLS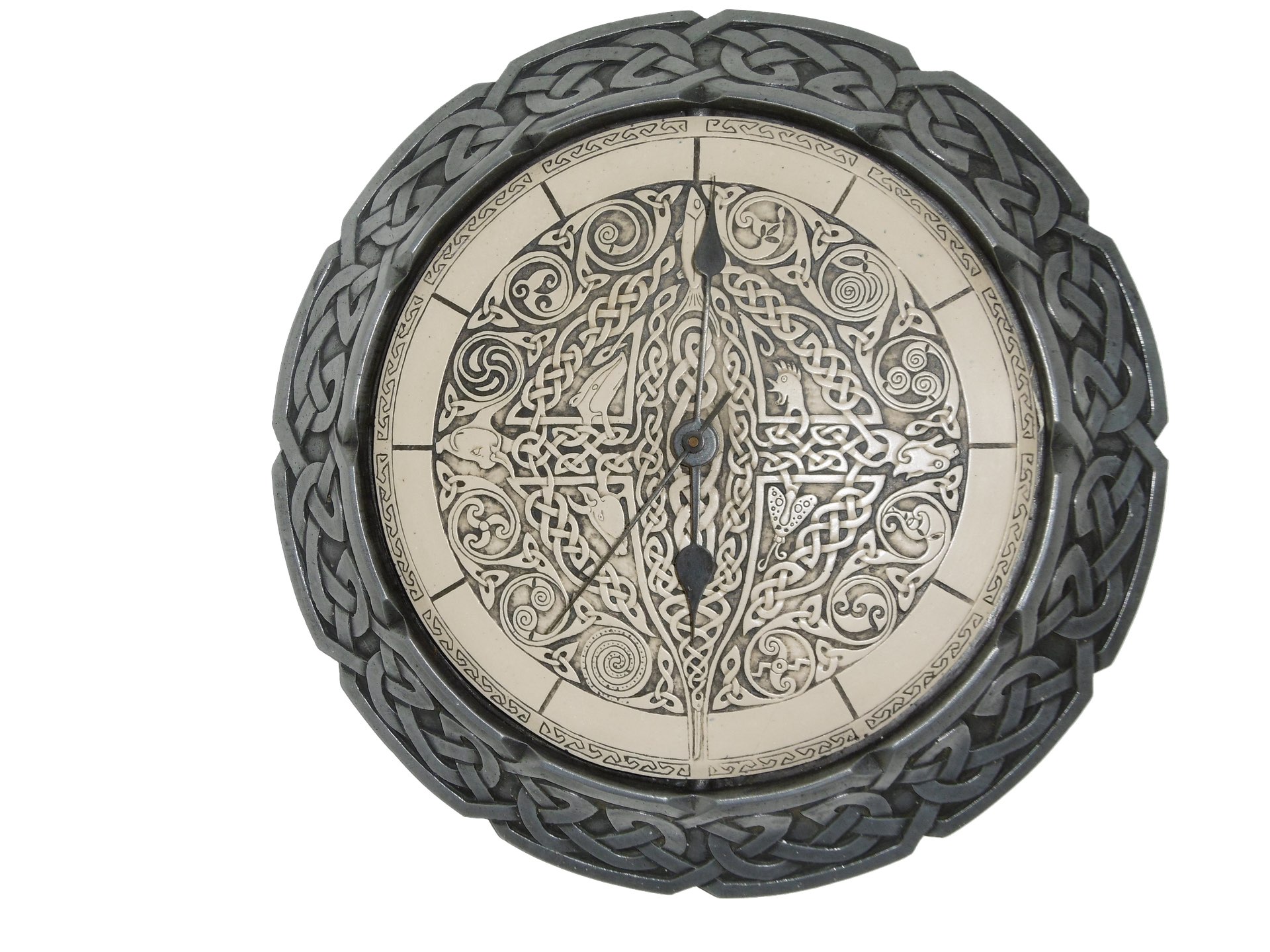 "Celtic symbols came to Ireland with Celtic tribes around 500 BC. The Celtic or Trinity knot in jewelry has been documented also in books written by monks. "Probably the most famous and one of the oldest books in the world is the 9th Century Book of Kells that you can see on display at Trinity College in Dublin" Siobhan says.
"When Saint Patrick was converting the locals to Christianity, he used these Pagan symbols rather than introduce something new. These symbols appear on High Crosses found in monasteries and graveyards; the tri-spiral designs were carved on monuments built at least 2500 years before the Celts even reached Ireland.
"Either way spirals and designs were adopted by people down through the centuries. They feature in modern jewelry, art, books and often seen on the Irish drum, the Bodhran."
See the Book of Kells for yourself on: Irish Elegance
Read more: The ultimate 1-week Ireland tour does exist – how Irish Elegance does it all
THE ICONIC LEPRECHAUN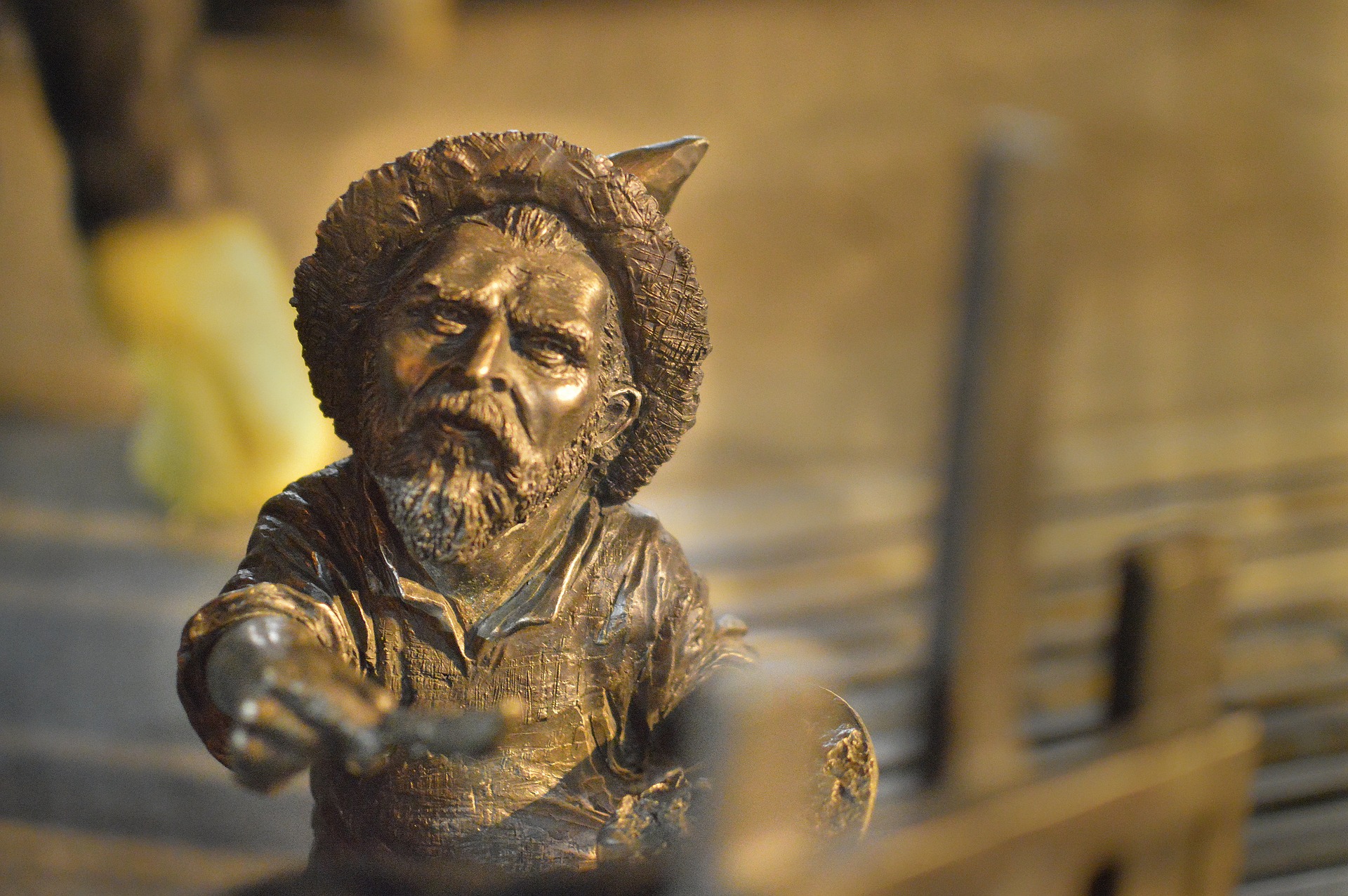 One internationally renowned symbol of Irish folklore is the mischievous leprechaun. "The leprechaun was said to be the height of a small child around 6-years-old," Siobhan says describing the famous mythical creatures. "They wore black brogues on their feet, red or black baggy trousers, a green jacket and a black hat with a feather.
"Leprechauns weren't to be feared though, they were actually workers. For example, people would put their shoes outside the door at nighttime. They believed that the leprechauns would come and clean, repair or even make a new pair."
Siobhan explains that for centuries people didn't really understand or grasp when something very strange happened. Such as a circle appearing in a field, or when cattle suddenly fell ill, or someone died mysteriously. With no alternative explanation, these things were blamed on the 'fairy folk'.
"People's perception was very basic," she says. "It was just an understanding in Irish culture, when you didn't know who did something, it must be the fairies. If I asked my mother, who is now 86, if she had believed in the fairies, she'd say 'of course we did'. As if to say 'why wouldn't you?'
"Even in a very recent survey carried out, 2/3 of the Irish people believed that there was and still is such thing as fairies."
Discover this on: Undiscovered Ireland
Related content: Derry-Londonderry sights you must not miss, from Local expert Ronan

FAIRY TREES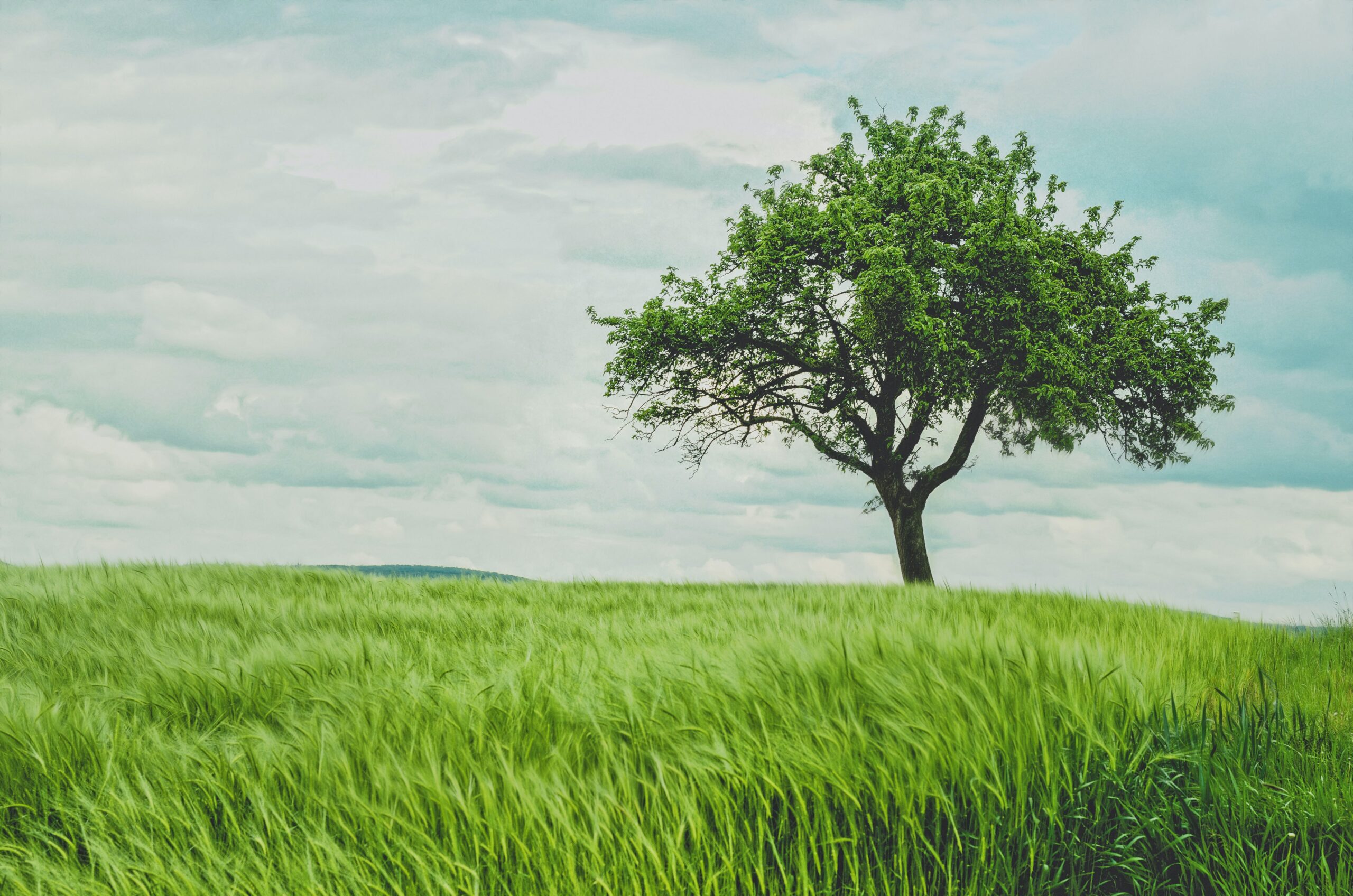 "Hawthorn trees are known as the fairy trees, particularly a singular one in a field or hedgerow," Siobhan tells us.
As an example, she explains that in County Clare near the Cliffs of Moher when a new motorway was being built. It went from Galway to Shannon and was due to pass through a field with a fairy tree in it. "Even though some workers were from outside the area, such was the Irish culture none were going to cut down that tree, just in case," she says.
"When people ask, 'did they really believe it?' we can point out the road way which was slightly diverted. Again this shows the very strong belief that people won't remove a fairy mound, circle or tree for fear of bad luck.
"Fifty years ago you didn't question superstition, you accepted it. But nowadays we want to know the origins and where it came from."
Related content: 10 phrases to get you talking the local lingo in Ireland
COLLECTING THE STORIES
"Eamon de Valera, born in New York, was our third president. He knew the value of the Irish language which was starting to die with the older Irish speaking generation who hadn't gone to school" Siobhan says. "In the 1930s he paid story collectors to travel to every corner of Ireland and recording stories. Over 2 million manuscripts, 12,000 hours of recordings and other records are held in University College Dublin.
"They collected stories from the elders, all with a similar theme featuring the fairies, the Leprechaun, the changeling (when a newborn baby was replaced with an ailing fairy child), births, weddings, death, emigration and the letters from abroad."
Related content: Guided tours – the most economically honest way to travel?
GIANTS CAUSEWAY FOLKLORE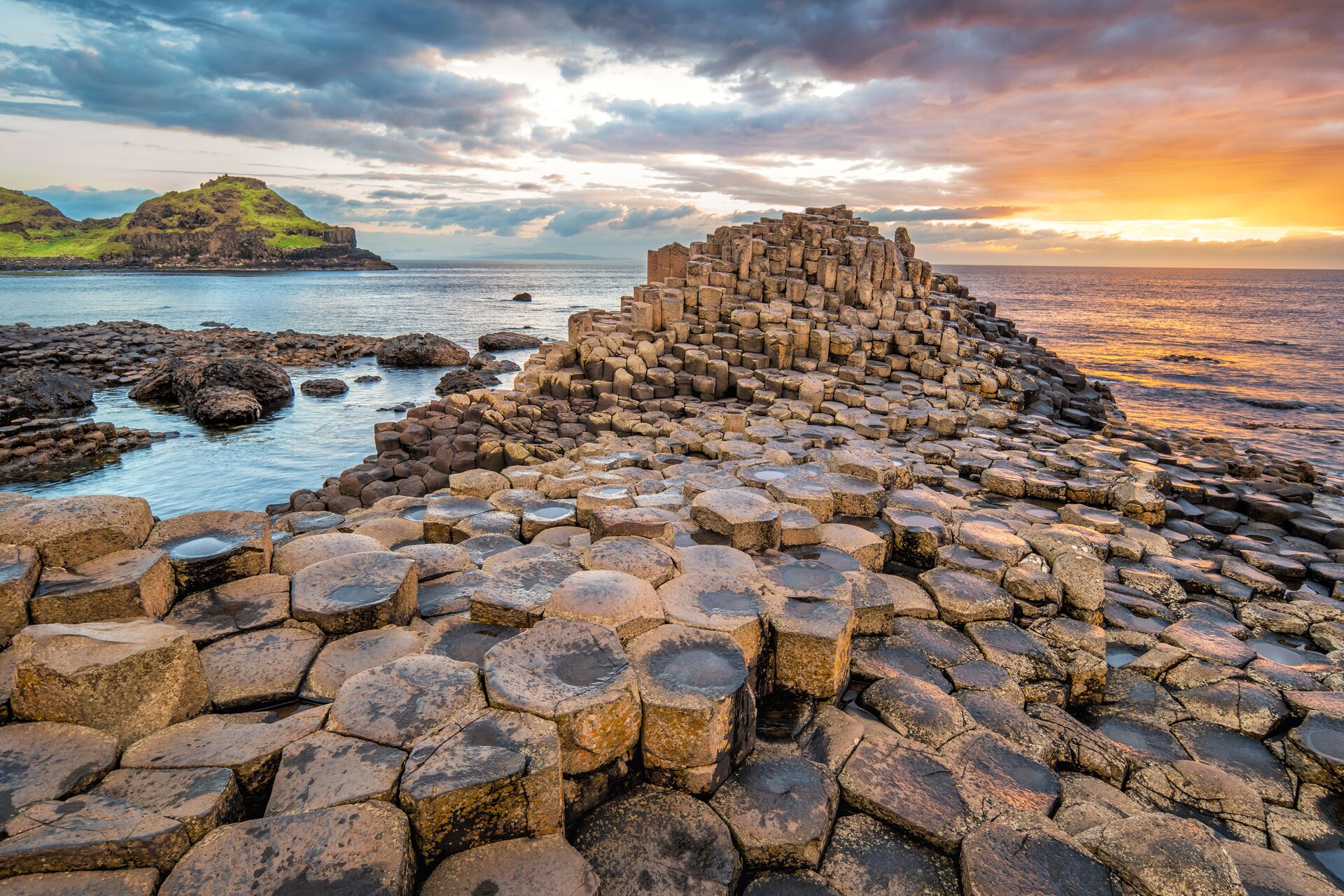 A geological masterpiece located on the north coast of Northern Ireland; the Giant's Causeway has been captivating people for generations. Around 40,000 interlocking basalt columns descend gently into the sea, the result of volcanic activity. The site gets its name from Irish folklore, named after two feuding giants.
"The Irish giant Finn McCool and Benandonner, a giant in Scotland," Siobhan tells us. "Now we know today that giants didn't exist. But because these people were big, strong and powerful and no one had ever seen them, just as today stories get legs as they go from person to person, thus the perception that they were giants.
"Irish folklore tells us that the two giants had never met but used to hear each other. Northern Ireland is only 10 miles at our nearest point to Scotland. The giants decided to meet and fight each other so they built steppingstones across the sea – the causeway for the eventful day."
When Benandonner arrived from Scotland, Finn McCool had disguised himself as a baby. He had built a giant cradle in which he was lying when Benandonner arrived. So when Benandonner saw the size of the baby, he didn't hang around to see what Finn his father looked like and ran back home to Scotland. "People believed the story of the giants until in 1620 the Bishop of Derry after a visit, wrote a paper on it for Trinity College in Dublin, who investigated and….no giants!
"We now know of course that the Giant's Causeway is formed of basalt from three different volcano eruptions, around 60 million years ago. When the lava met the cold Atlantic Sea, it cooled very quickly, with cracks in it forming the hexagonal columns."
Journey to the iconic Giant's Causeway for a MAKE TRAVEL MATTER® Experience on Best of Ireland and Scotland. Learn how the National Trust is enabling farming and biodiversity to work together, supporting both wildlife and quality food production.
Read more: 7 ways our Best of Ireland & Scotland tour will capture your heart
SELKIES – MERMAIDS AND SEAL PEOPLE
"The folklore of the selkies is told in both Irish culture and Scottish. We are so close, our people and culture have always been intertwined," explains Siobhan. "The selkies were mermaids or seal people. Fishermen looking for wives would take the sealskins left on the rocks. This meant the selkies couldn't go back into the water. Some were women looking for husbands. Many a fisherman found these girls, brought them home and married them, hiding the sealskin coats so they wouldn't go back.
"It is thought that some of these 'selkies' may have been the Indigenous Sami people from Scandinavia. They wore seal skins, and after left them on a rock to dry or while swimming in the sea.
"Fishermen would have been very lonely. Most women down through the centuries left rural areas for the cities or towns to get work. So, there weren't many women in the remote Irish and Scottish Islands.
"You could meet a 90-year-old man, and he will say 'oh yes I know a farmer or a sea man down the road who married a selkie.' Again it was the oral tradition. If somebody had arrived home from sea with a foreign looking woman, she had to have been a selkie. They never would have thought they might have picked her up from Scandinavia. Did they even know that there was another country further north?"
Related content: This is the absolute best hotel to stay in, according to our travel experts
If you're feeling inspired delve into Irish culture and folklore for yourselves, take a look at our premium guided tours to Ireland.
And check out our Insightful Trivia Game to test your travel knowledge. Each week, we introduce you to the world's leading destination experts and challenge you with a quiz to win a monthly travel prize.