For local expert Ronan, there's nowhere quite like Derry-Londonderry. Famed as the "best storyteller in Northern Ireland" he shares with us the simply unmissable sights of this small but impressive city. From ancient history to modern architecture, each has their own captivating story to tell.
Discover this on: Country Roads of Ireland, Best of Ireland & Scotland, Britain & Ireland Discovery
THE BEST STORYTELLER IN NORTHERN IRELAND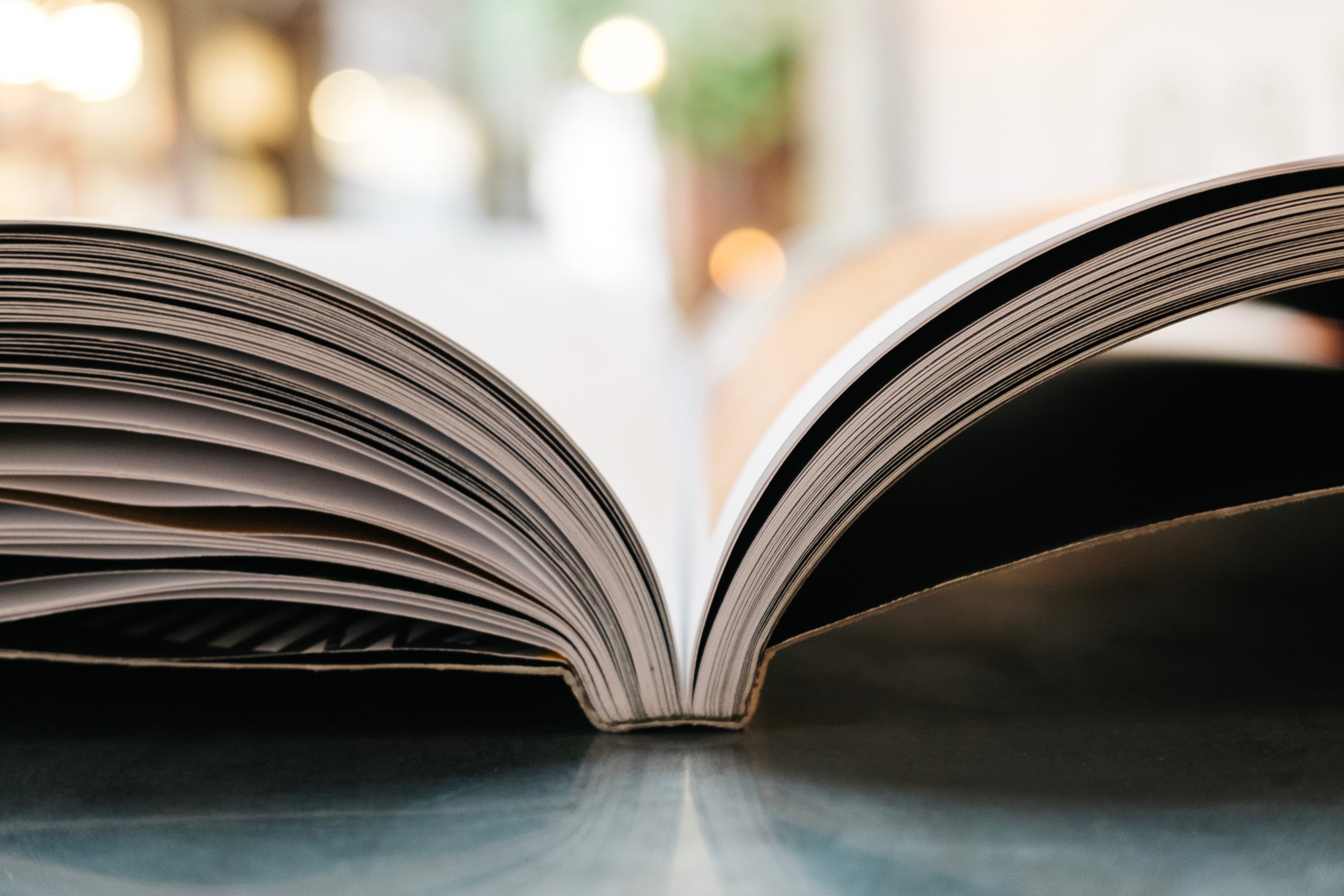 To start, we asked Ronan how one gets the moniker "the best storyteller in Northern Ireland". He laughs at this question and tells us "Ireland is full of great storytellers; my dad is a retired English teacher, so I grew up with stories being part of the fabric of our society. I think when you work as a local travel guide you realize that tourists love the history, but they love to hear a story that tells the history better than just dates and numbers."
Irish born and bred, Ronan moved to Derry-Londonderry to study and has lived there ever since. He has worked as a local travel expert for over 30 years. "I'm hard to get!" he quips as he explains that nowadays he works with a select few tour operators. Insight Vacations is part of that exclusive list.
"What I realize with Insight guests is how connected they are to this land," he says. "So, I tell not just our story, but how the history of Derry-Londonderry is connected to the history of Canada, America, New Zealand and indeed the rest of the world though emigration. Many guests will comment how their ancestors were Presbyterians and Anglicans who came here to settle in the 17th century."
Related content: 5 benefits to staying in a centrally located hotel with Insight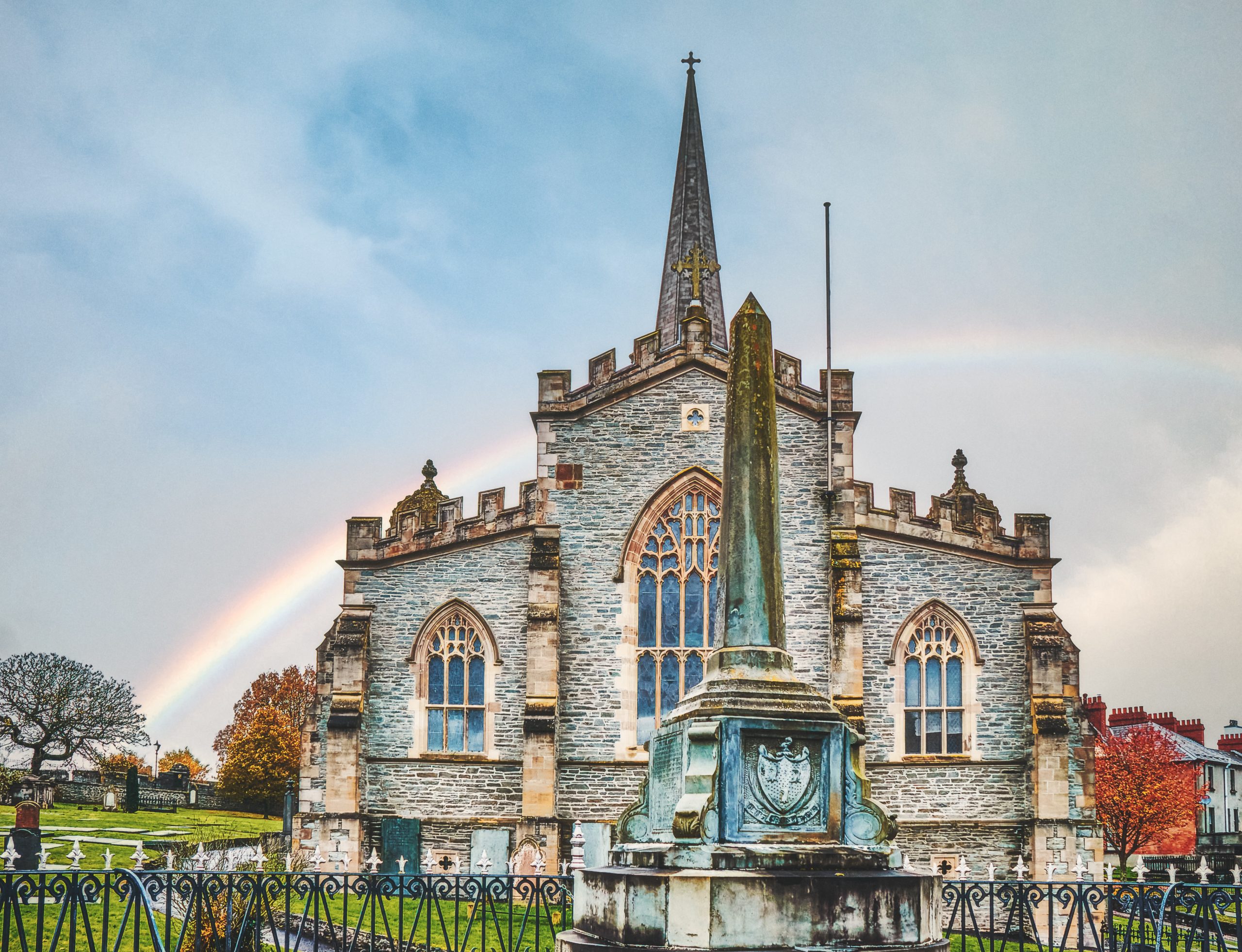 "In Derry-Londonderry you get a real taste of Northern Ireland, and there's a huge recognition of thanks for visiting our city," Ronan tells us. "We want people to feel connected, and love to share our journey as a city. So much has happened in the 30 years I have been here. It is great to welcome so many visitors here now and share our story."
"Cosmopolitan, creative and steeped in history", he says Derry-Londonderry has a unique combination of warmth and humor that makes it so special. Northern Ireland's second largest city, it boasts ancient walls, cutting-edge food and a vibrant cultural scene.
"I think Londonderry is unmissable when visiting Northern Ireland," Ronan says. "Nestled between hills and the river Foyle, it is very beautiful. A small city, with just over 200,000 people, it is easy to get around. Here you can get everything and it's the perfect place to work as a local expert. From learning about the history of Northern Ireland, the magnificent city walls and some stunning architecture."
Derry-Londonderry is also known for the hit TV series The Derry Girls, which Ronan says is worth a watch as it "really epitomizes the humor of the city".
Related content: Handy packing tips for your Insight Vacation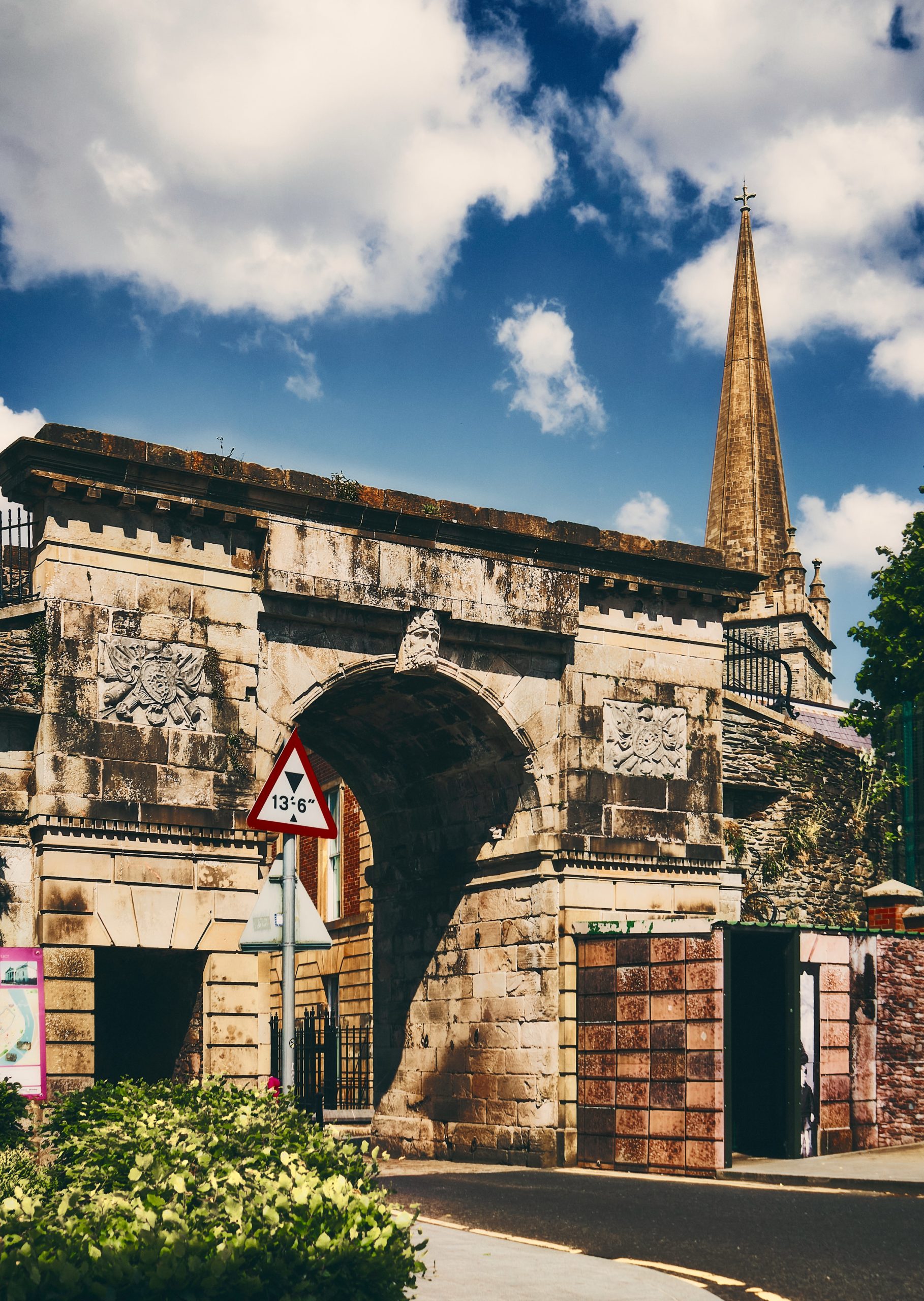 Built in 1613, the stories that can be told about the city walls are endless. "The walls are remarkable given that they are virtually 100% complete; the most complete in Ireland if not the whole of Europe," Ronan tells us. "If people can understand the history of the walls, then they can learn the history of Northern Ireland. The walls were built during the reign of King James I. They serve as the finest example of the period of history known as the 'Plantation of Ulster'."
A mile in circumference, the walls include seven gates, and offer spectacular viewing points overlooking the city. "You can see over into the Republic of Ireland and see the border," Ronan tells us. "We pass the site where Christianity was said to be founded by patron saint, St Columb in the early 6th century. And you can see St Columb's Cathedral, the first one built after the reformation. We also pass by the Apprentice Boy's Memorial Hall, and we talk about the marching parades."
Related content: Why learning through travel is the best way to keep your mind young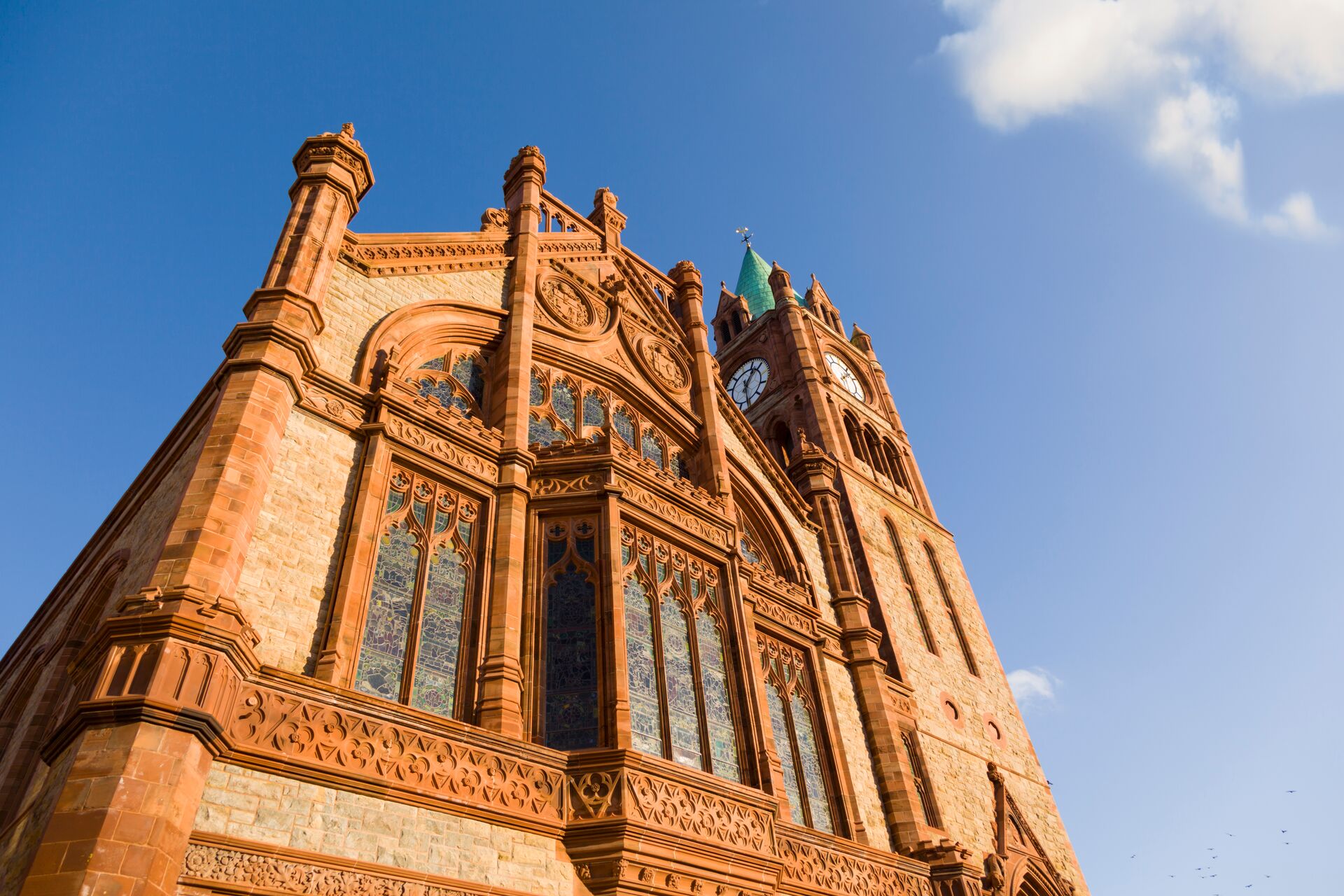 "The Guildhall is a stunning building not to be missed. It serves as our city hall, but it was built in the 19th century," Ronan tells us. Fashioned in a neo-gothic style, the Guildhall is one of the most striking buildings in the North West.
"It looks like a church with a green copper spire and a four-face clock the same dimensions as London's Big Ben. The building is also renowned for its incredible collection of stained-glass windows. Upstairs in the main hall is the most amazing pipe organ with 3132 pipes. There is also a fascinating museum inside."
From the past to the future, the Guildhall will soon be exhibiting the Nobel peace prize medal awarded to John Hume in 1998.
Related content: 5 benefits of travelling on an Insight small group tour
"One of the most iconic symbols of the city that you must see is the remarkable Peace Bridge, built in 2011." Ronan says it tells a story of triumph over adversity and it is a symbol of peace."
Now an integral part of the city's infrastructure, The Peace Bridge is held in high regard by locals and visitors alike for both its beauty and for the symbolic story it represents.
"If you walk from the Guildhall to the other side it takes you to Ebrington Square," the local expert tells us. "A former British Army Barracks which is now being turned into a shared social space for restaurants, art exhibitions and concerts, a great symbol of reconciliation."
Related content: Craving a more authentic, meaningful travel experience? Go guided
"One of my favorite spots is called the Craft Village," Ronan adds. Opened by the former Irish President Mary Robinson in 1992, it is run by a charitable organization called the Inner-City Trust to draw people into the city center and is full of restaurants, cafes and craft shops.
"It's great to browse around for local crafts, traditional artisans and some real Irish charm. There's a place called The Cottage which is a recreated 19th century cottage and is really unique," he shares. "Here they serve the best scones, they even won the Best Scones in Northern Ireland for 2022! Nothing beats a good coffee and a scone."