Meaningful travel can mean very different things different people but is always about making connections and leaving a positive impact and legacy. Maybe you want to connect with local people and wildlife? Or you might be seeking authentic travel experiences through art, history or food. Whatever you yearn for, with guided travel you can enjoy the best of the best.
When you go guided you tap into a wealth of contacts and knowledge. This in turn opens up a huge range of experiences unavailable to independent travelers. Or experts are always searching high and wide to find the most authentic, unexpected and meaningful travel experiences that bring each destination to life and leave you enriched and informed.
And through our MAKE TRAVEL MATTER® Experiences and commitment to responsible and sustainable travel, you can also rest assured that you are making a positive impact as you go.
With a range of experiences on every Insight premium guided tour, you can tailor your vacation to suit your preferences and mood. We've selected some of the best to tempt you, and show the many ways you can enjoy a more meaningful travel experience with Insight.
Read more: Why developing meaningful travel experiences has never been more important.
MEET ORDINARY PEOPLE DOING EXTRAORDINARY THINGS
All over the world, ordinary people are doing extraordinary things. And, on behalf of our guests, we are always on the lookout for these experiences. Hugely enjoyable and rewarding, these interactions offer a truly authentic travel experience that will stay with you forever. From the dedicated team clearing up the Nile one piece of rubbish at a time, to Obada, a Syrian refugee turned restaurateur making his mark in Brussels and supporting fellow refuges along the way.
Particularly moving, in Agra, India, meet the smiling ladies of Sheroes Hangout. This welcoming cafe serves as more than a place of employment, it is a haven where the ladies who work here can show their faces without shame. For these extraordinary women are survivors of acid attacks, harrowing events that have defined and stigmatized much of their lives. We offer Insight guests a humbling, powerful and intimate MAKE TRAVEL MATTER® Experience to sit, talk and listen as these ladies confidently and openly share stories of their lives.
Discover this on: Classical India with Nepal
Read more: From war zone to restauranteur: The incredible story of Obada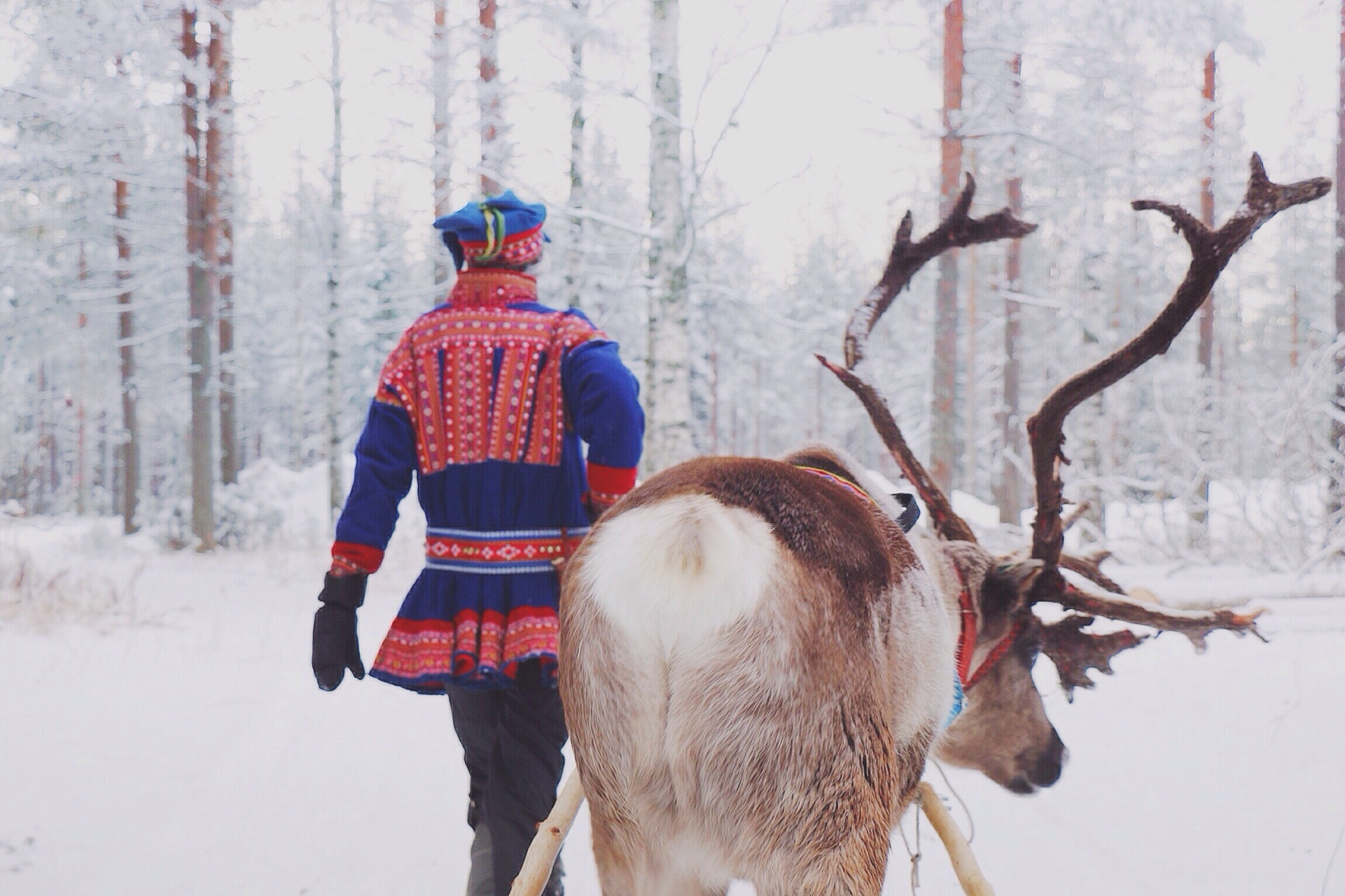 If you are keen to travel with purpose and learn about other cultures, then guided travel is a great way to gain access to communities. And, through your visit, know that you are helping to preserve traditions for future generations. With Insight, meet the inspiring women of the Tara Community Centre in Croatia who are healing the wounds of war through community and the regeneration of cultural traditions. In Banff National Park, Canada join a First Nations Cree Iroquois Local Expert to learn all about Indigenous plant medicines. And in the beautiful wilds of Scandinavia, meet the Sami community, the last Indigenous people of Europe.
The Sami have inhabited northern Scandinavia for thousands of years and, with Insight, guests can meet a Sami family in Tromso, Norway. Historically, the Sami's economy and lifestyle has been based around reindeer herding, as well as fishing, trapping, and hunting. However, in recent years, their historically nomadic lifestyle has all but disappeared. On this enchanting MAKE TRAVEL MATTER® Experience, learn how Oskal family keep herding traditions alive and join in feeding the reindeer. Discover Sami culture, and then enjoy a fun night of traditional games and song.
Read more: Meet the Sami, the last Indigenous people of Europe
Do this on: Northern Lights of Scandinavia
TRY YOUR HAND AT LOCAL PAST TIMES AND TRADITIONS
As well as offering meaningful travel, authentic experiences can be huge amounts of fun. What better way to get to know the locals than to join in their past times? With stories, laughs and a healthy dose of competitive spirit you can't fail to connect with those around you.
Go guided with us and have the opportunity to try pétanque in France and pit your wits against the locals, and in Ireland try the national sport of hurling with a professional coach.
In the spectacular Spanish city of Seville, visit the Cristina Heeren Foundation, and try the flamenco. This private dance school is dedicated to promoting the conservation of flamenco and supports young enthusiasts from all over the world, with a special focus on new talent from the Andalusian region. A MAKE TRAVEL MATTER® Experience, feel the passion behind the choreography as you put your rhythm to the test during a dance lesson before witnessing emotions come to life in a spectacular flamenco performance.
Discover this on: Best of Spain & Portugal
Read more: Why Seville is the best place in the world to watch (and learn) Flamenco
For a true taste of your destination, to be invited into someone's home is a real privilege and unforgettable experience. Developed through long-term relationships, this kind of opportunity is rarely available to independent travelers.
In Italy join Deborah Lanini in her home in Rome. Food is integral to the culture in Italy – every Italian remembers their Nonna's cooking – and when travelers visit Italy, the smells wafting from every tiny trattoria and home will stay with them for years. Insight Dine at Home host Deborah Lanini has brought those recipes with her through her life from country to city to offer an authentic home-cooked meal at her table for insight guests, offering a truly delicious taste of Rome.
Do this on: Easy Pace Italy
Read more: From lawyer to Dine at Home host: Meet Deborah Lanini
GET THE INSIGHTS FROM THOSE WHO KNOW
The best way to learn about a destination is from those who really know the streets. Travel on a guided tour and be connected with the most unique and genuine ways to see your destination, which would take you a lot of research to find on your own. Travel with Insight and discover San Francisco's Chinatown on a youth-led walking tour and in Lisbon, Portugal, fall in step for a Walk for Diversity guided walking tour.
Considered Lisbon's most multi-ethnic neighborhood, migrants make up around 30 percent of the local Mouraria community, with over 50 different nationalities living together side by side. Join us on a MAKE TRAVEL MATTER® Experience, and be taken on a memorable exploration of this colorful neighborhood by an immigrant guide. Discover the neighborhood's rich and multifaceted cultural history and learn how the community supports the active integration of refugees.
Discover this on: Country Roads of Portugal
Read more: Discovering the history of San Francisco's Chinatown with Insight
PROTECT THE PLANET AND WILDLIFE
Through our MAKE TRAVEL MATTER® Experiences we offer many ways to help protect the planet and its wildlife. Through our extensive contacts and research, we have some exclusive and intriguing projects for you to see and support through your visit. Whilst some of these can be visited independently, through guided travel you get to meet the people behind the projects too. Discover the power of fire and ice at the Hellisheiðavirkjun power plant in Iceland, and learn all about the importance of honey bees and conservation in Northern Ireland.
And in Slovenia discover the Fonda Fish Farm, probably the smallest fish farm in Europe. Unconcerned about mass production, but keen to help the environment and give something back, the extraordinary Dr. Irene Fonda and her family are playing a significant role in the protection of the indigenous marine life in the Gulf of Piran. Join a MAKE TRAVEL MATTER® Experience and meet Irina to learn about this fascinating world under the sea. Enjoy a boat tour around the farm and, back on dry land you will get the chance to taste some of the seriously tasty Fonda seabass, among the finest in the Mediterranean, with lunch at a local restaurant.
Do this on: Venice & The Croatian Coast, a Women Only Tour
Also read: Women who MAKE TRAVEL MATTER® Dr. Irena Fonda – Fostering sustainable seabass in the Adriatic
EXPLORING THE WORLD THROUGH FOOD
We all know that great gastronomy takes you to the heart of every destination. And from Dine at Home experiences to street food, to acclaimed restaurants serving the finest traditional cuisine, a guided tour with Insight will continue to surprise your taste buds and offer an authentic travel experience. Join us to celebrate meaningful travel with support for sustainable farming and food practices such as the slow food movement though our MAKE TRAVEL MATTER® Experiences.
In Digby, Nova Scotia, the "scallop capital of the world", meet a former scallop fisherman for a culinary demonstration and dinner featuring the highly prized seafood. And in New York City, tour a local food market and enjoy a cooking demonstration, whilst learning about the countless programmes are running aimed at providing quality, affordable food to the community.
At Casa Barone in Italy, join a MAKE TRAVEL MATTER® Experience and visit a small but mighty family farm, renowned as one of the world's only producers of Piennolo tomatoes. The area near Naples and Mount Vesuvius has long been an agricultural goldmine, its soil infusing crops with a unique volcanic and mineral-rich flavor, and this tasty, endangered fruit only thrives in the fertile volcanic soil. Learn all about the farm and taste the delicious results for yourselves, along with other local produce, on a Farm-to-Table lunch with glorious views of Mount Vesuvius.
Discover this on: Best of Italy
Read more: 9 dining experiences that will have you tasting the best of the USA